1970-1972 Ford XW-XY Fairmont V8 - Buyer's Guide
---
A family-friendly sedan with a racing pedigree. What more could you want?
In the beginning only the GT had access to Ford's biggest engine but that changed in 1970 when XY buyers could add the excitement of a 351 cubic inch (5.8-litre) V8 to any model in the range.
Fairmonts were the model to benefit most from this act of marketing savvy. Buyers who wanted performance without the distraction of stripes and that controversial 'shaker' air intake could use Ford's extensive options list to create a car that was a GT in almost every respect - except the insurance premium.
| 2021 Market Review: Ford Falcon/Fairmont XW-XY
The XW Fairmont which appeared in 1969 was limited in performance by its 165kW, 302 cubic inch V8. That was the official position anyway, because XWs with 351 engines did certainly find their way into the community via 'special orders'.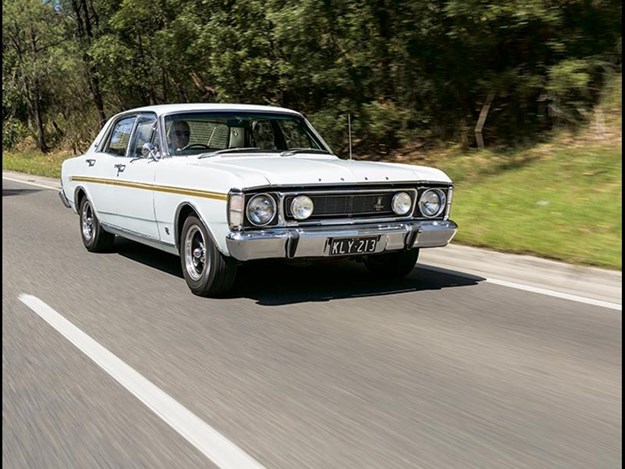 To enhance their individuality, V8 Fairmonts could be specified with a four-speed manual gearbox and GS pack which added driving lights, a centre console, GT-type steering wheel, chromed wheel covers in the style of the original XR GT and extra instruments.
Noise reduction was a big Fairmont selling point and the well-insulated luxury model was definitely quieter for occupants than the standard 500 version. Front disc brakes were mandatory when a V8 was specified, with the very useful limited-slip differential adding a mere $42 to the purchase cost.
| Buyer's Guide: Ford Falcon XW GT
The XY when it arrived in November 1970 was far more than a revamped XW. External changes were limited to a new grille and front indicators, modified tail-lamps and body embellishments but mechanically and in terms of presentation the XY showed its makers' commitment to keeping the brand in touch with Holden's forthcoming HQ.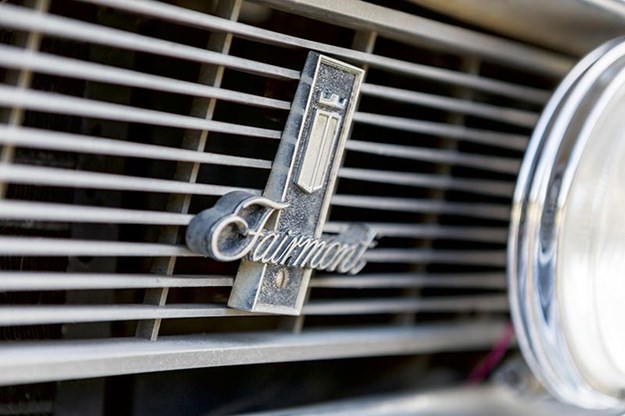 In XY guise the Fairmont interior received a complete makeover, beginning with seats that were better sprung and more thickly padded than in the XW. Standard seating was a split bench with pull-down armrest and column-shift automatic.
If you wanted a T-Bar shift for your auto or a four-speed manual, the package also included individual buckets and a centre console. Fairmont door trims and the dashboard incorporated 'teak grained' plasti-wood and the courtesy lights operated when any door was opened.
| Buyer's Guide: Ford Falcon XY GS
The basic V8 still displaced 302 cubic inches (4.9 litres) but above it now sat a 2V, 186kW version of the 351 cubic inch engine, mated to three-speed 'Cruisomatic' transmission or the 'top-loader' four-speed.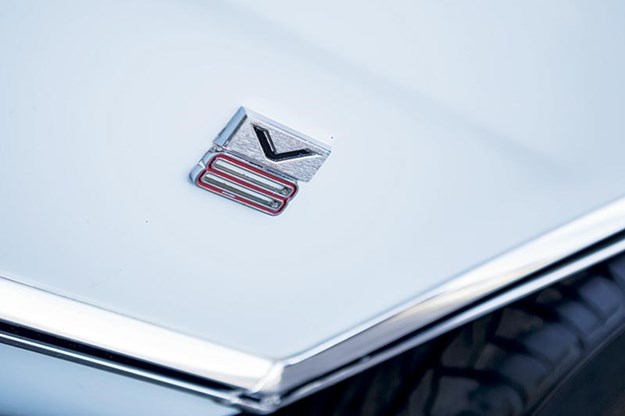 Fairmonts came as a sedan or station wagon with an array of new body colours, including the attention-seeking Wild Violet.
In a world where values for exceptional Fairmonts have become extreme, some XW V8s purchased 3-5 years ago at less than $40,000 are now back in the market at prices $20-30,000 higher.
Find a genuine 'K' code 351 with 'L' code four-speed transmission (these numbers appear on the car's ID plate) that hasn't been turned into a fake GT and the price can now exceed $100,000. Automatic cars are $20,000 less.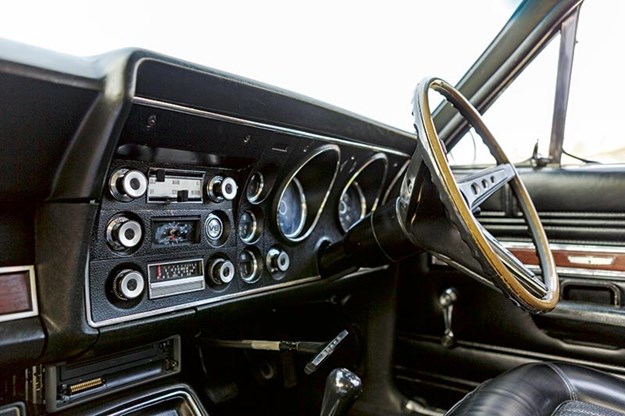 VALUE RANGE FAIRMONT V8 (XY V8 Auto)
FAIR: $18,000
GOOD: $47,000
EXCELLENT: $65,000
(Note: exceptional cars will demand more)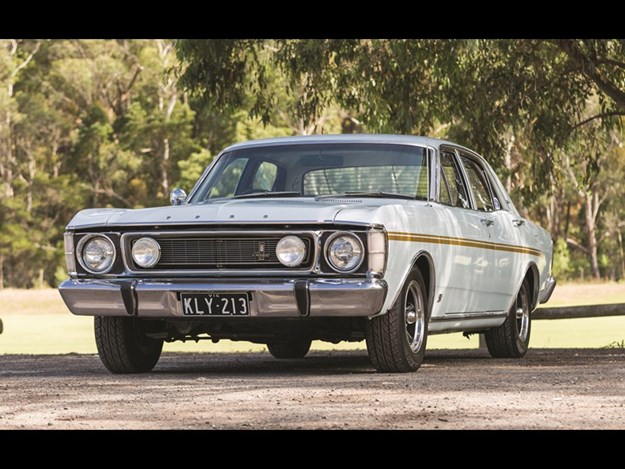 BUYER'S CHECKLIST
Body & chassis
Old Falcons are renowned for concealing more rust than they reveal so don't trust a shiny paint job or claims without photographic evidence that the car has been 'fully restored'. Obvious areas for corrosion are wheel-arch lips and door skins, windscreen surrounds, station wagon tailgates and rear quarter panels. If these areas look sound, find a hoist or trolley jack and some stands to check the inner sills, sub-frame mountings and rear spring hangers. A vinyl roof can conceal major problems, so look for staining around seams and general bubbling. XW-XY panels can be found second-hand and several suppliers are selling reproduction parts.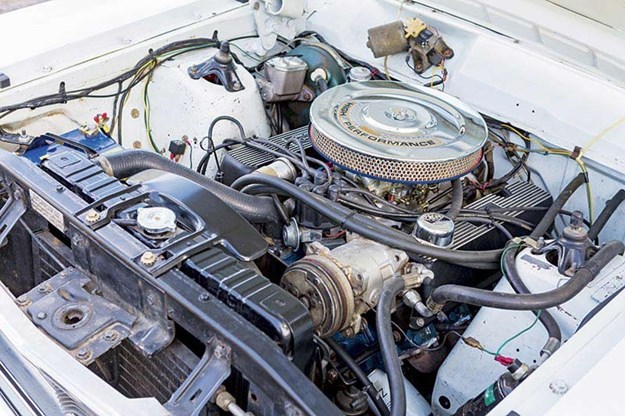 Engine & transmission
Ford V8s are virtually unbreakable and cheap to fix when they eventually do. Smoke from the breather and exhaust pipes indicates ring and perhaps cylinder bore wear. Light bearing rumble when starting isn't a major problem unless it persists when the engine is warm. Worn cam lobes will produce a constant ticking noise. Oil leaks from rocker covers are common and not serious. Overheating indicates a car with a clogged radiator or worn water pump. Transmissions are equally durable but check that reverse engages quickly in automatics and the shift-lever in four-speeds isn't loose as they do come adrift.
Suspension & brakes
Falcon/Fairmont front ends are prone to grumbling and cracking noises, especially when the wheels are turned at low speeds. Worn ball joints, bushes and sometimes the steering box are major culprits but parts for a full front suspension overhaul (including shock absorbers) should cost less than $1500. Minor play (up to 15mm) at the steering wheel is acceptable but excessive slop, squealing from the power steering when approaching full lock or wandering under braking all indicate problems. Rear drums can lock under very moderate pedal pressure or may not be working at all. Make sure that the handbrake will hold the car on a reasonable slope and doesn't need extreme effort to release.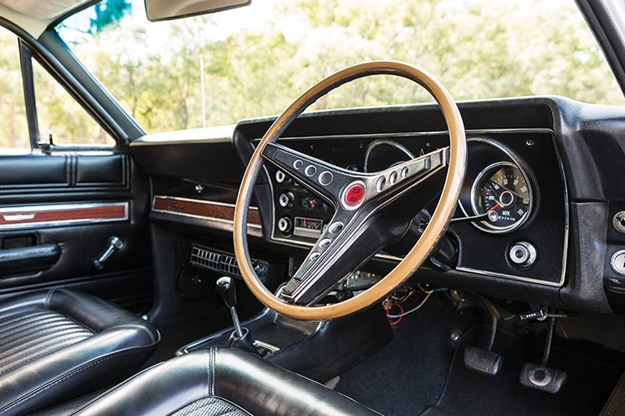 Interior & electrics
There's not a lot to go wrong with a design this basic but check that all the windows operate easily because the mechanisms can bind. Power windows, a sunroof and old-style Eight-Track player will add value of a Fairmont but need to be working to justify the money. Make sure that the air-con where fitted delivers a decent volume of chilled air. Reproductions of original under-dash systems, complete with new compressor and underbonnet fittings cost $2200-2600 plus installation. Overhauling and regassing an existing a/c unit can exceed $1500. Starter motors are often noisy and can jam if worn or the battery is tired.
1970-1972 Ford XW-XY Fairmont V8
Number built: 219.645 (all XW & XY excluding GTs)
Body: All-steel, unitary construction four-door sedan and station wagon
Engine: 4942cc or 5752cc V8 with overhead valves and single downdraft carburettor
Power & torque: 186kW @ 4600rpm, 355Nm @ 2600rpm (351)
Performance: 0-100km/h 8.5 seconds, 0-400 metres 15.7 seconds (XY 351 auto)
Transmission: Three or four-speed manual, three-speed automatic
Suspension: Independent with coil springs, telescopic shock absorbers and anti-roll bar (f) live axle with semi-elliptic springs and telescopic shock absorbers (r)
Brakes: Disc (f) drum (r) power assisted
Tyres: 6.95L 14 crossply or 185H14 radial
From Unique Cars #450, March 2021
Unique Cars magazine Value Guides
Sell your car for free right here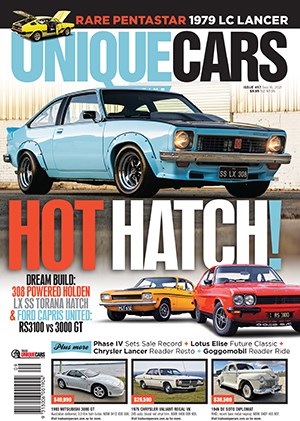 Subscribe to Unique Cars Magazine and save up to 42%
Australia's classic and muscle car bible. With stunning features, advice, market intelligence and hundreds of cars for sale.
Subscribe