1970-1974 Plymouth Cuda - Buyer's Guide
---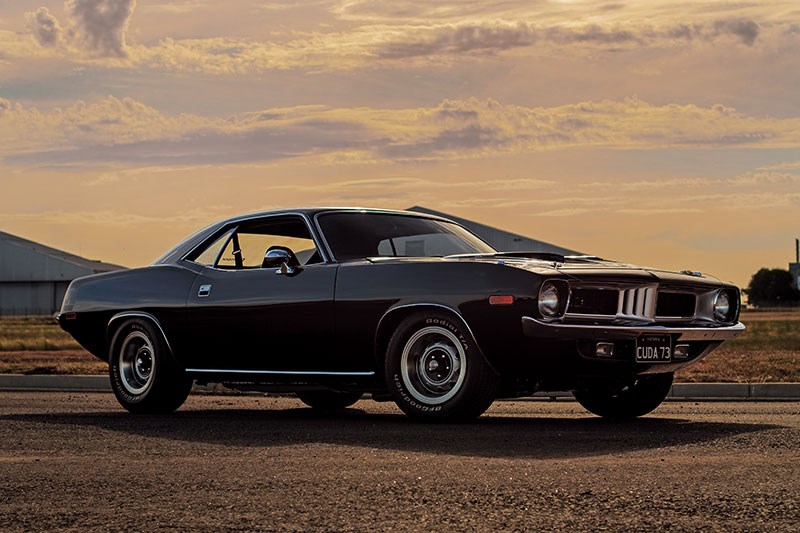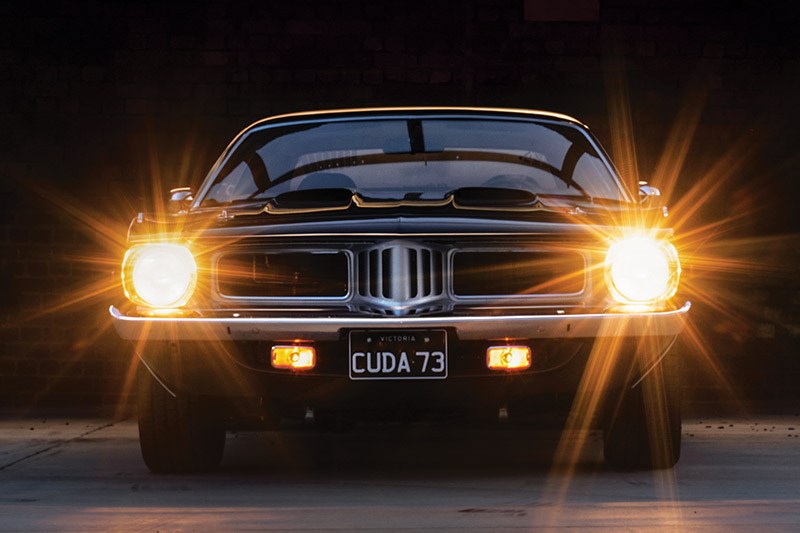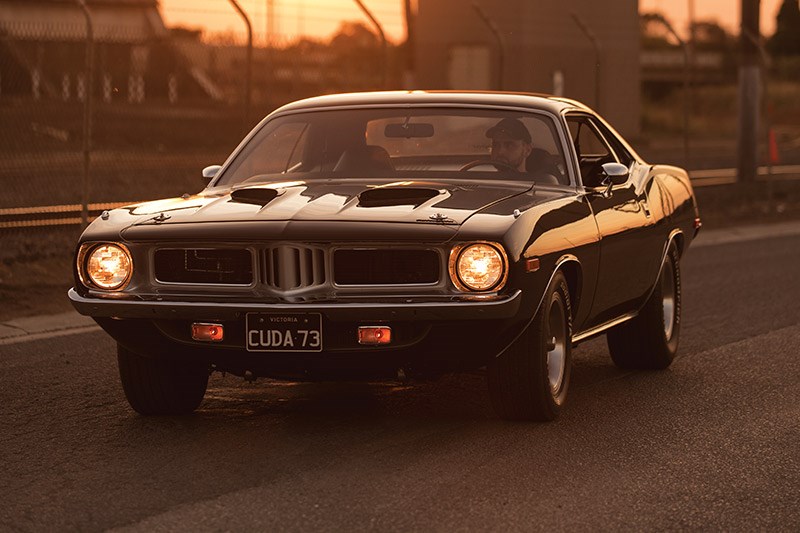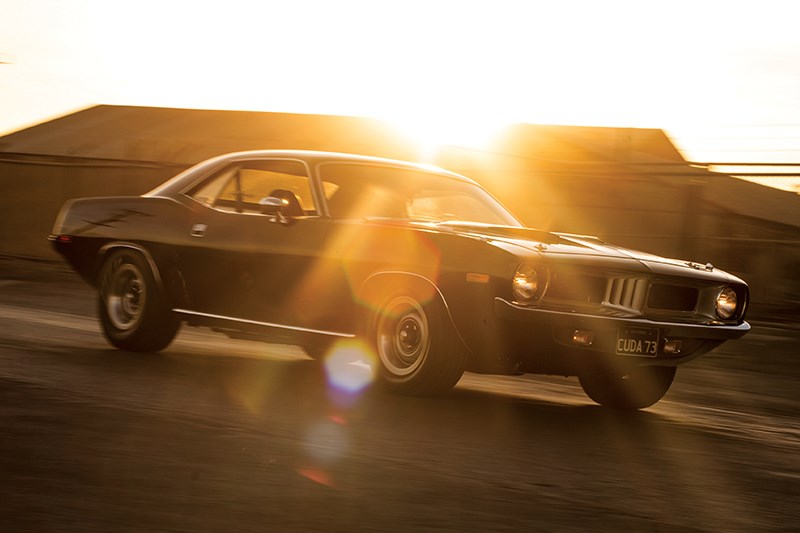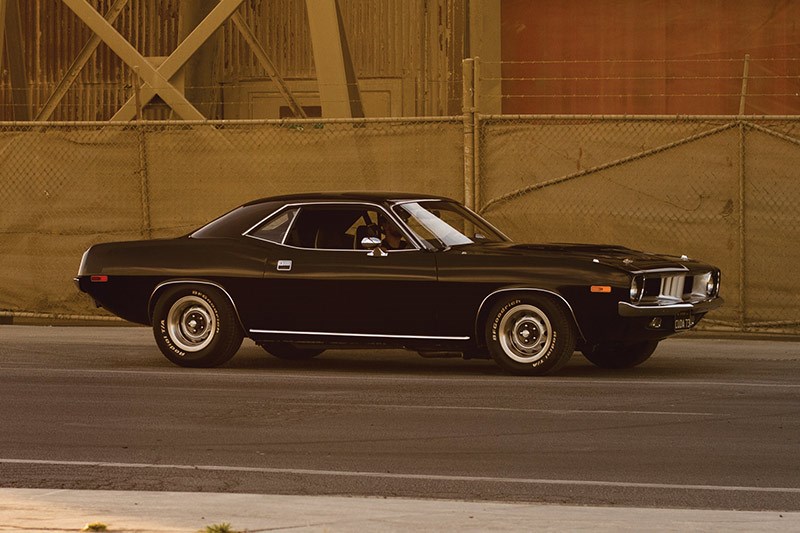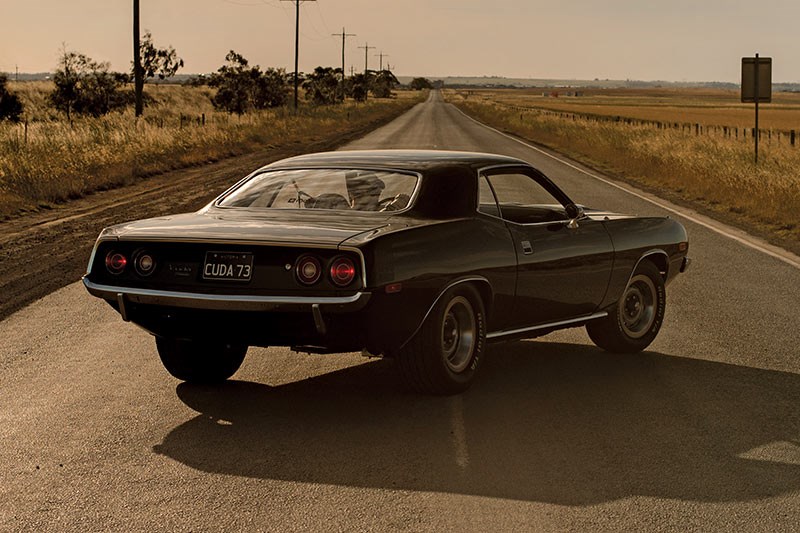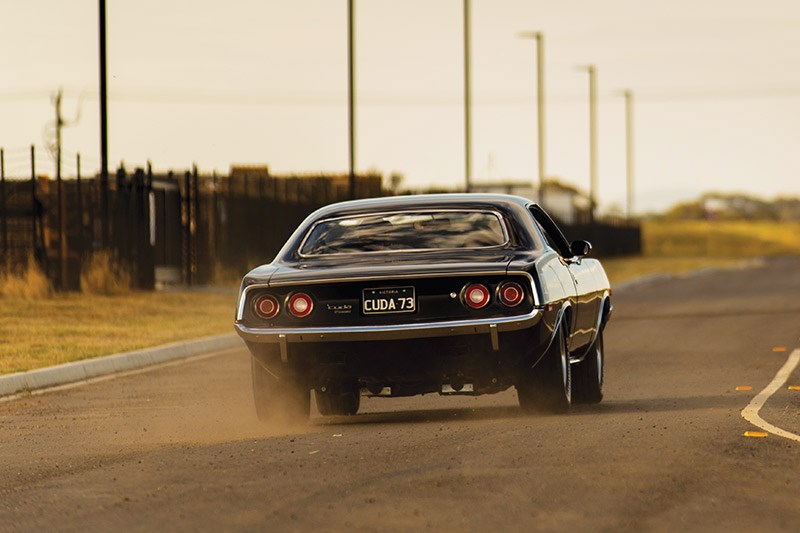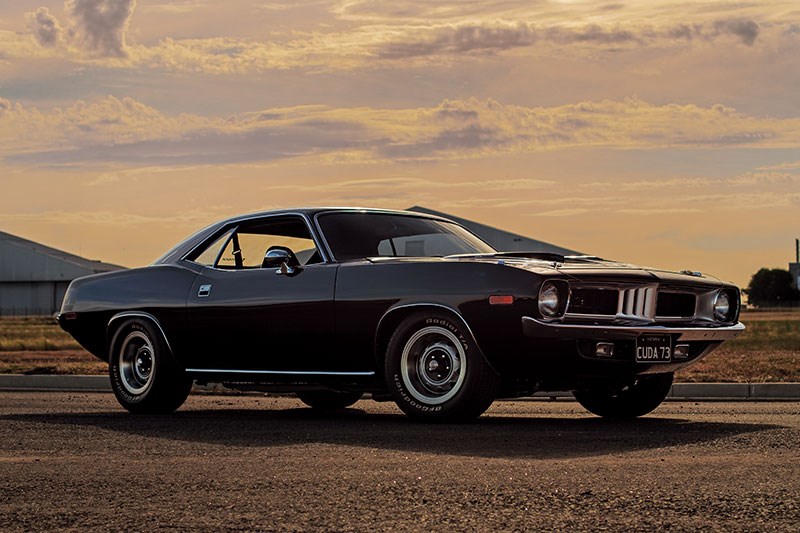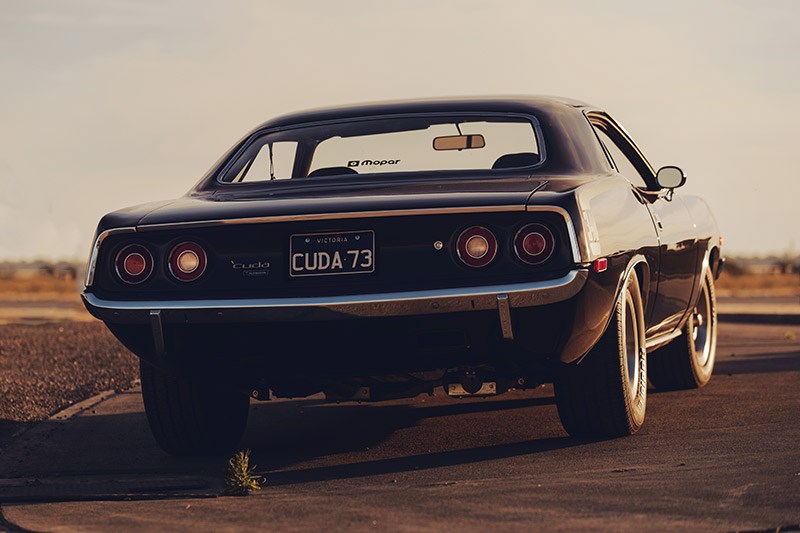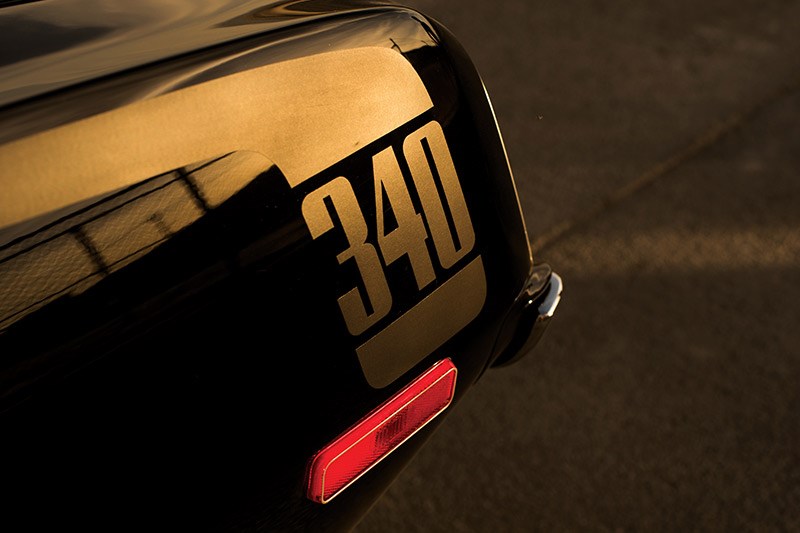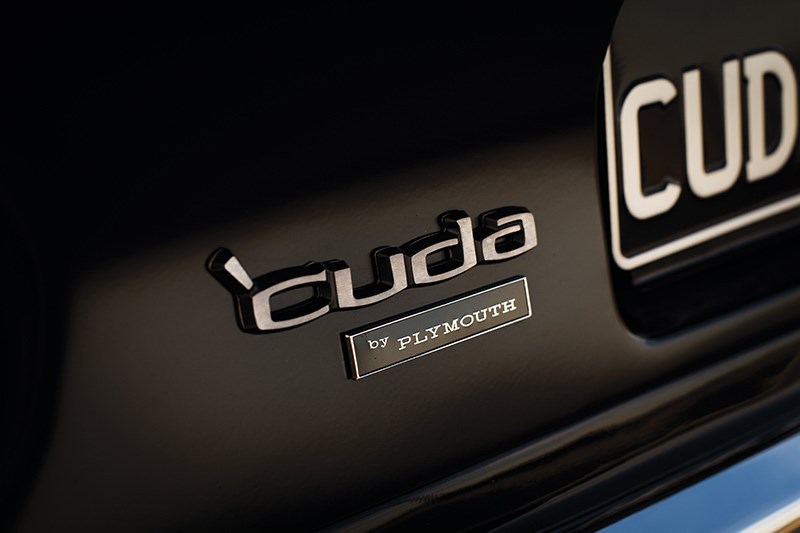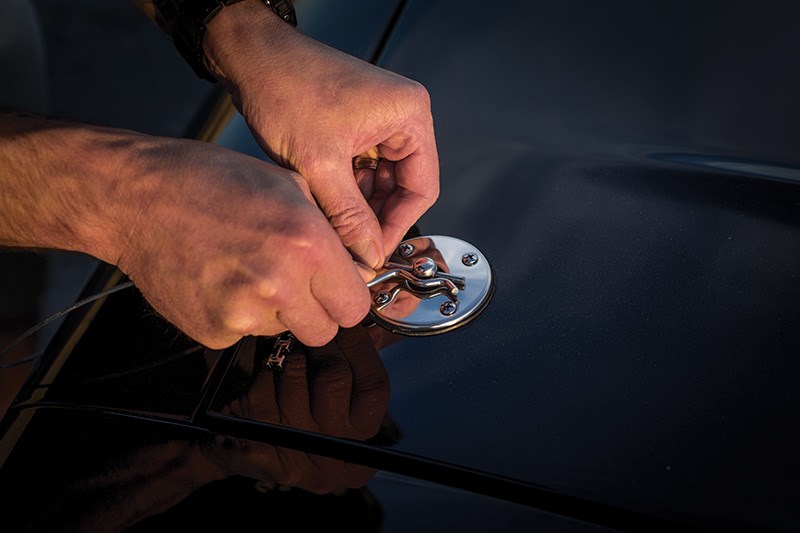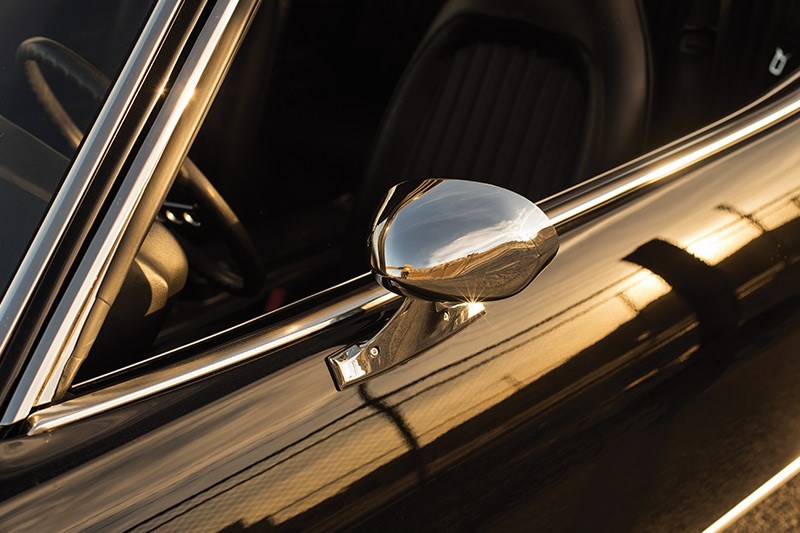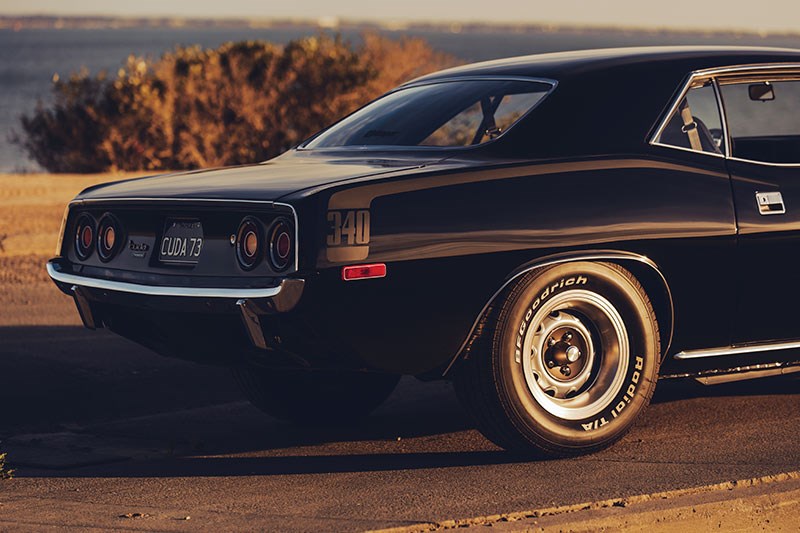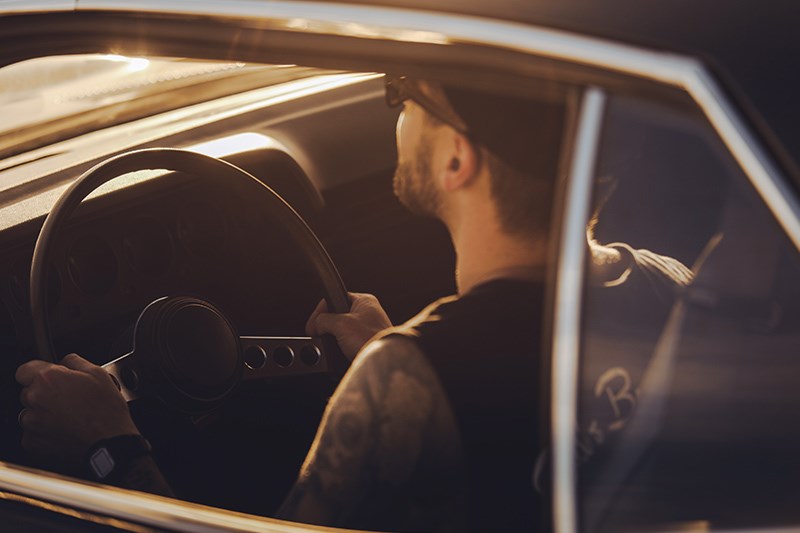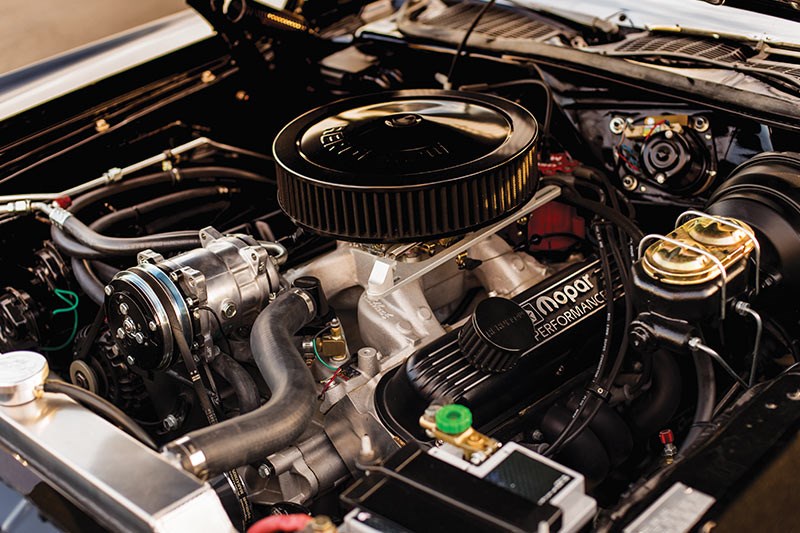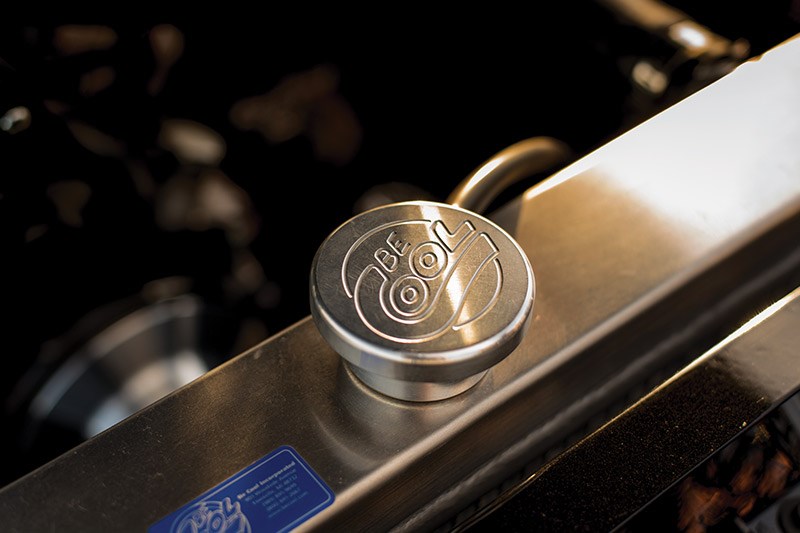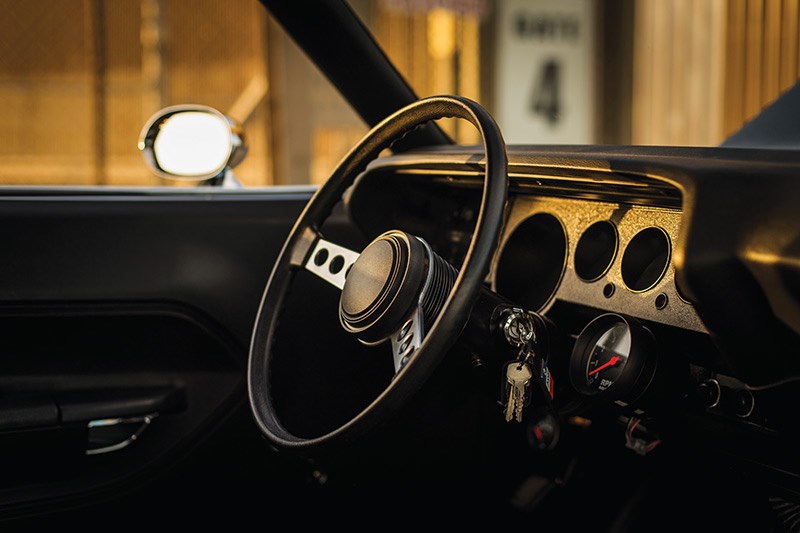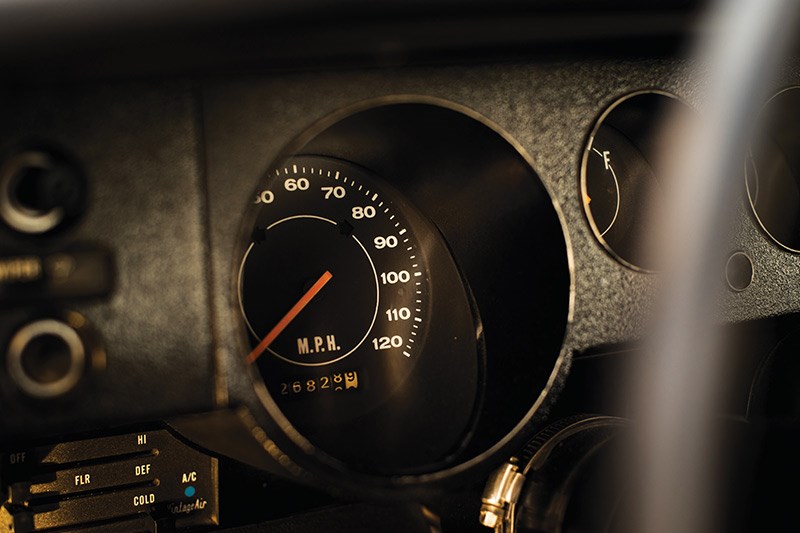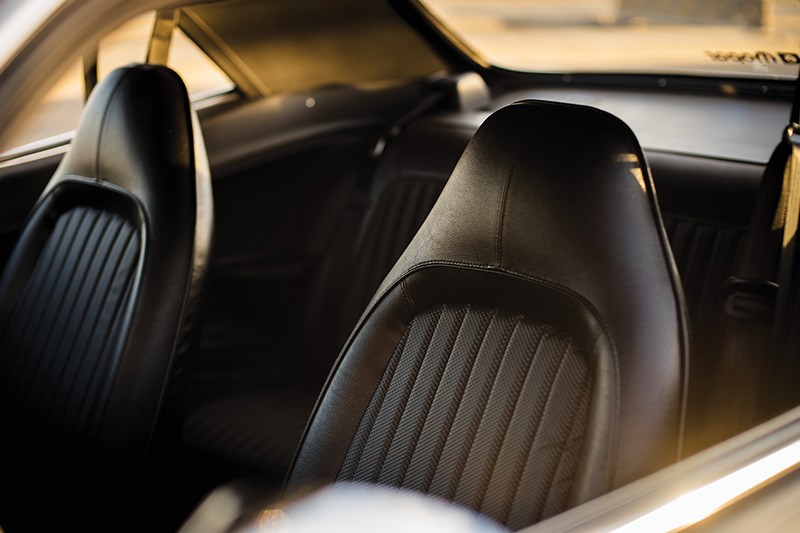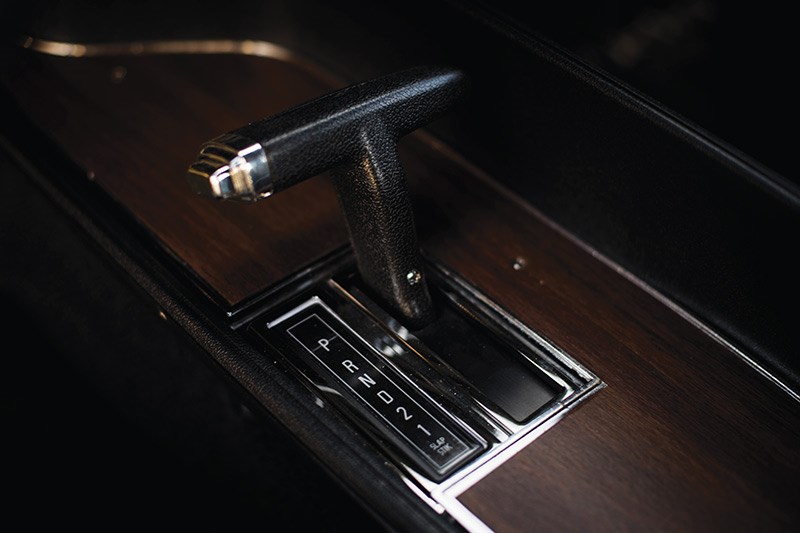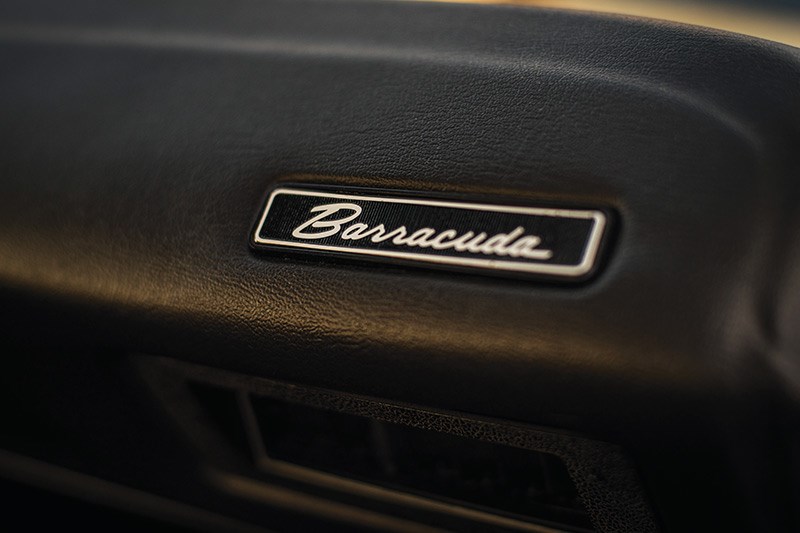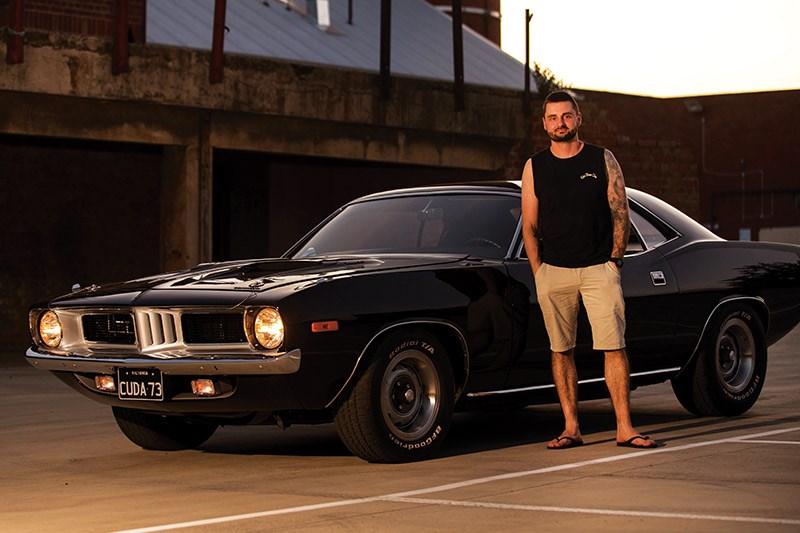 It started off as the original blank canvas and is now one very slick muscle car
Back in 1973, the whole muscle car race between the big three American makers was just reaching its zenith and, if anything, the competitors were just starting to wind back a little. However this is also a period where you get some of the sweetest examples of the breed, and you'd have to say a 1973 Plymouth Cuda is right up there with the best of them.
While everyone tends to think Mustang for this period, then Camaro, the Cuda/Barracuda series was arguably the pick of the litter when it came to looks, with well-proportioned and muscular lines. They were the result of work by John Herlitz and Elwood Hengel, under the direction of Dick Macadam. Based on the B platform, the basic lines were introduced in the 1970-71 series and received some relatively minor updates for 1972-74.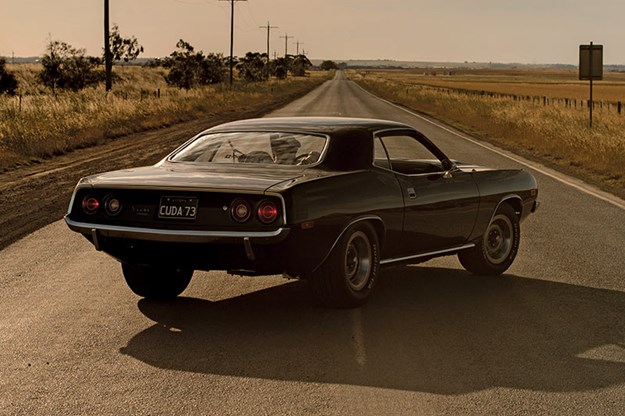 Love that E body shape
The series had an amazing run, starting in 1964 with a two-door coupe that carried strong Valiant lines of the period, through three major generations of cars. In its heyday, there were three streams of models: the Barracuda, the Gran Coupe and of course the Cuda, which was the performance ratbag of the family.
| Buyer's Guide: 1972-1974 Plymouth Barracuda
In the case of the latter, it would be a mistake to step in thinking you're going to get a refined driving experience – that's not the intention. No, what you're more likely to get is a fair bit of shake rattle and roll, literally, along with a lot of noise. It's all part of the muscle car ethos.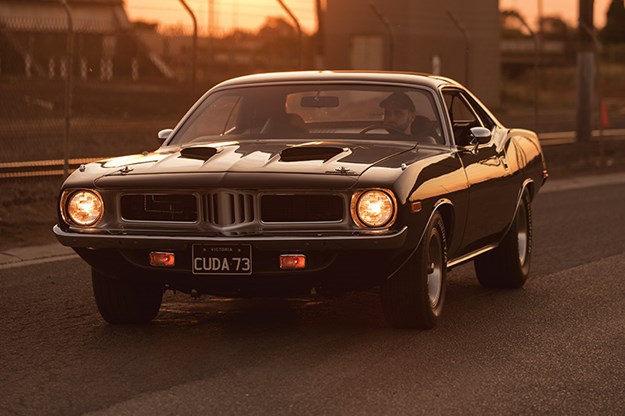 That said, you'll find modern builds have tended to smooth out the worst of the rough edges, with additional sound-proofing, along with refinements to the overall handling and braking.
What you see here is as good an example as any. It's a restomod rather than a factory-correct build. And we've got a fair bit of sympathy with that, as there's an opportunity to improve the ability of the car, while keeping the looks and much of
the feel of the original.
| Read next: Plymouth AAR 'Cuda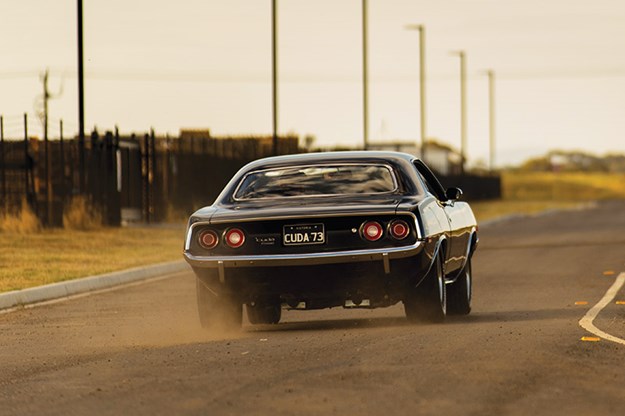 "I've been brought up with cars," explains Theo Totos, owner of the black monster you see here. "My family had classic Chevys and a few Mopars. My dad had a 1973 Cuda as well, a little rougher than this, and a 1968 Coronet R/T. My uncle has a
1970 Dodge Challenger, as well, and I just loved the Mopars and the E-body shape, from the time I was a kid.
"I came across this car as a project, all stripped out and nothing in it. After a few years of blood, sweat and tears, it's come to this and I'm very happy.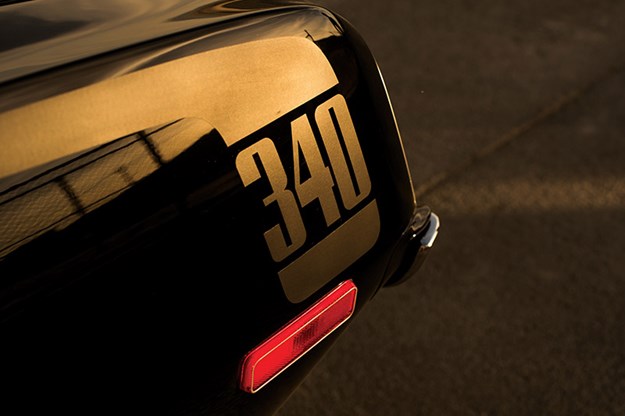 Note the subtle stripe and 340 badge
"It was an original car with matching numbers and a 340 (5.6lt) in the front. The original block had already been bored out to 40 over and there was some wear in the bores, and I was a bit wary of going 60 over. So we put the original aside and
found another block and took that out to 416ci (6.8lt).
| Read next: 1970 Plymouth Hemi Cuda
"It was stroked, has Edelbrock Victor heads, an hydraulic roller cam, Holley 850cfm carby, MSD ignition, TTi headers and twin three-inch pipes, so it sounds pretty good. We were getting 564hp (420kW) on the engine dyno. The engine builders did a really good job."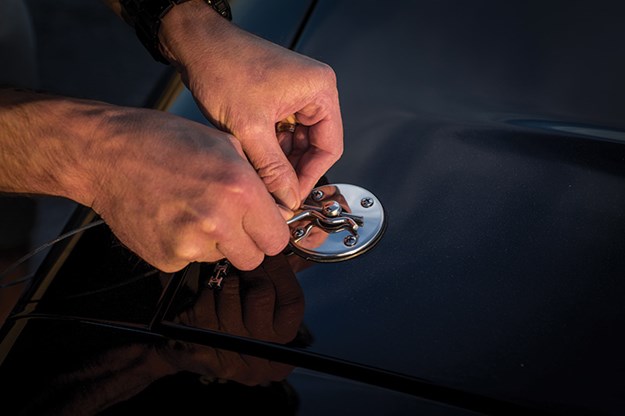 It's been modernised in areas as well, generally to aid reliability. For example it's running a big aluminium radiator with twin fans, as the engine develops a fair bit of heat. It's also scored a remote oil filter as the original wouldn't fit under the headers. Happily that also makes servicing a little easier.
The general visual effect under the bonnet is still very much seventies muscle car, but with a host of sensible updates.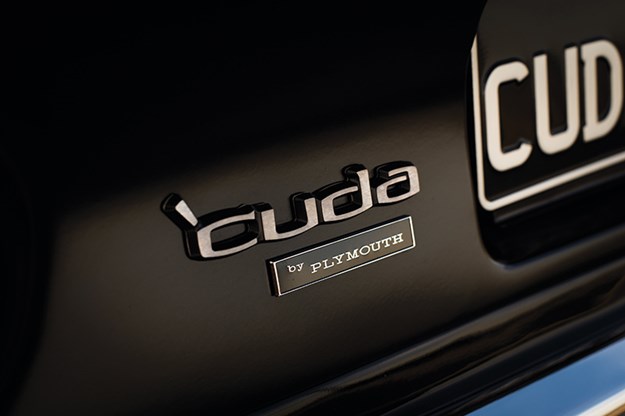 As you might expect, the transmission is a 727 Torque-Flite series three-speed auto feeding an Eaton Truetrac diff.
It's rolling on satin finish aftermarket rally rims from Wheels Boutique in the USA – 15 x 8 rear and 15 x 7 front. Brakes are power-assisted single-piston slotted discs up front and drum rears.
Suspension got a pretty comprehensive refresh and upgrade, using a Hotchkis 'Total Vehicle Suspension' set-up, incorporating adjustable Fox shock-absorbers.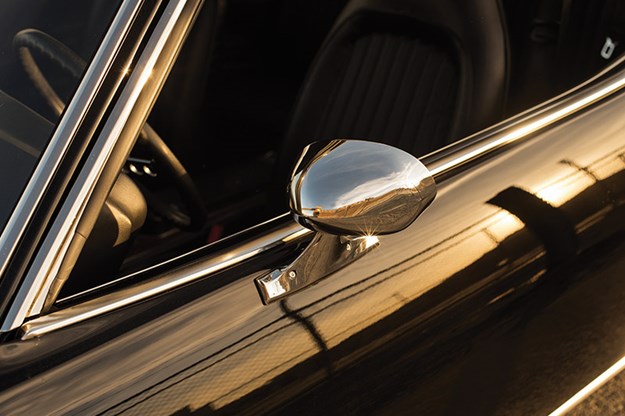 Lots of nice detail to ogle
The car is running air-con by Vintage Air, readily available as a kit out of the USA. It looks relatively unobtrusive and Theo says it went in pretty easily. The control panel fits in the standard ventilation panel and you wouldn't notice it unless you were looking for it. "It was a factory air-con car and I decided we might as well go all-out. It works like a brand new car."
YC Customs in Melton (Vic) did the paint and assembly. Theo played ringmaster, making sure the right parts were appearing on time to keep the project going.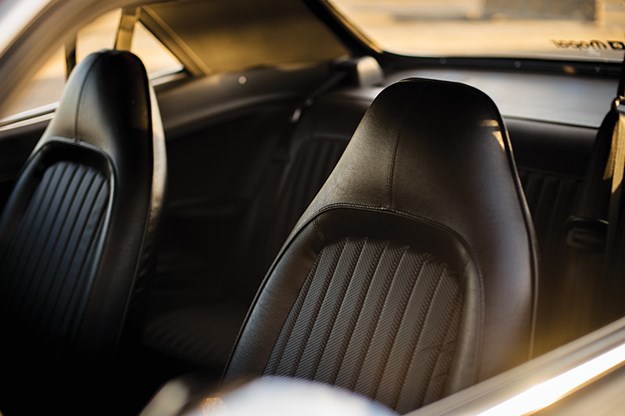 Interior trim was sourced as a kit from Legendary Auto Interiors in the USA. In this case they supplied new seat bolsters and covers, and they're one of several suppliers in the market.
The black paint job is exceptional and, if you look carefully, you'll spot the subtle matt stripe along the side and 340 logo on the rear fender. As a whole, the effect is stunning without being over-the-top.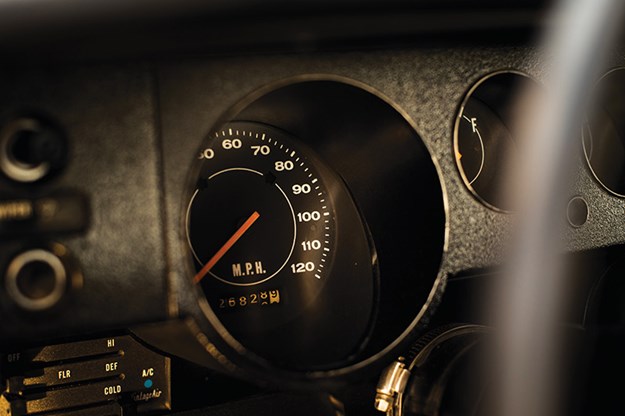 What does it drive like? "Really well. It's very streetable, so we take it along to lots of shows and Saturday night drives.
It's a lot of fun."
What's next? Theo reckons any new project is a very long way off, but he could see a Road Runner in his future…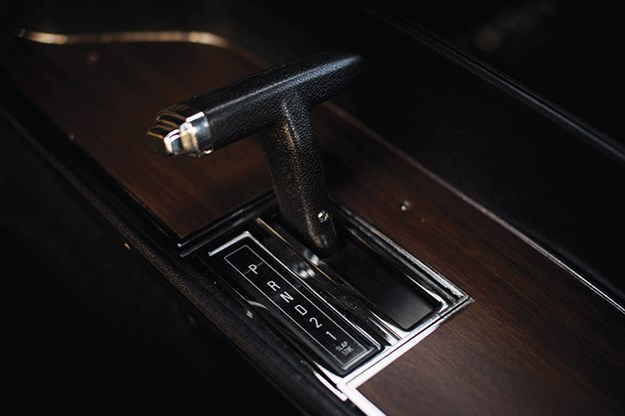 (Ed's note: we've been supplied with a mountain of build shots. Look for the extra feature and gallery on Theo's Cuda here.)
BUYER'S CHECKLIST:
Body & chassis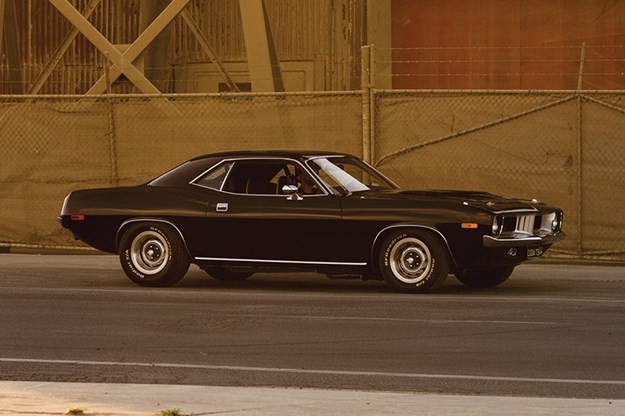 E Body Mopars were a compromised design intended to be powered by six-cylinder engines or a small V8. Certainly they weren't intended to deal with the weight or torque of a 7.2-litre lump up front. Build quality wasn't flash either and cars that
have never been crashed or restored may still have shocking panel gap inconsistencies, poor quality welds and body rattles.
A car that has had the 'rotisserie' restoration treatment will cost considerable money but should, in the long term, be more enjoyable to drive and cost less to maintain than one that hasn't been touched. Rust attacks sills, floors and the turret. Closely check windscreen apertures and rear pillars for bubbling plus the lower door skins and sills.
Engine & transmission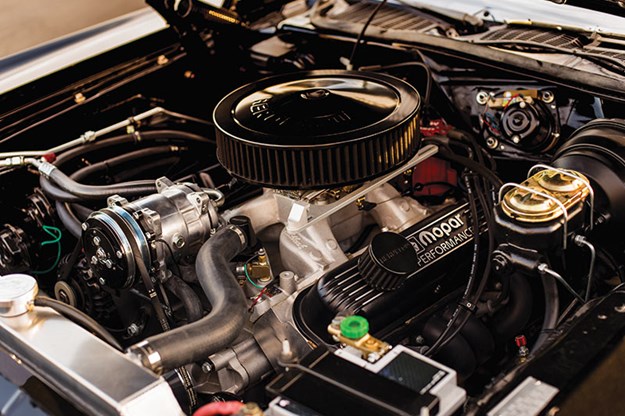 Basic cars will have a 383 big block, some including the exotic AAR a 5.5-litre '340' or a massive 7.2-litre 440.
Overheating is the big enemy of these engines so check for 'milky' oil due to water contamination, stains around hose connections and the water pump. Revamping the cooling system, including a new radiator, should cost less than $1000.
Replacements for the 'Six-Pack' carburettors, aluminium manifold and even the correct linkages are available but allow $3500 plus freight and fitting. Manual and automatic transmissions used in these cars have a great reputation for durability. Be wary if a manual baulks when shifted quickly or an auto shudders when downshifting.
Suspension & brakes
Mopar vehicles were for many years characterised by their torsion bar front suspension. The system is light and simple but as the bars age they can delaminate and mountings rust. Creaks when u-turning or cracking noises from the front end on bumpy surfaces are danger signals. For owners who want a car that handles there are now complete replacement front ends available which eliminate the torsion bars. They do cost several thousand dollars but are said to improve ride and lateral loadings, improve ground clearance and reduce weight. Disc brakes are pretty much a must-have in big-block cars and conversion kits are available for those that still have their original front drums.
Interior & electrical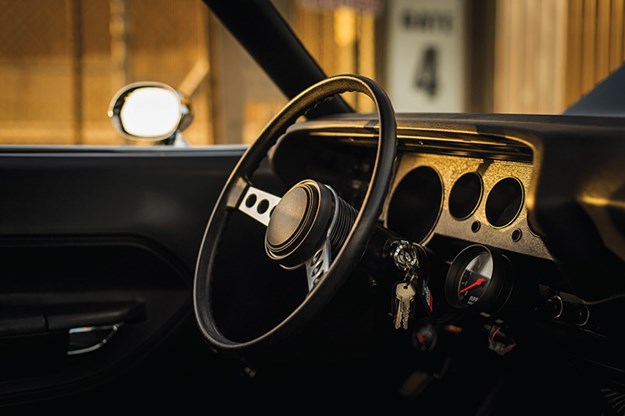 Even though your 'Cuda might currently cost $100K or more, the interior is anything but luxurious. Vinyl seats, some with 'brushed nylon' inserts, were pretty basic and quickly sagged under the weight of occupants. Replacement seat vinyl and foam padding are being remanufactured, however suppliers recommend engaging a professional trimmer to undertake the fitting. 
Peeling plasti-wood trim, cracked dash plastics, door trims and armrests are also now available however adding the cost of replacing just the dash and console with reproduction parts from one supplier totalled US$1700. Basic electrics are available and affordable.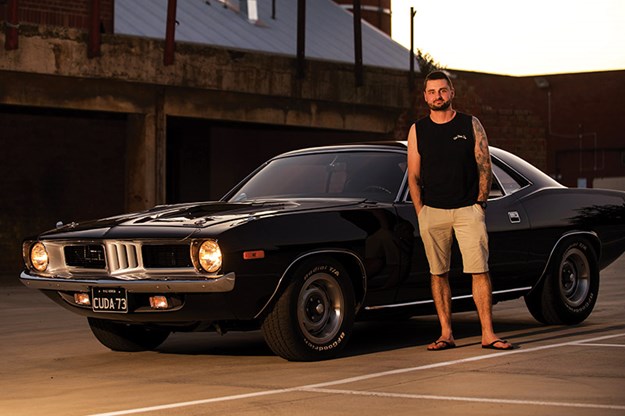 1970-1974 Plymouth Cuda specs
Number built 26,117 (1973)
Body integrated body/chassis two-door coupe & convertible
Engine 5565, 6275, 6974 or 7206cc V8 with overhead valves, single or triple downdraft carburettors
Power & torque 279kW @ 4800rpm, 554Nm @ 3600rpm (440 4bbl)
Performance 0-96km/h: 5.9 seconds, 0-400 metres 14.4 seconds (440-6 4-speed)
Transmission 3 or 4-speed manual, 3-speed automatic
Suspension Independent with torsion bars, control arms, wishbones, telescopic shock absorbers & anti-roll bar (f); live axle with semi-elliptic springs & telescopic shock absorbers (r)
Brakes Drum or disc (f) drum (r) with power assistance
Tyres F70-14 bias ply
From Unique Cars #449, February 2021
Unique Cars magazine Value Guides
Sell your car for free right here
Unique Cars magazine Value Guides
Sell your car for free right here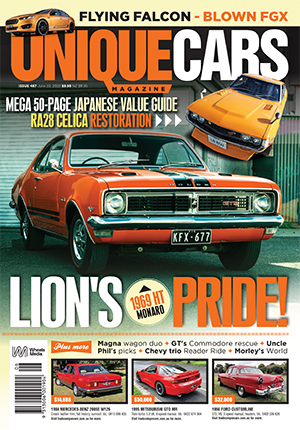 SUBSCRIBE TO UNIQUE CARS MAGAZINE
Get your monthly fix of news, reviews and stories on the greatest cars and minds in the automotive world.
Subscribe