Oldsmobile Cutlass 4-4-2 - Buyer's Guide
---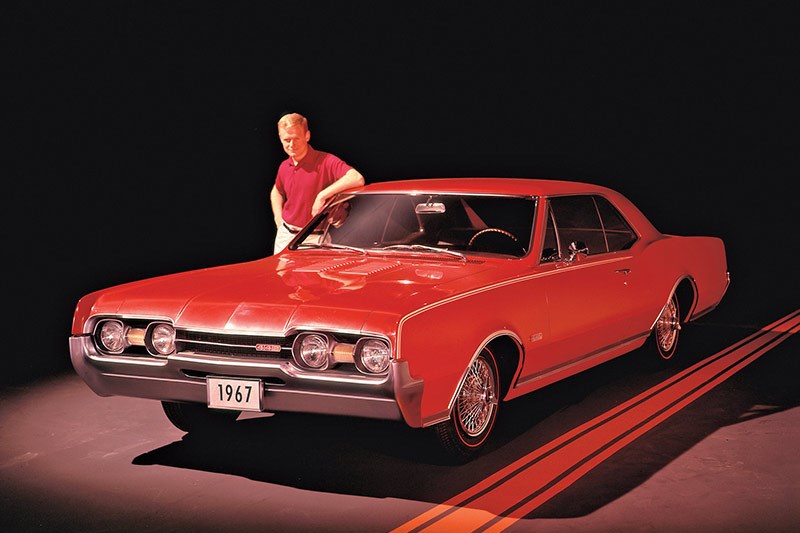 After a muscle car but not the obvious candidates? The Oldsmobile may be worth a look
Oldsmobile had for decades been the most conservative of General Motors' brands; a company that thrived while building the kinds of cars bought by the great aunts of Cadillac owners. The 1950s then brought the Rocket 88, which dominated Nascar events and scored more than one mention in pop songs of the era.
Rocket begat Cutlass and in 1964, almost before the term 'muscle car' had been coined, came the Cutlass 4-4-2. If the model designation seemed strange then enthusiasts of US performance cars clearly understood that this Oldsmobile was going to deliver a four barrel carburettor, four speed manual transmission and two rumbling exhausts.
The 4-4-2 used a smallish 5.4-litre V8 but it still produced sufficient power to send the Oldsmobile through the quarter mile timing traps in 15.5 seconds.
A 1965 restyle transformed the 4-4-2 from mid-size to full-size, with extra metal counterbalanced by a bigger, more powerful engine. The 400 cubic inch (6.6-litre) V8 was available with one or three carburettors; the tri-power easily recording sub-15 second times for the standing 400 metres. Later would come a W-30 engine option which fed air to triple two-barrel carburettors through hoses behind the grille and needed its battery moved to the boot to accommodate the intakes.
A shape change for 1968 coincided with the 4-4-2 being granted full model status. No longer was it just a hot-rod derivative of the Cutlass and the good news didn't end there.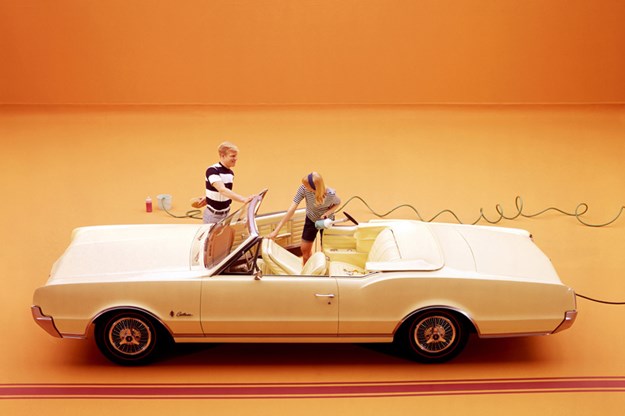 A long-standing alliance with the Hurst organisation - which for years had supplied transmission shifters for Olds performance models - collaborated on a series of special releases badged as Hurst-Olds 4-4-2s. These came with distinctive two-tone, paint, hood (bonnet) scoops and unique interior fittings plus an optional 455 cubic inch (7.4-litre) engine.
By 1970 and with US muscle car ferocity about to peak, Oldsmobile was leading the General Motors quest for sales via its W-30 Hurst-Olds. These came with a fibreglass 'hood', 272kW of power and a media-verified 0-400 metre time of 13.7 seconds.
The W-30 option remained available until 1972 but any pretence to serious performance had by then disappeared. Output from the 455 engine slumped to just 220kW and only 772 cars (including 113 convertibles) with W-30 features were built.
Although 4-4-2s came here frequently as new cars, they are no longer common sights in Australia. When surveying for this edition of the Guide we did see a couple which might be seen as typical to the Australian market. These are cars that would rarely come home with a car-show award but they would offer enjoyment to occupants and onlookers.
Which car to pick and what to spend depends on intended purpose. Hardtops in excellent order can exceed $40,000 but the majority will sell below $$30,000.
Post-1969 models are hard to find in Australia, so the US market might be your only route to W-30 ownership. Current exchange rates, freight and taxes are no help and an import will at least double its USD price once landed in Australia.
VALUE RANGE: Oldsmobile Cutlass (1964-68 Hardtop)
Fair: $16,000
Good: $30,000
Excellent: $40,000
(Note: exceptional cars will demand more)
BUYER'S CHECKLIST
Body & chassis
Body parts even in the USA can be scarce, so time spent checking for rust is worthwhile. Get the car on a hoist to check the chassis because structural rust is hard to spot without one. Rotted floors can be replaced with after-market parts but once the rot extends to the firewall and roof, repairs become uneconomic unless the car is a very rare version. Damaged glass can be replaced but even these items aren't available locally and freighting a windscreen is costly. Complete reproduction grilles and headlight embellishers as a kit cost US500, with front or rear bumpers also being made and costing less than $400 each for repros - more than US$1500 for a genuine factory bar . Freighting all of your parts in one shipment via a forwarding agency can save a lot of money.
Engine & transmission
Literally millions of 400 and 455 cubic inch (6.6 and 7.4-litre) Oldsmobile engines were made, so basic mechanical items are available and inexpensive. These motors are vulnerable to overheating if the radiator gets clogged or water pump fails so switch off after a test drive, wait a few minutes then restart the car and watch if the temperature gauge climbs significantly. Look for timing cover, cylinder head and manifold oil leaks which can require an engine rebuild if the car fails a roadworthy test. The four-speed transmission wasn't mandatory (4-4-2s came with three speed manual shifter and automatic as well) but the 4-speed is a standard-issue Muncie; heavy and a bit clunky to use but very easy to replace or rebuild.
Suspension & brakes
Cars that have arrived recently and retain their LHD steering might be displaying component wear and general sloppiness in the steering and suspension. Cars that were RHD converted in the days before regulation got serious can be suffering major safety issues and must be checked by a specialist. Parts to rebuild a standard suspension are available and you can upgrade the handling by fitting pairs sets of coil-over front shocks at US$1500. Brakes were normally drum/drum with discs optional on later cars and they need to be in top condition to provide acceptable brake performance.
Interior & electrics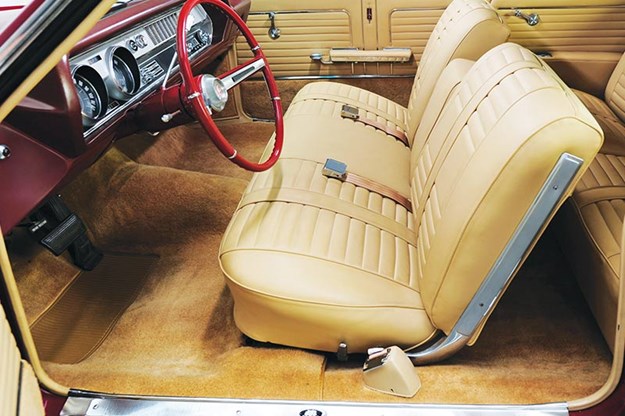 The 4-4-2 interior is basic with lots of decorative metal and patterned vinyl. The design changed regularly but most items needed for a retrim should be common to other Olds models. Most cars that came to Australia will have power windows, for which the hardware is being manufactured. New seat coverings and door trims are available and not overly expensive. Convertible power tops that haven't been used in a while can be slow to move and be suffering hydraulic or electrical problems which take time to fix. New roof coverings are cheap though, with vinyl at US$350 and fabric $300 extra.
1964-1971 Oldsmobile Cutlass 4-4-2 specs
Number made: 170,830 (1966-71)
Body styles: Steel separate body/chassis two-door hardtop or convertible
Engine: 5404cc, 6548cc, 7446cc V8 with overhead valves & single downdraft carburettor
Power & torque: 260kW @ 5400rpm, 594Nm @ 4000rpm (W-30 400)
Performance: 0-96km/h 6.7 seconds, 0-400 metres 14.98 seconds (1967 W-30)
Transmission: Two or three-speed automatic, three or four-speed manual
Suspension: Independent with coil springs, telescopic shock absorbers & anti-roll bar (f) Live axle with coil springs and telescopic shock absorbers (r)
Brakes: Drum or disc (f) drum (r) power assisted
Tyres: 7.75x14 cross-ply or G70-14 bias-ply
From Unique Cars #447, December 2020
Unique Cars magazine Value Guides
Sell your car for free right here
Unique Cars magazine Value Guides
Sell your car for free right here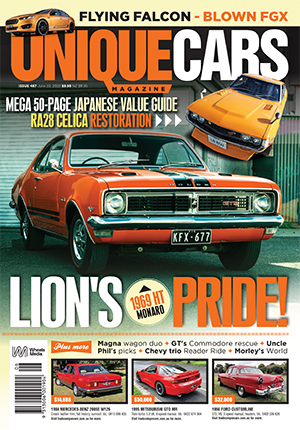 SUBSCRIBE TO UNIQUE CARS MAGAZINE
Get your monthly fix of news, reviews and stories on the greatest cars and minds in the automotive world.
Subscribe