FPV GT 40th Anniversary - Buyer's Guide
---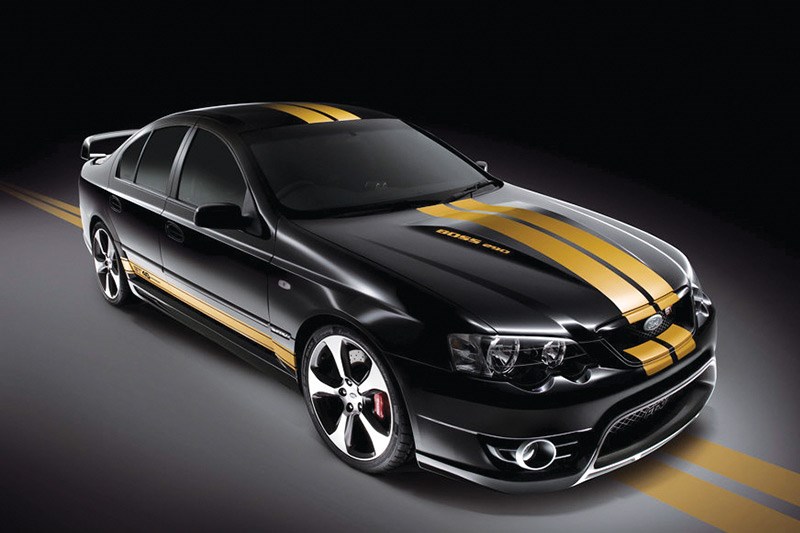 This commemorative special sold like hotcakes, and might be one of FPV's most likely modern classics
FPV GT 40th Anniversary 
Ford has a bit of history with Limited Editions intended to commemorate the arrival of its very first Falcon GT. Mostly it would have been watching them go belly up in a market that saw these releases as too expensive and a bit irrelevant.
It must therefore have come as a shock to long-term FPV staff and some owners as well when the 40th Anniversary model announced in 2007 rushed off showroom floors and immediately began resisting the temptation to depreciate.
In common with Ford's original GT from way back when, the BFII version was finished in a combination of black and gold, however this time the darker colour (Silhouette Black) was dominant.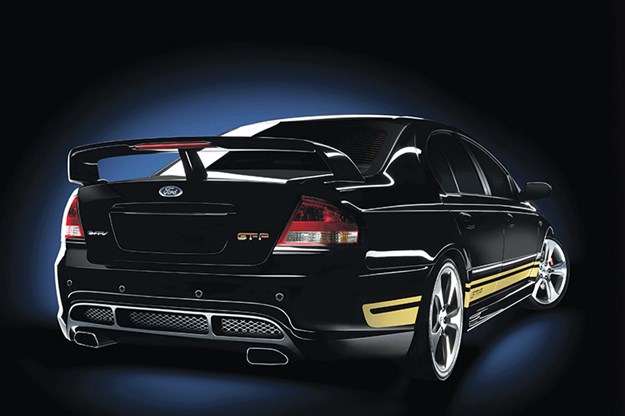 Other features of the 200 cars produced include body stripes and monogrammed floor mats, 19-inch alloys, a purpose-designed sound system with iPod and MP3 connections and - of course - a numbered plaque. Local sales accounted for 175 cars, with the other 25 sold to New Zealand.
Under the gold-emblazoned bonnet was a 290kW Boss version of FPV's 5.4-litre V8, with six-speed Tremec manual transmission or a six-speed ZF automatic. More manual cars were made (111) than autos, which totalled 89.
| Read next: 2010 FG FPV GT Boss 335 review
Appropriate for a model with a reputation for brake issues, Anniversary editions of the GT could be specified with a set of utterly excellent Brembo brakes; these adding a hefty $7000 to the $65,110 base price.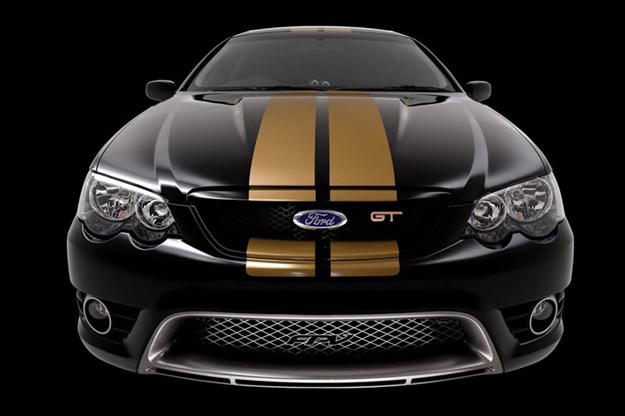 Trim and fixtures were predominantly standard GT fare but the unique additions did enough to justify the sticker price. A few cars were also produced in R Spec, which delivered recalibrated dampers with matching springs.
Scarcity accounts to some extent for the Anniversary model's success, but so does commonsense marketing. While $65K was in 2007 still a decent hit to anyone's pocket it demonstrably represented value when compared with preceding commemorative GTs.
Way back in 1992 when the 25th Anniversary model appeared right in the midst of a recession, the asking price for these 5.0-litre cars was $62,500. Five years later, the cost of a 30th Anniversary EL had climbed to $69,500, which at the time would buy a decent house on the outskirts of most capital cities.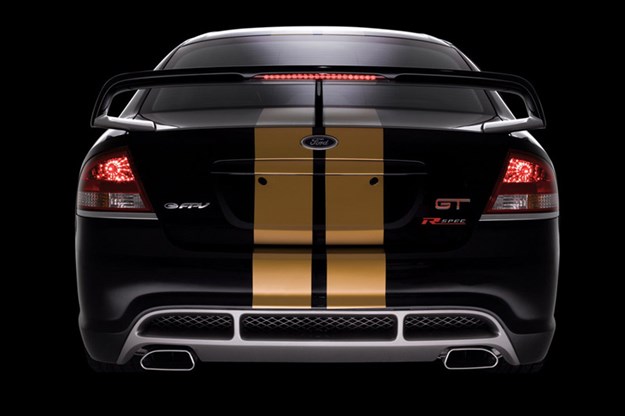 Little wonder that dealers had no trouble moving Anniversary BFIIs or that these cars when offered on the used market don't remain there for long. Recently advertised examples included one showing barely 1000 kilometres whose vendor was asking a very achievable $80,000.
A word of caution though when arranging insurance for your Anniversary GT and similar limited editions. Price guides used by some insurance companies react slowly when later-model vehicles are subject to rapidly increasing values and a market value policy can leave the car insured for a lot less than replacement cost. Placing your cover with one of the specialist insurers which offer agreed value and other benefits is wise.
VALUE RANGE: FPV 40TH BF II GT
Fair: $25,000
Good: $50,000
Excellent: $70,000
(Note: exceptional cars will demand more)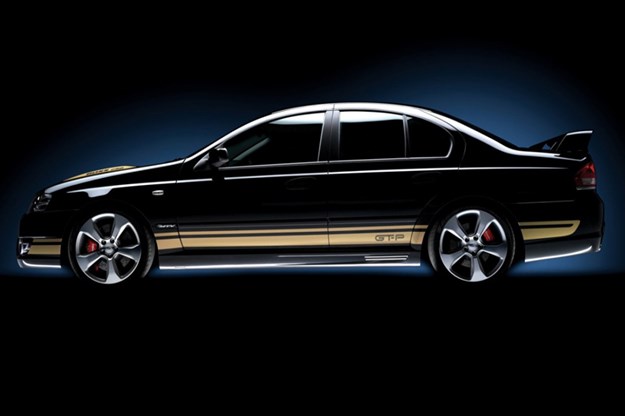 BUYER'S CHECKLIST
Body & chassis
Any car presented as a 40th Anniversary GT will almost certainly be the real thing. Faking one to any credible degree is too complex and time-consuming to make the process worthwhile. However, in the future as values increase and or if genuine cars are written off, 'rebirthing' might become tempting. Like all modern high-performance cars, the BFII uses plastics in many places where older versions had metal and these components are vulnerable to damage and deterioration. Even a slight impact can crack a bumper or break some of the locating tags, causing the entire unit to become misaligned. Damaging a front of rear bumper/air-dam isn't necessarily catastrophic but with new parts costing several thousand dollars it will certainly be expensive to fix.
Engine & transmission
V8 Ford engines, even these multi-cam devices, are durable and fairly simple to maintain or rebuild. Obviously if damage befalls the engine in a car with historic significance, the cost of repairing that particular engine will be higher than just installing a replacement. Oil leaks from cylinder heads and the timing cover are possible if a car has travelled considerable distances but can be overlooked unless severe. Make sure the car starts easily and idles at sensible RPM when warm. Auto and manual transmissions fitted to the BF are durable, with the only issue likely to affect low kilometre cars is a need to change clutch fluid if this has been overlooked during routine services.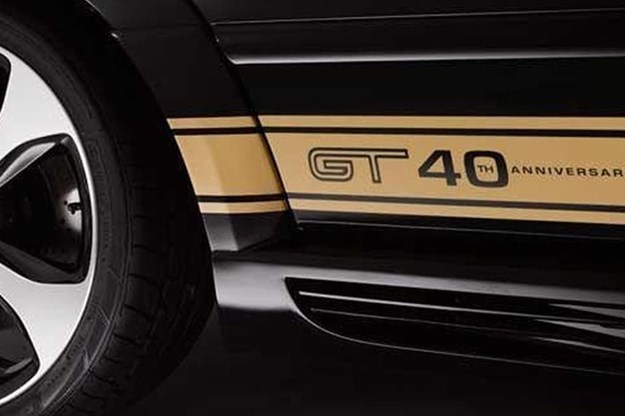 Suspension & brakes
Anniversary GTs have already reached their teens and although most have travelled minimal distances, some suspension and brake components plus the tyres have limited life-spans. Cars kept pristine for show purposes or as investments may be running on after-market wheels while the originals with their factory-supplied tyres are stacked in a corner. These preferably should be stored vertically somewhere inside the house and in airtight bags. Before refitting original wheels, look closely at the tyres for signs of perished rubber or cracking. Putting aside a selection of suspension and brake components will help ensure the car can remain in use well after these items have vanished from warehouse racks. Complete sets of springs and shock absorbers currently cost around $1500.
Interior & electrics
Care of the trim and keeping cars away from sunlight will ensure that leather and interior plastics survive for many years. Wiring and electrical components are harder to protect from the ageing process though, especially in complex vehicles like these. Even though a car travels minimal distances, the people responsible for maintenance need to constantly check for age-related deterioration. Places to go during a pre-purchase inspection include the power windows, seat and mirror adjusters and (where fitted) the sunroof. Although GPS was a nifty option when these cars were new - and cost a massive $3800 - it now may not work at all, or be less accurate than a modern unit from the spare parts place.
2007 FPV BFII GT 40th Anniversary specs
Number built: 200
Body style: All-steel integrated body/chassis four-door sedan
Engines: 5408cc V8 with overhead camshafts & fuel injection
Power & torque: 290kW @ 5500rpm, 520Nm @ 4500rpm
Performance: 0-100km/h – 6.3 seconds 0-400 metres – 14.3 seconds (manual)
Transmission: six-speed manual, six-speed automatic
Suspension: Independent with coil springs, A arms, struts & anti-roll bar (f) Independent with coil springs, multi links, telescopic shock absorbers and anti-roll bar (r)
Brakes: Disc (f) disc (r) power assisted with ABS
Tyres: 245/35ZR19 radial
From Unique Cars #447, December 2020
Unique Cars magazine Value Guides
Sell your car for free right here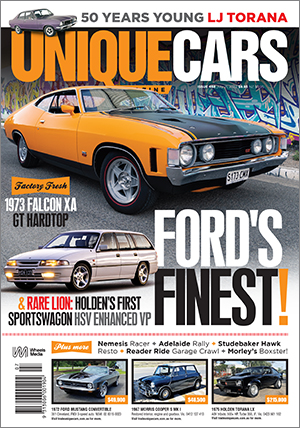 SUBSCRIBE TO UNIQUE CARS MAGAZINE
Get your monthly fix of news, reviews and stories on the greatest cars and minds in the automotive world.
Subscribe