1972-1974 Plymouth Barracuda - Buyers Guide
---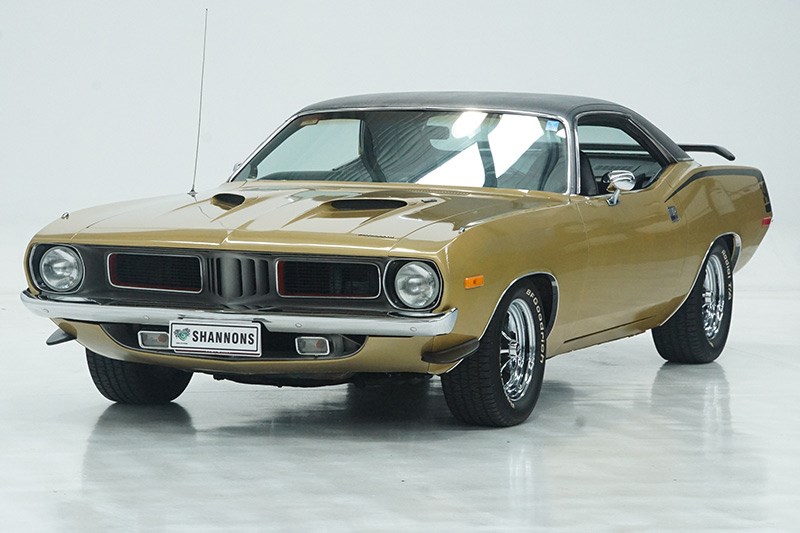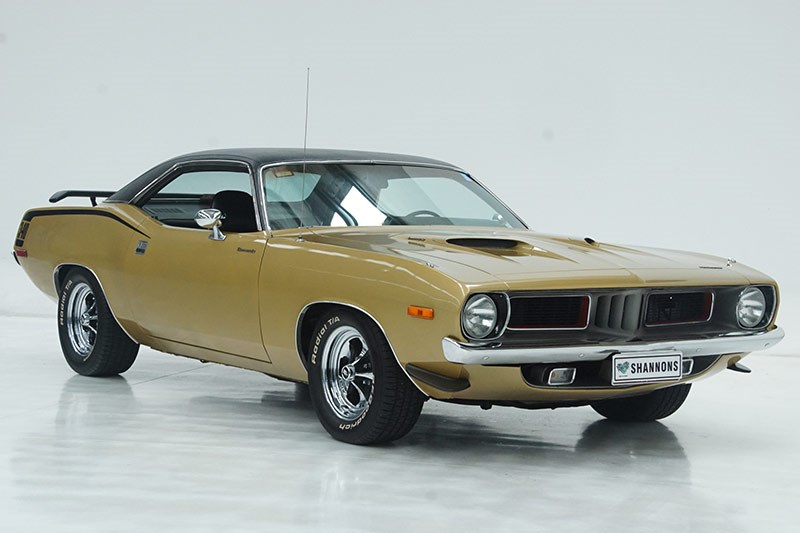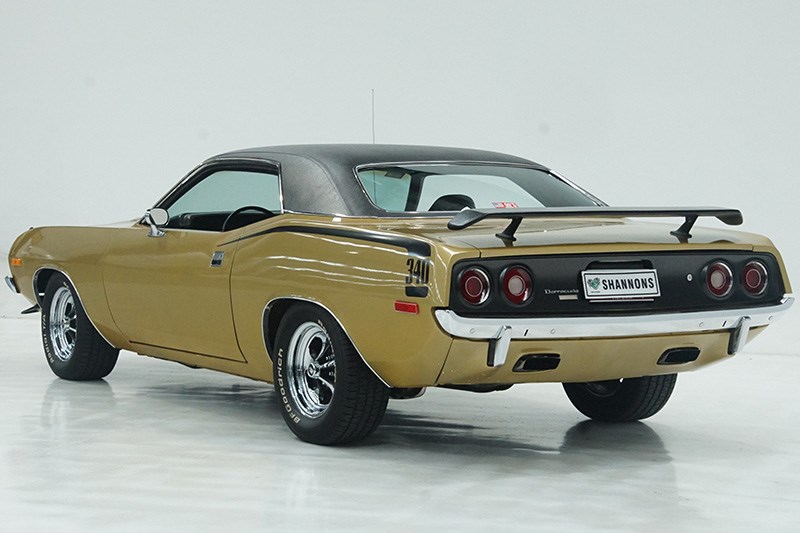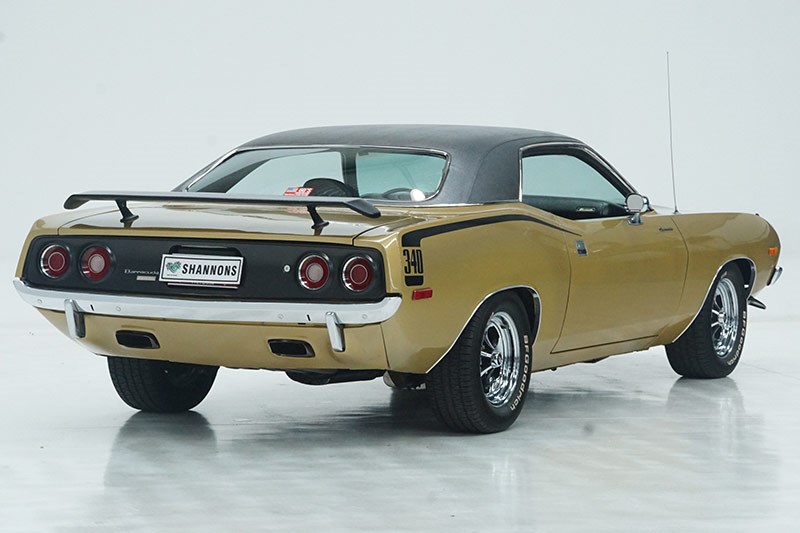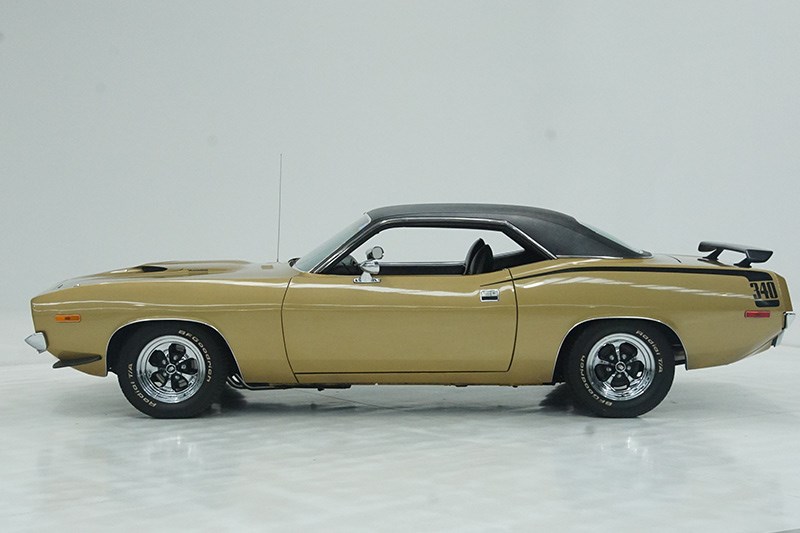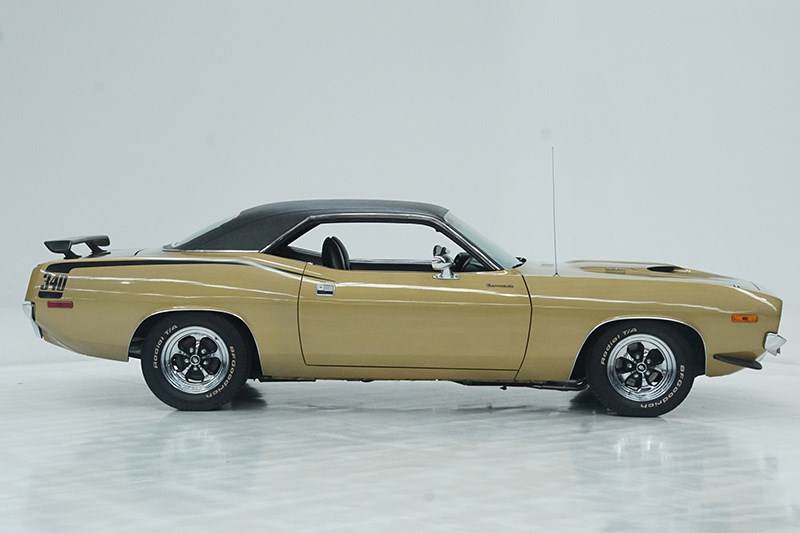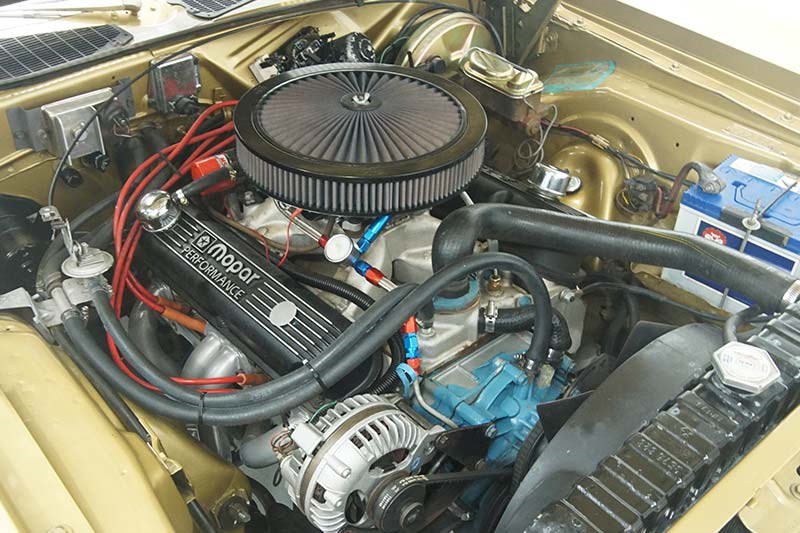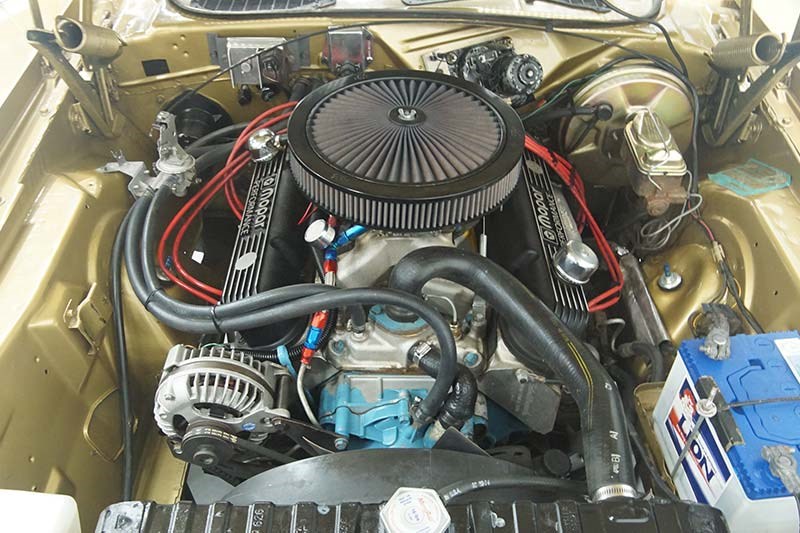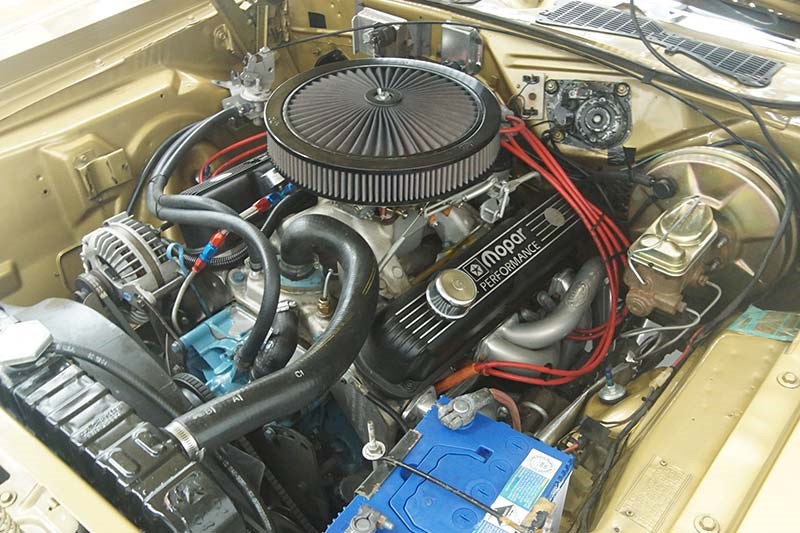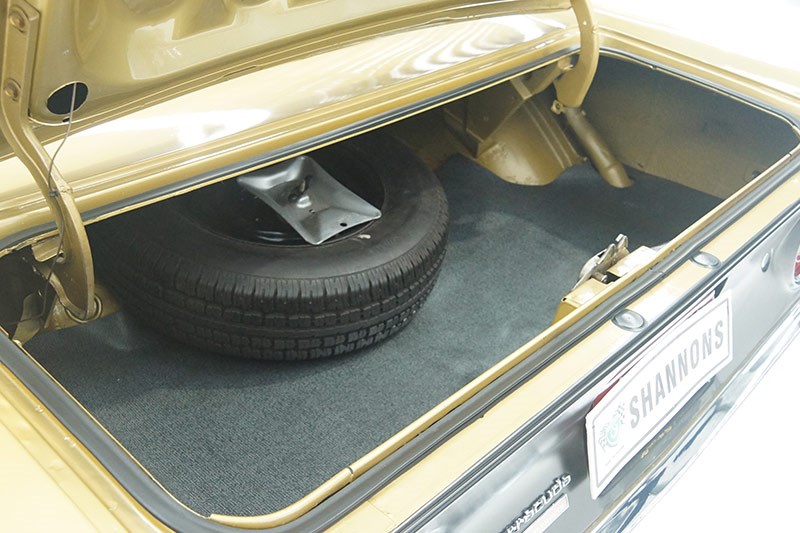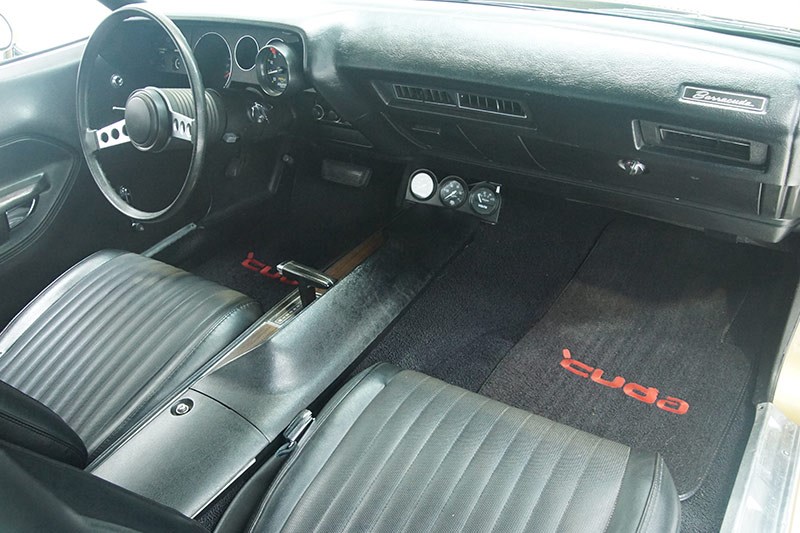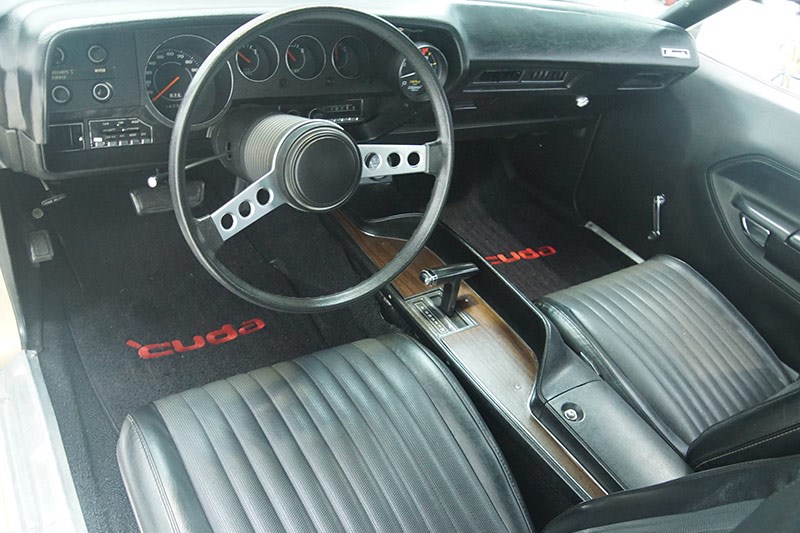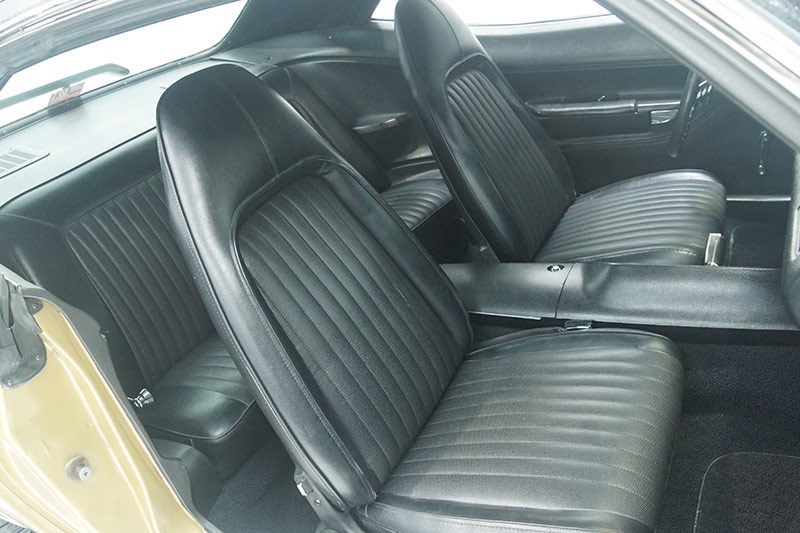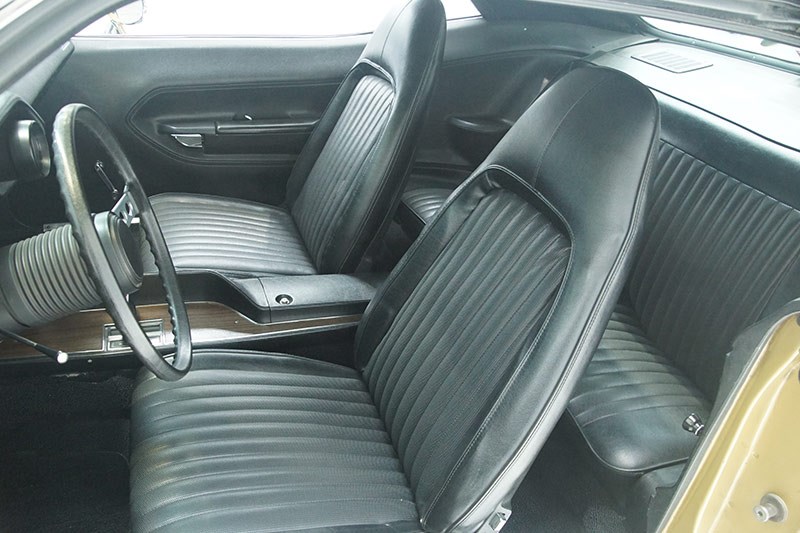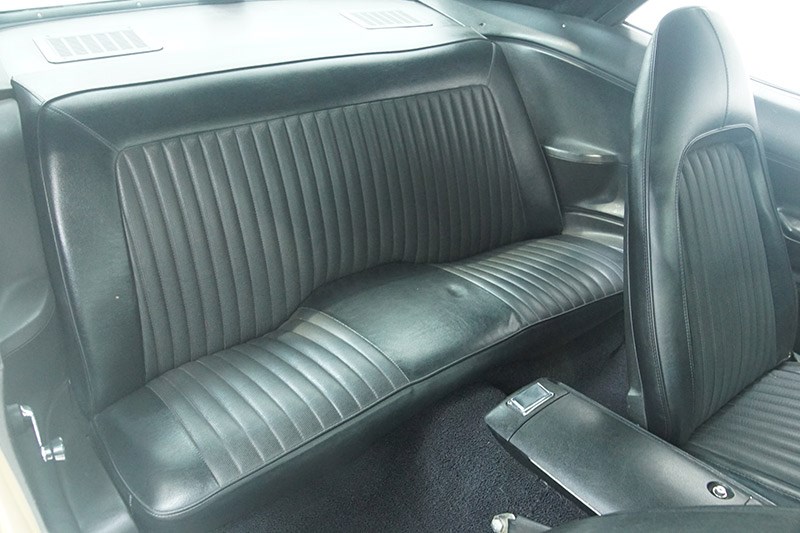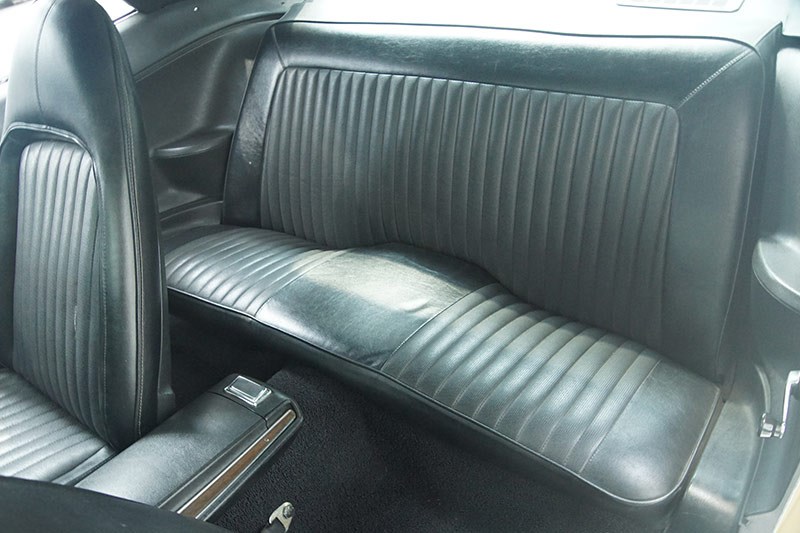 Long-time enthusiast Steven Newman shares his experience buying, owning and selling an American classic
Plymouth Barracuda
There is a time in your working life, when, if you are lucky enough, the lifelong ambition to own some sort of classic car is realised. Once you can and do take the plunge, you follow a series of steps and it's done. You will be at that place you had imagined, day tripping in your new cruiser, windows down, in convoy with like minded individuals, listening to the throaty burble from your bent eight exiting gasses through a stainless steel twin system.
In my case, the process started about the time the Australian dollar was more or less on par with the American – so nearly a decade ago. A lot of people were bringing cars in from the USA at the time. Prices were down over there as the USA economy wasn't travelling so well.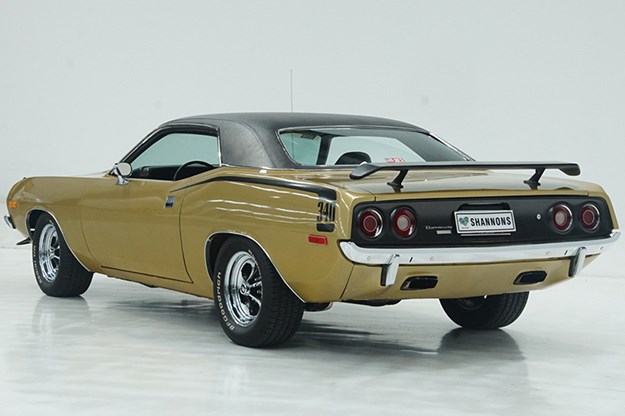 The E-body shape is a classic
Back then, online video wasn't as prevalent as it is today, so much of my search relied on photos. I did not set out to buy a Mopar, but saw this car and kept coming back to it. It's a 1972 Barracuda with the 340 small block V8, auto, and disc front brakes. A really good package. I got the dealer to take a lot of extra photos and hoped to fly over the see it, but work got in the way.
| Read next: 1971 Plymouth Road Runner 
There isn't a whole lot of good Mopar stuff around – certainly not as much as Ford or GM. Real concours cars are astronomical prices, possibly due in part to the higher cost of parts, so you have to make a value decision. In this case, it looked like a good driver, which is what I wanted.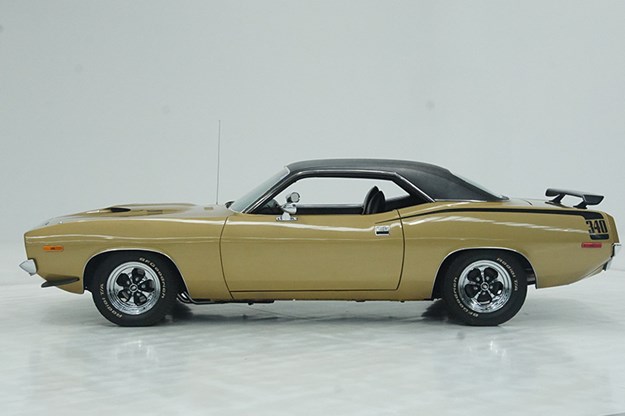 When the car arrived, it was about 85 per cent of what the dealer told me. The overall condition was very good, but it was running like a hairy goat. A trip to a carburettor specialist soon sorted that. I did a few more things to it, including sorting out the sloppy steering. A company called Firm Feel in the United States sells steering kits for them, for about what it would cost to recondition a steering box here, and that worked well.
Like a lot of new owners, I went hell for leather doing all sorts of tweaks to the car to get it performing just right. It didn't need anything major.
| Read next: 1970 Plymouth Hemi Cuda
We got out for a lot of events and shows and really enjoyed the car. I like the E-body shape and I think it has aged well. The low turret and hidden wipers help to make it look current and people pull you up the whole time to talk about the car.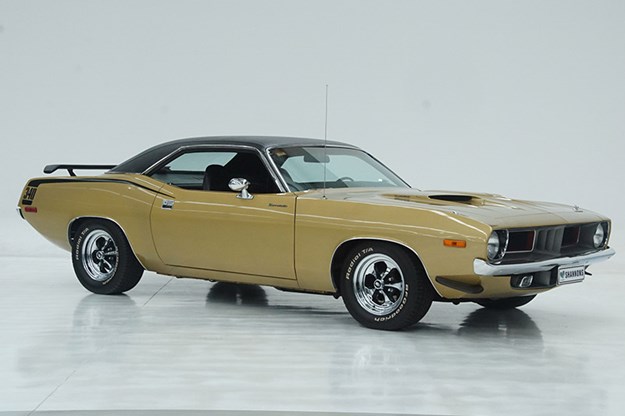 Vinyl roof over gold paint, living in the 70s
Eventually, things changed. A health scare in the family changed our priorities and the car spent a lot of time sitting. The beautiful beast that lives in the garage starts gathering dust and dripping oil and the garage smells of petrol fumes in the warmer weather.
The occasional fluid checking, tyre inflating, battery charging blast is still on but these trips become shorter and shorter. Soon you are just cranking it over every third weekend to keep the battery from going flat.
| 2019 Market Review: Plymouth Barracuda/'Cuda 1964-1974
Before you know it, the former object of your late-life love is now transforming into something of a burden. And, instead of taking away your stresses it starts to add to them. It's time to move on.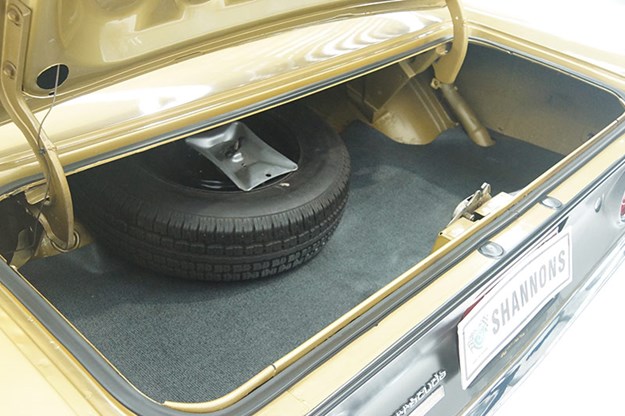 Loads of room despite the spare
Years ago I had some interesting cars and when it came time to part, in those days you advertised them in the classifieds, endured the tyre kickers, the know-alls, the know-nothings, the no-shows and – worst of all – the dopes who call you up at odd hours wasting your time asking you stupid questions and maybe telling you stupider things. Life is just too short to deal with that.
Maybe it could be sold through my club. I was prepared to let one of these guys take my car for a lot less than I eventually got, but it was like they could not live with getting a great car at a great price because, somehow if I was happy with the number, they must be paying too much. Sadly for some car people, the story of how they stole it off some guy is more important than getting a great car.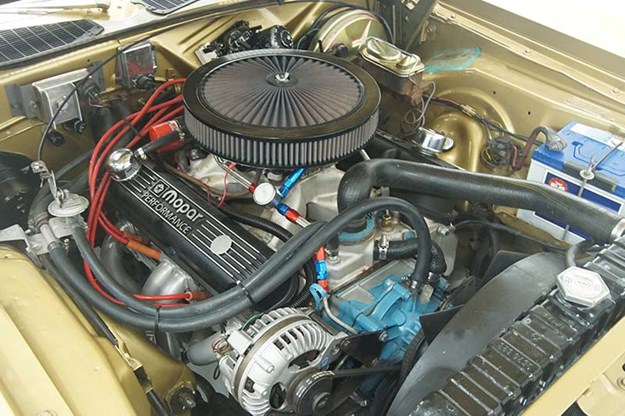 340ci of V8 Mopar lovliness
I was insured with Shannons and decided to give their auctions a try. I called and got Tiny. He offered his advice and, as I had submitted my car fairly soon after the previous auction, we had plenty of time.
In coming weeks they built the web site, showcased the cars, including mine. I could go in and see how many people were looking at it, and it was more than I could have ever got trying to advertise and sell the car myself.
As the weeks rolled by, Shannons fielded enquiries on my car, did some virtual tours and, as restrictions allowed, some private showings. They dealt with all the enquiries – the know-alls, the tyre kickers, the dreamers, would-be test pilots, and the genuine prospects. They handled all the stressors and knew how to facilitate the genuine prospects.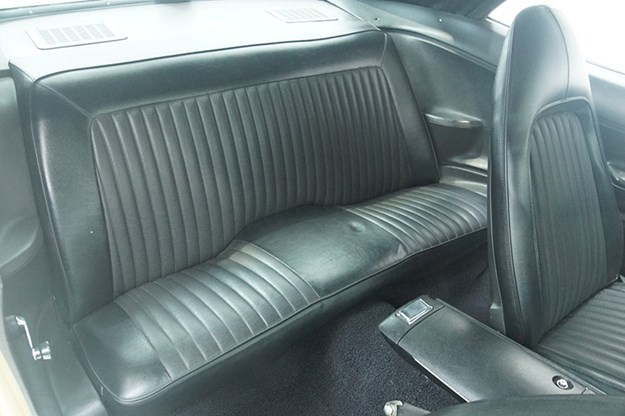 Auction night, and I had several buyers competing for my car. It fetched considerably more than my original estimate and I am extremely happy with the result. Also, I think someone is going to give my car the love and attention that I could not and I hope it brings him and his family a lot of pleasure.
(Ed's note: Steve's car fetched a touch over $53,000.)
BUYER'S CHECKLIST
Body & chassis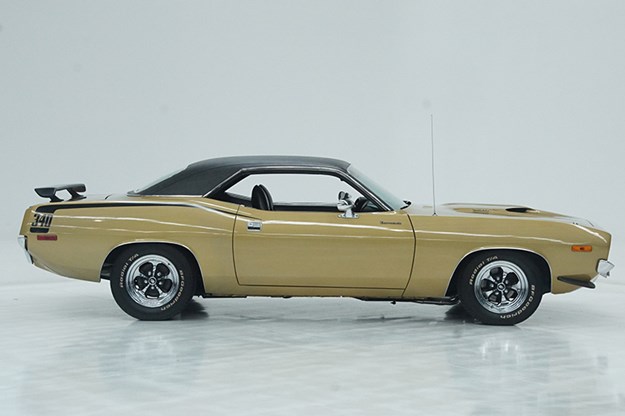 E Body Mopars were a compromised design intended to be powered by six-cylinder engines or a small V8. Certainly they weren't intended to deal with the weight or torque of a 7.2-litre lump up front, available in earlier years. Build quality wasn't flash and cars that have never been crashed or restored may still have surprising panel gap inconsistencies, poor quality welds and body rattles. A car that has had the 'rotisserie' restoration treatment will cost considerable money but should, in the long term, be more enjoyable to drive and cost less to maintain than one that hasn't been touched. Rust attacks sills, floors and the turret.

Engine & transmisssion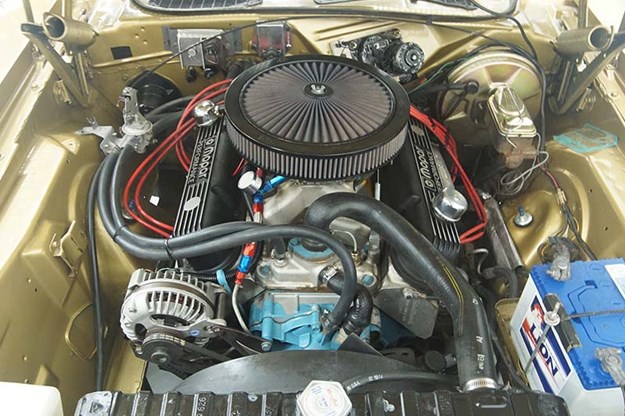 1972 saw the big block motors dropped from this range, leaving the 225 six plus the 318 and 340 VV8s. A 360 became available in 1974. Overheating is the big enemy of these engines so check for 'milky' oil due to water contamination, stains around hose connections and the water pump. Revamping the cooling system, including a new radiator, should cost less than $1500. Manual and automatic transmissions used in these cars have a great reputation for durability. Be wary if a manual baulks when shifted quickly or an auto shudders when downshifting.
Suspension & brakes
Mopar vehicles were for many years characterised by their torsion bar front suspension. The system is light and simple but as the bars age they can delaminate and mountings rust. Creaks when u-turning or cracking noises from the front end on bumpy surfaces are danger signals. For owners who want a car that handles there are now complete replacement front ends available which eliminate the torsion bars. They do cost several thousand dollars but are said to improve ride and lateral loadings, improve ground clearance and reduce weight. Disc brakes are pretty much a must-have in these cars and conversion kits are available for those that still have their original front drums.
Interior & electrical
Even though your Chrysler might be a serious investment, the interior is anything but luxurious. Vinyl seats, some with 'brushed nylon' inserts, were pretty basic and quickly sagged under the weight of occupants. Replacement seat vinyl and foam padding are being remanufactured, however suppliers recommend engaging a professional trimmer to undertake the fitting. Peeling plasti-wood trim, cracked dash plastics, door trims and armrests are also now available however adding the cost of replacing just the dash and console with reproduction parts from one supplier totalled US$1700. Basic electrics are available and affordable.
1972-1974 Plymouth Barracuda
Body: integrated body/chassis two-door coupe & convertible
Engine: 225 six or 318 or 340 V8
Power & torque: 180kW @ 4400rpm, 393Nm @ 3600rpm (340 4bbl)
Performance: 0-96km/h: 8.0 seconds, 0-400 metres 14.4 seconds (340 4-speed)
Transmission: 3 or 4-speed manual, 3-speed automatic
Suspension: Independent with torsion bars, control arms, wishbones, telescopic shock absorbers & anti-roll bar (f); live axle with semi-elliptic springs & telescopic shock absorbers (r)
Brakes: Drum or disc (f) drum (r) with power assistance
Tyres: F70-14 bias ply
From Unique Cars #443, Aug 2020
Unique Cars magazine Value Guides
Sell your car for free right here
Unique Cars magazine Value Guides
Sell your car for free right here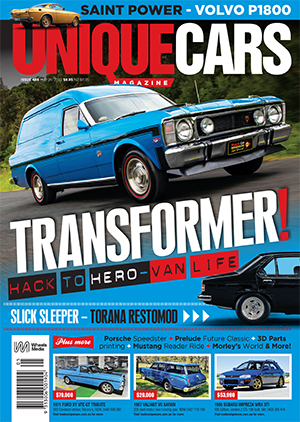 SUBSCRIBE TO UNIQUE CARS MAGAZINE
Get your monthly fix of news, reviews and stories on the greatest cars and minds in the automotive world.
Subscribe