1989-2002 Nissan 180-200SX/Silvia coupe - Buyers Guide
---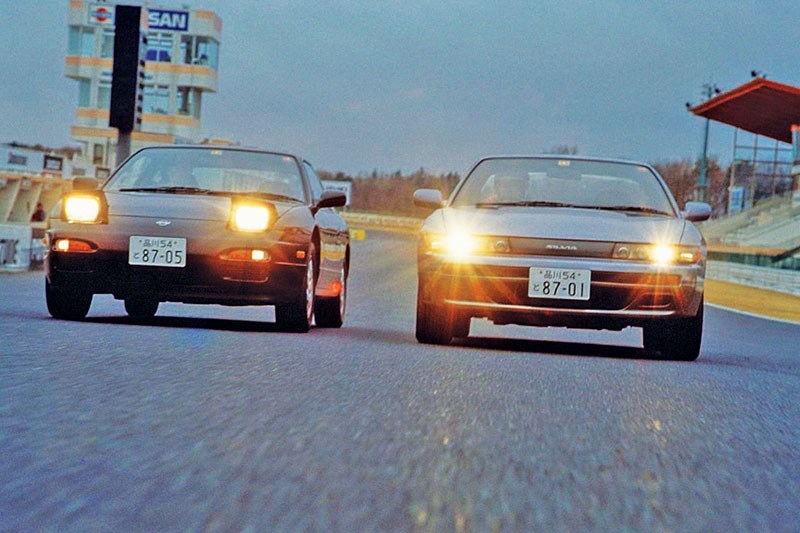 Asking prices for S14 and S15 versions soared during 2019 but 2020 events will likely make these prices unsustainable
Nissan 180-200SX/Silvia
If you delve back into Japanese automotive history you will discover that 'Silvia' was one of the nation's longest-serving name-plates. Production began in 1964 and the last car to be badged as a Silvia was made in 2002.
The cars we are considering here are S13-S15 models which date from 1989. Our overview puts low-volume 'grey' imports side-by-side with official Nissan Australia deliveries which were badged '200SX'. These S15-series coupes were the last Silvia-derived cars made by Nissan and available only to Australia, New Zealand and the Japanese domestic market.
S13 Silvias with 1.8-litre turbo and non-turbo engines and the turbo-only 180SX began populating import car-lots during the early 1990s. Most obvious difference between the Silvia and 180SX was the latter's hatchback body style but there were other identifiers as well.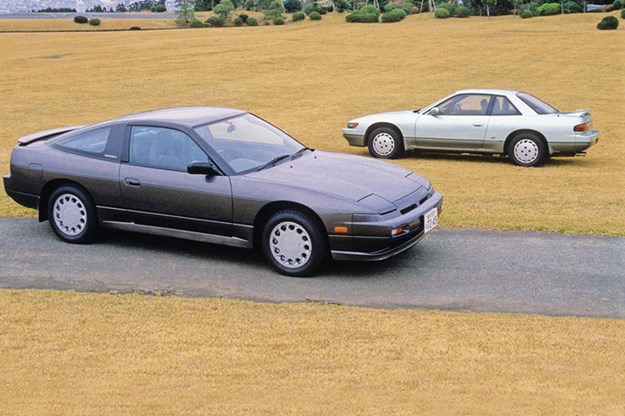 From 1991, S14 Silvias and derivatives began using the 2.0-litre SR20 engine with double overhead camshafts, fuel injection and optional turbocharger. This engine, as delivered locally in 200SX form, delivered 147kW of power at 6400rpm. However it is possible for an intercooled 2.0T running a bigger turbocharger and risky levels of boost to add 100kW to that figure.
| 2020 Market Review: Nissan 180SX/200SX/Silvia
Early Silvias were often four-speed automatics, with five-speed manual cars attracting a price premium. By the time the S15 arrived, three trim levels were available with six-speed manual transmission standard and four-speed automatic still common.
Automatic versions of the turbo-cars are quick enough to satisfy most tastes and have the advantage of faster down-shifts to increase revs and access maximum boost.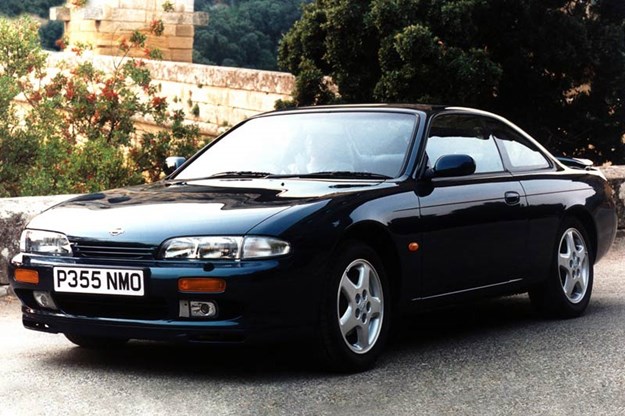 Spec S versions of the 200SX were sold new in Australia for $39,990, with automatic Spec Rs at a $45,990. To those was added a short-lived GT version that came with standard leather trim but it was available only for a few months during 2002.
S15s had a new helical limited slip differential replacing the S14's viscous LSD. It was quieter and said to deliver better grip in tricky conditions such as on ice or mud.
Specification levels in late-series 200SXs were impressive, with air-conditioning, ABS brakes, dual air-bags, a CD player and the usual power-operated gizmos all part of the basic specification. Spec R versions added a CD stacker, power sunroof, body-kit and rear spoiler.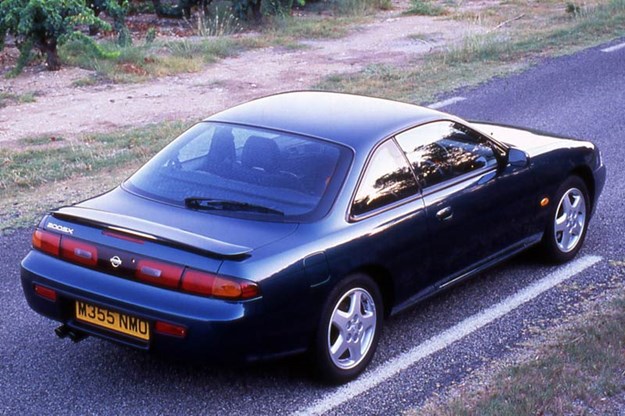 Asking prices for all S14 and S15 versions soared during the latter half of 2019 but events during 2020 will likely make these increases unsustainable. Buying an S15 of any kind in excellent condition will still cost $20-25,000 and hunting down the best-possible car is worthwhile. There is an international market for these cars which does recognise their significance as the final Silvia derivative and gains remain likely.
Value range: Nissan Silvia (Silvia S15 manual)
Fair: $6500
Good: $14,000
Excellent: $22,000
(Note: exceptional cars will demand more)
Buyer's checklist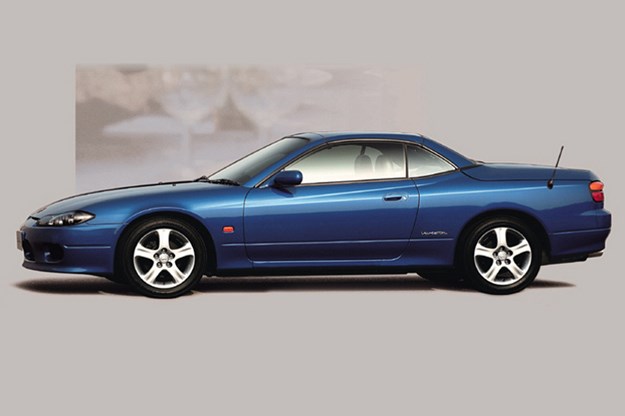 Body & chassis
Crash damage is always an issue with performance cars and these quick Nissans aren't immune. If the panels don't align properly, look for kinks or recent repainting to the chassis rails and signs that the suspension strut towers have been reshaped. Check the boot floor where rust can develop due to water slipping under a poorly-fitted seal. The doors are large and will drop with age and frequent use. Stone damaged headlamps and fog lights are costly to replace.
Paint on early cars will very likely be recent and perhaps not of marvellous quality. Look for deterioration of the clear-coat and poorly masked edges where the original colour shows through.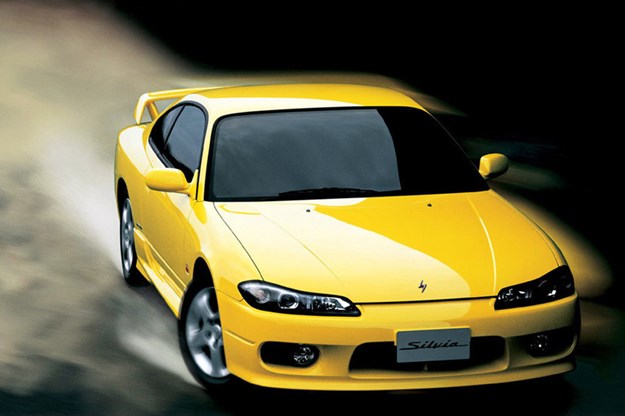 Engine & transmission
The engines in Silvia derivatives are durable and when properly serviced can exceed 200,000 kilometres without needing any internals replaced. Big boost turbos cars or where servicing has been neglected won't achieve the same longevity. Oil changes every 5000 kilometres or six months are recommended to prevent upper-engine sludge and turbo problems. Any hint of blue or white smoke is reason enough not ot buy. Upper engine clatter is often due to failure of the Variable Cam Timing actuator. Listen for drive-line clunks and buzzing being transmitted through the gear-lever. Clutch shudder in cars with huge boost and sticky tyres is common but uprated clutch components are freely available. Prolonged upshifts from the auto are more serious and may need a recondition or 'box swap to rectify.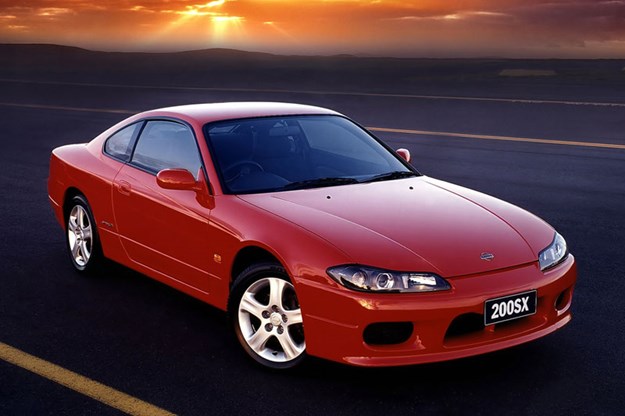 Suspension & brakes
Standard brakes were marginal but by now should have been replaced with thicker rotors and better pads. Uprated (Skyline) brake boosters are available at less than $200. Rear wheel camber needs to be correctly set to maximise cornering balance and delay tyre wear. Worn rear suspension bushes can cause mid-bend lurching. The front suspension is basic Nissan with front struts and coil springs and plenty of affordable upgrades available. If the car doesn't have a strut brace between the towers, consider fitting one for improved body rigidity and better handling. Steering rack repair kits cost less than $80 or a complete rack from overseas currently costs $600-700 plus freight.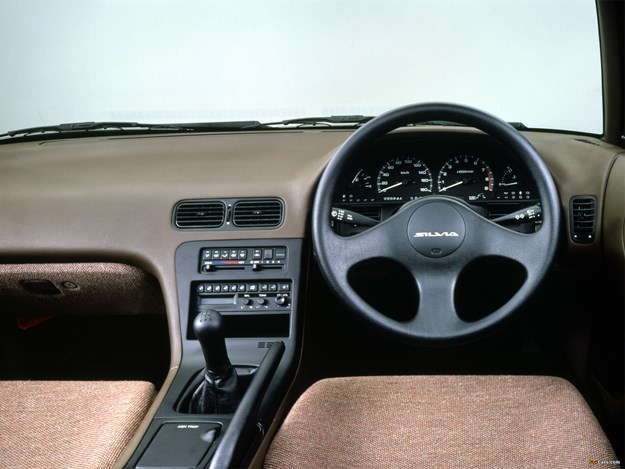 Interior & electrical
Seat bolsters wear and high-kilometre cars may need some retrimming. Ensure that the sunroof, (where fitted), operates smoothly and shows no signs of water entry through damaged seals. Similarly power windows and mirrors should move without making a noise or shuddering. New window hardware is pretty much impossible to find. Check air-conditioner efficiency to ensure output is cold and not just cool. Imported cars seem to suffer more from plastic deterioration than locally-sold 200SX versions but a lot of them are still 20 years old. Look for dash cracking, warped consoles and steering column controls that feel like they are ready to snap.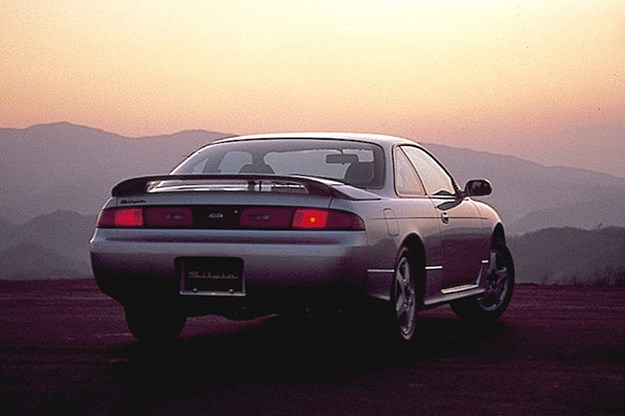 1989-2002 Nissan 180-200SX/Silvia coupe
NUMBER BUILT: N/A
BODY: all steel, integrated body/chassis two-door coupe
ENGINE: 1809cc or 1998cc in-line four cylinder with overhead camshafts, fuel injection and single turbocharger optional
POWER & TORQUE:
147kW @ 6400rpm, 265Nm
@ 4800rpm (S15)
PERFORMANCE: 0-100km/h – 7.0 seconds, 0-400 metres 14.1 seconds (S15 Type R manual)
TRANSMISSION: five or six-speed manual, four-speed automatic
SUSPENSION: Independent with struts, coil springs and anti-roll bar (f) Independent with multi-link location, coil springs,
telescopic shock absorbers and anti-roll bar (r)
BRAKES: Disc (f) disc (r), power assisted some with ABS
WHEELS & TYRES: 205/55/R16 radial (S15)
From Unique Cars #444, Sep 2020
Unique Cars magazine Value Guides
Sell your car for free right here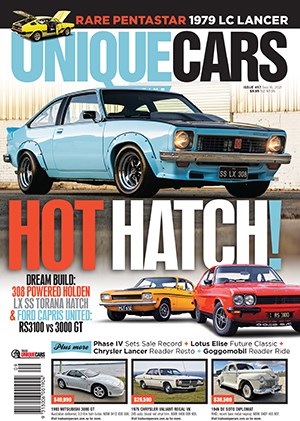 Subscribe to Unique Cars Magazine and save up to 42%
Australia's classic and muscle car bible. With stunning features, advice, market intelligence and hundreds of cars for sale.
Subscribe