1970-1971 Valiant VG Pacer - Buyer's Guide
---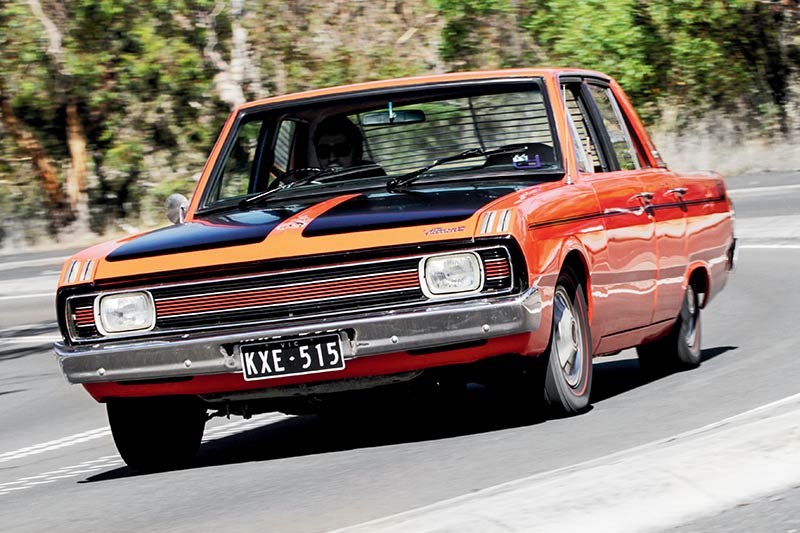 For a cut-price hottie cobbled up at short notice by Chrysler Australia, the Pacer was pretty damned impressive
Valiant VG Pacer
The early 1970s brought to the car market a new and demanding buyer. These were the 'Baby Boomers'  with money to spend and expectations to fulfil. Chrysler as the country's most conservative car maker didn't even see them coming and suffered a huge shock when Holden's Monaro became all things to all people (men mostly) barely aged 25 and with a quid in their sky-rocket.
Needing an answer and in a hurry, Chrysler came up with the 'youth market' Pacer. This was a basic Valiant sedan, keenly priced at $2795 with three-on-the-floor manual transmission, tall 'tombstone' seats and a loud exhaust. The VF version got them out of trouble for a while but the VG with its new 'Hemi Six' engine needed to rip sales away from Holden's Monaro and new Torana and maybe even co-opt a few GT Falcon buyers.
| Read next: Chrysler Valiant Pacer review
The basic engine was a 4.0-litre, 245 cubic inch 'six' with a two-barrel (2bbl) carburettor and 138kW. Chrysler's new engine was an outstanding piece of equipment and on its own sufficient reason to buy a Pacer. Although it didn't have actual 'hemispherical' combustion chambers the new engine was, when fitted with triple-carburettor in E38 and E49 Chargers, capable of producing prodigious power.
The VG was also the only Pacer ever made available as a the two-door Hardtop  and while concerns about rigidity saw performance-oriented buyers stick with the sedan, the Hardtop appealed to others who fancied something stylish and a bit different.
| Read next: 1970 Chrysler Valiant VG Pacer Hardtop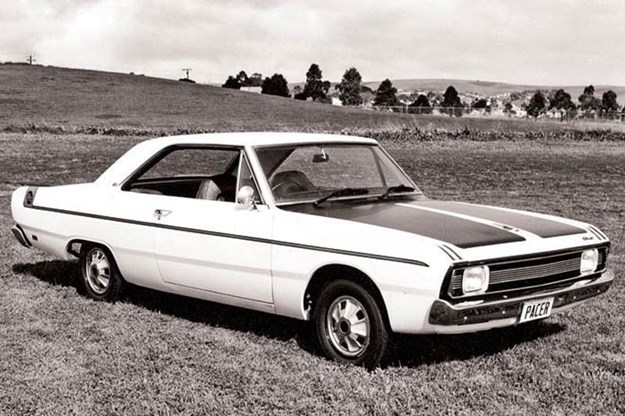 In two-door form the  Pacer cost $300 more than an equivalent 2bbl sedan but was identical in specification and trim. Colours with clever names like Little Hood Riding Red, Bondi Bleach White and (for whale enthusiasts) Thar She Blue provided a bit of fun for buyers and sales desk-jockeys when filling in the order form.
Inside the VF's  distinctive seats had been swapped for more conventional buckets and the ventilation system improved. The dash was redesigned to accommodate an inbuilt tachometer and there were extra safety features including a matt-black 'anti-glare' bonnet.
Kelsey-Hayes front disc brakes were standard and so too were radial-ply tyres. The three-speed all-synchromesh transmission with the nifty floor shift remained standard.
| Reader Resto: Chrysler Valiant VG Pacer
A tall final drive gave manual cars a top speed of 182km/h and helped with fuel economy. At the 1970 Bathurst 500 event where Pacers with two and four-barrel carburettors were entered, the more economical 2bbl cars saved on pit stops and finished a lap ahead of the thirsty 4bbl.
We don't have details of how many VG Pacers were sold or the split between sedans and coupes, however the numbers of each version that survive seem similar.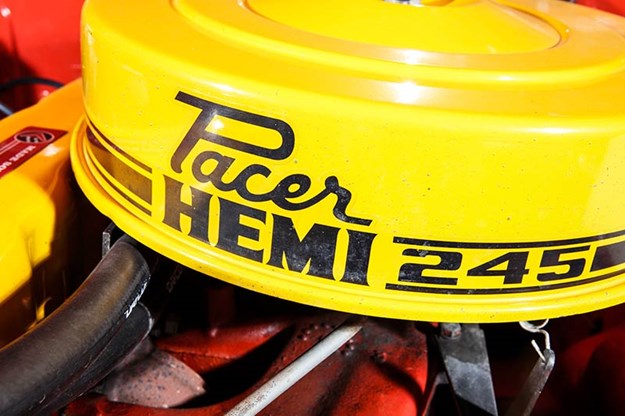 Looking back at the 2011 Muscle Car Guide we found six VG sedans and the same number of Hardtops, all priced at $27,500-31,000. By 2019 the quantities of available cars had pretty much halved and the money being sought for sedans was above $40,000. Averages for Hardtops remained close to $30,000 for quality cars; that is an unrealistically low figure.
Pacers built for competition with an 'E34' option code hardly ever appear in the open market and can sell at twice the price of a basic sedan.
VALUE RANGE: PACER (2bbl Sedan)
Fair: $15,000
Good: $28,000
Excellent: $40,000
(Note: exceptional cars will demand more)
BUYER'S CHECKLIST
Body & chassis
Rust can affect structural areas of these cars and cause the front to literally break off in a heavy impact. From underneath check for rust or cracks around the sub-frame mounting points, steering box and inner mudguards. Hardtop doors may not shut without being lifted and need new hinges. These are available ex-USA (Dodge part) at around $200 each. With the cost of quality chroming now extreme it came as no surprise to find reconditioned front and rear bumpers advertised at $1000 each. Used hubcaps however were only $50. Second-hand bars and other chrome can usually be found at swap meets and via Chrysler clubs.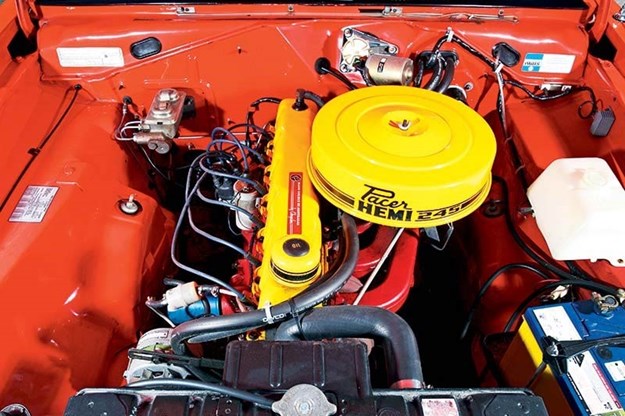 Engine & transmission
The Hemi Six used by VG Pacers ranks among the most durable power units ever sold in this country. Provided they haven't been overheated to the point where rings crack and the cylinder head warps, 300,000 kilometres can be expected between rebuilds. Replacement cylinder heads are still available at $1200-1600, with standard pistons and rings $500 a set. They do leak oil from around the head and timing cover but unless the car is concours and priced accordingly a squirt of degreaser and wipe down every few weeks is a cheap fix. The manual transmission and standard diff are very tough and easily reconditioned. Be wary of sloppy gearshifts that can't find second slot and driveshaft vibrations.
Suspension & brakes
People said it couldn't be done but it was still possible for the Pacer with its problematic torsion bar front-end to be a successful competition car.
Steering can feel vague but reconditioned steering boxes or complete rack and pinion conversions are available. $250 spent on front-end bushings can reduce wandering under brakes and road shocks being fed through the column. Check that  rear leaf springs haven't sagged or developed cracks, especially near the shackles. Brakes that lose pedal under sustained pressure or quickly run out of boost will need money spent.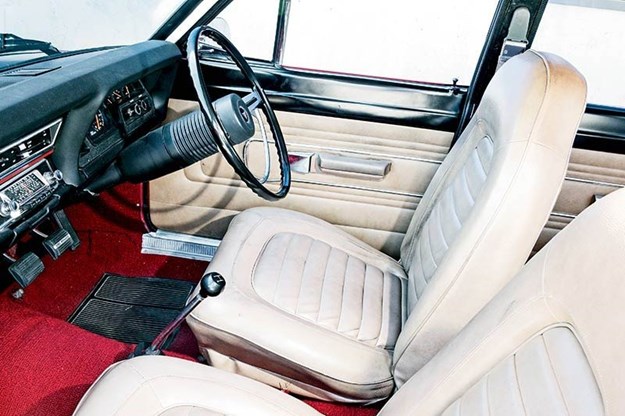 Interior & electrics
VG Pacers have lots of interior parts in common with mainstream Valiants, meaning a shabby cabin shouldn't be too difficult to revamp. Plastic instrument covers crack and distort due to heat. Fuel and temperature gauges may not work at all due to sensor problems. Seat frames can crack and twist so check if possible that they haven't been poorly welded and split again. New door trims are available and window winders that require excessive effort can be freed at the same time the door cards are being replaced.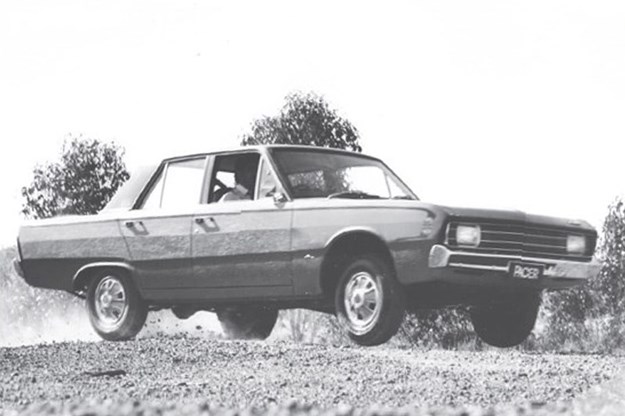 1970-1971 Chrysler Valiant VG Pacer specs
NUMBER MADE: 46,374 (all VG)
BODY STYLES: Steel integrated body/chassis four-door sedan or two-door hardtop
ENGINE: 4014cc in-line six cylinder with overhead valves & single downdraft carburettor POWER & TORQUE: 138kW @ 4600rpm, 325Nm @ 2000rpm (2bbl)
PERFORMANCE: 0-96km/h 8.8 seconds, 0-400 metres 16.7 seconds
TRANSMISSION: Three-speed manual, three-speed automatic
SUSPENSION: Independent with torsion bars, telescopic shock absorbers & anti-roll bar (f) Live axle with semi-elliptic springs and telescopic shock absorbers (r)
BRAKES: Disc (f) drum (r) power assisted
TYRES: 185H14 radial
Unique Cars magazine Value Guides
Sell your car for free right here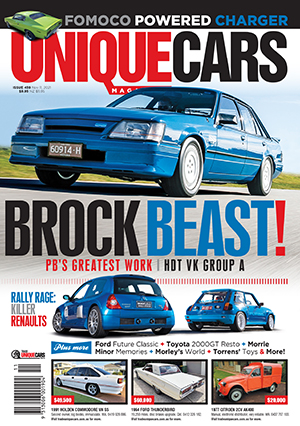 Subscribe to Unique Cars magazine for 12 months and save!
Australia's classic and muscle car bible. With stunning features, advice, market intelligence and hundreds of cars for sale.
Subscribe