1970-1974 Datsun 240Z - Buyer's Guide
---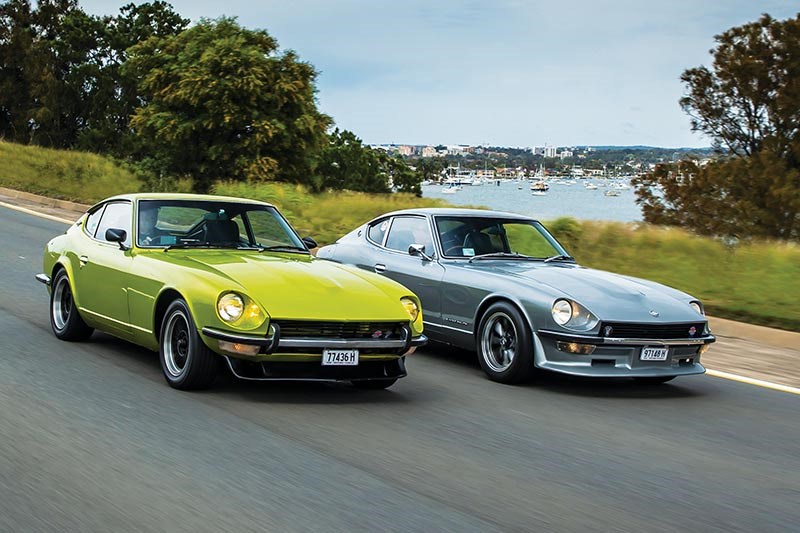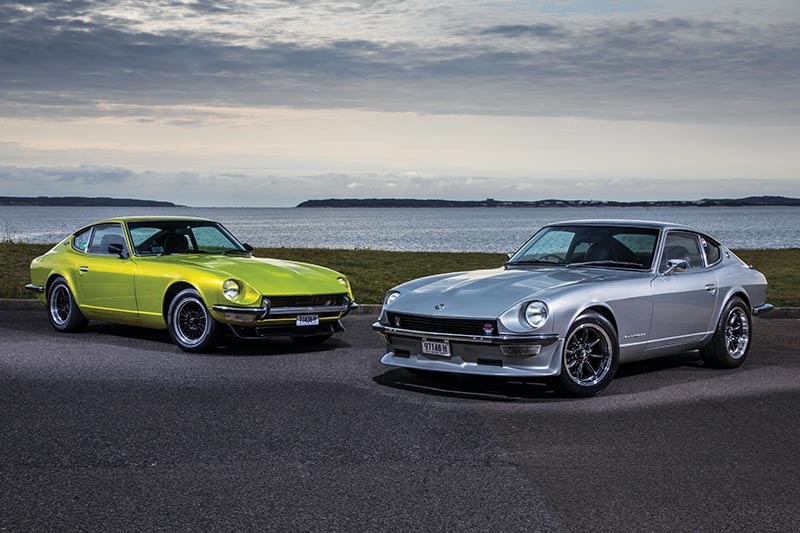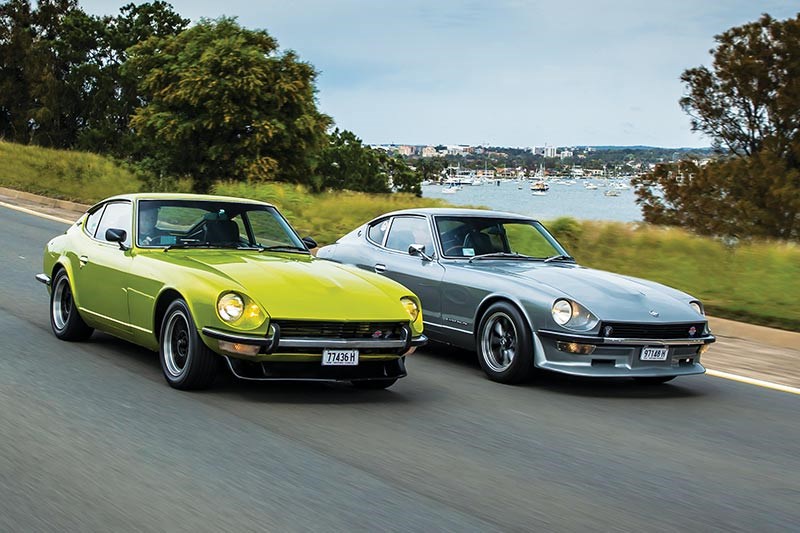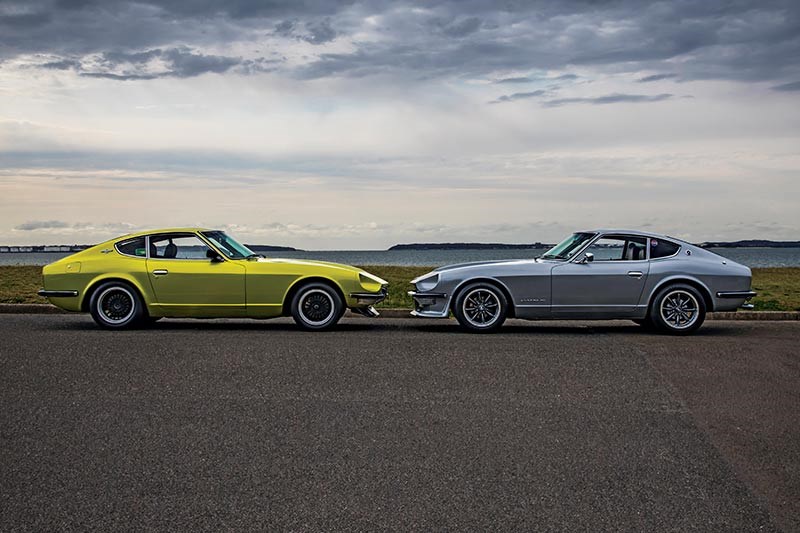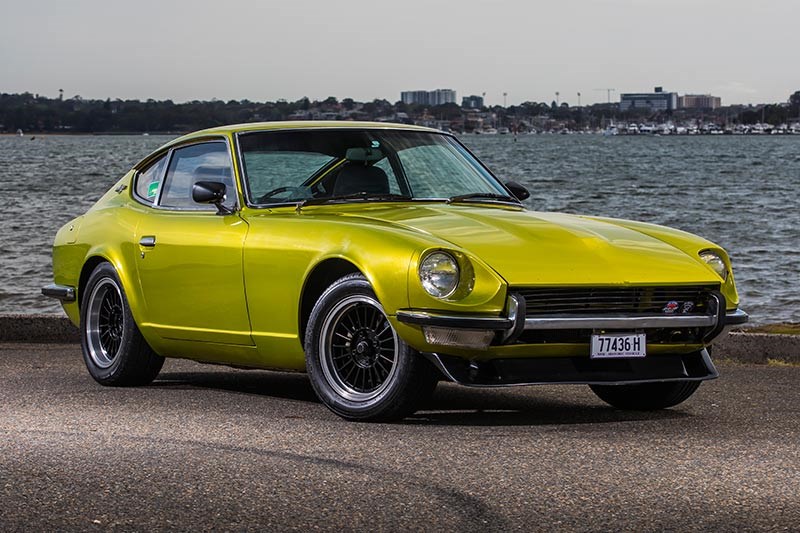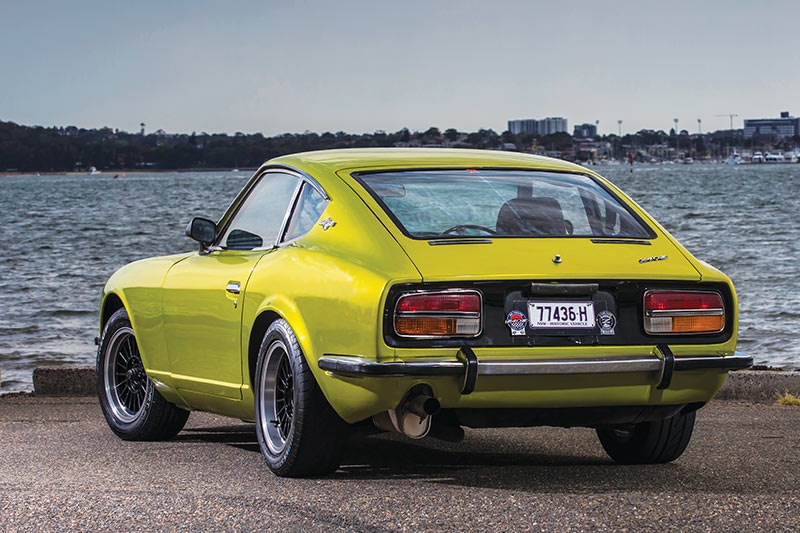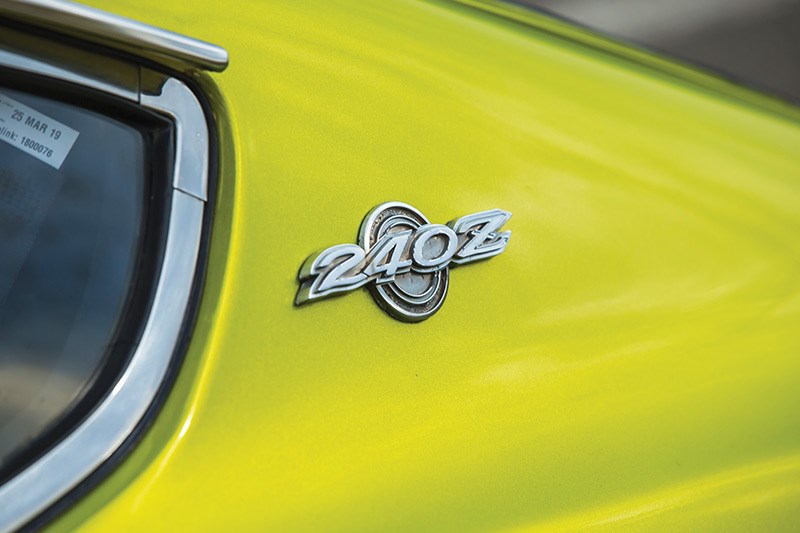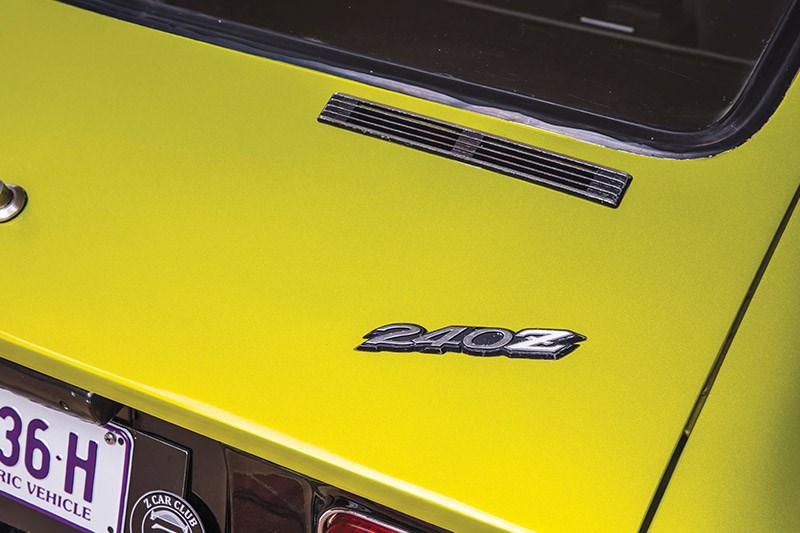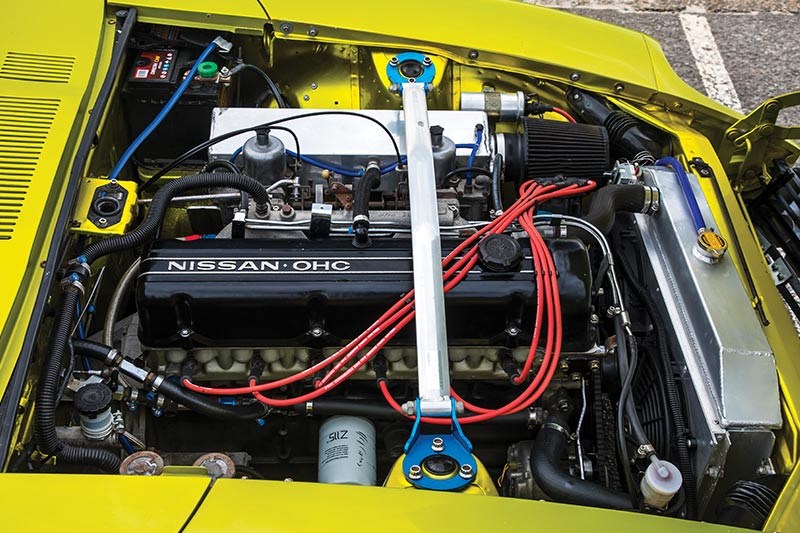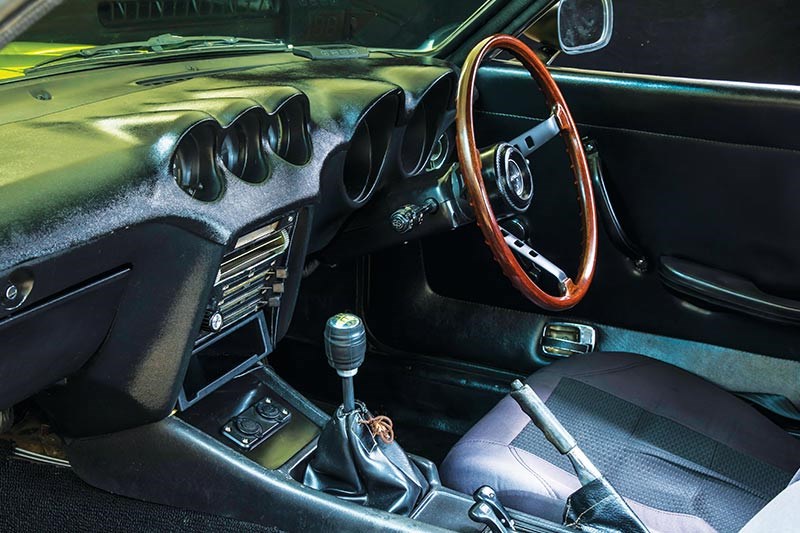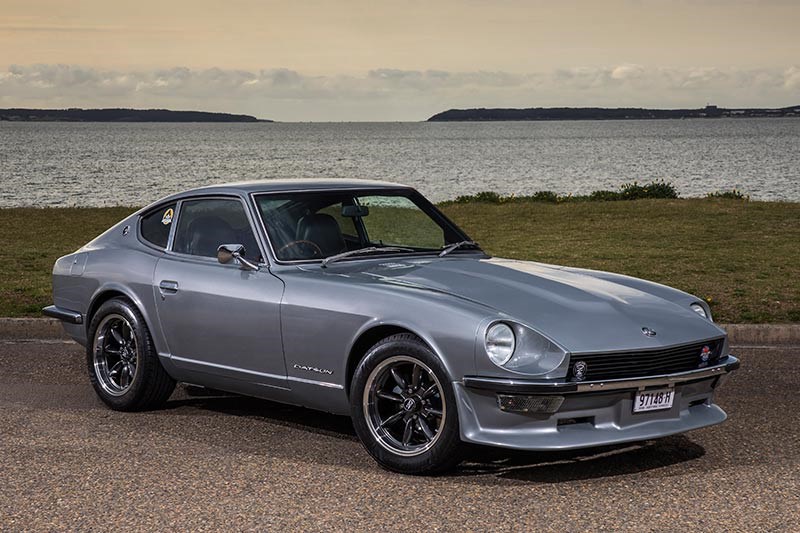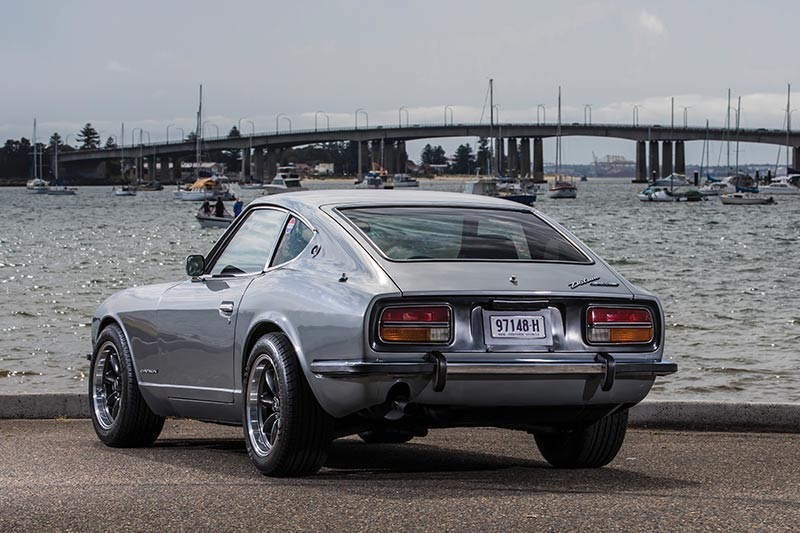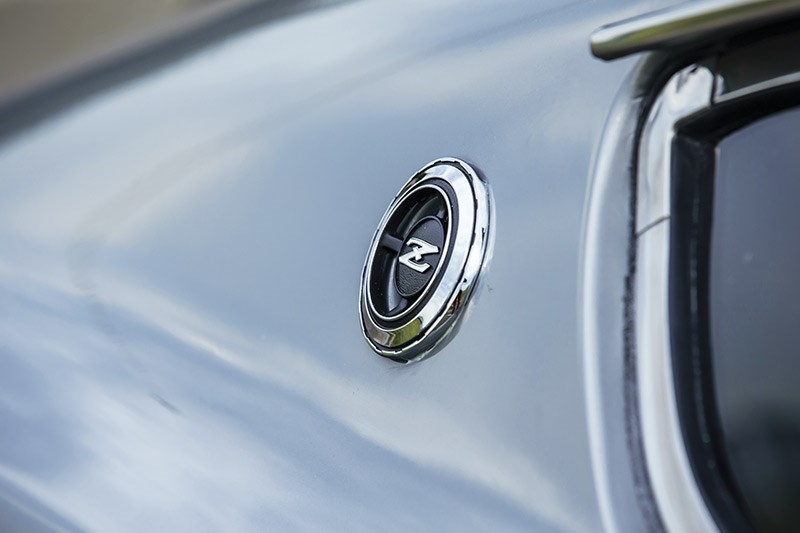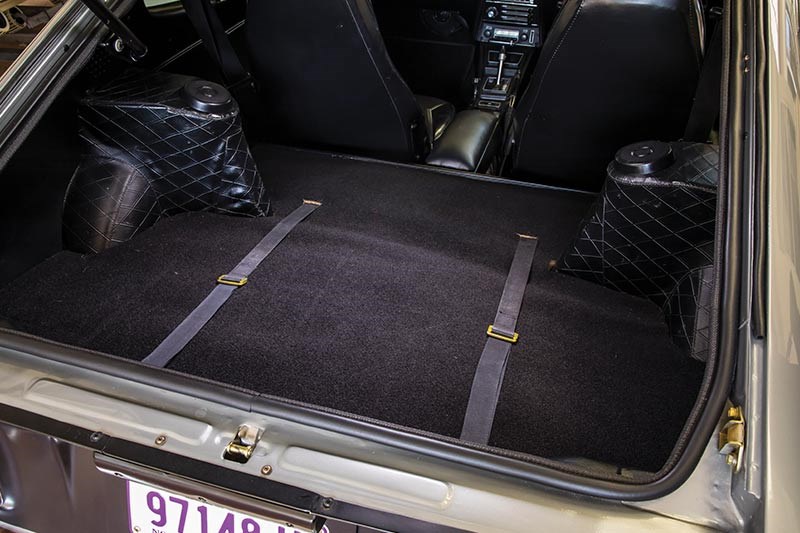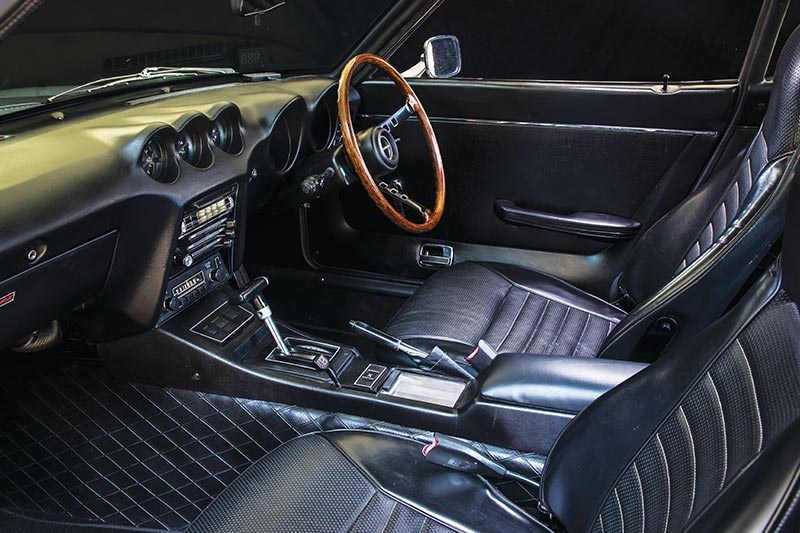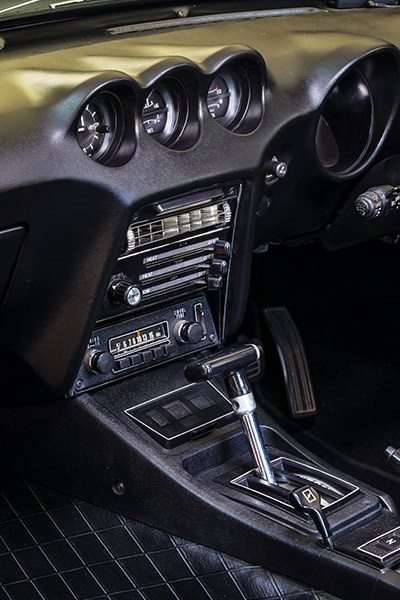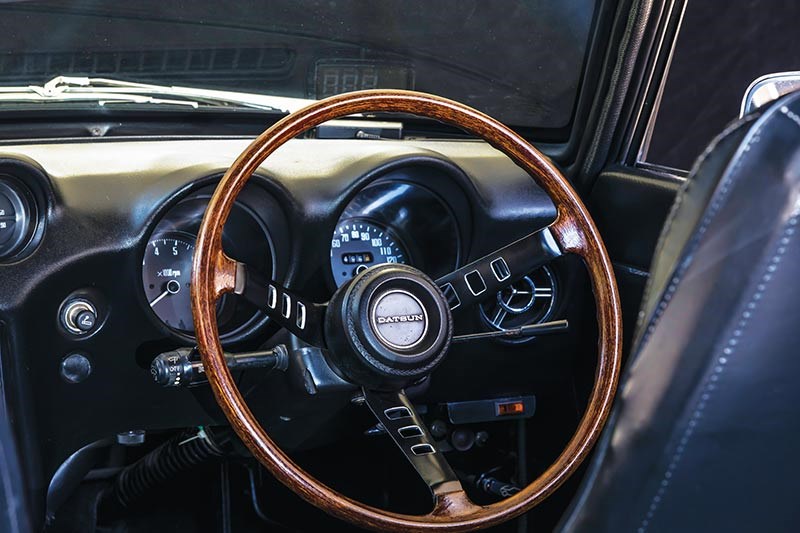 Is this the most elegant coupe ever to come out of Japan? We reckon it is, and it's just turned 50
Datsun 240Z
Turn your mind back to the 1960s and imagine being handed the task of designing a sports car to outshine Jaguar's evocative E-Type. At the time, the Jag was the standard against which rival sports models were being judged and the cream of Europe's car makers seemed less than eager to take up the challenge. Not so Nissan which, with a little help from one of Europe's best-known stylists, developed a shape that echoed the E-Type concept with a design that made it affordable, rugged and practical.
The 240Z originated in 1964 as an open-top concept car conceived by German design guru Albrecht Goertz. It was shelved until 1966 when Nissan's own design studio revived the project – renamed S30 – as a long-nosed coupe with two seats, independent suspension and access to its luggage space via an E-Type-style hatch.
| Read next: Zedfest 2019 gallery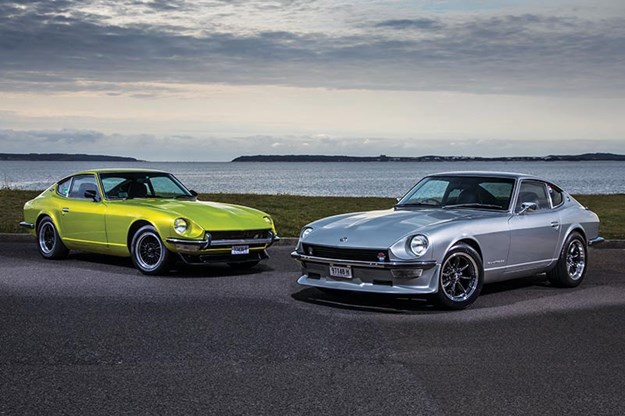 They may be half a century old, but the styling has aged very well
Containing costs meant sticking with drum brakes at the back rather than discs and sharing mechanical components with existing models. An enlarged version of the L20 six-cylinder (as used in the Prince GT) was a logical choice for the Z which with its enlarged bore and stroke plus twin SU-style carburettors would produce 151bhp (113kW).
Also standard was an aluminium cylinder head and single overhead camshaft. Tuning for competition involved various ploys including boosting capacity to 2.8 litres, wilder camshafts, extractors feeding 'drain-pipe' exhausts and triple carburettors of the Weber variety.
| Read next: 50 years of Z - a timeline of Nissan's breakout sportscar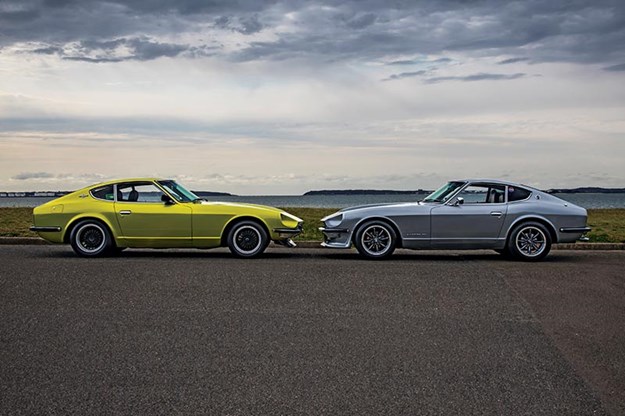 North America was correctly seen as the Z's biggest market and it was rushed into US showrooms during 1969. In deference to the work done by Nissan's open-top Fairlady in establishing the Datsun brand, that name was retained by US versions of the new coupe.
In Australia, where it would always be known as the 240Z, we saw our first cars late in 1970. Local Zs initially came only as a five-speed manual, followed in mid-1971 by a smattering of three-speed automatics. A $4500 introductory price ensured the new Datsun cost less than a GTV Alfa Romeo or Triumph TR6, however it was still considerably more expensive than an XU-1 Torana or Chrysler's new E38 Charger.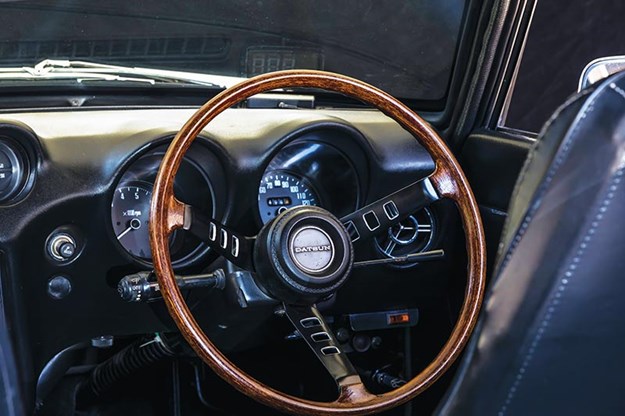 In the USA where the Z took on Porsches and TR6 Triumphs to win its category in Sports Car Club of America events, sales during 1971-73 averaged 43,000 cars annually. In our much smaller market with minimal on-track exposure, the 2.4-litre Z still managed to attract around 2400 buyers during the same period. 
| 2019 Market Review: Datsun sports 1964-83
Rallying was a different case and definitely the Z's forte. During  the early 1970s it won the tough East African Safari on two occasions and took out a string of European events. In Australia, Ross Dunkerton used Zs to win the national Rally Championship three times between 1974 and 1976.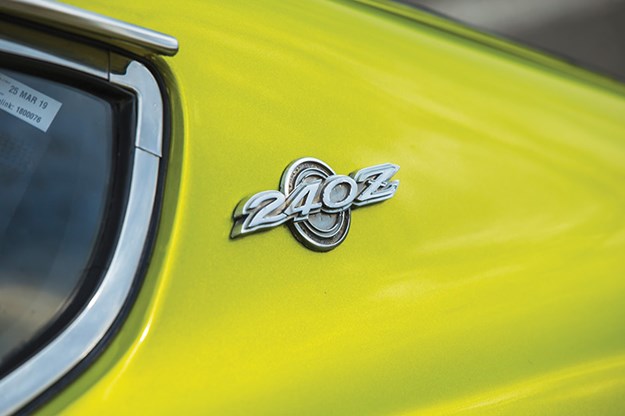 A 2.6-litre version of the Z was launched locally in mid-1974, with a minor power increase and optional 2+2 seating. Improvements included lower gearing to improve acceleration, wider, better-quality tyres and revamped seats. Ventilation had been upgraded in 1973, but Zs still suffered a hot cabin on summer's days and air-conditioning was a welcome 260Z option.
| Read next: Nissan's iconic 'Z' cars
Longer, wider and more powerful 280 and 300ZX models would follow, including some with monstrous twin-turbo V6 engines. However it is the 240Z's purity and genuine sports car attributes that have seen demand and its values surge during recent years.
BRAD TWYMAN'S SILVER 1973 240Z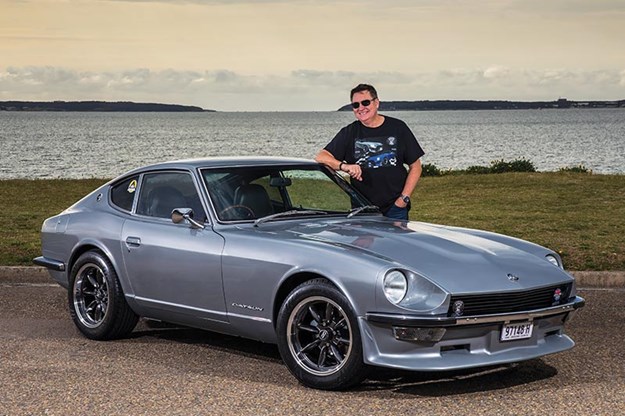 "I started buying them (Zeds) in 1984, and had a bit of a passion for them. I started playing around with the first car. It had a 350 Chev V8 in it, Turbo 400 transmission and nine-inch rear end and it won a national street machine title. I was showing that car for many years and it was in many magazines.
In 1989 I was moving on, buying a house, family commitments, that sort of thing, and sold the car. About four years ago I decided to buy another Zed and do it up. I bought a 260Z coupe and did that one up.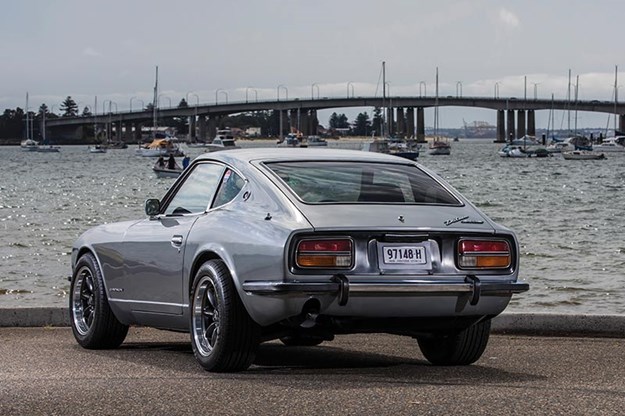 Brad's 1973 car is a trophy-winner
After joining the club he became even more involved and decided he really wanted a 240. He started looking about 18 months ago and found this one in the back of a wood-cutter factory. "It was a bit of a mess, with the usual rust that 240 Zeds have. The interior was still original, including the radio. I was the second owner and did a restoration.
"I've brought it back as close to original as I can. It has matching numbers, and period wheels rather than the originals. It also has a clip-on spoiler." It won top 240 at the 50-year show in Sydney recently, along with a clutch of other trophies.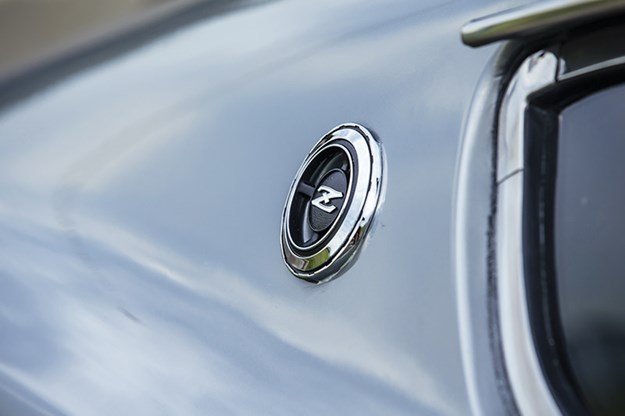 As for his first modified car, these days it would be worth a whole lot more in original trim. "I probably wouldn't have done what I did years ago if I could have predicted the future – but who can do that?"
JOHN WAKELING'S GREEN 1970 240Z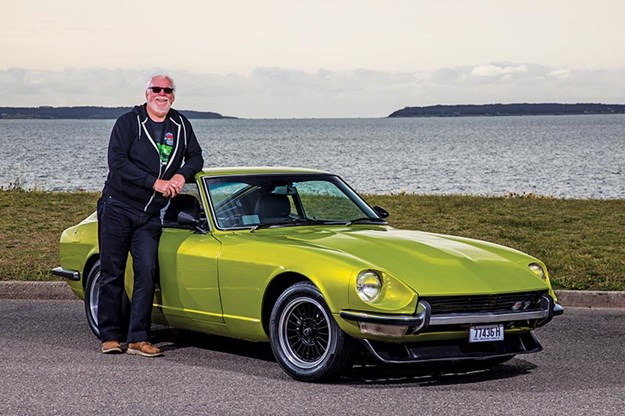 "This is number 259 of just 319 sold in Australia that year. It's quite bizarre, I think there were only around 2500 240Zs sold in Australia in three years. Most of them were sold in the USA.
"I've always been interested in motorbikes, cars, all of that, and have a long history with Austin Healey. I had company cars for a long time and the first car I ever bought was an Austin Healey 3000.
"My story with Zeds goes back to 2008. We drove through Forbes and I saw this 240Z – I'd been looking for one for a while – just sitting in a storage yard. The owner said, 'Lots of people have asked me about the car, you're number 2500, what would you do with it?'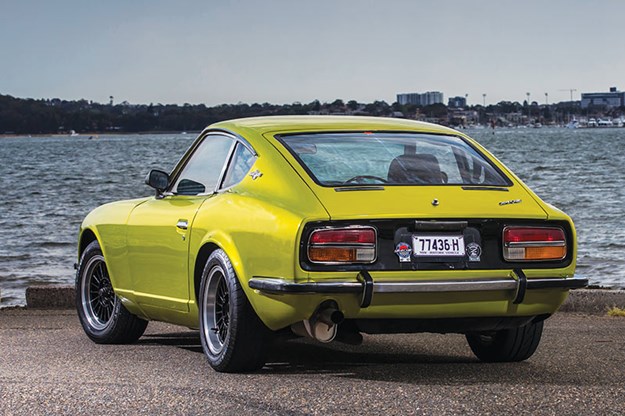 "I told her I wanted to restore it and she asked how much I'd offer. I told her and she promised to call back one day. About six weeks later she rang. "She wanted cash – there was no way the money was to be put in a bank account – and we picked up the keys from a local service station, where they'd been hanging on a hook for five years.
"It sort of went on from there and now I have five Zeds – they breed!
"The green car was bought as a ready-to-go proposition that we could just jump in and go to club events. All I've had to do is put tyres on it."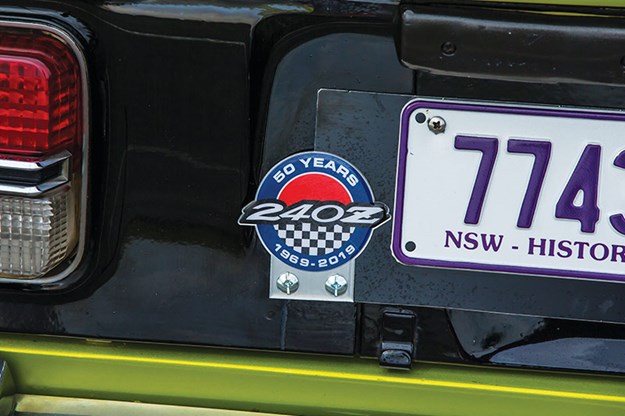 This and another Zed in his fleet were bought through the club, which John sees as a major benefit of being in the group – you hear about good cars that never hit the open market. He's right. You can find them at Zcarclub.com.au
DATSUN 240Z BUYING:
ANYONE WHO bought a Z in the late 1990s and held on will by now be looking at a 400-600 per cent return on their very modest investment.
Outstanding Zs being sold 20 years ago would rarely better $10,000. Even those built to high standards for competition use didn't make a lot more. Then the international market began to move and values climbed in unison with world-wide demand.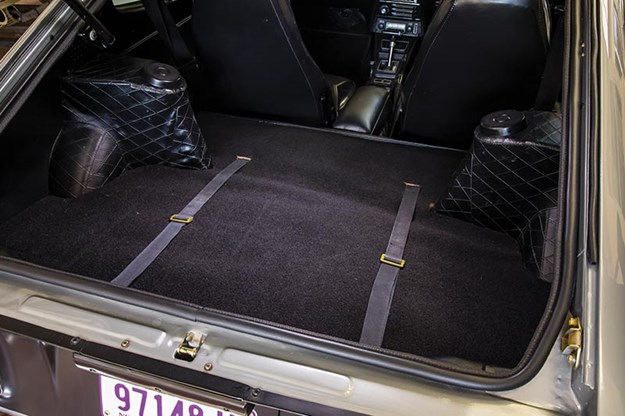 Of the 240Zs sold new in Australia, probably 80 per cent are gone. However, some of the spare slots are being filled by Fairlady Z imports from Japan or the USA. Prices for excellent local cars have reached over $60,000, with the 260Z in two and four-seat form lagging 30-50 per cent behind.
Worn, rusty and incomplete cars being discovered today are far more likely to survive and be restored than might have been the case 20 years ago. Rebuilding one from a shell will help ensure corners aren't cut, however the cost can easily run to three times the price of an outstanding car with all work already done and documented.
VALUE RANGE: DATSUN 240Z
FAIR: $15,000
GOOD: $30,000
EXCELLENT: $50,000+
(Note: exceptional cars will demand more)
BUYER'S CHECKLIST
Body & chassis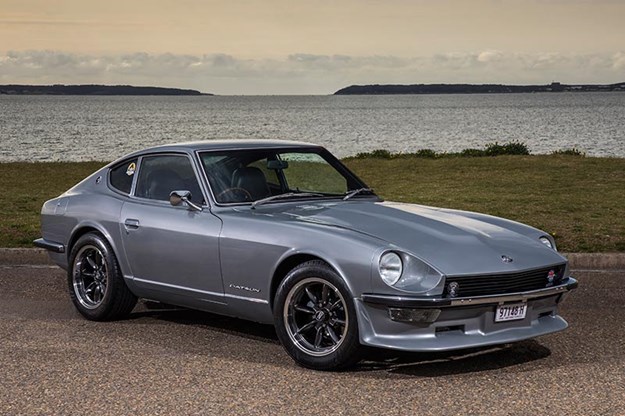 Cars that were 'restored' some time ago when values didn't justify comprehensive rust removal can be harbouring a range of nasties. If the doors droop and are hard to close the problem might be worn hinge pins. It could also be that the mounting points have weakened due to rust.  Feel inside the wheel-arches and window surrounds for bubbling, look above and below floor-pans for rust and be wary of a hatch that is difficult to close or is letting in water and exhaust fumes. Door skins and rust repair sections are available but rusted door apertures, firewall, floor-pans and the turret must be remade at significant expense. Body rubber kits for two-door cars cost around $1000. Reproduction bumpers are available at around $500 each, but inspect before buying to ensure acceptable quality.
Engine & transmission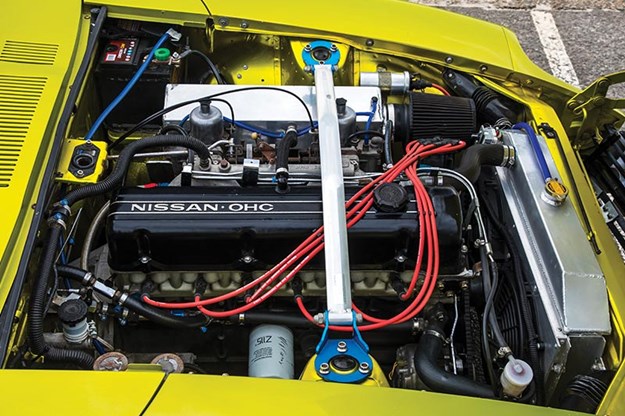 The straight six offered solid performance in stock trim and was near enough to bulletproof
Six-cylinder Nissan engines are simple and durable. Listen for valve train rattle (not too serious) or low-frequency bearing rumbles which indicate an impending rebuild. Some engines will have been modified and developing significantly more power than standard. Triple-carburettor cars can present tuning issues and those with turbochargers will need specific maintenance and uprated cooling. Underbonnet accessories can mostly be replaced or repaired, however items like the genuine Hitachi carburettors and the electronic ignition are difficult to locate. Exchange, warranted five-speed gearboxes are available for under $1000.
Suspension & brakes
Z Cars suffered some steering vagueness, however more than 30mm of slop at the top of the wheel, binding or cracking noises when turning are not normal. Shortened springs, stiffer bushings and mismatched shock absorbers make cars suitable for specific uses but if you want something that's a good all-rounder avoid those with more extreme set-ups. If the ride is harsh on relatively smooth roads it could be perfect for 'track' days, less so if you do some rural running. The front disc/rear drum brakes were marginal even in 1970 and some owners added discs to the rear.
Interior & electrics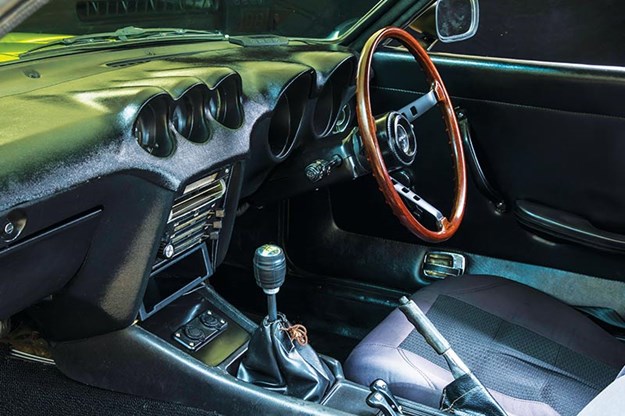 That was a pretty exotic interior back in the seventies. Finding one complete with a working factory radio is not easy
Z dash-tops may come with moulded mats that conceal cavernous cracks. If you're happy to leave them that way then replacing the cover costs around $300, however a complete second-hand RHD dash in decent order will cost up to $1500. Reproduction door trims are available but expensive, so too are window runners and other door internals. Reconditioned 240Z trafficator and light /wiper switches cost around A$300 from the USA and new seat coverings sell locally for around $500 per side.
1970-1974 Datsun 240Z specs
Number built: 164,616
Body: steel integrated body/chassis two-door coupe
Engine: 2398cc in-line six-cylinder with overhead camshaft and twin side-draft carburettors
Power & torque: 113kW @ 5600rpm, 198Nm @ 4400rpm
Performance: 0-96km/h: 9.1 seconds, 0-400 metres  16.6 seconds
Transmission: 5-speed manual, 3-speed automatic
Suspension: Independent with struts, coil springs, locating links & anti-roll bar (f); Independent with coil springs, struts & trailing arms (r)
Brakes: disc (f) drum (r) with power assistance
Tyres: 175 x 14 radial
First published in Unique Cars 433, Nov 2019 
Unique Cars magazine Value Guides
Sell your car for free right here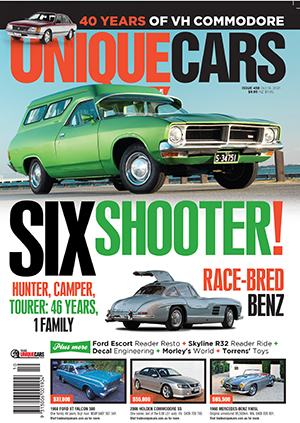 Subscribe to Unique Cars Magazine and save up to 42%
Australia's classic and muscle car bible. With stunning features, advice, market intelligence and hundreds of cars for sale.
Subscribe