Chrysler Valiant CL-CM - Buyer's Guide
---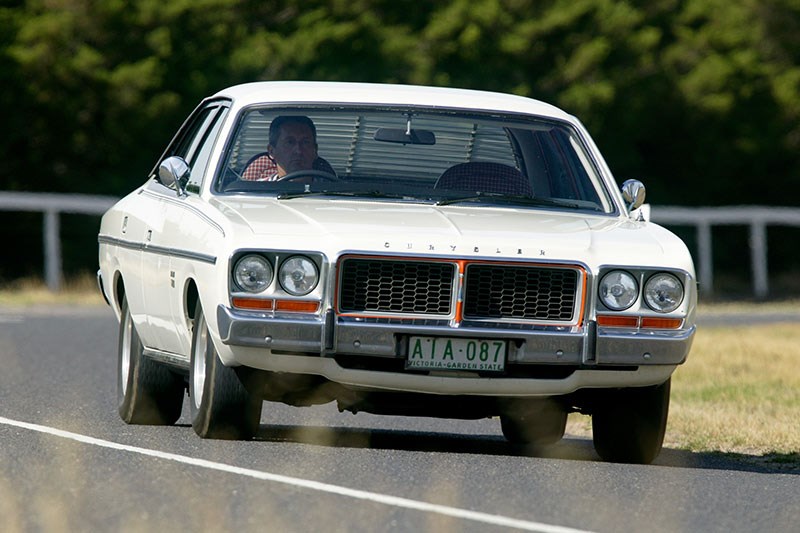 These Valiants were competent big family cars for the big country that satisfied their rusted-on fans until the bitter end
Looking back at 1976, the VK model Valiant was still doing OK in the fleet-car market and attracting families with its megalithic station wagon. To freshen the experience for committed Valiant owners and maybe attract a few new ones without spending much, Chrysler gifted its CL range a distinctive new grille, some very minor sheet metal changes, bigger tail-lights and a modernised interior. All Valiants now came with four headlamps and radial-ply tyres were standard.
Basic cars were available with high or low-compression versions of the 4.0-litre, 'hemi' six, with 4.3 litres optional but standard in the Regal. The long-serving 5.2-litre V8 managed to survive as default engine for the Regal SE and was optional in other versions. Costing almost 40 per cent more than a standard Regal, the SE included air-conditioning, power windows and steering plus a range of comfort and attention-seeking embellishments.
| Buyer's Guide: Chrysler Valiant VK 1975-76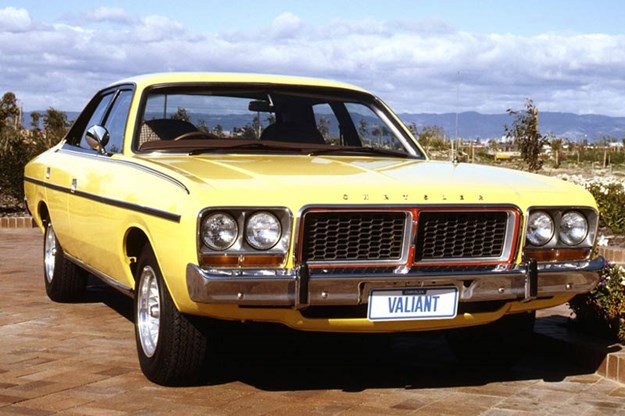 Mid-way through the CL's model run, Chrysler followed Holden and added a 'Handling Package' to all vehicles in the Valiant range. Heavier springs, revised damper rates and alterations to camber and castor settings delivered significant improvements and helped Chrysler keep pace with Holden's HZ with its 'Radial Tuned Suspension.'
Chrysler also adopted via its US parent 'Electronic Lean Burn (ELB) technology which altered spark advance in accordance with a range of variables and improved economy by up to 20 percent.
Further rationalisation accompanied the 1978 arrival of the CM range. These were to be Australia's last-ever Valiants and survived until 1981 when their spots on Chrysler's production line were given over to assembly of the top-selling Sigma.
| Read next: Chrysler Valiant Charger VJ review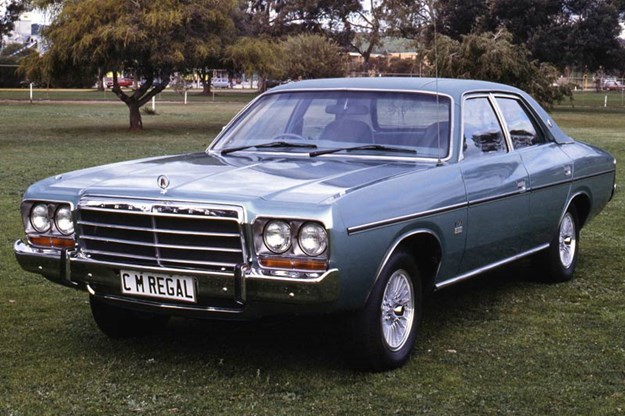 With the arrival of the CM came news that the Valiant van and utility were gone. Lovers of uniquely Aussie design were sad as well, because slow sales of CL versions ensured there would be no more Chargers.  Instead Chrysler announced a 'sporty' GLX addition to the four-door range with the 4.3-litre '265' engine and alloy wheels. Most were automatic, with four-speed manual transmission available but rarely-specified.
Combined CL and CM Valiant sales reached almost 50,000 and even though the CM sold in smaller numbers they are easier to find in the current market.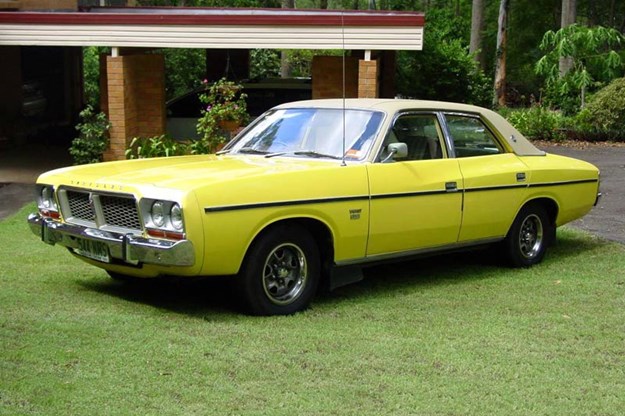 Well-kept examples of the basic Valiant can be found at $10-12,000 but Regals in excellent order can cost more than $20,000. The opulent SE and scarce Le Baron are worth 25-40 per cent more than a basic six-cylinder Regal.
VALUE RANGE VALIANT (CM Regal 4.3)
FAIR: $4000
GOOD: $15,000
EXCELLENT: $22,000
(Note: exceptional cars will demand more)
BUYER'S CHECKLIST
BODY & CHASSIS
Rust in places quite inaccessible has seen the end of many Valiants. Most serious from a safety standpoint is rot around the sub-frame and steering box mounting points. With the car on a hoist also inspect the rear spring attachment points, floors and inner sills. Regals with vinyl roof covering can be rusting under the plastic; bubbling or staining around the seams are danger signs. Some rust repair panels are available but good chrome seems difficult to find and even second-hand parts are getting expensive. Reconditioned door hinges at $130 a set help doors to close without being slammed.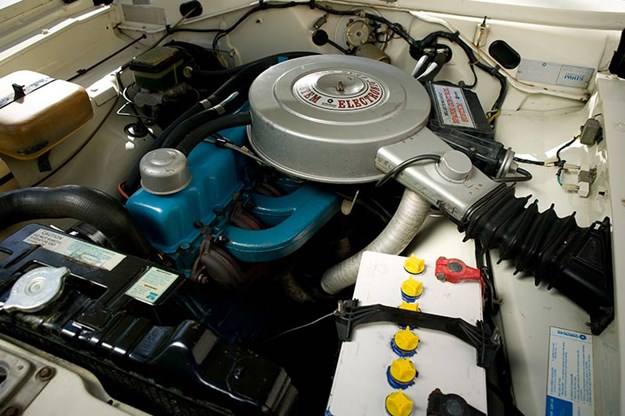 ENGINE & TRANSMISSION
ELB cars will often have their electronic system dumped in favour of an after-market carburettor and distributor. An original car that is hard to start and performs poorly may be suffering ELB gremlins. Oil leaks are common and usually not a major issue. Rebuilt six or eight cylinder engines cost $2500-4500 and there are usable second-hand 4.0-litre motors available for a lot less. New radiators can cost over $600 but unless there is a leak or visible damage, overheating can often be overcome with a flush and new radiator cap.
SUSPENSION & BRAKES
Virtually everything needed to return a Valiant's suspension to better than new condition is available from after-market suppliers. However, reconditioning and replacing parts that may not have been touched in over 30 years isn't cheap. Kits of new bushes, ball joints and idler arms cost over $400 and a set of reconditioned rear springs $500. Brake rotors that are heavily scored or cause the brake pedal to pulse when lightly applied need replacement. Reconditioned brake boosters are available at around $350.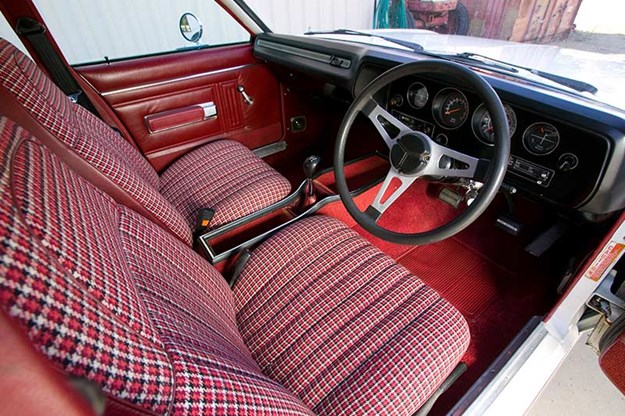 INTERIOR & ELECTRICS
The cloth trim in Regals and the GLX will by now have exceeded its effective life-span and retrimming is difficult due to unavailability of original material. Sometimes it is possible to see an entire interior in decent condition become available and we have seen complete dashboards with instruments for just $150. Seat runners jam and the seat frame in cars with a bench can twist. Make sure the seats move easily and lock in place. Air-conditioned vehicles should by now have CFC-free refrigerant but may be suffering age-related problems. Listen for noises from the compressor when the a/c is activated and make sure the air delivered to the cabin is truly cold.
1976-1981 Chrysler Valiant CL-CM specs
NUMBER MADE: 32,672 (CL)  16,005 (CM)
BODY STYLES: steel separate body/chassis four-door sedan, station wagon, two-door utility and panel van
ENGINE: 4015cc, 4342cc six-cylinder or 5205cc V8 with overhead valves and single downdraft carburettor
POWER & TORQUE: 120.5kW @ 4600rpm, 305Nm @ 1200rpm (4.3)
PERFORMANCE: 0-100km/h
9.4 seconds, 0-400 metres
17.1 seconds (4.3 GLX manual)
TRANSMISSION: three or four-speed manual, three-speed automatic
SUSPENSION: Independent with torsion bars, telescopic shock absorbers (f) Live axle with leaf spring and telescopic shock absorbers (r)
BRAKES: disc (f) drum (r) power assisted
TYRES: FR78S14 radial
Unique Cars magazine Value Guides
Sell your car for free right here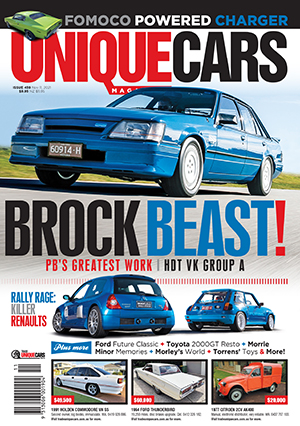 Subscribe to Unique Cars magazine for 12 months and save!
Australia's classic and muscle car bible. With stunning features, advice, market intelligence and hundreds of cars for sale.
Subscribe