1997-2005 Lexus GS300 - Buyer's Guide
---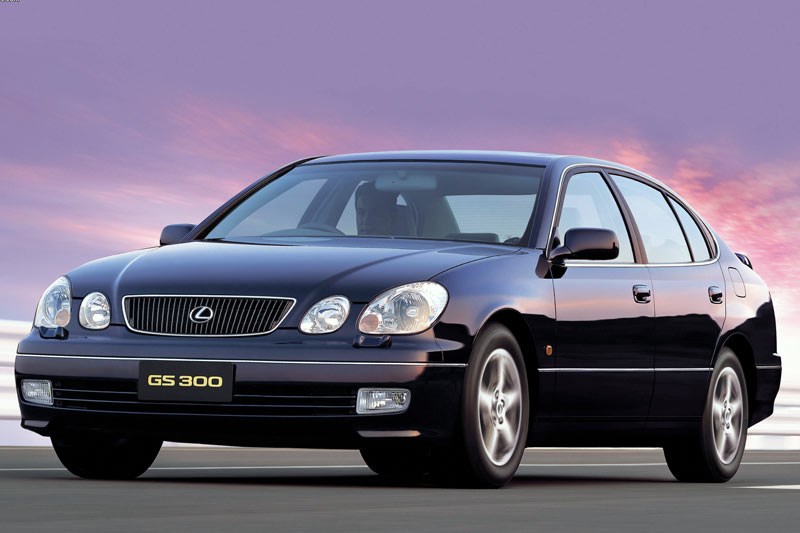 A Luxo Lexus GS300 will not disappoint in terms of quality and equipment levels - provided the interior has been looked after
Lexus GS300
Those who in the early 1990s got the chance to drive a 3.0-litre Cressida were likely left with a lasting impression of solid quality and luxury beyond its price bracket. In 1991 the Cressida was replaced in Japan by a new model called the Aristo but we didn't see that car until 1997. When we did it was into its second-generation and would be known locally as the Lexus GS300.
We also didn't see the version of the Aristo with twin turbochargers that sent the 3.0-litre engine's output soaring to a notional 206kW.  If you want one of those, the 'grey'  import market is the place to go.
Even with the basic 166kW, Lexus GS300s got along OK and today still play happily with freeway traffic. The only transmission was five-speed automatic which from 2001 could be controlled via buttons mounted on the steering wheel.
| 2019 Market review: Lexus 1989-2008
Brand new these were a $90,000 luxury buy with quality fittings throughout and an abundance of included equipment. Leather trim was of course standard, so was climate-control air-conditioning, a large sunroof and multi-stack music system.
Multiple air-bags were intended to keep the original owner and occupants safe however you do wonder given recent concerns whether they still would deploy. Drive circumspectly in case they don't.
These cars in common with the preceding Toyota Cressida offered the kind of chassis dynamics normally found in European designs. Certainly the Toyota Avalon with its US-inspired design and front-wheel drive couldn't match the GS300 for driveability.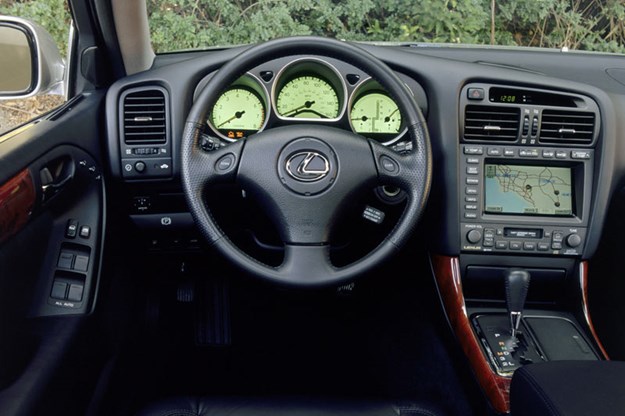 Mechanical parts are still freely available and not expensive. The local-spec engine is shared with a wide range of Japanese Toyotas and replacing rather than rebuilding a worn motor is viable. At this point in the life of a Lexus there isn't much point avoiding things that might affect its collectible potential. Just keeping one going for another decade will be tough enough.
What will denote a GS300 to consider and one to leave alone is the condition of detail components such as the interior plastics, mirrors, lights and wheels. 
Cars selling in the region of $10,000 should be well maintained and with the often-worn interior in good condition. Choose a car with full history and copies of service receipts. If you can get one that has been in the original ownership since new that adds to appeal and value.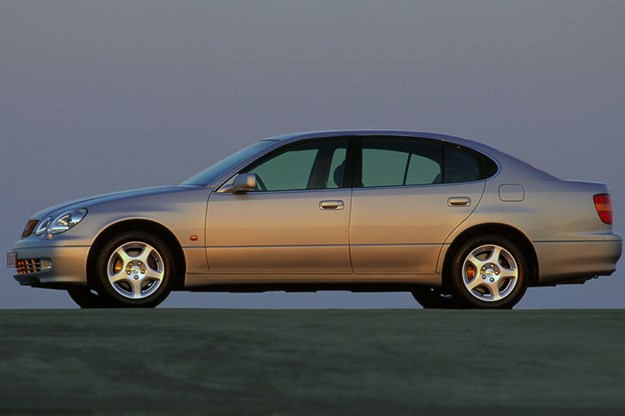 BUYER'S CHECKLIST
BODY & CHASSIS
Lexus bodies are tough up to a point but after 20 years rust may be creeping in. Look initially at window surrounds, the bonnet lip, doors and sills. Because they sit low, underbody damage to a GS300 is likely too. Check the front bumper for cracks and sills for crush damage. The headlight reflectors after close on 20 years will likely be tarnished which seriously reduces output.  To make your GS300 look a little different and help you see, local suppliers stock a range of Aristo parts including Xenon headlights and LEDs for the rear.  Wreckers seem well supplied with panels and even complete cars for dismantling so body parts will be plentiful for some time. Complete new bumpers cost around $400 (unpainted) which is probably cheaper than getting a badly cracked one fixed.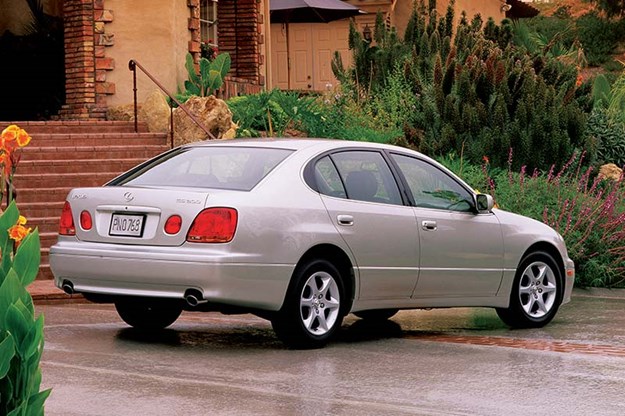 ENGINE & TRANSMISSION
The 24-valve Toyota 3.0-litre was used in many models and there is no reason to spend significant money on a rebuild unless the car is exceptional in other ways and its numbers need to remain as per factory. Some engines will already have been rebuilt, so ask for receipts to see what's been done and when. The valve trains as they age are typically noisy and this is made worse by poor maintenance and old oil. If a car has been or will be used infrequently, oil must be changed more often than the manufacturer's recommended interval. Smoke of any kind indicates expensive work is imminent. The transmission will most likely clunk but avoid cars with constant tranny whine or differential noise.
SUSPENSION & BRAKES
GS300s look like they should wallow when pointed at anything resembling a bend however when they were new (or the suspension is) the response and  resistance to body roll is very good. Steering in these should be razor-sharp and more than 40mm of free-play at the steering wheel means the rack and column joints need to be checked for leaks and component wear. Needing to replace the entire suspension in a car like the Lexus will make it uneconomic to own. Brakes that shudder need new rotors. Replacing a buckled rim mean hunting wreckers for a used wheel or perhaps a full set at $300-400.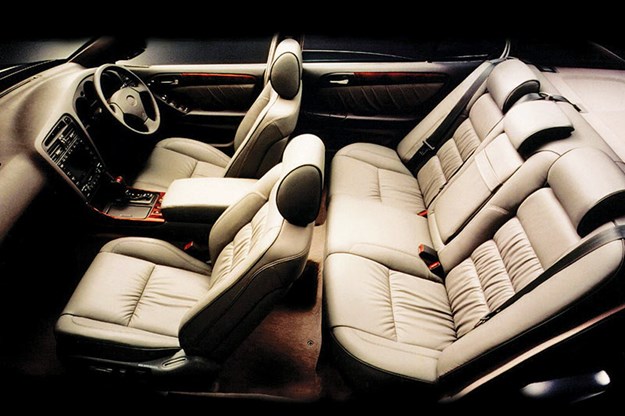 INTERIOR & ELECTRICS
The Lexus interior uses high quality materials and a car showing serious cracking to plastic mouldings and leather that is dry with split stitching has been seriously neglected. If these cars have spent most of their lives exposed to strong sunlight, plastic controls including column stalks can literally be crumbling to dust. Test the air-conditioning and make sure the air being delivered comes in high volumes and is cold not just cool. Also check that the heater isn't stuck due to a faulty control module. Power window switches can fail and cost $300 each to replace.
VALUE RANGE GS300 (1997-2001)
FAIR: $2200
GOOD: $4800
EXCELLENT: $10,000
(Note: exceptional cars will demand more)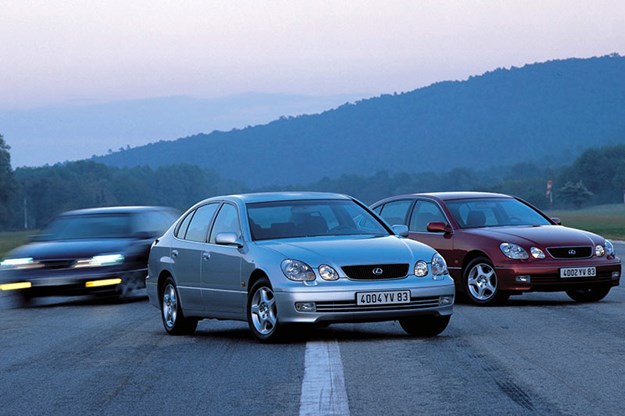 1997-2005 Lexus GS300 specs
NUMBER BUILT: N/A
BODY: steel, integrated body/chassis, four-door sedan
ENGINE: 2997cc in-line six-cylinder with overhead camshafts and fuel injection
POWER & TORQUE: 166kW @ 6000rpm, 298Nm @ 4000rpm
PERFORMANCE: 0-100km/h   8.7 seconds, 0-400 metres  16.8 seconds
TRANSMISSION: five-speed automatic
SUSPENSION: independent with struts, coil springs and anti-roll bar (f) independent with struts, coil springs and anti-roll bar (r)
BRAKES: disc (f) disc (r) power assisted with ABS
TYRES: 225/55R16 radial
Unique Cars magazine Value Guides
Sell your car for free right here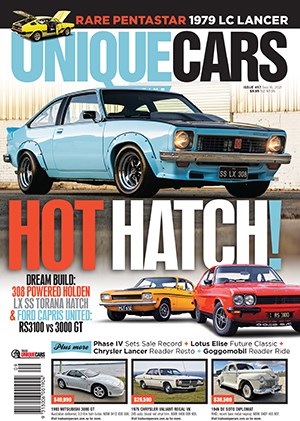 Subscribe to Unique Cars Magazine and save up to 42%
Australia's classic and muscle car bible. With stunning features, advice, market intelligence and hundreds of cars for sale.
Subscribe