1971-1974 Holden HQ Kingswood - Buyer's Guide
---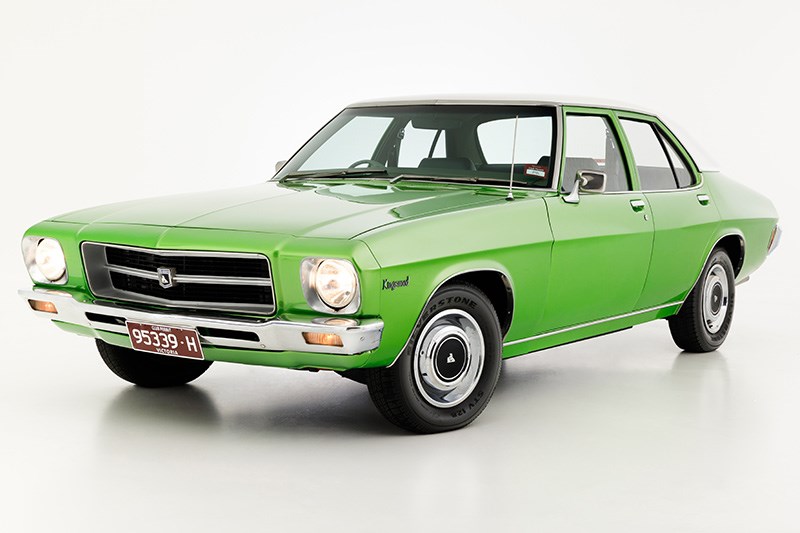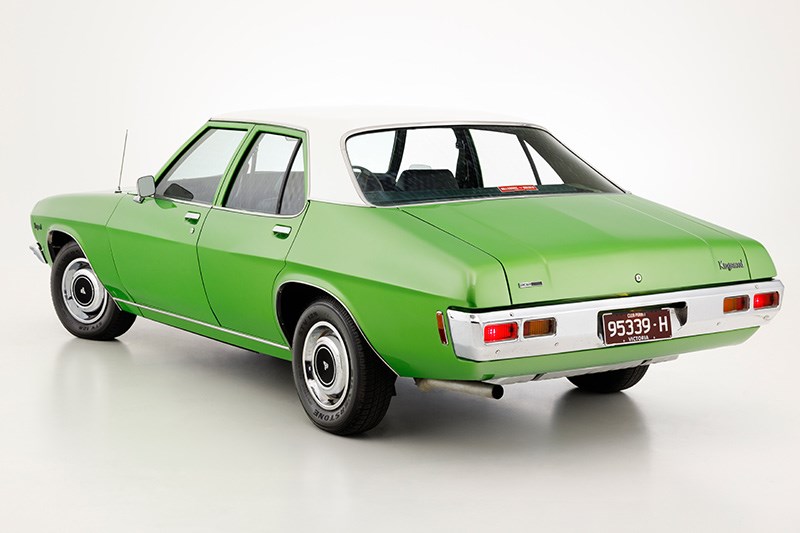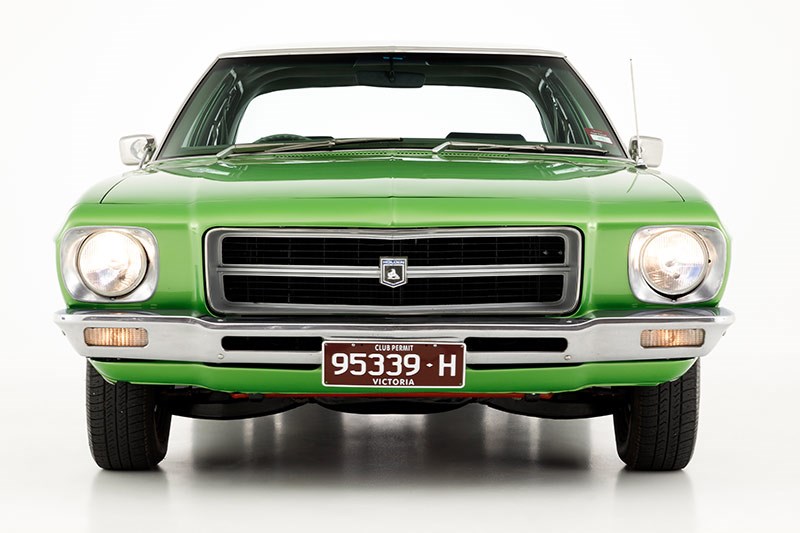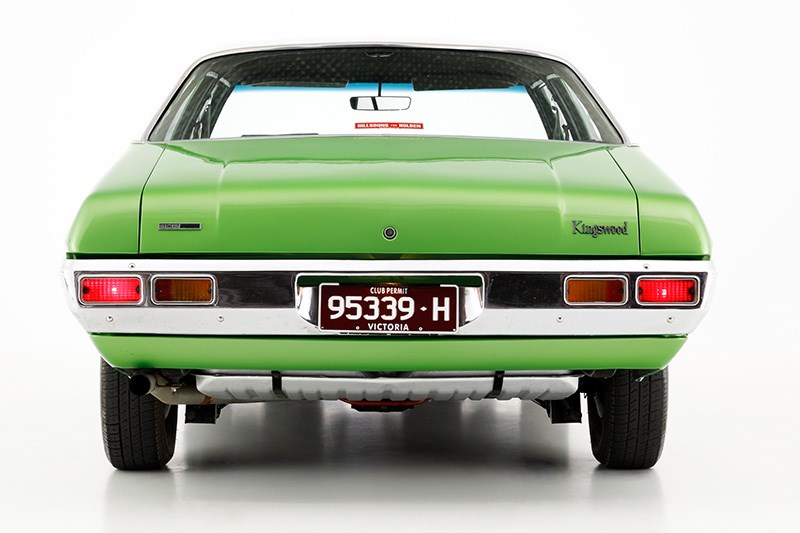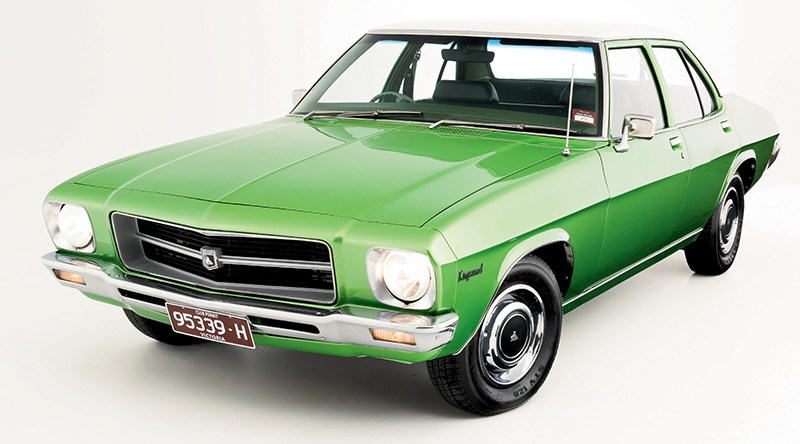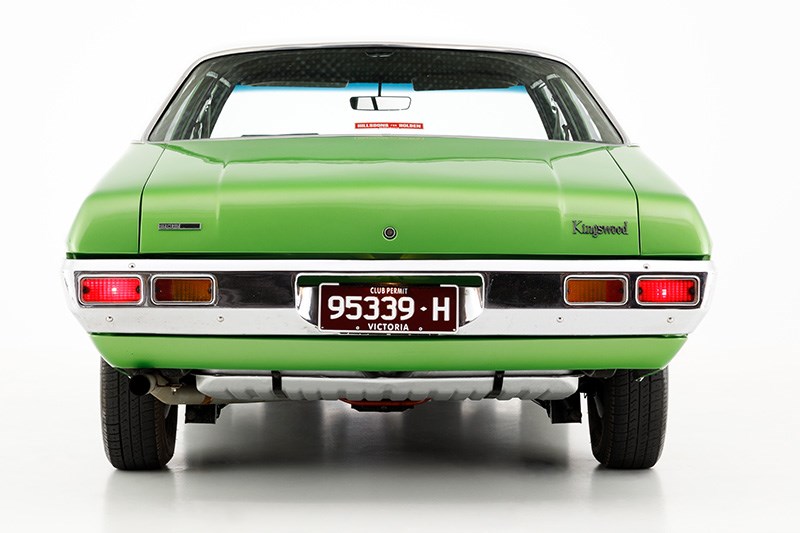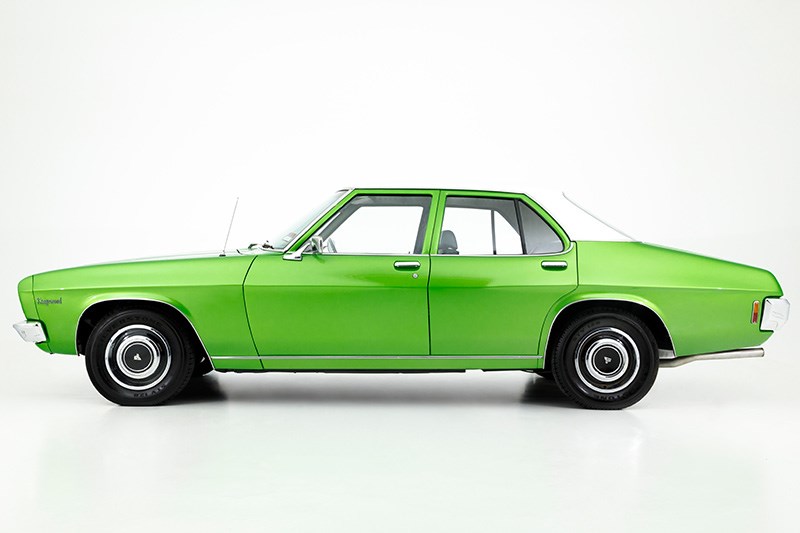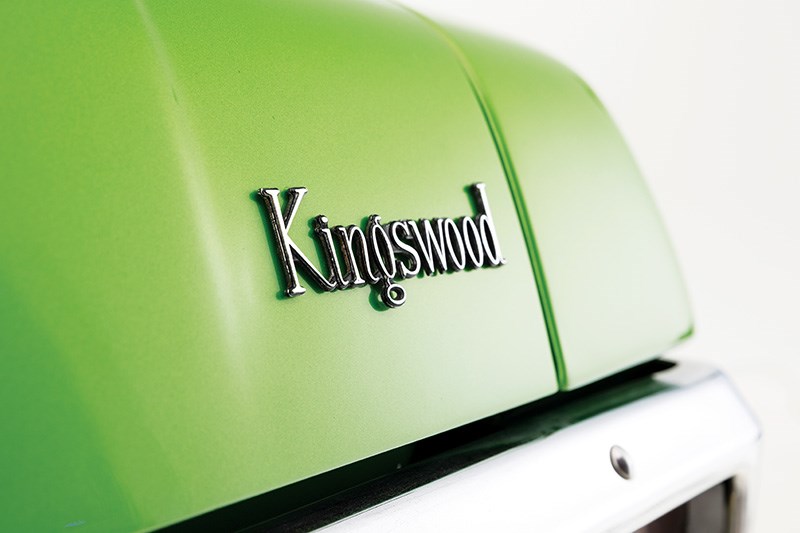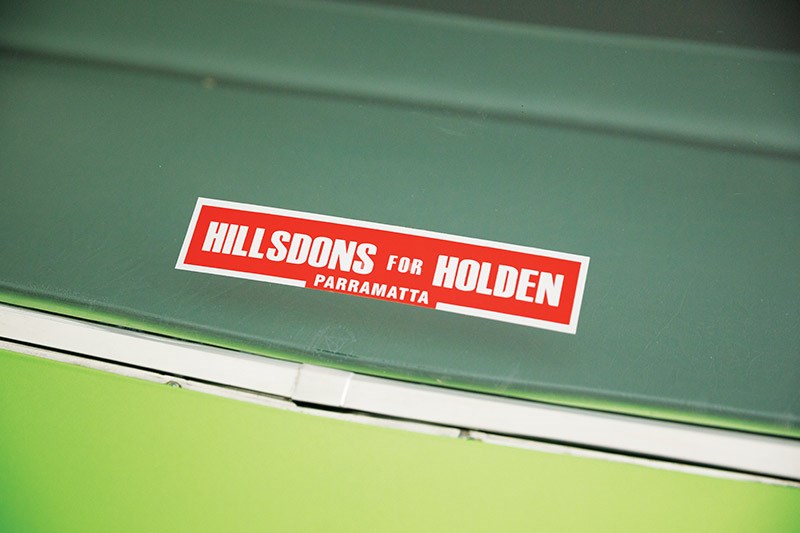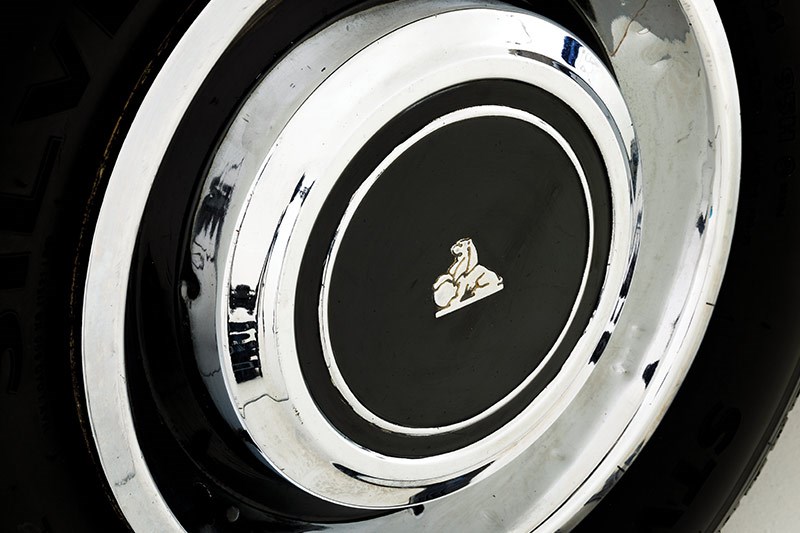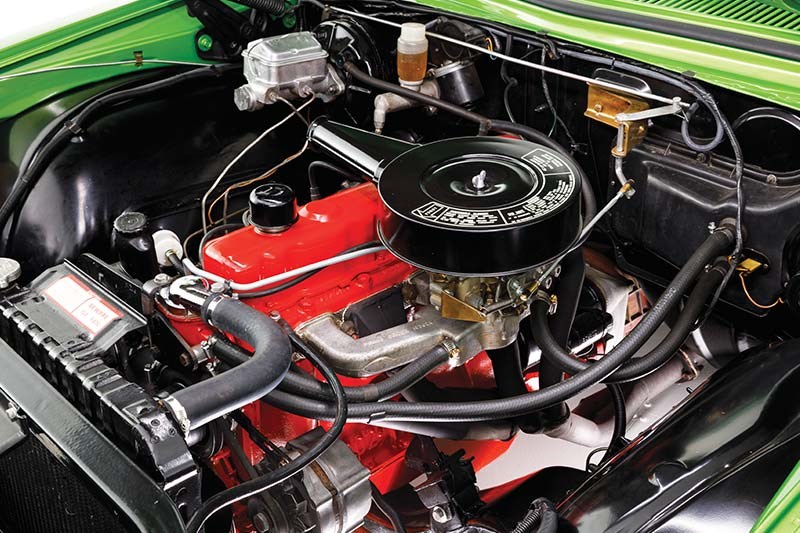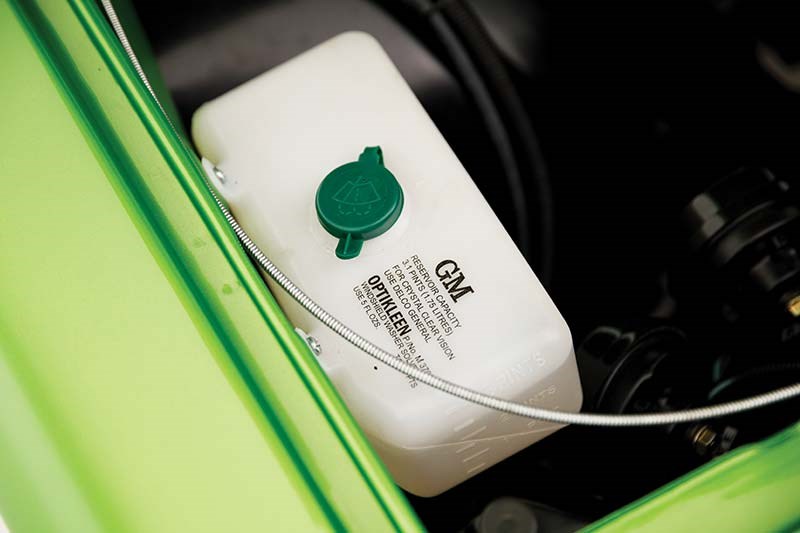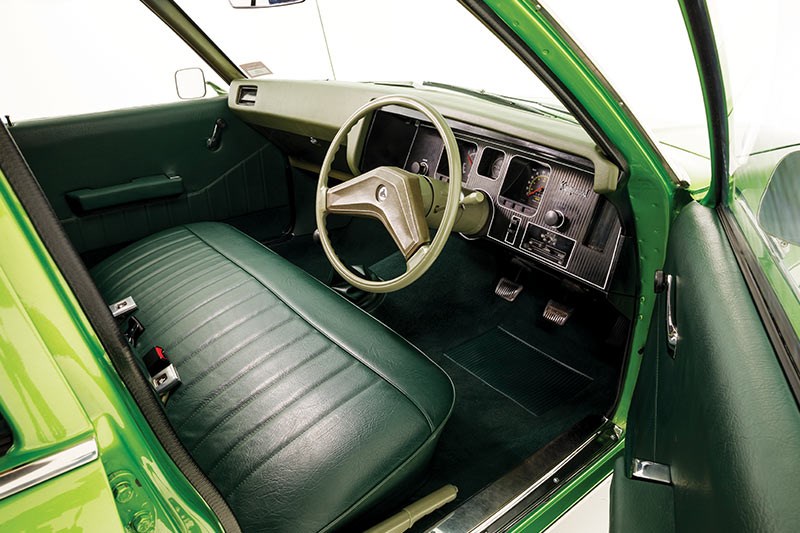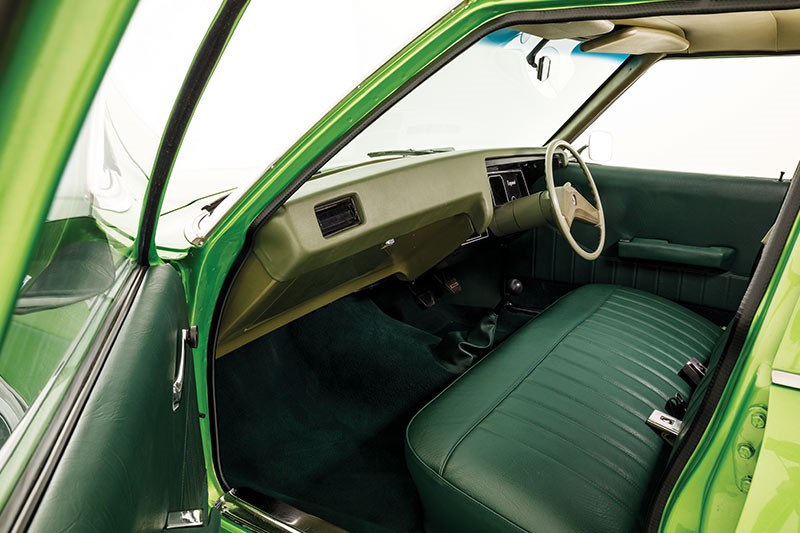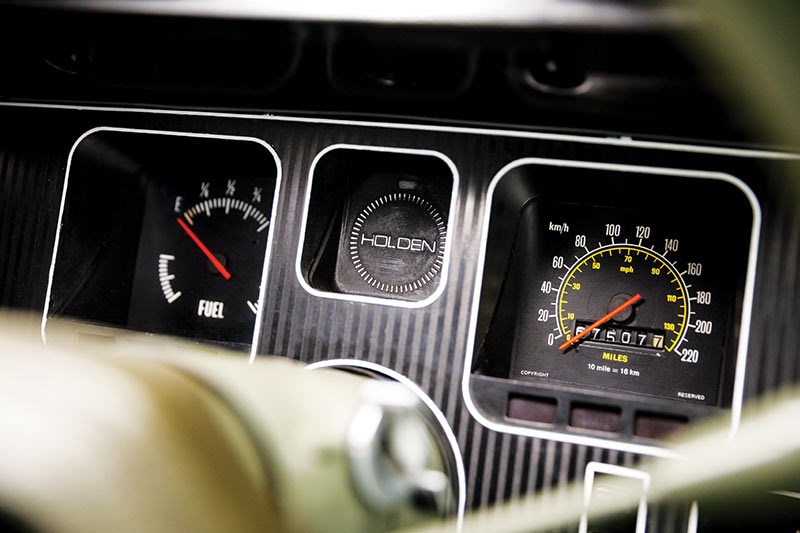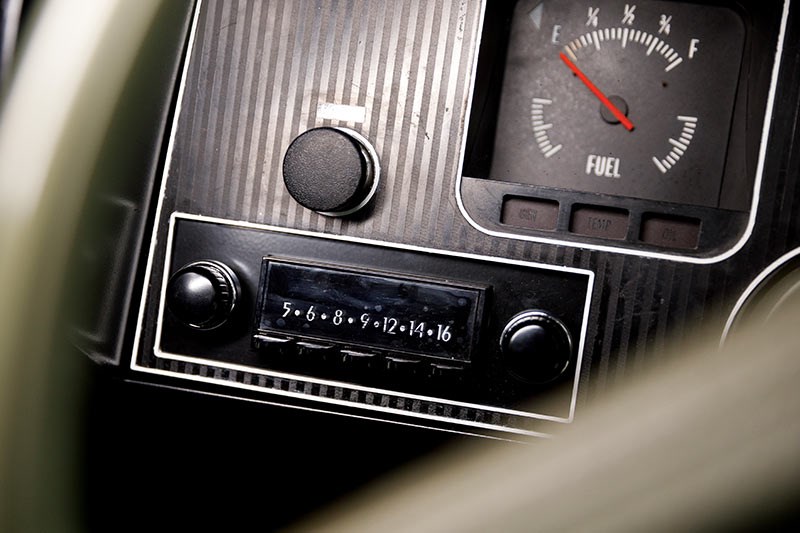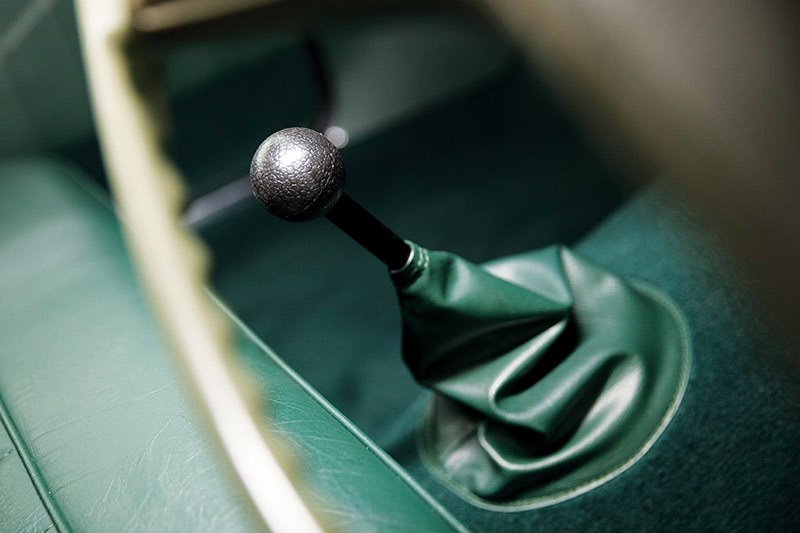 With the HQ being Holden's most radical new car in decades, this 1972 Kingswood represents more than the sum of its parts
1971-1974 Holden HQ Kingswood
You may not think of an HQ as an 'affordable classic', and while two-door Monaros have been hot property for some time, you can find workable HQ sedan projects out there. This car is proof, and it's insured for bang on 30k.
But first, let's go back to the 70s, when a new Holden was seemingly a national event. The Roaring Lions HQ of 1971 especially is largely regarded as one of the most significant and radical new offerings in Holden's illustrious history.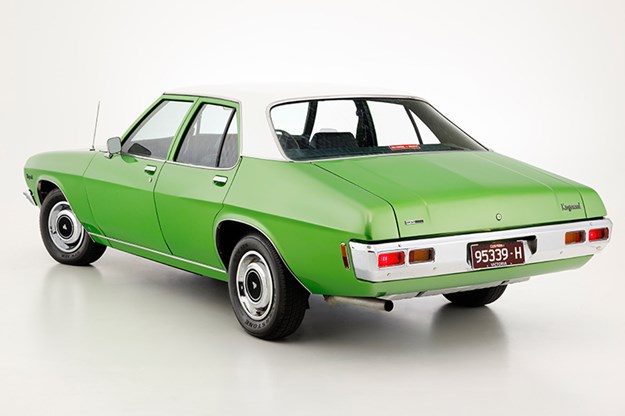 It was a break-out car in many ways, and in the eight years of HQ production (including the derivative HJ-HZ models), 767,000 units had been sold. The HQ similarly yielded a successful export program as well, with 197,288 of them despatched overseas and no less than seven international plants assembling them up from Australian-exported parts and components.
Even if you've never seen one before, it grabs your attention instantly with its looks.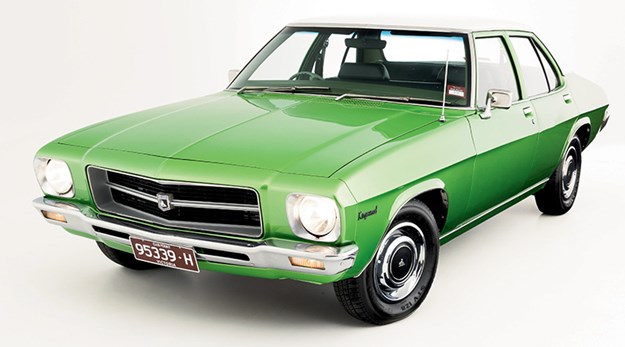 Among Holden faithfuls, there are a large number of those who subscribe to the view the HQ as the best looking Lion ever. It boasts near-perfect proportions, with a panoramic glasshouse, thin A-pillars (the thinnest of any local car), and the muscular midsection is framed by a sculpted snout up front, and a classically chrome-bumpered rear end.
| Read next: Holden HQ Premier buyer's guide
Our brothers at Wheels magazine, with Robbo at the helm, famously took 'the most radical Holden ever' on a 6000 mile round trip to Bourke and back – definitely not your average road test, which ended up being a testament to the HQ's enduring charm (both mechanically and spiritually).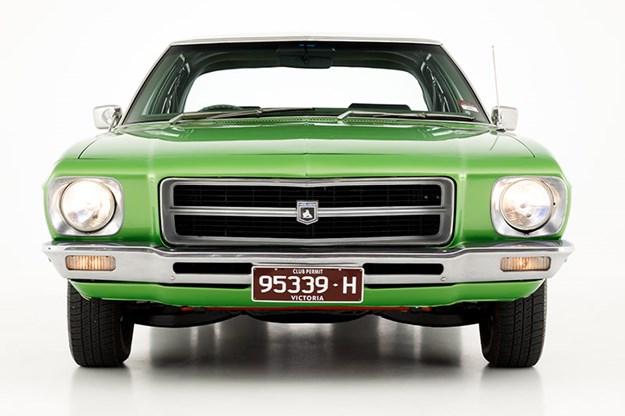 It remains a lasting icon of Australian motoring, a 'great way to move' in the golden era of chrome bumper motoring. Underneath the radical skin resided underpinnings of equal effect.
The car most notably gained coil-sprung suspension at all four corners, and also boasted new flow-through ventilation which did away with clumsy (and much-loved) quarter windows. An innovation for the brand saw the HQ body mounted atop a steel perimeter-frame chassis which yielded significant torsional-rigidity improvements over the outgoing HG.
| Read next: Iconic Holdens -  HQ
The baseline engine was the 173 (2.85lt) six-cylinder, with a 202 (3.3lt) six, plus 253 (4.2lt) and 308 (5.0lt) V8s on the options list. The three-speed manual was standard equipment in early six-cylinder cars, and V8s were usually equipped with automatics, though a four-speed manual was optional.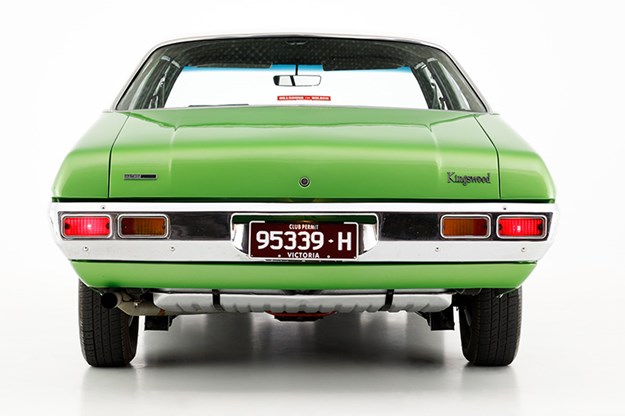 But a 'unique' car is more than just matching numbers, a rare VIN, or even the intrinsic merits carried by such a storied model like the HQ. More often than not, it is forged by the owners, the people around them, and the life they've endured.
This applies to the 1972 HQ Kingswood owned by young Victorian, Jack Stewart.
Jack was always a Mustang man, but when his interest in classic cars really began to show his dad brought home an old HR for the two to fix up. The HR ended up being a bit of a rare find, and in the end it was decided that it was a bit too nice to really dig in to.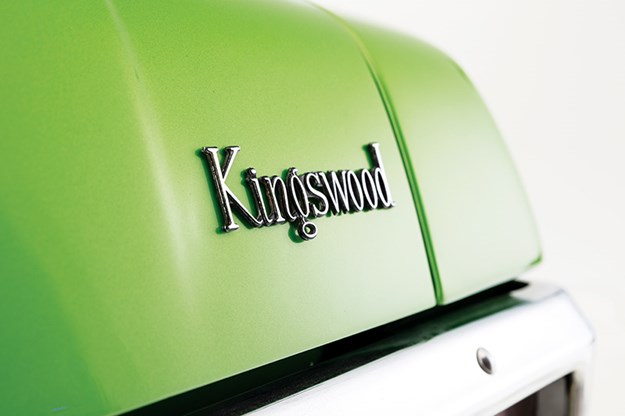 So Jack had a new appreciation for old Holdens, and set his sights on the gorgeous lines of a HQ. Shortly before this one turned up however, he was unfortunately diagnosed with Leukaemia. The car was found by a good few mates who had volunteered to hunt for Jack's HQ while he was in hospital. Of course he would have loved a two-door but it simply didn't fit the budget. "This one was found up in Horsham. It had a cheap spray job, and the mechanicals were pretty poor, but for the price it was good for me! "Every time that I wasn't in the hospital for chemotherapy, and every moment afterwards, I was just out on the car," said Jack.
With just Jack and his dad on the tools, it took almost two years to tear the car down and rub it back by hand.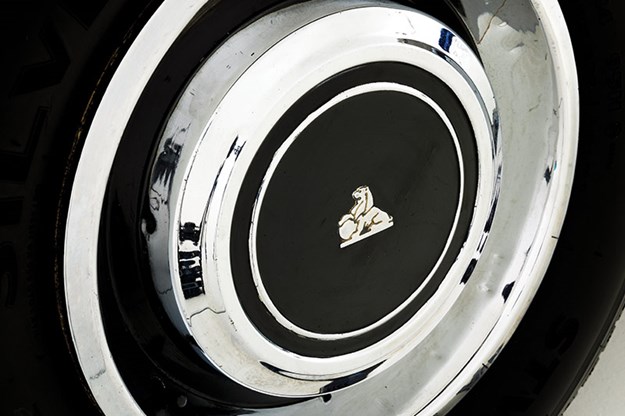 The car was mostly all there: "pretty much complete, though the previous owner had put in HZ rails and interior. It was pretty much clear of rust, just a small patch in front of the rear wheel and in the front plenum".
It was a hard decision when it came time to paint.
"I struggled with picking the colour as I didn't know what I wanted".
Jack ultimately decided to stick with the original colour, which might have been a good choice, as he later found out that it was usually only available on the GTS and not on the standard Kingswood.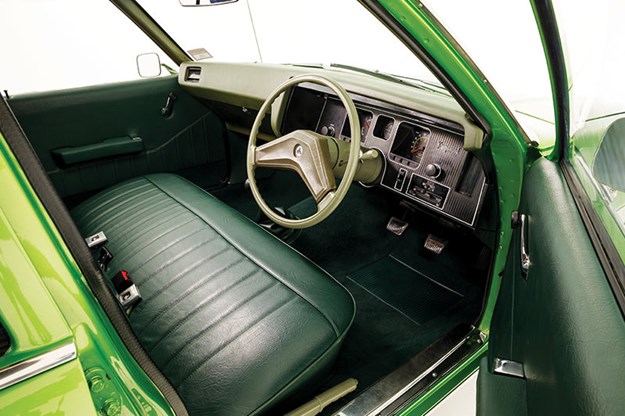 Jack's research leads him to believe that the car was a special order – though the car's original buyer cancelled the order, and it sat in a Paramatta dealer yard for eight months before it was sold.
Under the bonnet sits a 202-six from the
HQ MARKET REVIEW
Forty years ago we thought it a bit weird that a bloke could be so in love with his Holden that anyone who suggested borrowing said vehicle was emphatically told; "You're not taking the Kingswood!"
Today it is becoming more a case of 'you're not even finding the Kingswood' as rust and one-make racing do their darndest to eliminate the most prolific Holden model of all time.
Between August 1971 and March 1974, Holden built more than 452,000 HQ KIngswoods, Belmonts and Premiers.  An HQ with 202 and three on the tree – manual or Trimatic – was standard company and family car fare in the early 1970s and every streetscape from the era shows HQs in abundance.
 Today the market divides into stock and modified with some blurring of the boundaries. Here we aren't taking about six-cylinder cars that have been converted to V8 power or turbocharged, All it takes to diminish long-term value can be an inappropriate respray or addition of a nasty fibreglass body kit.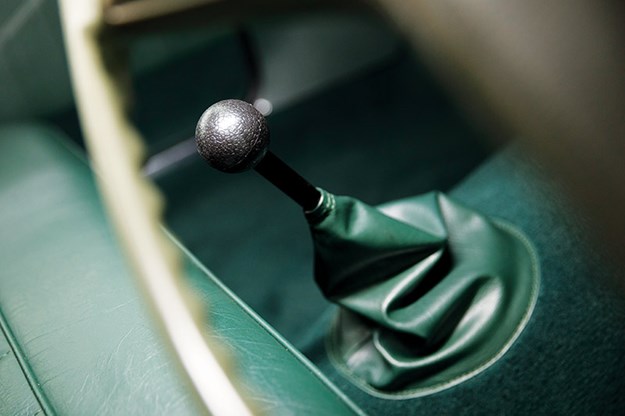 Panel vans are very rare and a lot have been sacrificed as replica Sandmans. Station wagons aren't common either although a good supply of utilities remains. They perhaps represented 10-15 per cent of initial HQ sales but owners have preserved them in significant numbers.  Finding a near-perfect and basically stock Kingy may start with a classified advertisement or snooping around the local All Holden show. Don't forget to check out the carpark in addition to the show-ring,
Medium to long-term prospects are very good. The HQ Holden is an iconic car, the KIngswood even more so even if memories of the TV programme that bore its name are fading.  They are not a hard car to maintain and securing one with a rust-free body will ensure indefinite survival.
VALUE RANGE: Holden HQ Kingswood
FAIR: $4000
GOOD: $14,500
EXCELLENT: $24,000+
(202 auto sedan) (Note: concours cars will demand more)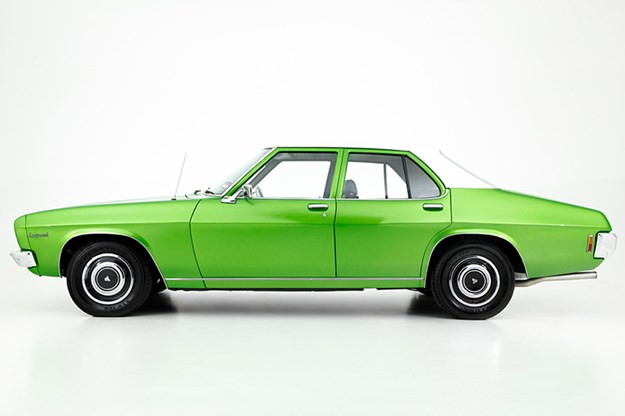 BUYER'S CHECKLIST
Body & chassis
Don't think that because every third carport during the 1970s housed an HQ that finding good body parts is going to be easy. Reproduction door and tail-gate skins, sills, mudguards and the bonnet are available but check around windscreens, wheel-arches, the cabin floor and lower firewall for rust because repairing these areas is complex. Despite the vehicles' popularity when new, ute and panel van side panels are difficult to find, so check carefully for rust and filler. Used HQ bumpers – unique because of the inset rear lights – will cost around $300 in immediately useable condition. Otherwise pay $50 and another $500 at the chromer.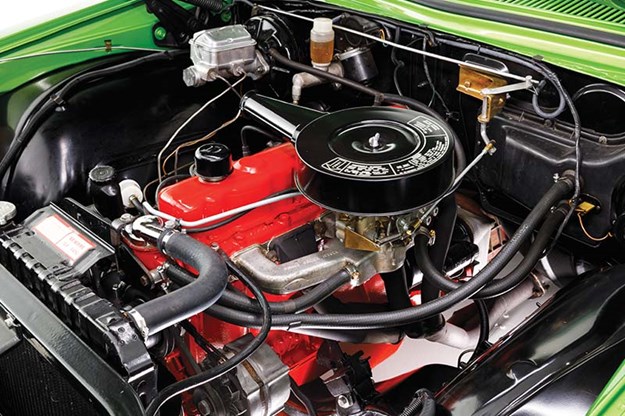 Engine & transmission 
If the engine in an HQ isn't blowing blue smoke from the exhaust, steam from the radiator or dripping constantly from the rear crankshaft seal it may well keep going for yonks. If it does need a rebuild, all parts are available with most being remarkably cheap. Going down the XU-1 route and adding extra carburettors can significantly improve performance but at the cost of added complexity when carb-tuning time comes. Three-speed manual shifters can suffer worn linkages which are fiddly to fix so make sure the lever doesn't drop out of 2nd slot under hard acceleration. Four-speed M21 manual or Trimatic auto transmissions easily handle the output of standard engines and are cheap to recondition.
Suspension & brakes
The HQ was the first Holden with all-coil suspension and every component is tough enough to last more than 100,000km of normal running. These cars in their day would, as cabs, do 200k before the shocks were totally shot and some never had the springs replaced. The biggest issue is likely to be someone fitting shortened coils or forgetting to replace front-end bushings. Worn shock absorbers and chopped-out wheel bearings are common, so it's worth giving the front wheels a wiggle and the front end a 'bounce' test. Anything needed to rebuild an HQ front end is available and cheap. Worn or misshapen brake drums can be replaced with new ones, including wheel cylinders and brake shoes for under $500.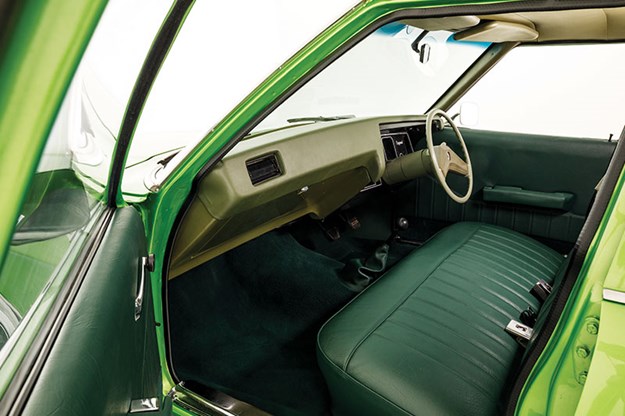 Interior & electrics
The HQ interior is basic and durable however almost 50 years of sun and use will flatten the seat foam and cause vinyl to split. Bucket seats instead of a bench are a bonus but after a while the locking mechanism for the recliner fails. New vinyl covers for bench or bucket are available, so are door cards, new handles and winders and most of the dash controls. Indicator stalks for pre-HX models are becoming hard to find so make sure the indicators work and the switch hasn't been glued together. New headlight and wiper switches are still available at around $65 each. Factory air-conditioning in a Kingswood is rare but worth having even if you need to spend money making it work reliably.
JACK'S HQ RESTO: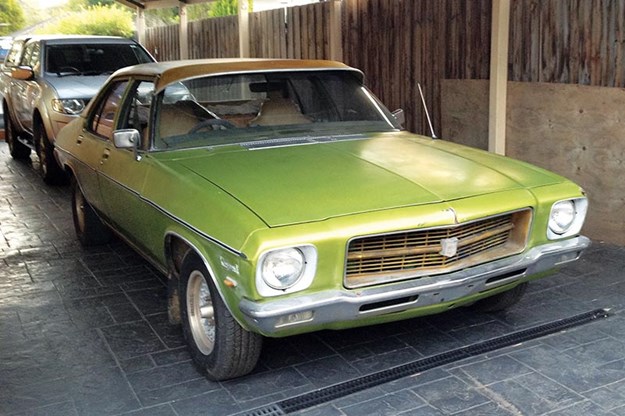 1. Jack's HQ as it arrived in 2015.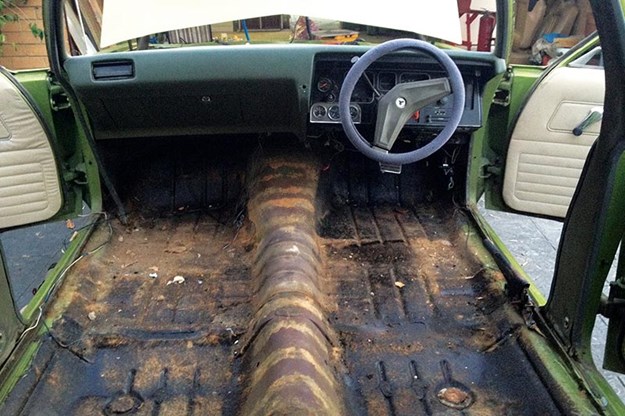 2. The lenthy tear-down process begins.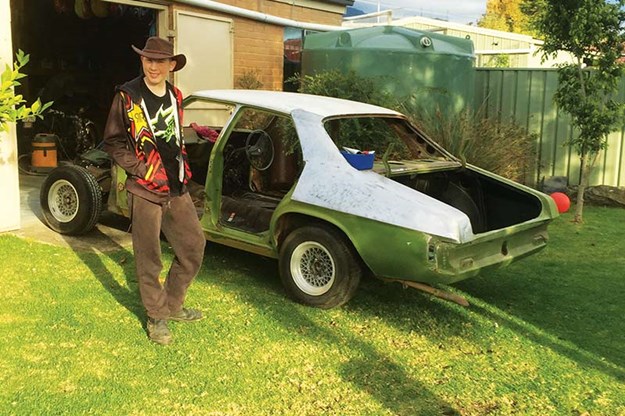 3. All smiles as serious progress is made.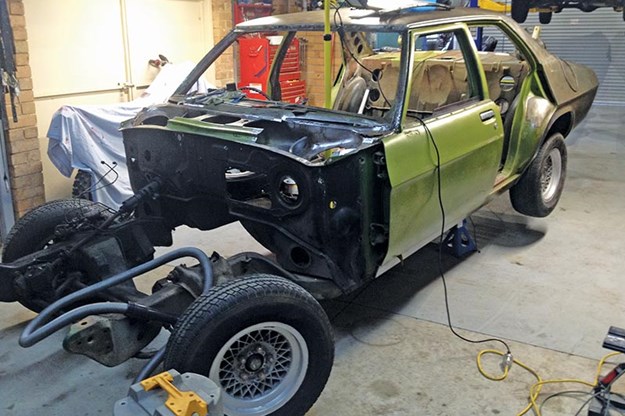 4. Progress as of mid-2016.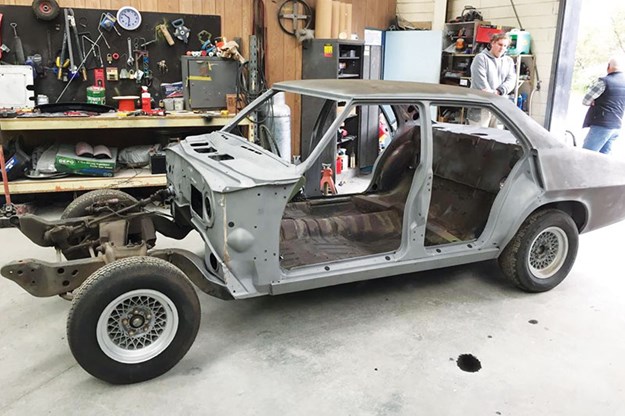 5. Two years and a lotta sanding later...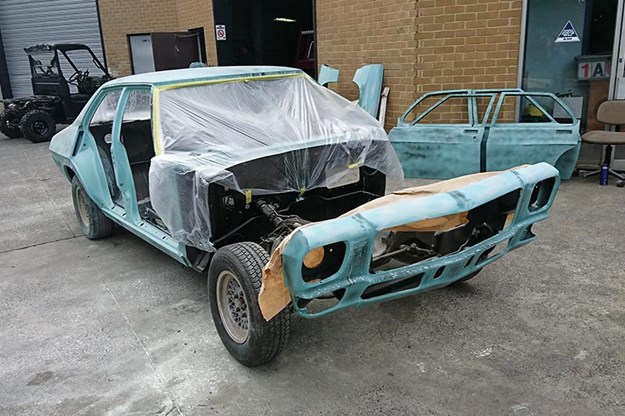 6. Ready for paint, now to choose a colour.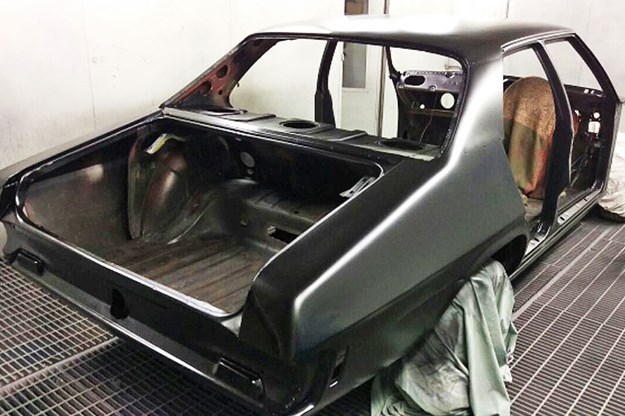 7. First coats of paint laid in 2017.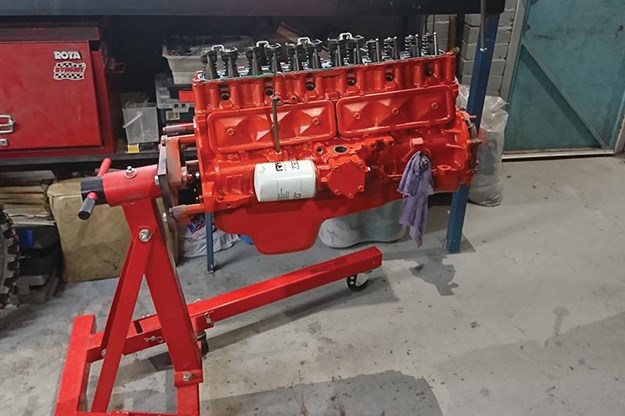 8. Engine built at home by Jack and Dad.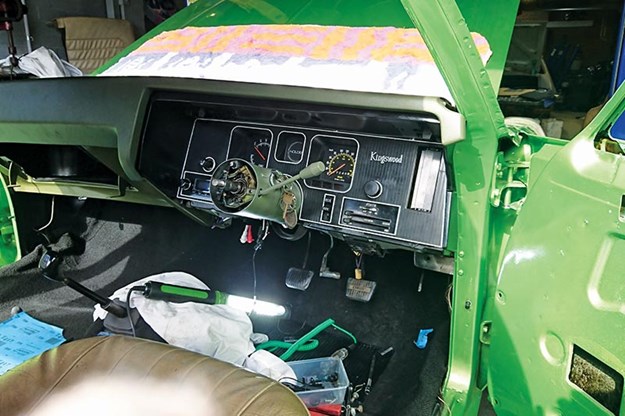 9. HZ interior going back in for the moment.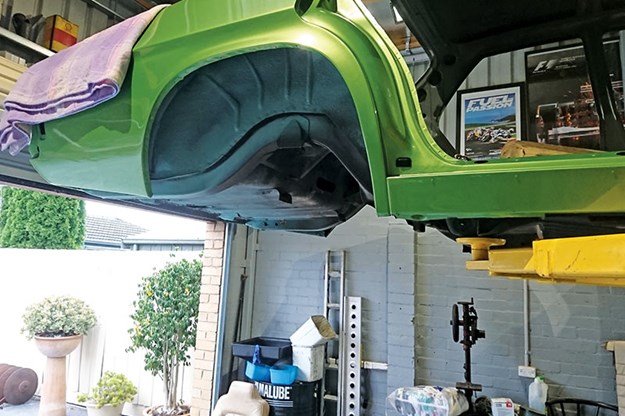 10. Reassembly circa beginning of 2018.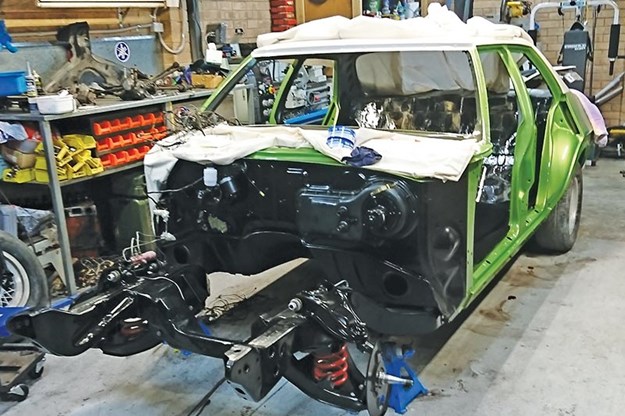 11. Front end assembled, ready for engine.
12. Engine in by the end of Jan 2018.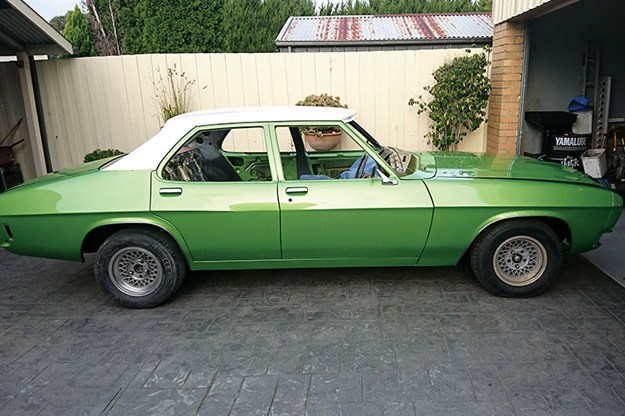 13. April 2018, interior is the final piece.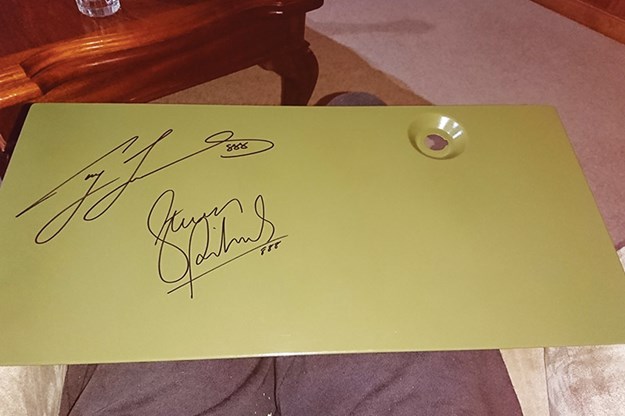 14. Glovebox signed by Lowndes and Richards - not a bad Chrissy gift from Dad.
The Starlight Foundation
Jack and his dad did most of the hard yards at home on the nowstunning Kingswood, but acknowledgement must be made to the helping hand outstretched by the Starlight Foundation.
The foundation's mission  statement reads:
"When a once-bright life becomes dulled by needles, hospital visits and painful treatments, Starlight helps sick kids forget their illness."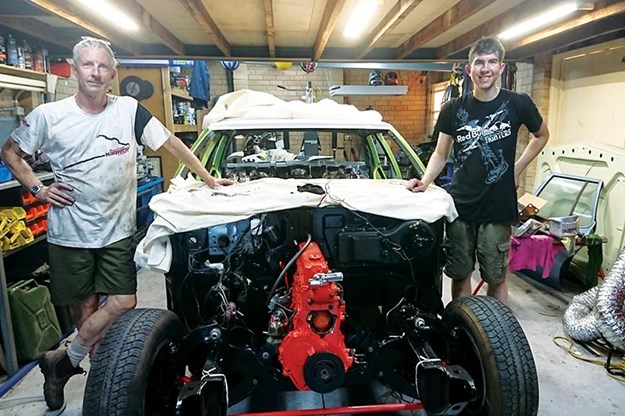 They have various programs, both in and out of hospitals, to brighten the young lives of those in their darkest hours.
They have offices in six states, and can be reached on their national hotline: 1300 727 827 If you'd like to support the work they do or find out more, head to: www.starlight.org.au

1971-1974 Holden HQ Kingswood
NUMBER BUILT: 452,576 (all HQ exc. Monaro)
BODY: integrated body/chassis four-door sedan & station wagon, two-door utility & panel van
ENGINE:  2834cc or 3310cc in-line six-cylinder with overhead valves and single downdraft carburettor
POWER & TORQUE: 101kW @ 4400rpm, 263Nm @ 2000rpm
PERFORMANCE: 0-100km/h:  13.2 seconds, 0-400 metres 19.4 seconds (202 auto)
TRANSMISSION: 3 or 4-speed manual, 3-speed automatic
SUSPENSION: Independent with coil springs, control arms and telescopic shock absorbers (f), live axle with semi-elliptic springs, locating links and telescopic shock absorbers (r)
BRAKES: disc or drum (f) drum (r) with power assistance
TYRES: 6.95x14 cross-ply
Classic Australian Family Car Value Guide home page
Muscle Car Value Guide home page
Japanese Classic Car Value Guide home page
Sell your car for free right here
Unique Cars magazine Value Guides
Sell your car for free right here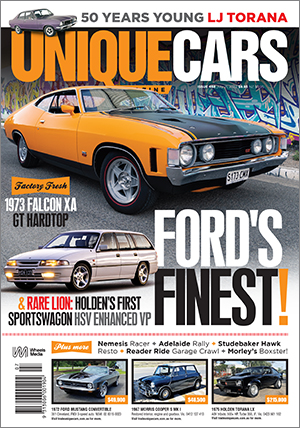 SUBSCRIBE TO UNIQUE CARS MAGAZINE
Get your monthly fix of news, reviews and stories on the greatest cars and minds in the automotive world.
Subscribe