1989-1991 Holden Commodore VN SS Buyer's Guide
---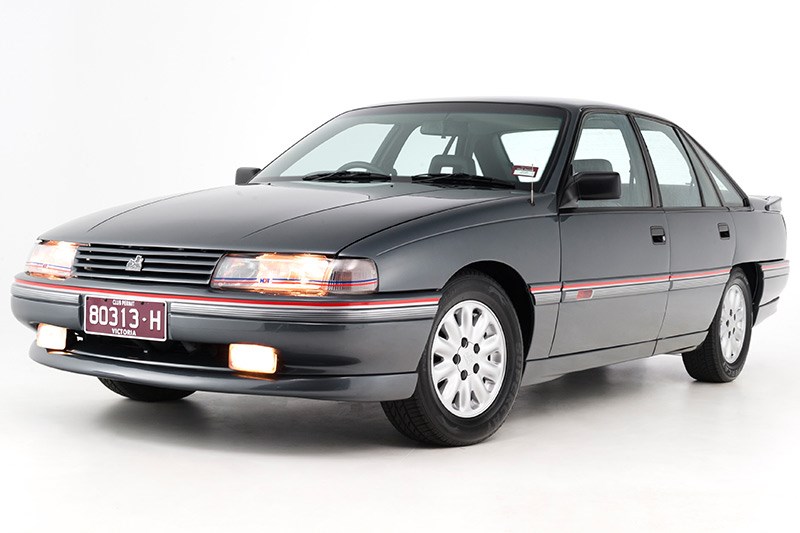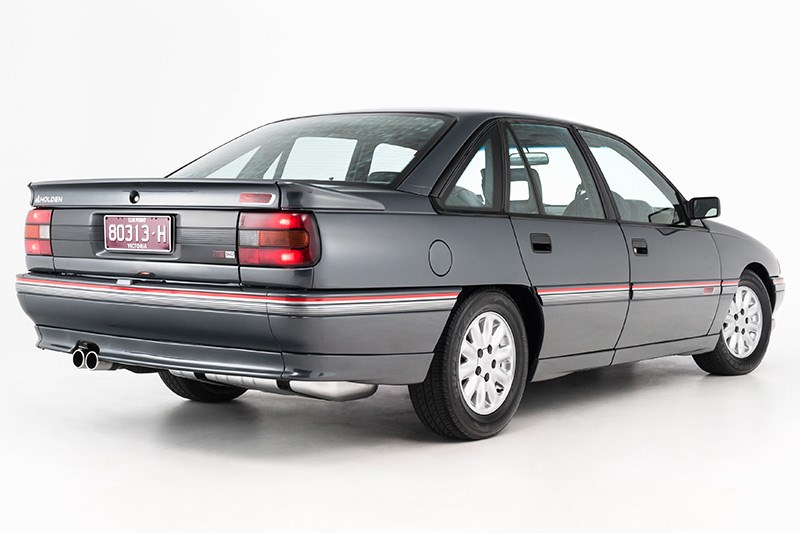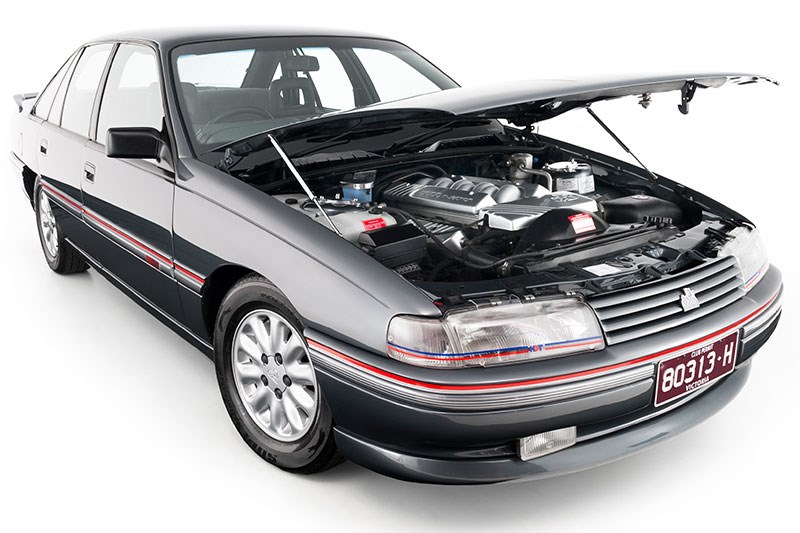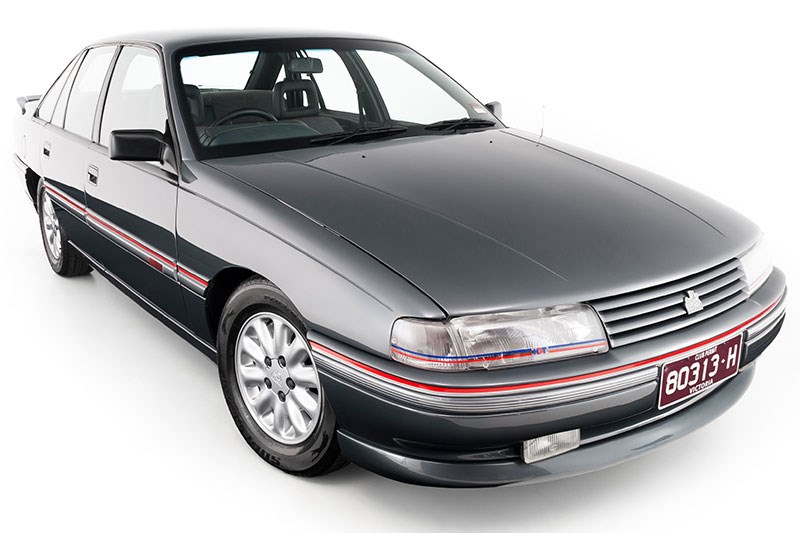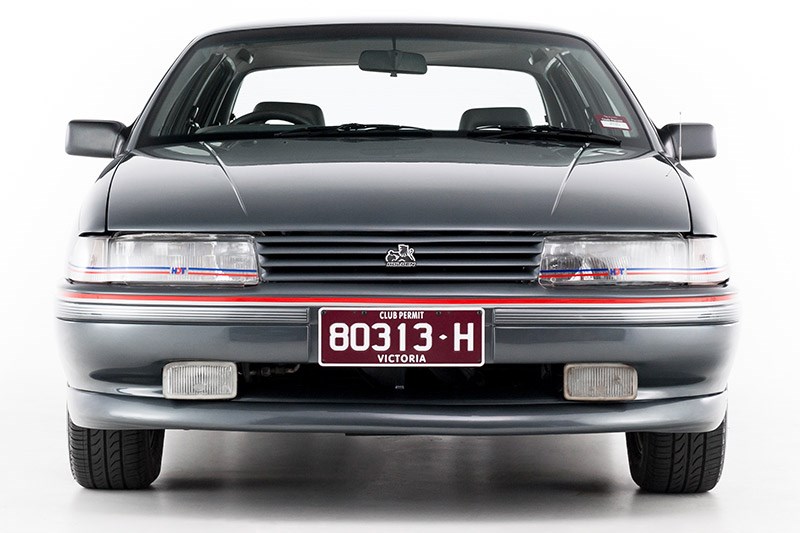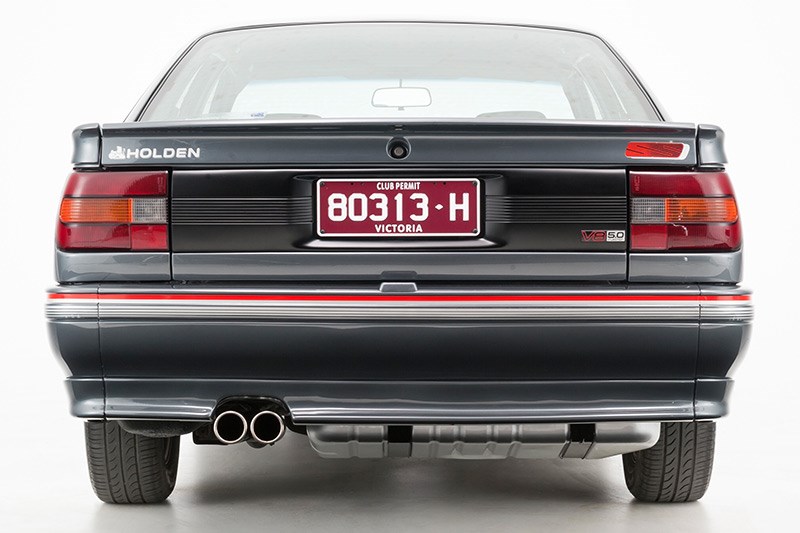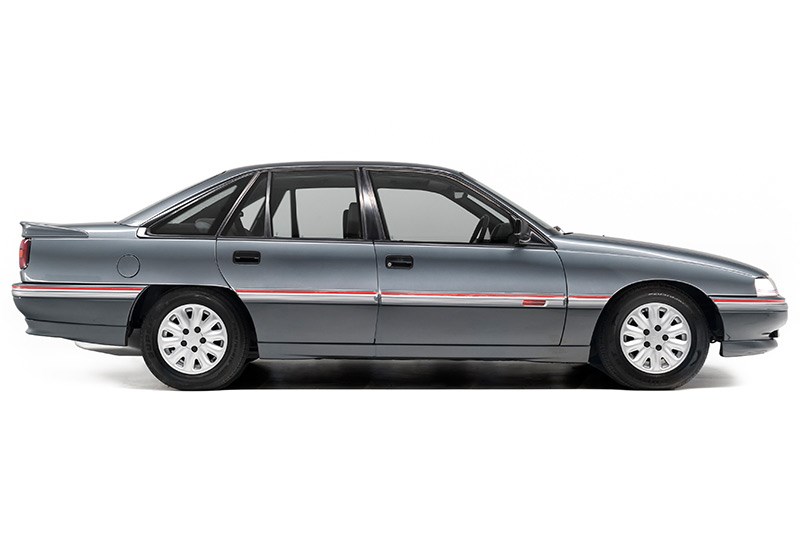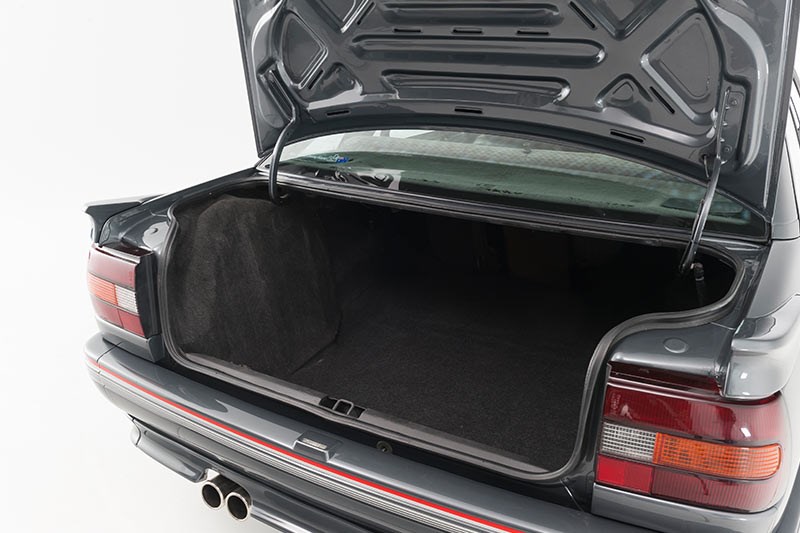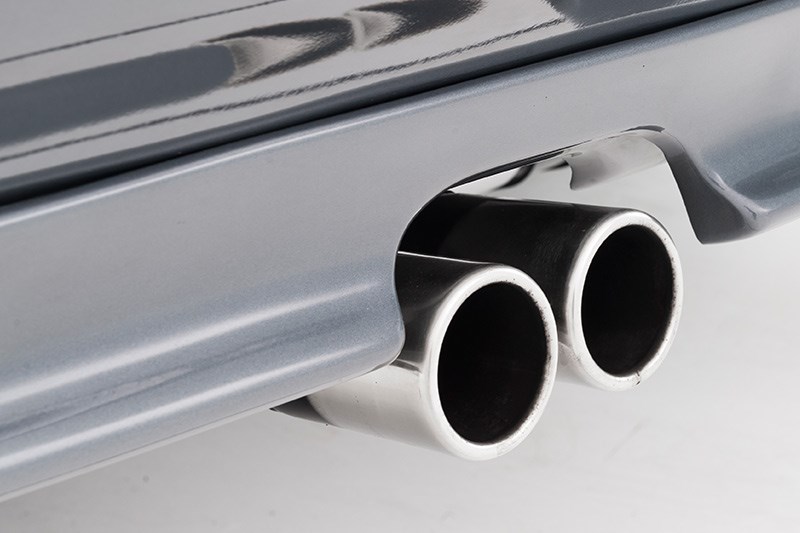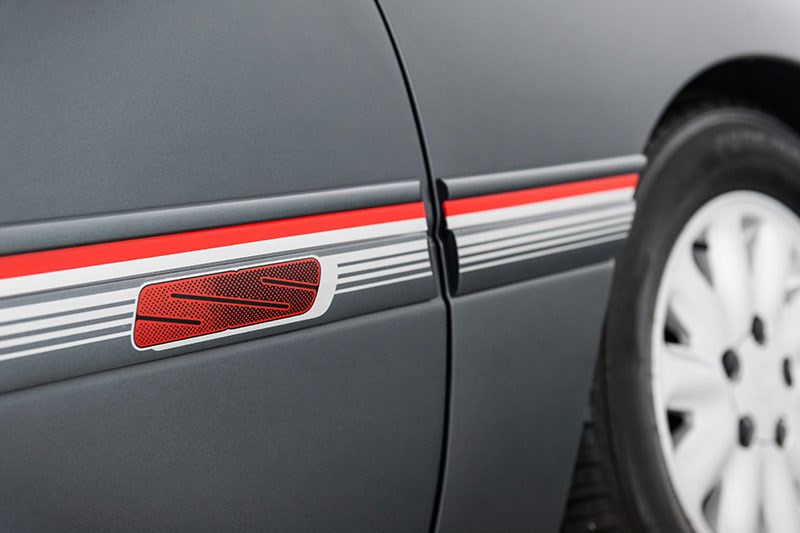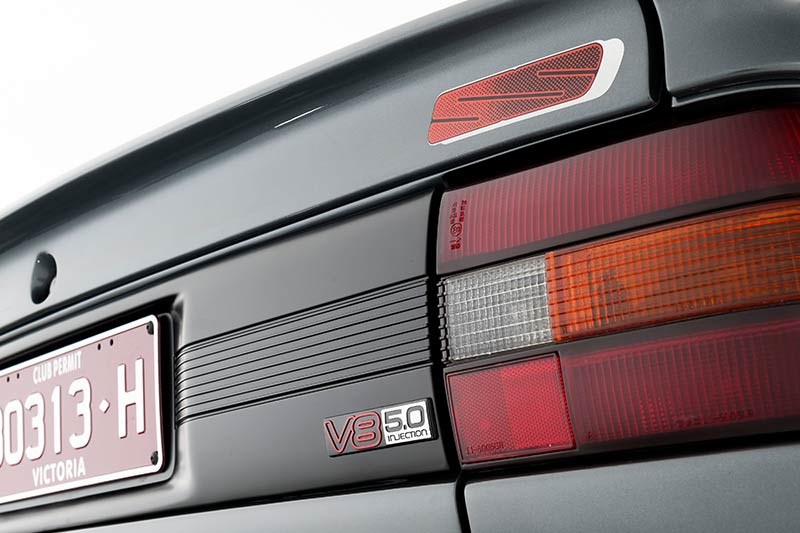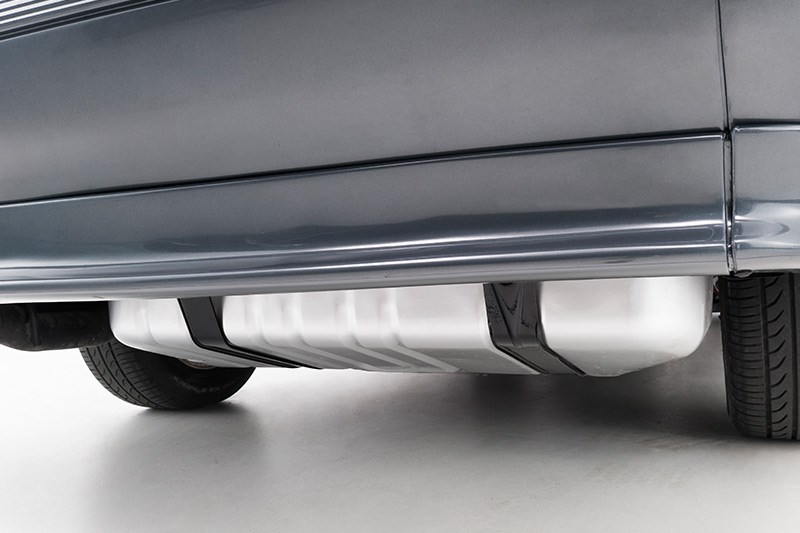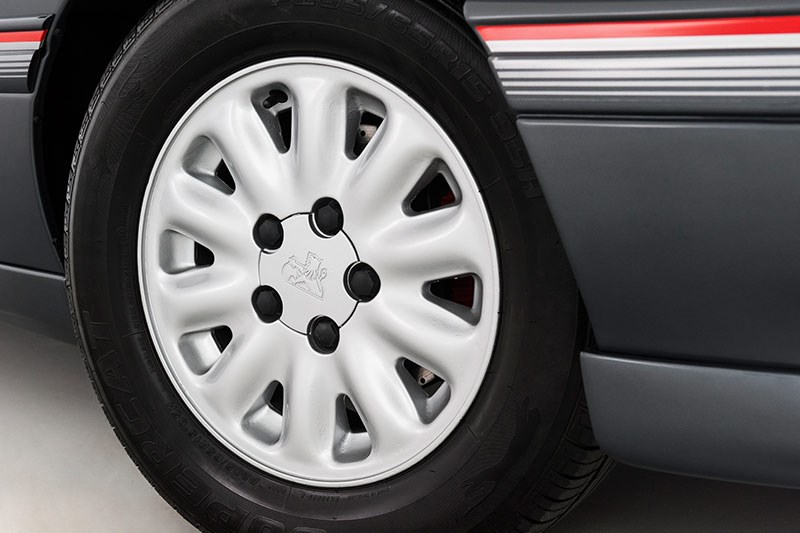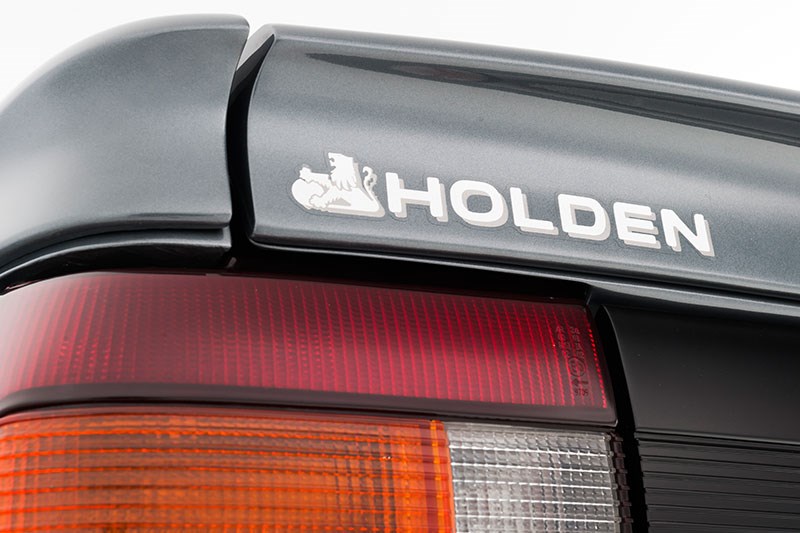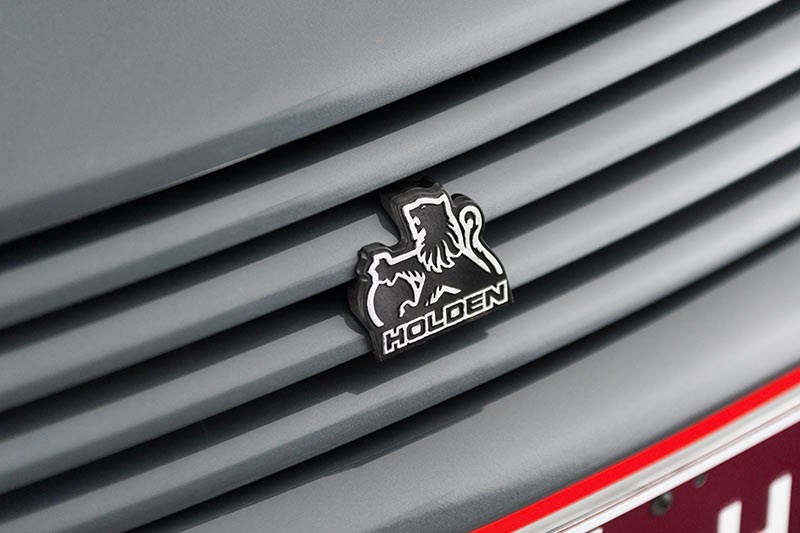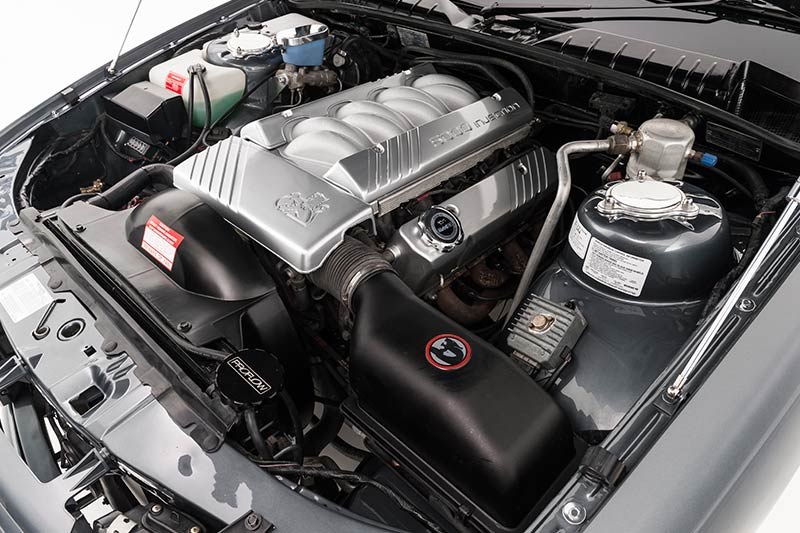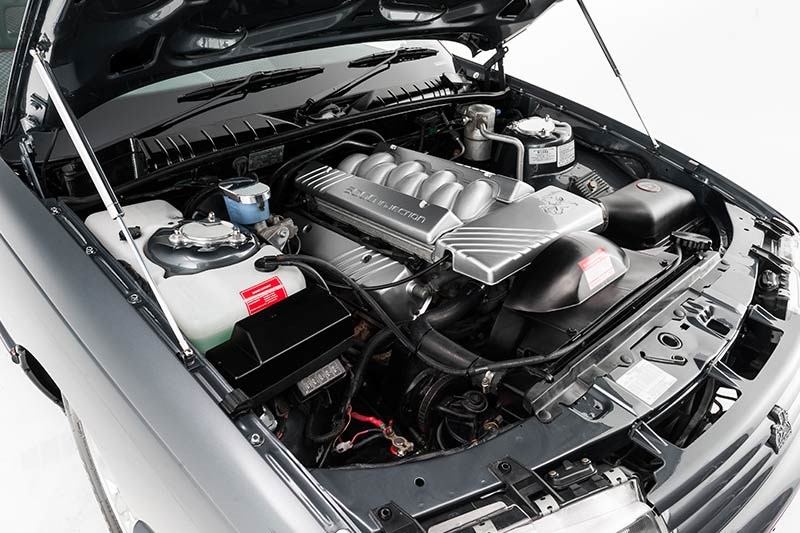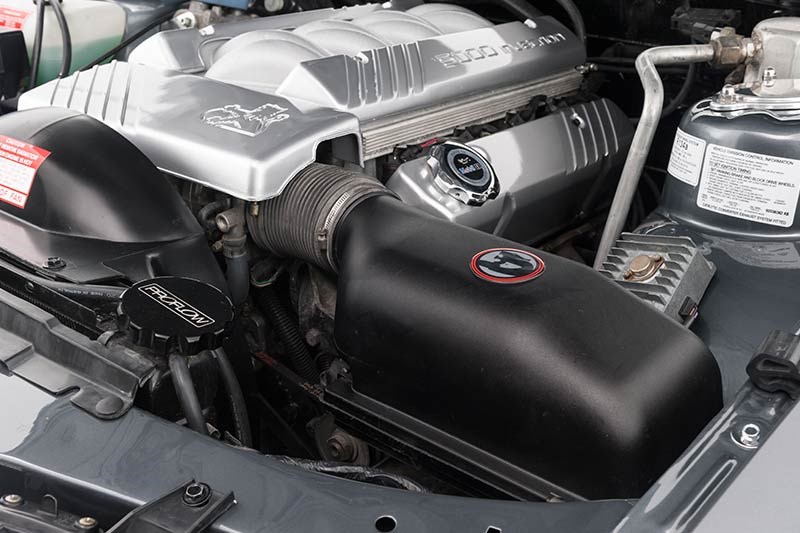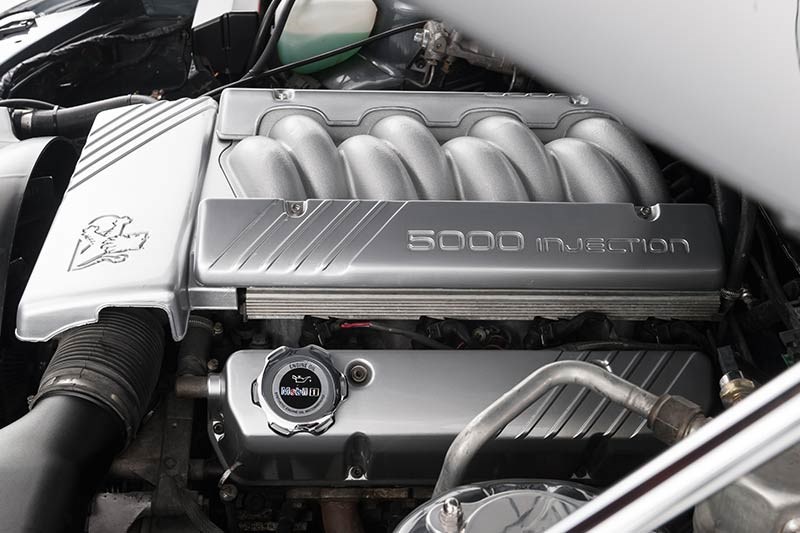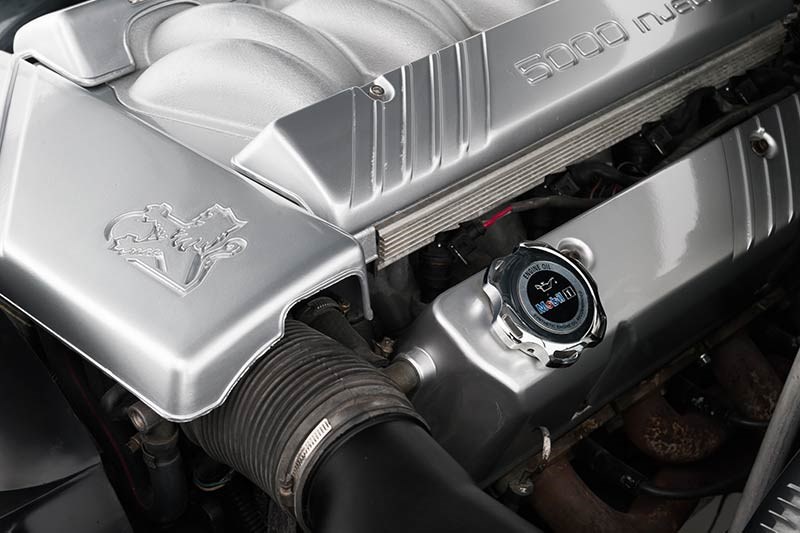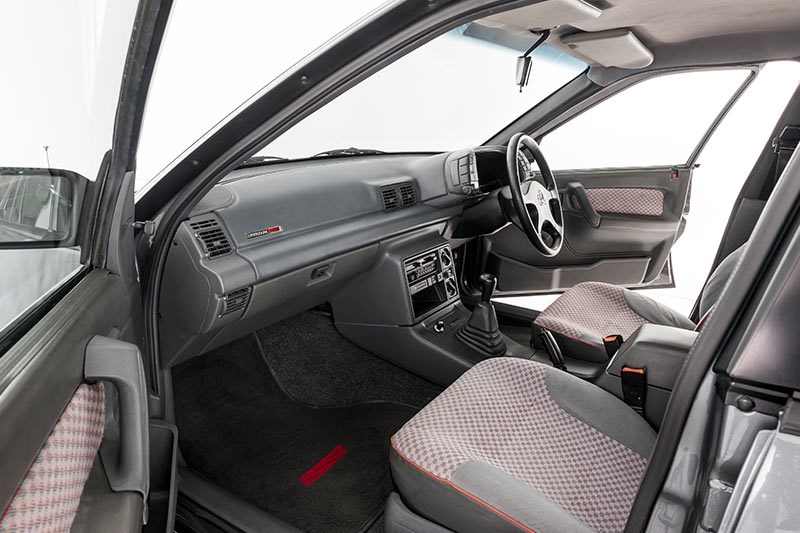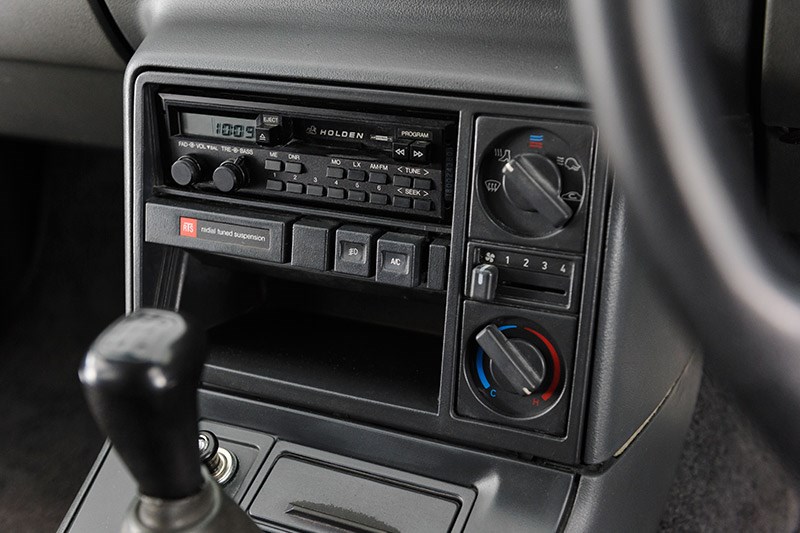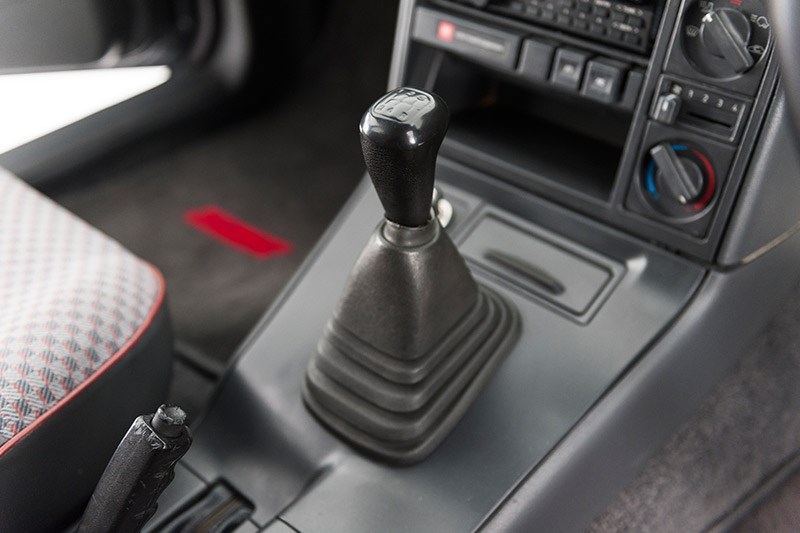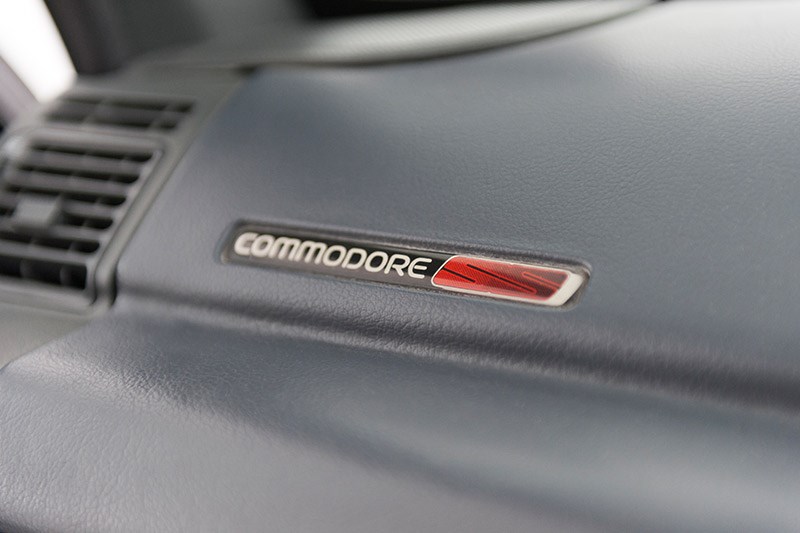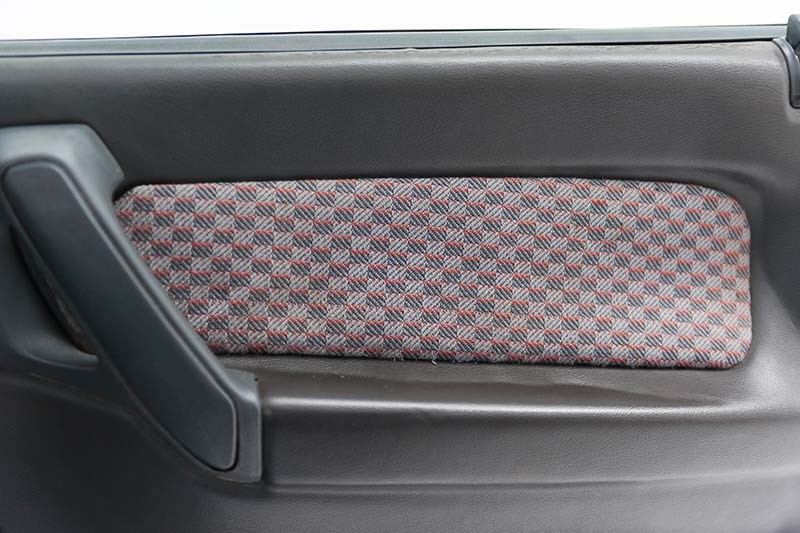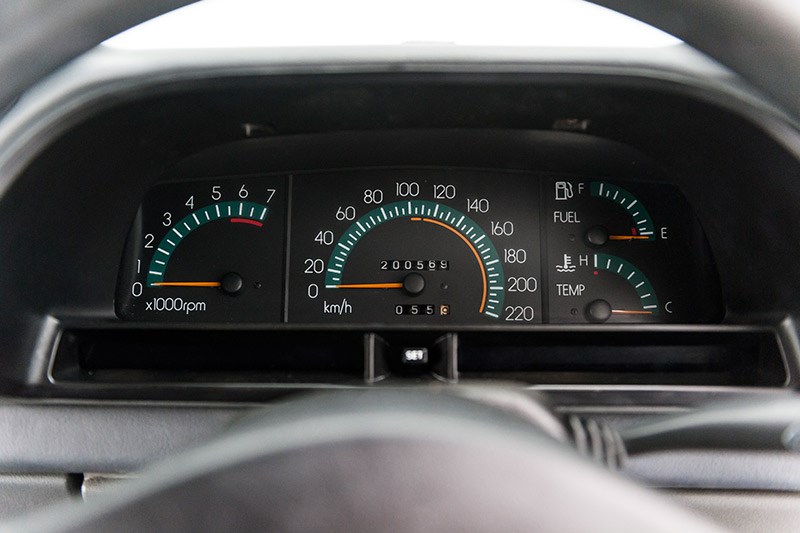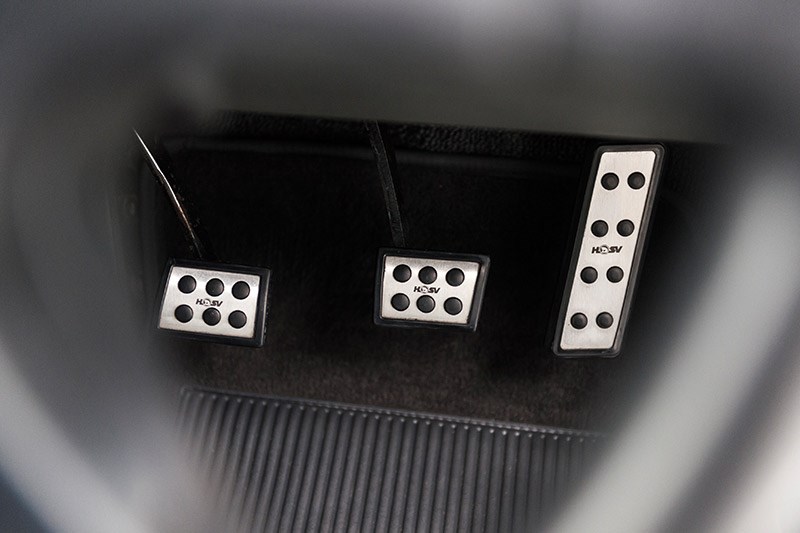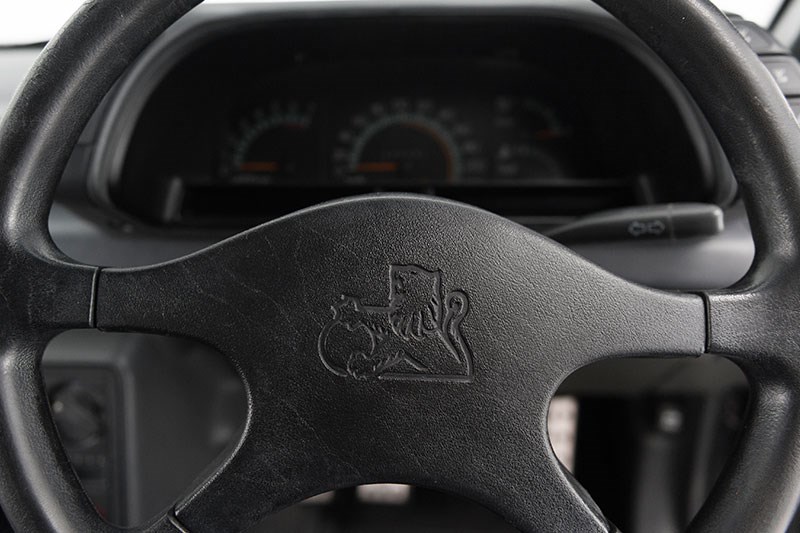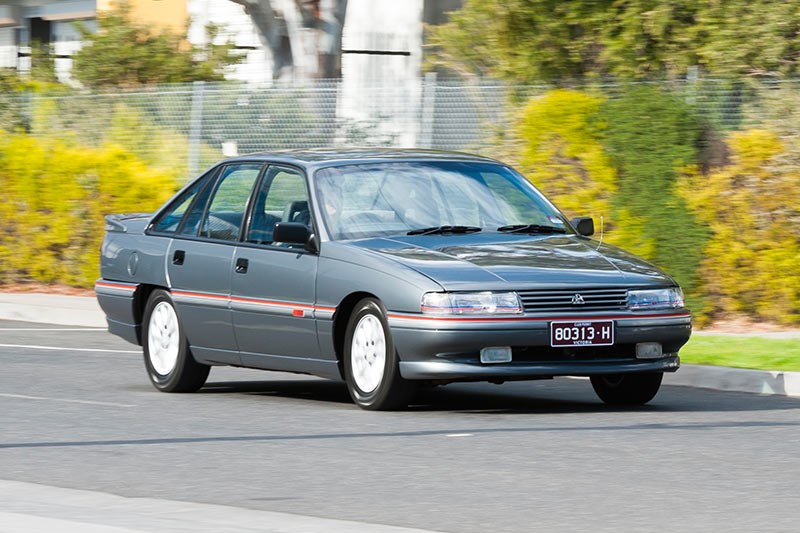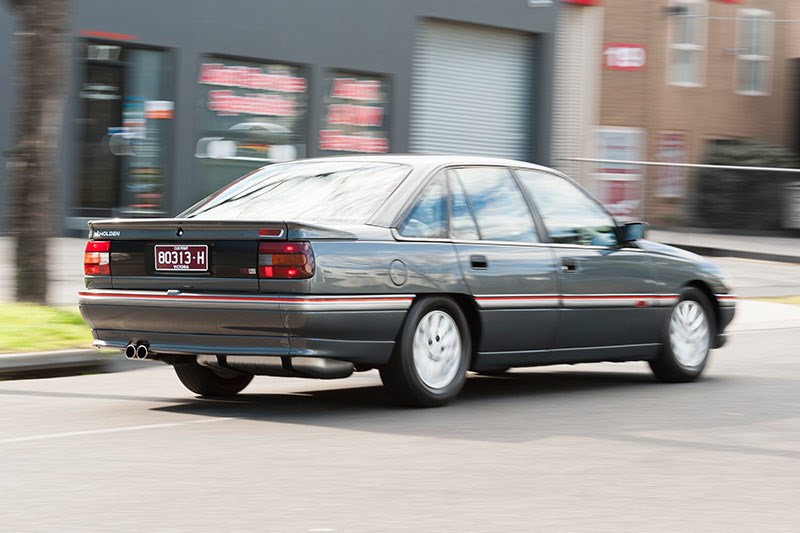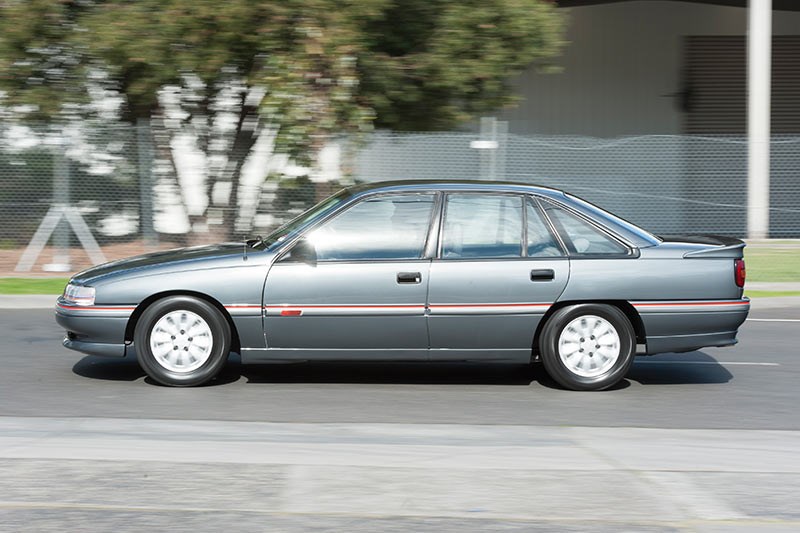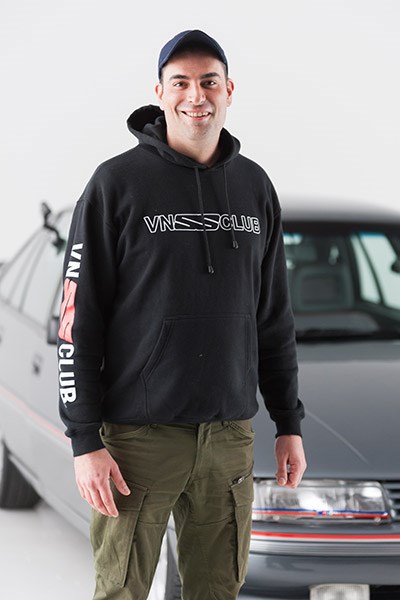 Robert's tired and hacked-about VN SS Commodore couldn't have turned up at a worse time, but now it has a new lease on life
Holden Commodore VN SS
There's no doubt Holden's Commodore VN SS is one of the sleepers in the classic car market. For a while there, the demand was minimal, except among a few diehard fans. However that situation has changed radically over the last few years, with interest increasing – particularly since the cessation of local manufacturing – and with prices creeping up accordingly.
Robert Groeneveld's interest in them goes back decades, and he's one of a few people who have treated these cars as full resto projects. Whether that's the most sensible financial decision is up for debate, but that isn't why you put in this sort of effort. "I've had 71 cars and for me it's the feel of a car," he explains. "When I was about 10 or 11, I remember another family had an Atlas Grey VN SS and I remember thinking, wow this thing is just tough. I've always wanted one since then.
| Read next: VN Group A prototype restoration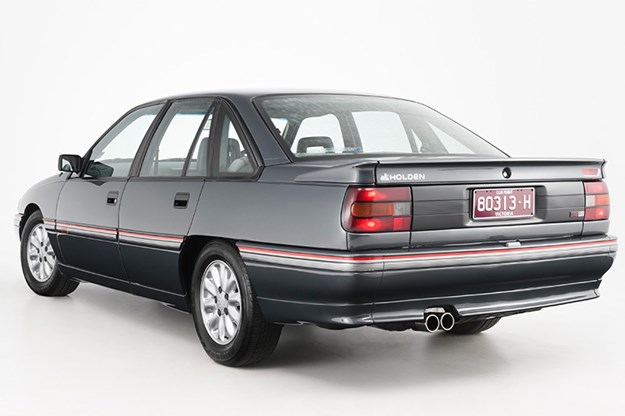 "I went through the whole hot fours and rotaries thing, then a couple of years ago I was about to get married and was renovating a house. Timing was terrible. My cousin Tristan, who I've been going to Summernats with every year, messages me and says mate I've just stumbled across this VN SS in a garage.
"I had to have it once I saw the photos."

With the passing of time it's a profile that's become more attractive
It was in doof-doof spec – 20-inch wheels and custom cut springs. When he first did the suspension on it, the mechanic said the labour bill for removing them was low – they literally fell out once it was on a hoist. "It had a monster tacho and all sorts of other gauges, it was rough," says Robert.
What's driving their popularity? "I think it's nostalgia for people my age (in their thirties). It's the same reason as XA XC Fords or VL Holdens caught on for older people. It reminds me of when I was a kid, or it was my first car. They're still relatively affordable."
| Read next: HSV VN SS Group A buyer's guide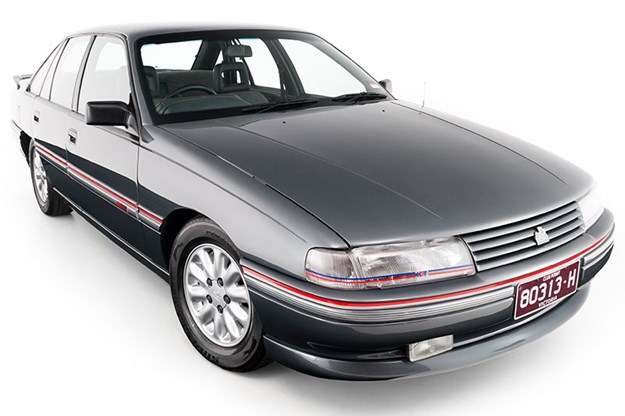 But the prices have been climbing and some parts are thin on the ground. "I paid $250 for a genuine SS steering wheel three years ago and everyone laughed at me. Try getting one now for less than $800!"
There were two stages to the build. The first was get it up and running and on club rego. That entailed stripping out the interior, wheels, brakes and suspension and having it serviced. "We did plugs, leads, exhaust, everything to get it running nice and looking presentable, so it was driving really well and I could use it," says Robert.
| Read next: 30 years of Holden VN Commodore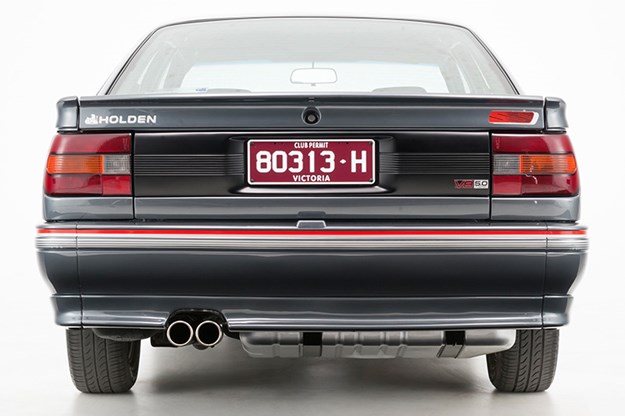 "But then I'd wash and detail it and think, it's rough. The panels didn't match, it had a terrible closed-door respray and rust was coming through.
"So the second step was find a panel and paint shop. I interviewed 10 shops, had a look at their work, got quotes. A lot of shops weren't interested. Some of the resto guys were saying there's no money in it because of the amount of time and effort required.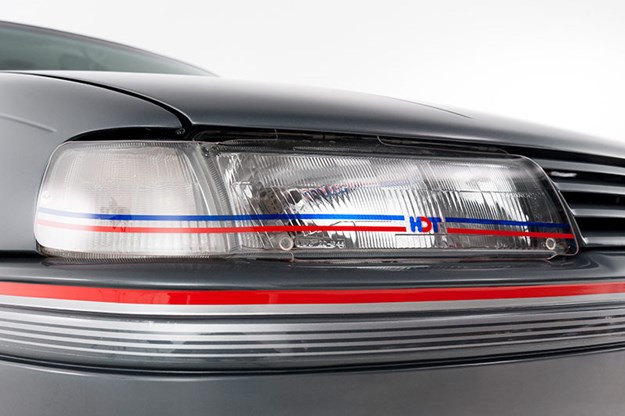 "I think the best thing about social media is I could follow some of the paint shops." One of them was Glossworks. I spoke with Thanos and his painter Johnny. They said they were a fairly new shop wanting to make a name for themselves and were looking for a stand-out car that would help make their reputation.
| Read next: 1991 HSV VN SS Group A (Tooheys Group A)
"The budget blew out but that was okay as there was extra work and the attention to detail was sensational. The panel and paint alone took a year. It was going to be six months, but the way I saw it was if I'm going to get the car that I want, that's fine."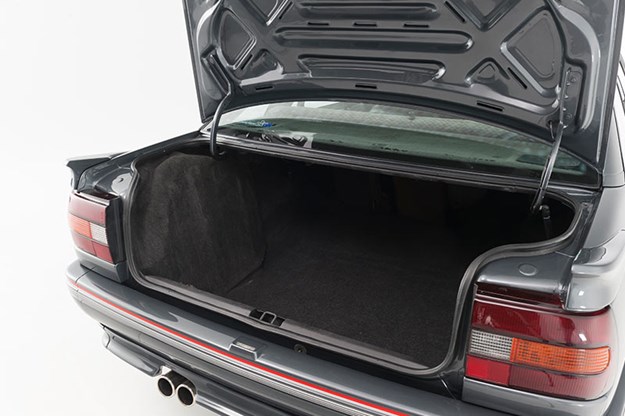 The engine was left pretty close to original spec. It's the factory 304 injected V8, with the injection remapped by EFI Dynamics, and it's been rebuilt with a mild cam, HSV intake, new headers and exhaust .
Of course the driveline got a complete make-over as well. The transmission is a fully-rebuilt T5 with a factory clutch, while the diff has been attended to with fresh gears, and the driveshaft was balanced.
Robert got the suspension redone with Monroe GT shocks and King Springs – he's a big fan of the set-up. "The car drives beautifully. It's like a new one."
With 30 years of build-up in them, the brake components were completely stripped and redone. We're talking sandblasting, repaint and rebuild. The brakes were fully rebuilt, with the calipers removed, sand-blasted, repainted and fully rebuilt.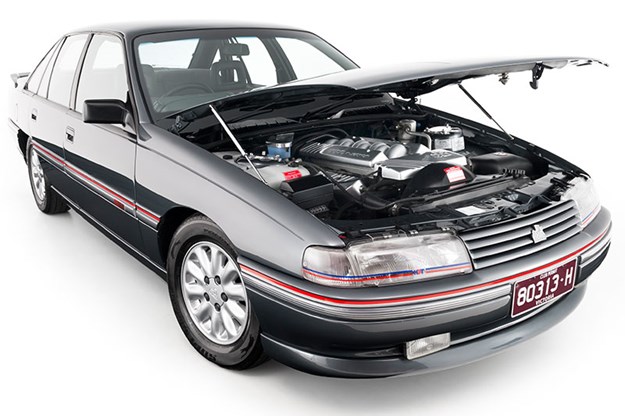 The trusty injected V8 powered a number of models
Stick This Decals in South Australia – again found through social media – is reproducing every sticker that came out with this car, so that's what went on. Meanwhile the V8 badge came from Rare Spares. All stickers and badges are brand new.
As for the front badge on the grille, "A new-old-stock one goes for $250 on Ebay", says Robert. "So Johnny at the paint shop removed the original and restored it. I sold the HDT letterbox grille that was on it when I bought the car and replaced it with the standard one – I think it looks nicer.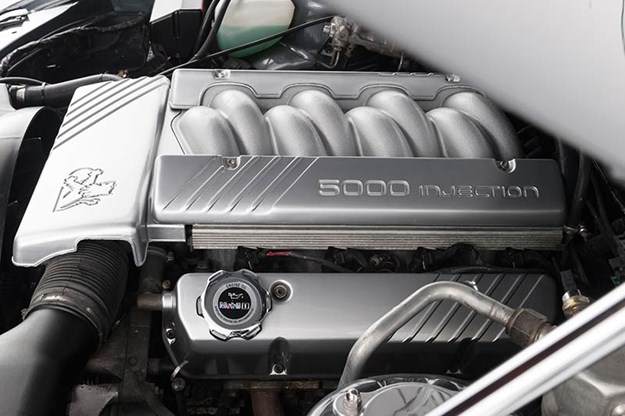 The interior is standard VN series 1. "Originally I had HDT trim in there, but the look I had in my head was tough streeter with factory trim. I tracked down a genuine SS radio, and they now go for big money. It has custom-made floor mats, and new carpet from a low-kilometre SS. Sound deadening was installed on the floor and doors. The only aftermarket modification is the HSV VY Clubsport pedals. I just wanted to neaten it up."
What are you going to do with it, Robert? "I am going to get to every car show I can. I'm going to drive the pants off it and enjoy it," he enthuses. "I want to bond with the car with my son, go for drives with my wife, wash it on a Sunday. All those sorts of things."
VN Commodore market review
- Cliff Chambers
An economy threatening to collapse under the weight of double-digit interest rates wasn't the place to be selling cars intended to entertain rather than provide basic transportation.
New in 1989 an SS Commodore automatic cost $28,000. but by 1991 when the VN was replaced the VP version was priced at more than $33,000.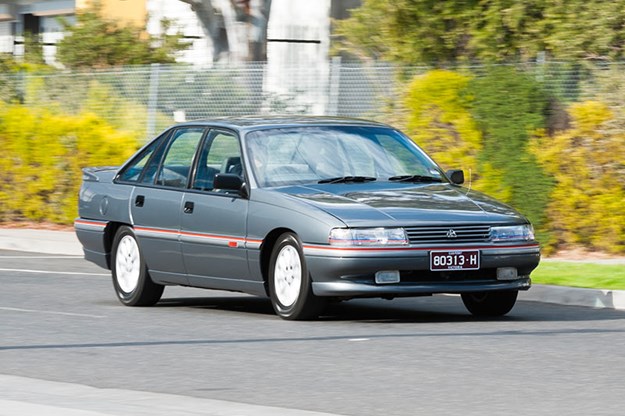 Even in near perfect condition and in a market where demand for older performance models is currently surging, getting your money back on a VNVP SS owned since new is unlikely, particularly if you allowed for interest on that money over time.
Not until the most recent surge in Aussie V8 values did the vast majority of early SS Commodores even make their way past $10,000. Asking and selling prices have undergone a significant revival. The $30,000+ being asked for some cars could represent the peak for a while. There is a bright side though. The SS, even allowing for advancing years, is a roomy, powerful family sedan that will waltz through the gates of any All Holden display day and attract some admirers as it will be one of few being exhibited.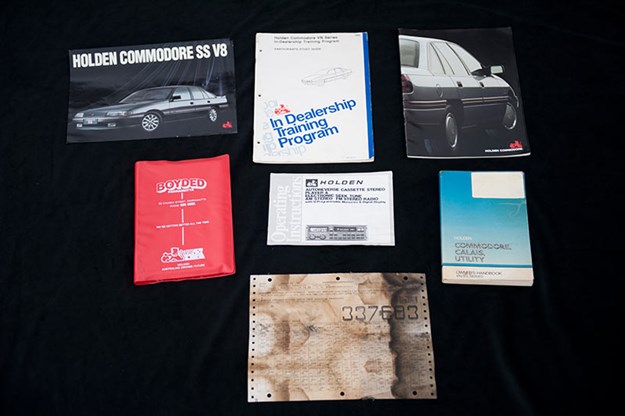 It's great having loads of info on your wheels dating back to day one
Rusty, neglected cars with rotting seat trim and crook electrics are not the way to go. Full restoration can cost $50,000-plus, or more than the amount an owner is likely to recoup if there is a sudden need to sell. For the time being, buy and restore for fun rather than profit.
VALUE RANGE - Holden VN SS Commodore
FAIR: $7000
GOOD: $17,000
EXCELLENT: $28,000
(Note: concours cars will demand more)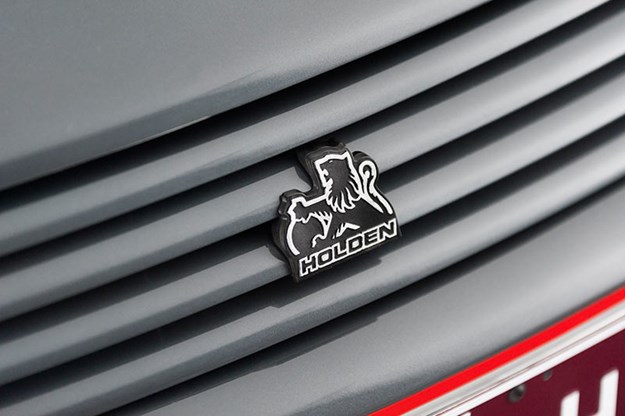 I own one too!
- Dave Morley
I swear, I didn't set out to buy a VN SS. Like a lot of people I was of the opinion that the VN was a flawed design. I guess it still is, but in an age where cars physically steer you between the white lines, tell you how far back to stay from the car in front and car-makers tell you CVT transmissions are good for you, the VN in SS form is a breath of fresh, analogue air. And then I tripped over the advert for this one and couldn't resists a look-see. Naturally, I bought it.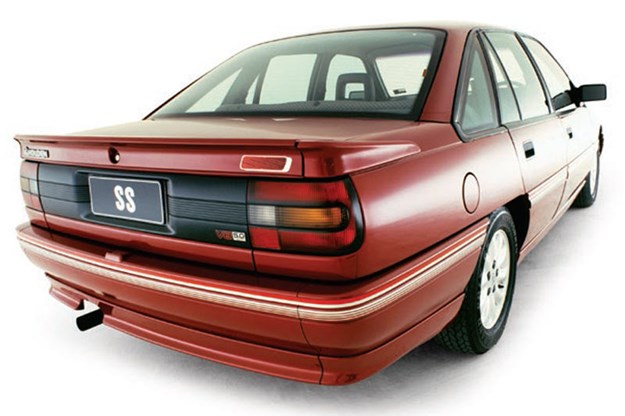 Mine's done about 103,000km from new and it's a manual, so I guess that makes it special in and of itself. But that didn't stop me modifying a few bits and pieces and adding some others. Originality is over-rated sometimes.
I had to replace all the bushes and the fuel pump, which is par for the course for these things, but it never fails to make me giggle when I plant the boot and that old Iron lion gets out of bed. And our bond was completed a year or so ago when a galoot in a mobile-chicane people-mover sped up as I was overtaking him. I dropped a cog and booted the SS out of his way just as a stickered-up LandCruiser came over the hill. I still don't know if it was a police car, but I never saw it again. That's love, right there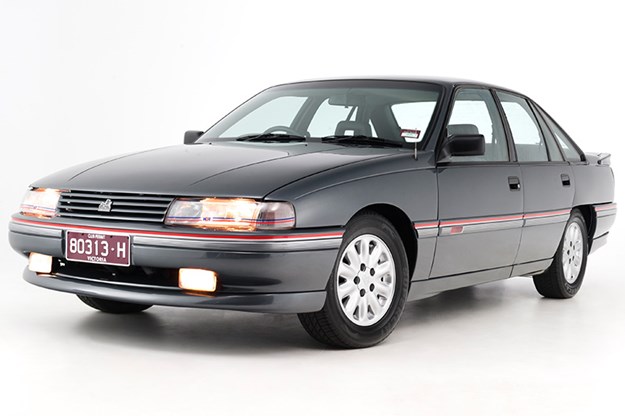 BUYER'S CHECKLIST
Body & chassis
Close on 30 years of exposure, and the risk of of ratty repairs means a lot of SS Commodores come with body problems. Limited clearance when negotiating speed-bumps or climbing gutters makes low-slung cars susceptible to crushed sills and cracked plastics. Varying bumper and bonnet gaps can signify poor-quality repairs. Look for chassis rail ripples and rusted inner sills and floor pans.
Replacement body panels are still available at fair prices – new door-skins at $125 each and used bonnets that sell for around $300. Finding body plastics (bumpers and rubbing strips) in good condition is difficult so make sure they aren't significantly damaged. Keeping spare panels and glass if you have the cash and space is a good idea.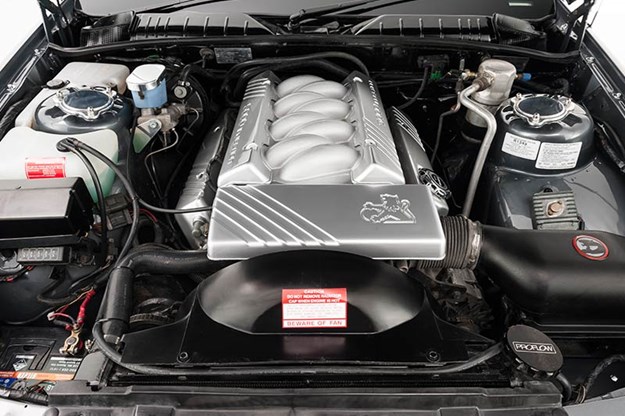 Engine & transmission
The VN's LB9 V8 was the first such engine to use fuel injection and remained in production until 1999. Plenty of these injected Aussie V8s remain available, as do kits of parts to replace clagged injection or tired engine internals. Unless you need to preserve the authenticity of a 'matching numbers' SS, it will be cheaper to install a recently rebuilt engine - from a trusted supplier of course. Clutch life varies according to use but 80,000 kilometres should be possible. Cars with a mushy pedal need the cable checked (there is a factory tolerance on the set-up) but stay away if gears are difficult to select and acceleration sends vibrations through the gearlever. Automatics that slur changes or jump from 2nd straight to 4th need an overhaul.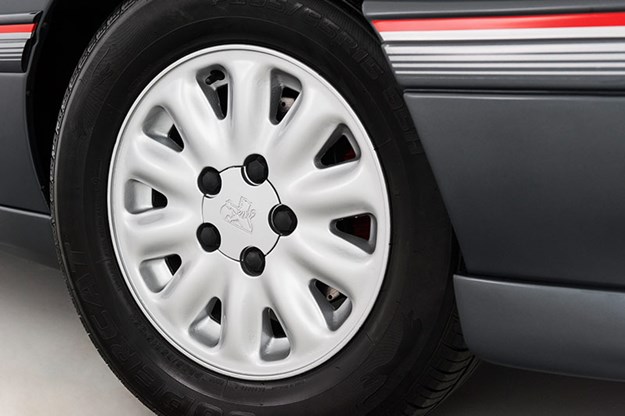 Suspension & brakes
A narrow track carried over from the VL sees lots of owners running excessive negative camber which is hard on the inner edges of tyres and other chassis components. Worn bushes cause front-end clunks and wavering steering response. Be careful too of a car that rolls, bounces and wants to dig its nose in when cornering. Commodore V8s are hard on front shocks so buy quality replacements. Lowered springs are commonly used when cars undergo suspension rebuilds. In conjunction with low-profile tyres they reduce ride height and ruin ride quality. Brake squeal and shudder tells you the discs have had enough but sets of high-quality replacement rotors and pads cost less than $1000.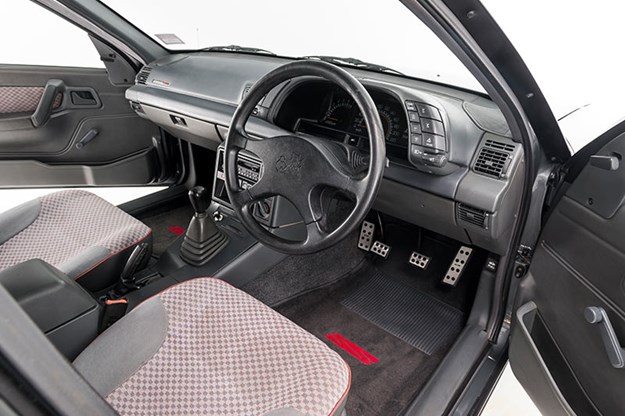 Interior & electrics
Aged trim is going to influence the money being paid for early SS Commodores. The patterned seats can be retrimmed in other fabrics but finding a rolll of the correct material is hard. Complete seats in decent condition cost around $300 each. Leaks from the heating system and poor windscreen sealing will combine to create damp, smelly carpets and possible rust. Commodore headlining is prone to coming adrift and brushing annoyingly against occupants' heads. Some trimmers want $500 to properly rectify the problem but there are less expensive methods. Air-conditioners that blow warm air (or none) mean money needs to be spent if you want comfort when driving in summer.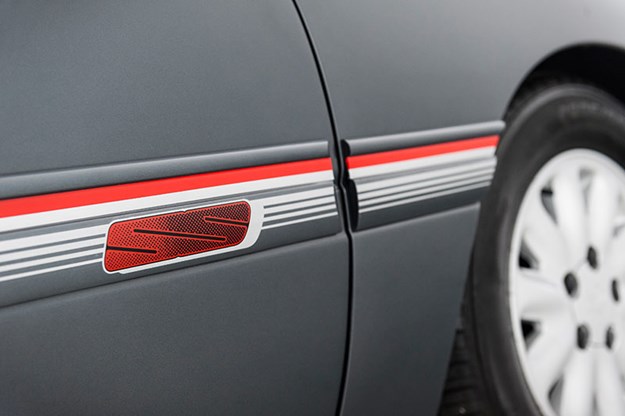 1989-1991 Holden Commodore VN SS specs
NUMBER BUILT: N/A
BODY: integrated body/chassis four-door sedan
ENGINE: 4987cc V8 with overhead valves and fuel-injection
POWER & TORQUE: 165kW @ 4400rpm, 385Nm @ 3600rpm
PERFORMANCE: 0-100km/h: 7.3 seconds, 0-400 metres, 15.2 seconds
TRANSMISSION: 5-speed manual0
SUSPENSION: FE2 Sports: Independent McPherson struts, control arms and coil springs (f); live axle with five links coil springs and telescopic shock absorbers (r)
BRAKES: disc (f) disc (r) with power assistance
TYRES: 205/65 R15 radial
Unique Cars magazine Value Guides
Sell your car for free right here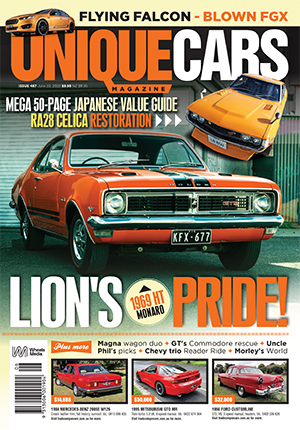 SUBSCRIBE TO UNIQUE CARS MAGAZINE
Get your monthly fix of news, reviews and stories on the greatest cars and minds in the automotive world.
Subscribe