1968-1969 Ford Falcon XT Buyer's Guide
---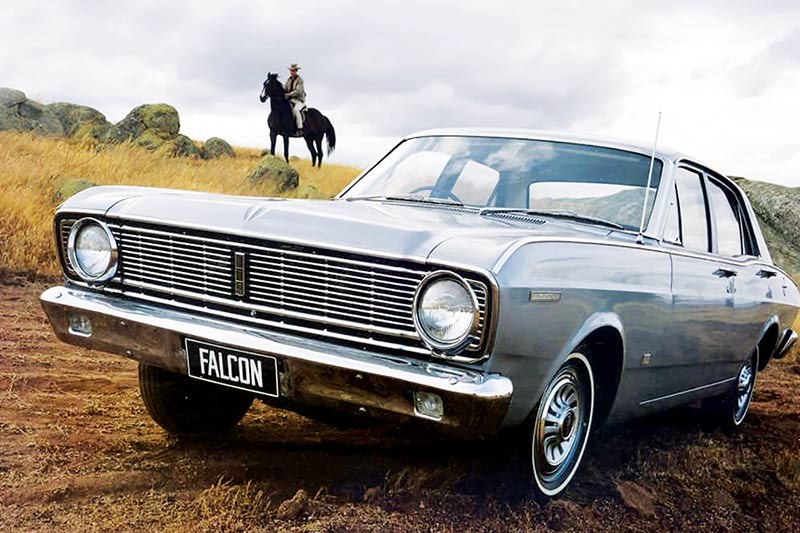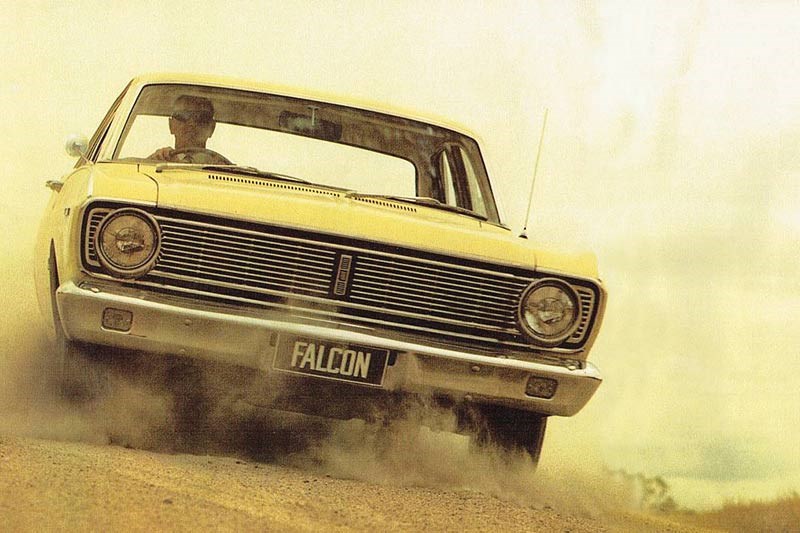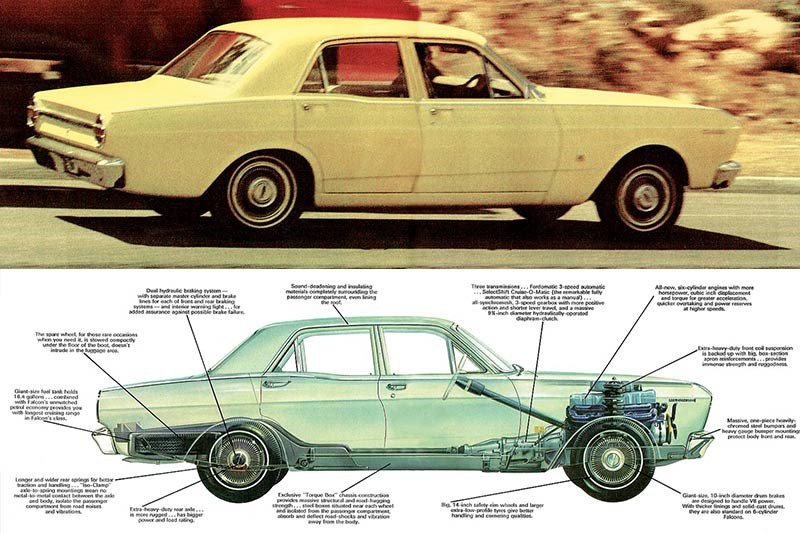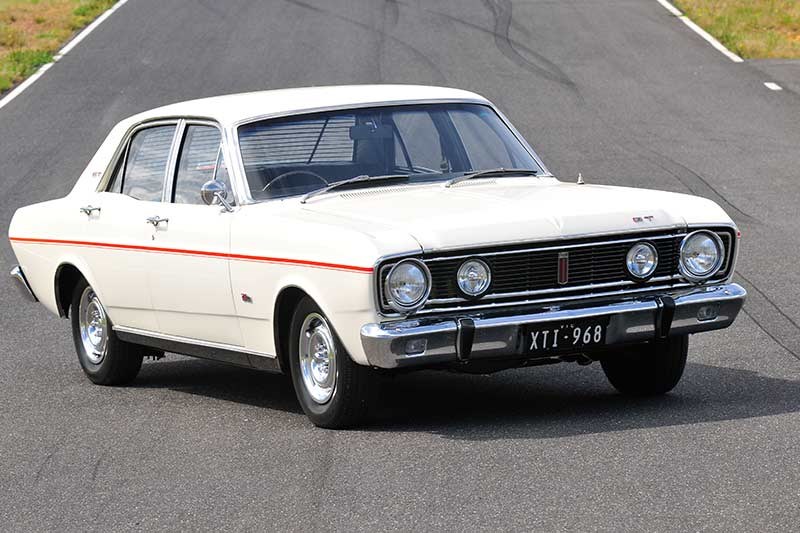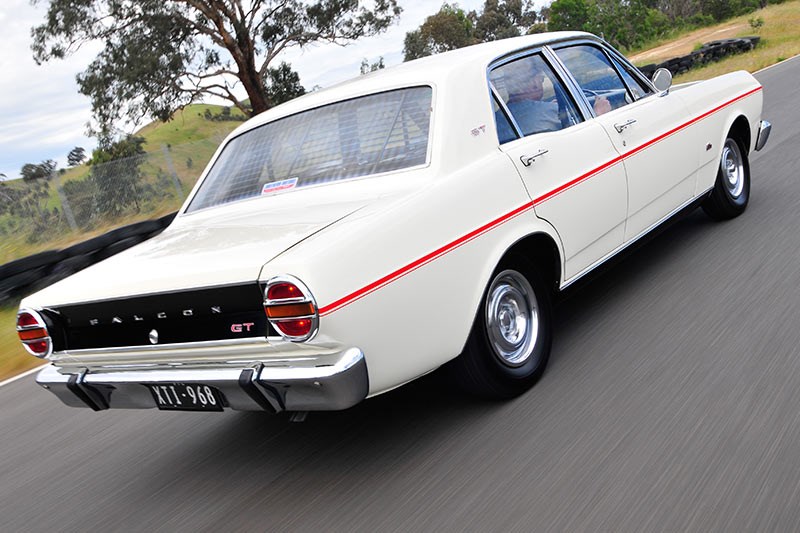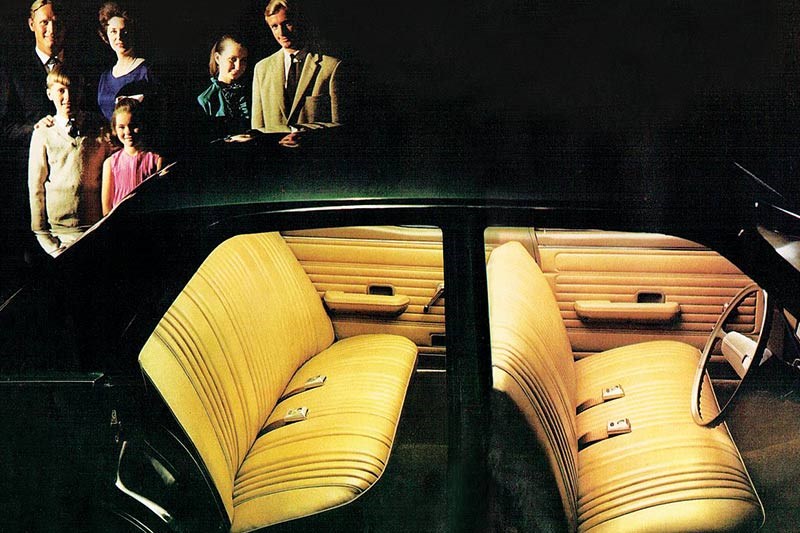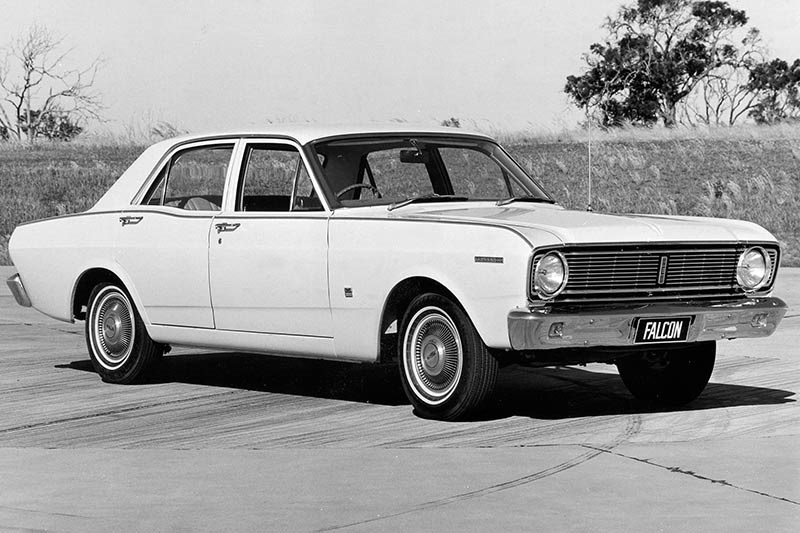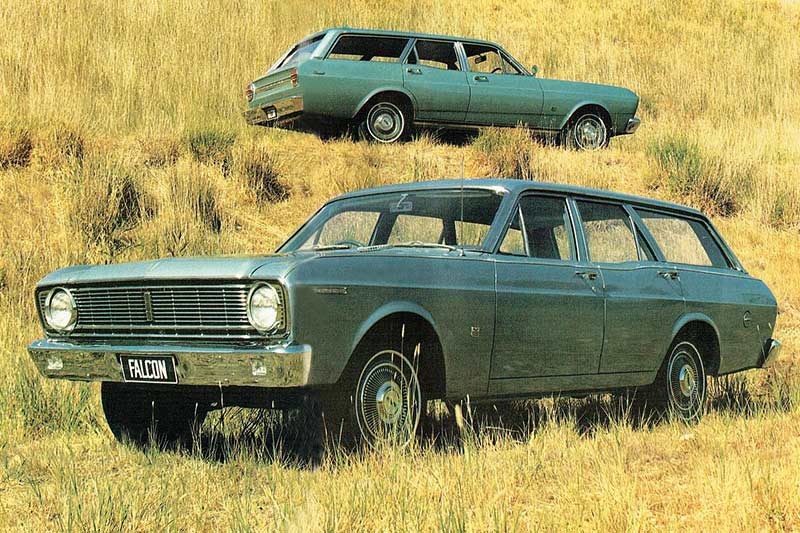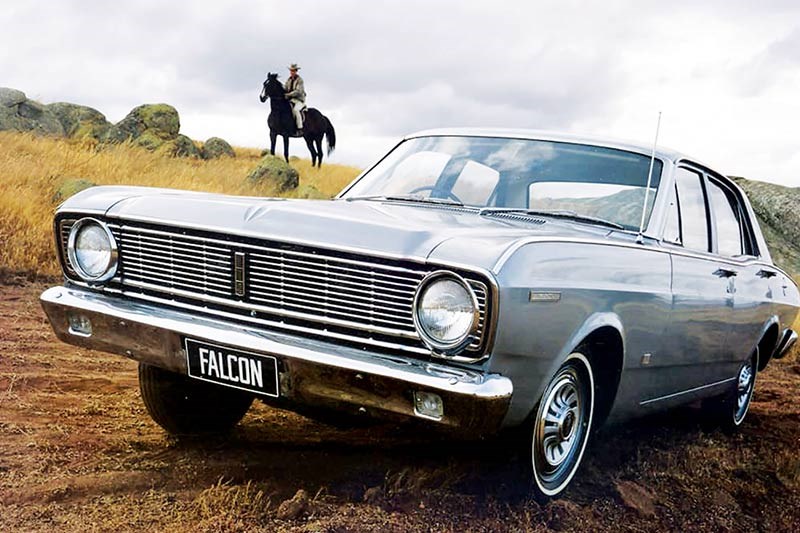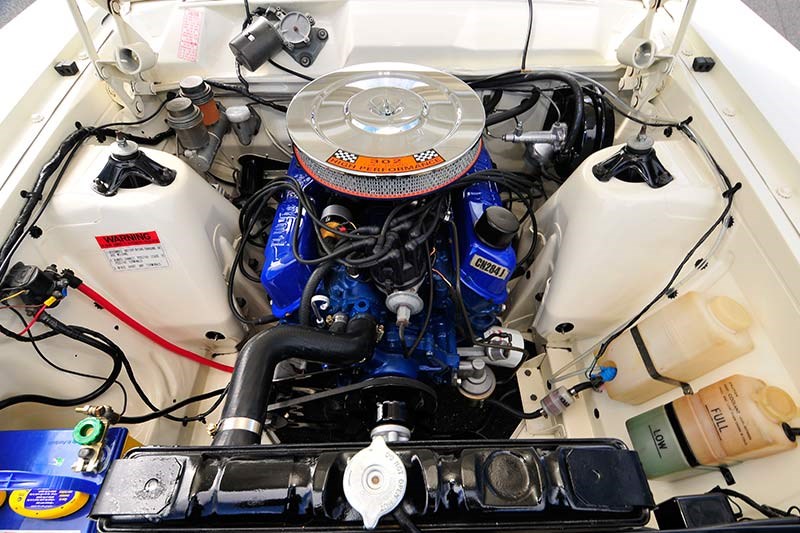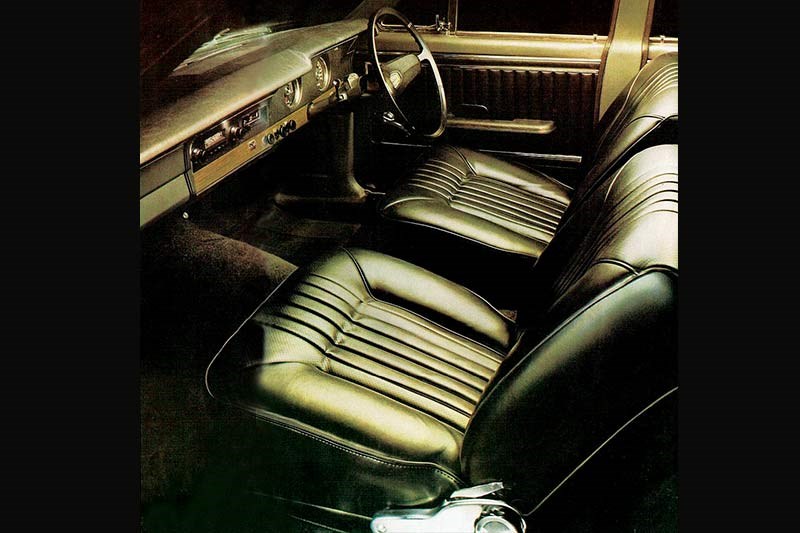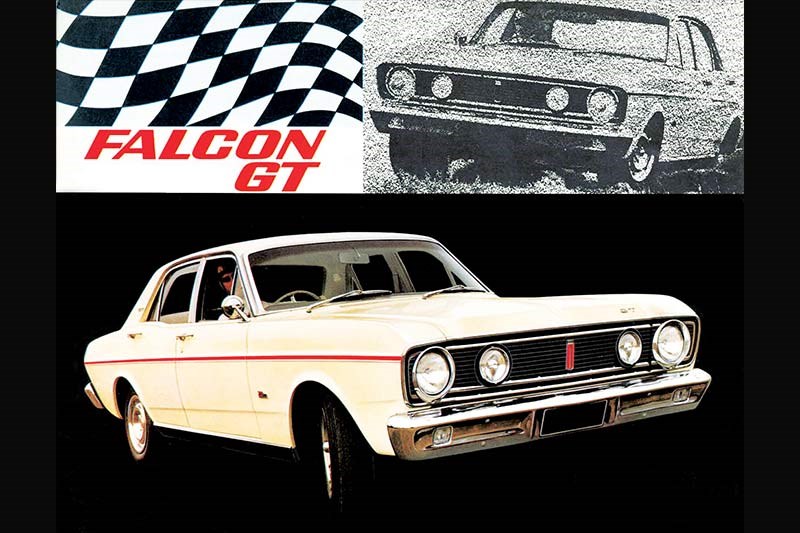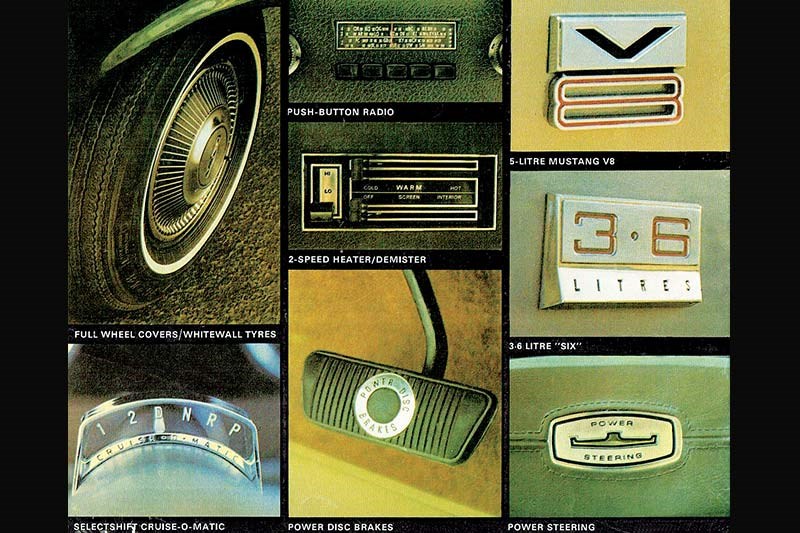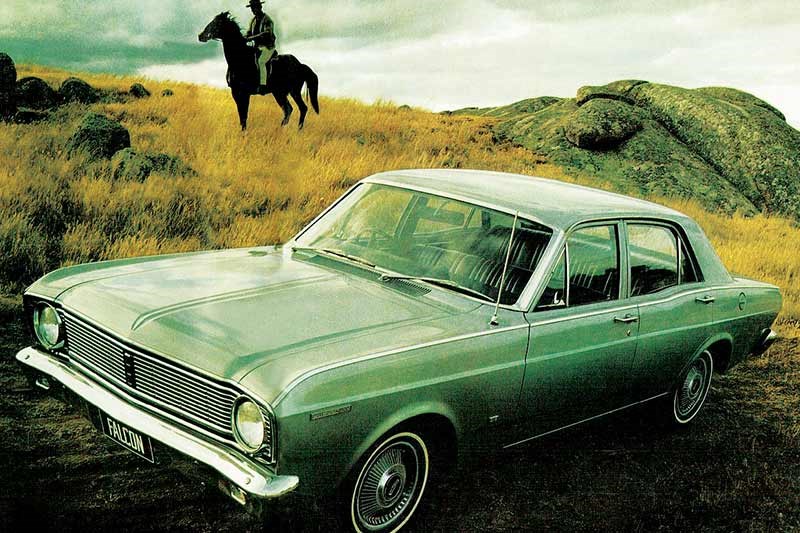 The dramatic impact of its 'Mustang bred' XR Falcon predecessor was always going to be a hard act for the XT to follow - the reality was that its chapter was a worthy part of the Oz Falcon story
1968-1969 Ford Falcon XT
Having spent massively and with great success on its XR model, Ford could not be blamed for keeping the lid on the bikkie tin when upgrading to the XT range which would be seen in 1968.
A less-complex grille, sensible rear indicators, new hubcaps and badges summarised the changes that would be apparent buyers of Falcon and Fairmont versions. Those who bought a GT were probably disappointed that their cars didn't stand out in the same way as the original XR but they did get a few extra benefits for their $4050 outlay including a limited-slip differential, improved seats and suspension plus a pair of Lucas Ranger driving lights.
As had been the case with XR versions, the XT range comprised sedans and wagons in three trim levels. Utilities and panel vans that could be bought in basic Falcon form or with marginally more equipment as a Falcon 500.
| Read next: Ford Falcon XR-XY GT market review 2017/18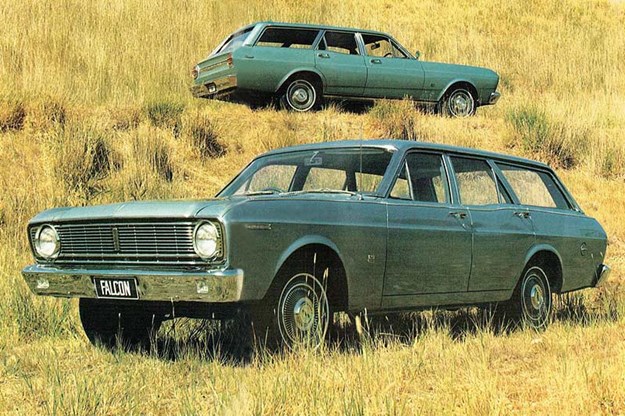 Big news from an otherwise uneventful launch was Ford's announcement that the enlarged V8 would be available to every model in the XT range and the ZB Fairlane as well. Basic versions of the '302' (4.9-litre) engine came with 157kW but the 'High Output' GT version was good for 172kW.
An XT Falcon sedan in basic trim, with the popular 3.6-litre engine and three-speed manual transmission would have cost $2590 back in 1968. Adding $55 to the budget saw disc brakes included, however a basic radio still cost more than $100.
Climbing another rung on the XT ladder put buyers into the reclining bucket seat of a Fairmont. These came standard with the 3.6-litre engine and automatic transmission, with the 4.9-litre V8 optional. Seat belts, distinctive door-trims, plasti-wood across the dash and pillar-mounted courtesy lights were among the Fairmont's special features.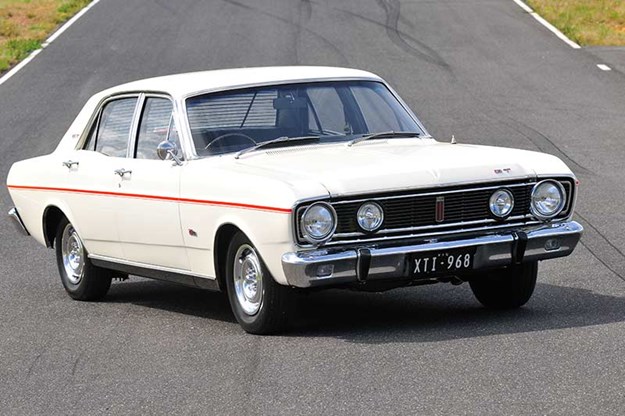 Commercial models in the XT range offered more space than comparable Holdens and the option of a V8 engine. These were the days before the panel-van culture really got its boardies on and an XT van with the 302 motor, fat wheels and 'decked out' load area will be much harder to find now than a 1970s van with the same features.
| Read next: Ford Falcon XT GT reader resto
A new range of colours accompanied the XT launch, with shades such as Zircon Green and Springtime Yellow brightening many a company carpark where beige and white had previously been dominant.
Nothing was done to alter the Falcon's very simple chassis design or reduce the wrist-wrecking five turns of the big plastic wheel that greeted a driver trying to park an XT. Power assistance was available but even it was wildly under-geared.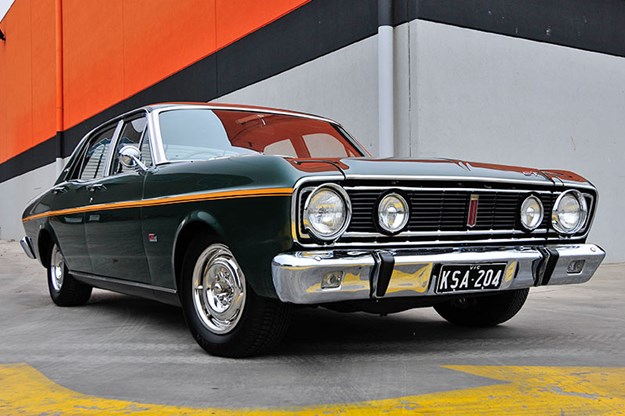 A year earlier, the battle of the Aussie V8s had commenced with victory in the annual Bathurst 500 race going to Ford's new XR GT. In 1968 the roles were reversed with Holden's new Monaro GTS winning, however the GM-H dominance survived only until January 1969 when an XT GT outlasted the Bathurst-winning Monaro and an Alfa GTV to win a 12 Hour enduro on the tricky Surfers Paradise circuit.
The XT's greatest competition triumph came not on bitumen but while facing 12,000 kilometres of torture during the inaugural London-Sydney Marathon. Three GTs started and all finished within the Top Ten. Best place was third, with the other cars filling fifth and eighth places to give Ford the Teams Prize.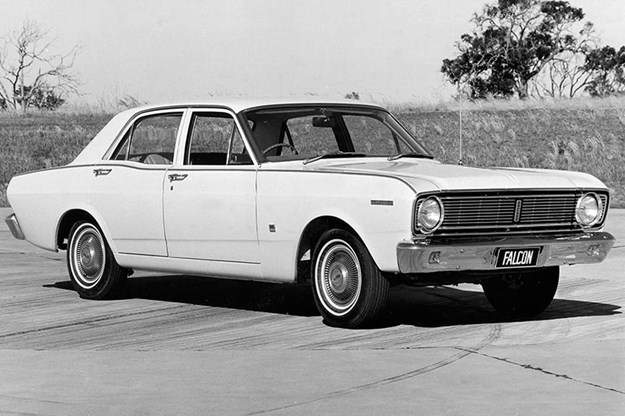 ON THE ROAD
Fifty years before people began buying XT Falcons their ancestors may have invested a hefty whack of their net worth in one of Mr Ford's terrific T Models. Today of course we no longer have an Aussie-made Ford against which to pit the XT but comparing it to the last of the FG Series XTs built in 2014 shows far less difference than there was between a T Model and the 1968 Falcon.
The XT and FG body structures are remarkably similar and they sit on a wheelbase that is almost identical – 2819mm for the 1968 car, 2838mm on the later one. The FG did gain more than 100mm in track width though, with more rubber on the road. Even an XT GT with radials as standard was running skinnier tyres than a bog-stock FG.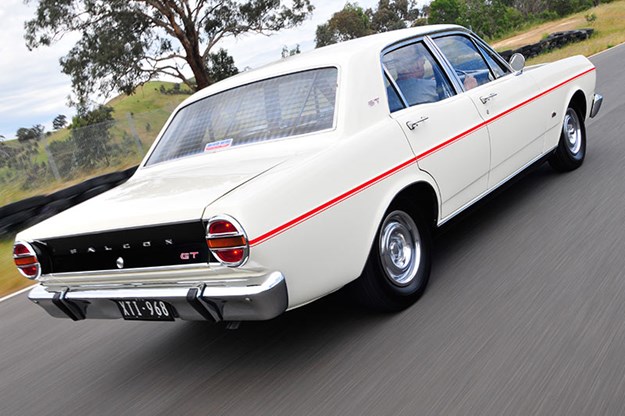 V8-engined XTs were fast cars in anyone's lingo as a 1968 road test proved. Using one of the scarce three-on-the-tree V8s, Motor Manual magazine recorded a one-way (wind assisted) speed of 113mph (182km/h). With an extra slot in its manual transmission and an extra 15kW the GT reached 202km/h and bolted through its 0-400 metre test in 16 seconds. However the later version claims a significant advantage in its ability to protect occupants in a crash.
Today's owners of older Fords probably worry more about fuel going stale in the tank than the cost of filling it. A GT will demand at least Premium Unleaded – with a valve-seat lubricant if hardened seats haven't been fitted – and consume 18-25L/100km depending on where and how the car is driven. Automatics can chew 15 per cent more fuel than the manual.
Handling wasn't too bad and even with a hefty V8 over their front wheels, XTs swallowed bumps with remarkable resilience. You don't get all three of your entrants in the world's toughest rally home in one piece if they don't. On corrugations the leaf-sprung rear would wobble around but experienced owners were adept at keeping their cars straight with delicate servings of throttle and steering input.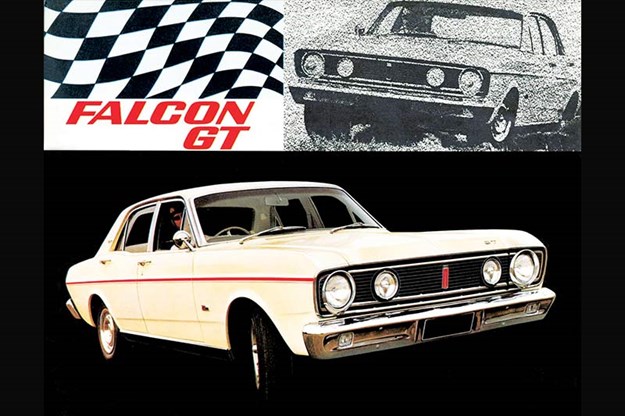 Changes to the suspension for XT including heavier springs and an anti-roll bar contributed to flatter cornering and less steering input at higher speeds. Road test writers also raved about the limited-slip differential which did a good job of taming wheelspin.
The seats are well-shaped and comfortable. However, generations bred to expect butt-grabbing bolsters and head restraints may feel they lack grip and that the back-rest is way too short. Seat belts – non-retracting – were standard for front-seat occupants but most will by now have made way for inertia-reels. The handbrake and some controls can be impossible to reach while wearing an original-pattern belt.
At this point we can't ignore a major change to the XT GT cabin. In XR versions the space between the seats was dominated by a huge chromed gearlever. In XTs the shifter was plain, 10cm shorter than the XR's and looked bland when compared with its US-sourced predecessor.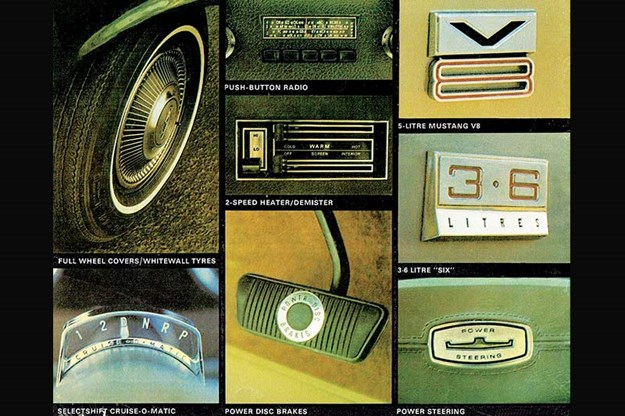 FORD XR FALCON BUYING
If you happen to be a dedicated follower of fashionable Aussie Fords then an XT might be well down your list of Cars I Need To Own. But think logically and the model tasked with bridging the gap between the XR and XW-XY series is very similar in design and will cost considerably less than the models that followed.
Over 74,000 XTs of all kinds were sold so volume is in its favour. Only 1062 four-speed GTs and 353 automatics were built, yet the sporty version is easier to find now than a basic six-cylinder sedan. These in very good condition are scarce and cost $25-30,000, with V8 Fairmonts now pushing past $40K. GTs exceed $100,000, with manual cars slightly more valuable than autos.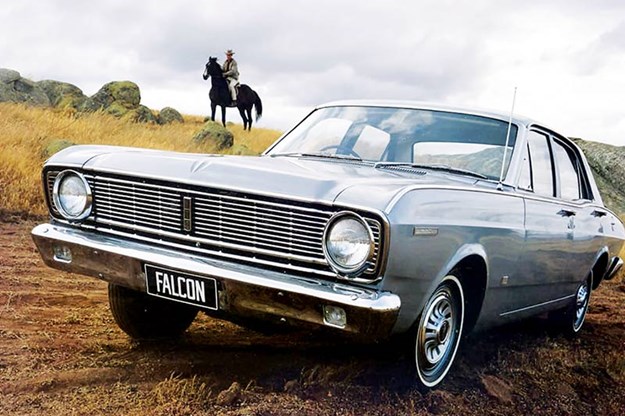 As the market for older Australian performance cars firms it is becoming very apparent that authenticity and provenance have become more important to buyers than presentation.
Matching numbers cars with the correct engine, carburettor and diff are now very hard to find and it is more than possible that an XT you look at will have some incorrect components.

Joining a club before even owning a GT is sensible and in fact welcomed by other members. Not only can you learn what's important about your preferred performance Falcon but you will be 'on the inside' should an existing owner want to sell or someone approaches the club looking to place a car.
BUYER'S CHECKLIST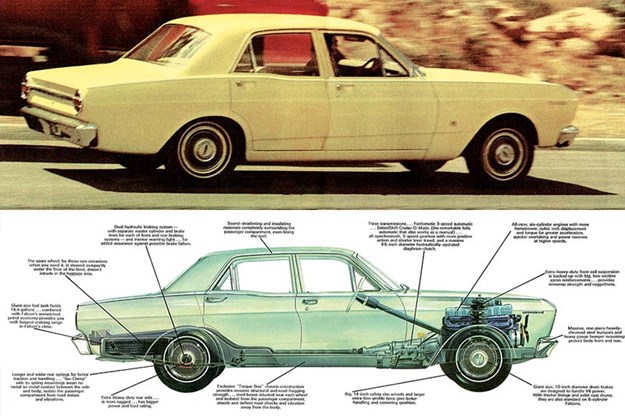 Body & chassis
Given that these weren't the most desirable of early-model Falcons, XTs haven't been preserved in the same way as an XW-XY might have been. Lower panels, especially wheel-arches and lower mudguards, sills, the boot and cabin floors, turret and lower doors all rust badly. Some repair panels including replacement floor-pans are locally available and sheetmetal shared with the US Falcons can be imported. Full sets of body rubbers cost around $1800. Replacements for all lights and lenses are available and reproduction bumpers have been seen at under $600. Door locks can seize with age and disuse so it was gratifying to see a set of unused, genuine locks and keys plus the matching ignition switch at $350.
Engine & transmission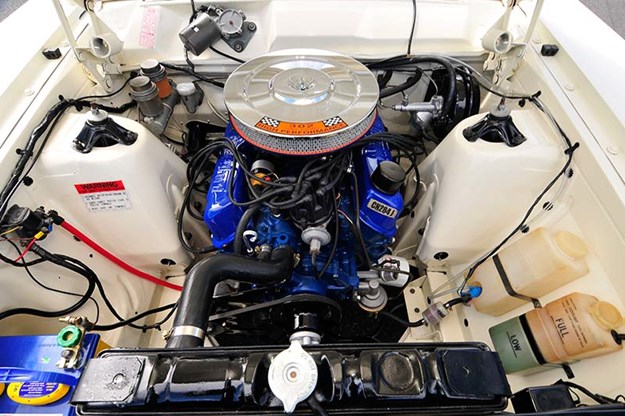 Engines to suit all manner of older Falcons are still plentiful, as are parts to rebuild a worn motor if you are keen to maintain your car's 'matching numbers' status. Sometimes the original motor will be long-gone, however this is less significant where the vehicle isn't a GT. Age and neglect manifest in leaks, rattles and exhaust smoke, none of which are particularly costly or difficult to rectify. Upgrades including electronic ignition and a more modern carburettor can make these cars more economical and reliable. Original differentials if noisy can be replaced by a nine-inch limited slip diff that will handle more torque than most 302s can muster. Both the Fordomatic auto and four-speed manual transmissions are durable. Upgrading to a high-quality clutch costs $500-600 plus installation.
Suspension & brakes
If the front suspension has been lowered or has sagged far enough for tyres to foul the wheel-arches urgent repairs are due. Creaking when the wheel is turned at low speeds is a sign of worn ball-joints or bushings and neither are expensive. Be wary of cars that use very low-profile tyres (50 Series or less) as these put stress on other suspension components. Rear spring leaves flatten and suffer cracking so be wary of cars that droop at the rear. Brake parts are available and easily replaced, with new rotors costing $250 a pair and reconditioned power boosters below $350. Replacing the original front brakes in a base model costs $250-350 per pair for new drums and shoes.
Interior & electrics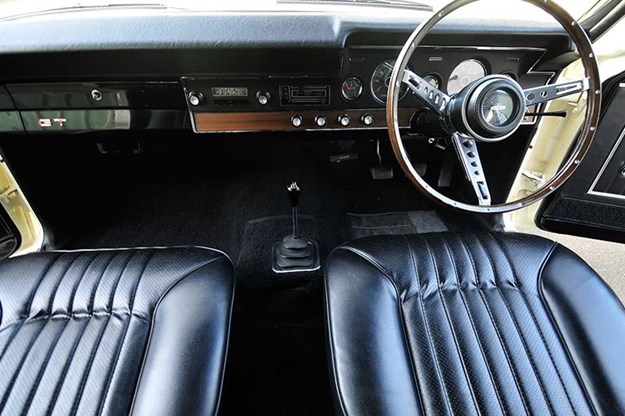 Components including carpets, door trims and seat vinyl needed to renovate a worn XT are almost impossible to source as original but are available from suppliers of reproduction parts. Larger items such as new centre consoles are available from under $500, with door-trims and armrests (sold separately) at around $100 each. Correct knobs and gauges can be tricky to find and a replacement GT steering wheel will be costly. Noisy starter motors, failed heater fans and indicators that won't cancel are common electrical faults but easy to rectify. New six-cylinder starters cost less than $150, new alternators around $200.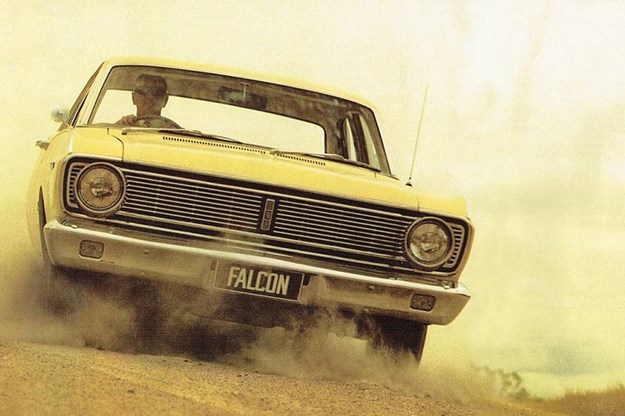 1968-1969 Ford XT Falcon/Fairmont specs
NUMBER BUILT: 74,394 (all models)
BODY STYLE: all steel, integrated body/chassis four-door sedan and station wagon, two-door utility & panel van
ENGINE: 3074cc or 3618cc in-line six-cylinder or 4942cc V8 with overhead valves and
single four-barrel carburettor (GT)
POWER & TORQUE:
172kW @ 4800rpm, 418Nm
@ 3200rpm (GT V8)
PERFORMANCE: 0-96km/h
8.5 seconds; 0-400 metres
16.3 seconds (GT manual)
TRANSMISSION: four-speed manual, three-speed automatic
SUSPENSION: Independent with wishbones, coil springs, telescopic shock absorbers and anti-roll bar (f) Live axle with semi-elliptic springs and telescopic shock absorbers (r)
BRAKES: drum or disc (f) drum (r) power assisted
TYRES: 6.95x14 cross-ply or 185SR14 radial

left Hang on tight. The XT could take the family on any adventure.
below Stumping up the extra cash for a GT was a big statement at the time.
right The XT's unique tail lamps and hubcaps set it apart from other early Falcons.
below Family-friendly bench seats front and back in a comfy, spacious cabin.
top Falcon GT dash had a full brace of gauges, plus a chrome and wood-finish steering wheel.
right Black out rear panel and chrome wheels distinguish the GT.
below The XT only got a minor styling nip and tuck.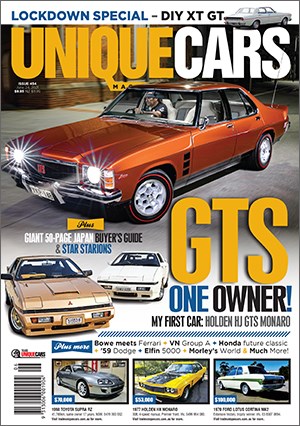 Subscribe to Unique Cars Magazine and save up to 42%
Australia's classic and muscle car bible. With stunning features, advice, market intelligence and hundreds of cars for sale.
Subscribe