Holden VL Commodore/Calais - Buyer's Guide
---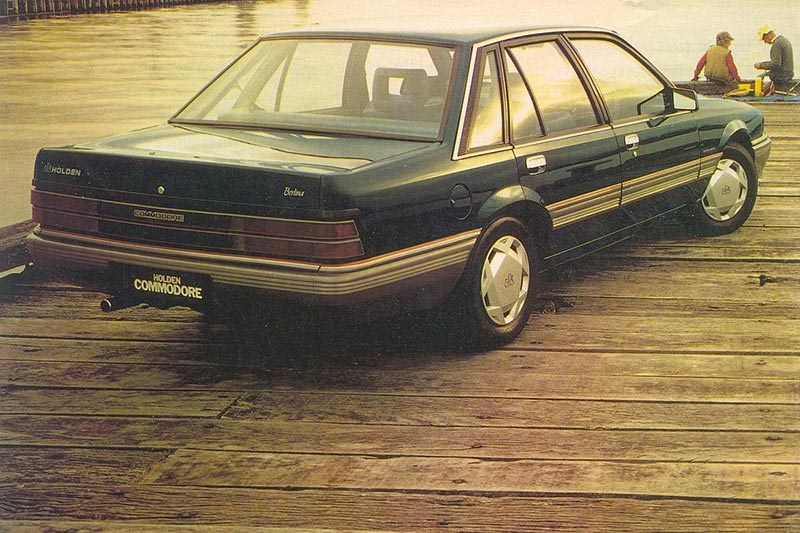 The introduction of unleaded fuel saw a Nissan engine under the bonnet of the Holden VL
Holden VL Commodore/Calais
It is a sad irony that the model that most embarrassed Holden and had it slapping journos with injunctions is today regarded among the brand's best-ever products.
With unleaded fuel due to be introduced in 1986, Holden's own six-cylinder engine couldn't be effectively modified to handle ULP and the V6 which would power the VN was three years away. For the first time in its corporate life, Holden needed to 'buy in' an engine for the final adaptation of its original Commodore.
The VL appeared in 1986 and under the bonnet was the same engine (almost) that could be found powering Nissan's new, Aussie-built Skyline.
| Read next: Holden VL Commodore history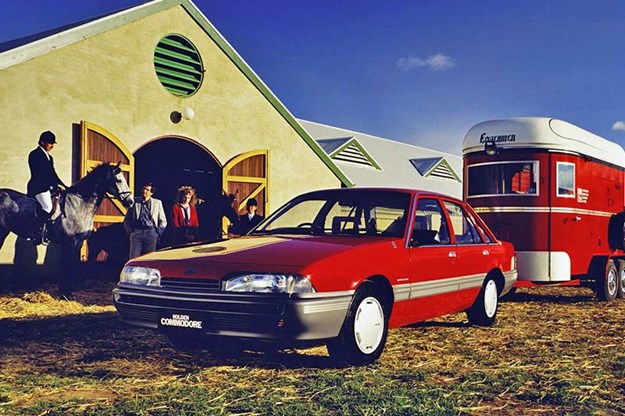 Punters didn't need to stress too much about the VL restyle. A slight reshaping of the nose with improved headlights and a very subtle 'ducktail' boot-lid lip were it for basic models, with a quite substantial change to frontal aspect of the Calais.
The reshaped headlights weren't just for show either. New 'homofocal' technology was claimed to improved high-beam intensity by 35 percent.
| Read next: Holden Commodore VL (1986-88) review
Most VLs were SL or Executive models and came with the six-cylinder engine and four-speed automatic transmission. A five-speed manual was available as well, but not to buyers of the V8-engined cars that joined the range in October 1986, who had to make do with the old-style Trimatic.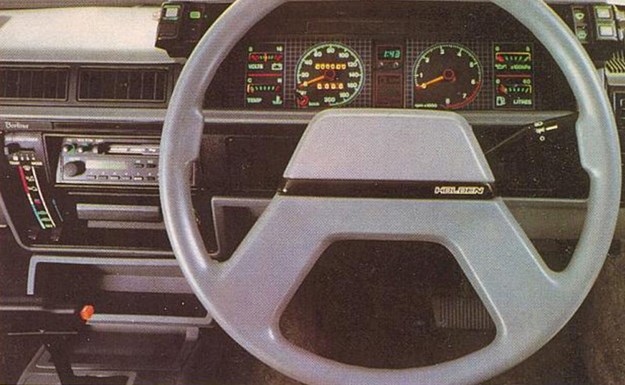 Executive models which were pitched into the fleet and rental markets were fairly basic in their specification with power steering and central locking included but air-conditioning and rear wheel disc brakes optional.
The VL Calais had undergone a simple but radical styling transformation to channel the appearance of a down-sized Cadillac. Half-hidden headlamps and a cross-hatched acrylic grille were unique to the Calais and certainly helped justify a $5000 price increase on the 3.3-litre VK model it replaced.
| Watch next: Holden VL Commodore turbo
Equipment list included new 15-inch alloy wheels, air-conditioning, cruise control, power windows and optional leather trim.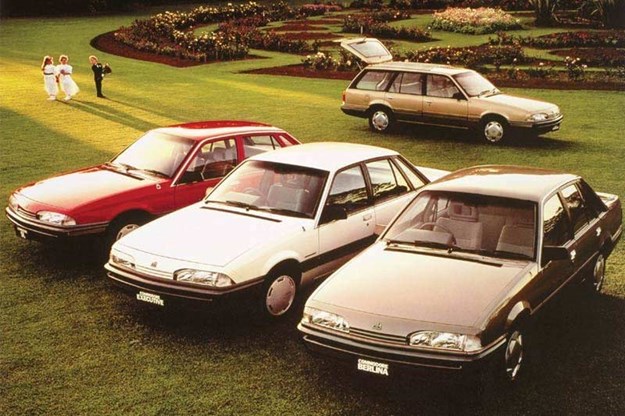 In conjunction with its new power train, Holden had done plenty of work on noise abatement with new and more extensive sound deadening making the VL a noticeably quieter car than the VK and, more importantly, than the XF Falcon that was its fleet-market rival.
The suspension changed as well, with modifications including softer springs to improve ride comfort and faster-ratio power steering for better feel. Non-turbo versions with all-disc brakes aren't common but worth having should one pop into the market.
MARKET REVIEW
Ten years ago it was possible to find 'budget' car yards brimming with high-kilometre VLs all priced at $5000 or less. Where did they all go?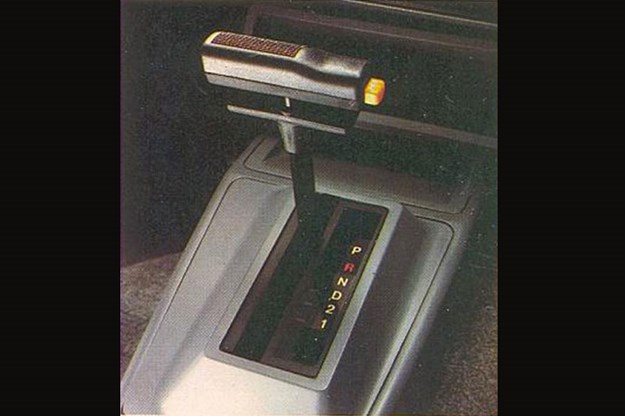 Generalised apathy compounded by careless younger owners accounted for many of them. Some of the survivors come with fancy paint, huge wheels and transplanted V8s attempting to justify silly asking prices. Turbo cars, especially the 'sleepy-eye' Calais, have been registering extraordinary money. Their escalating fortunes were detailed in the 2018 Muscle Car Guide.
| Read next: 1987 Holden VL Commodore Police interceptor
Family-spec SLs and Executives in excellent condition are becoming harder to find and prices for low-kilometre, reasonably original cars start at $12,000. Those that rank as 'exceptional' may exceed $20,000.
Jump into a V8-equipped Berlina and the asking price can climb past $30,000. Ex-Police cars with turbo or V8 motors can climb even higher.
The six-cylinder VL Calais seems to be an endangered species. They weren't all that common when new but used to appear regularly in the used market. Now they are very scarce, although not ridiculously expensive.
| Read next: Holden Commodore/Calais VB-VL market review 2017-18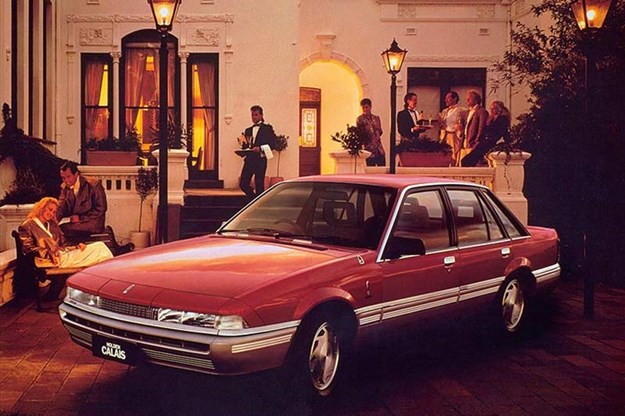 BODY & CHASSIS
Crash damage is the major risk when buying these cars. Check the front rails from above and below for kinks, twisting or non-original repainting. Inconsistent door gaps can indicate a car that's been twisted and may handle poorly. Rust attacks in several areas including mudguards, lower doors, boot floors and window surrounds. Replacement floors, guards and outer sills are inexpensive but the cost of rectifying and repainting a rusty car will outweigh the cost of a good one. Headlight covers cost $40 and complete units around $90. Metallic finishes from this era are prone to fading, so look for areas of mismatched paint to detect repairs.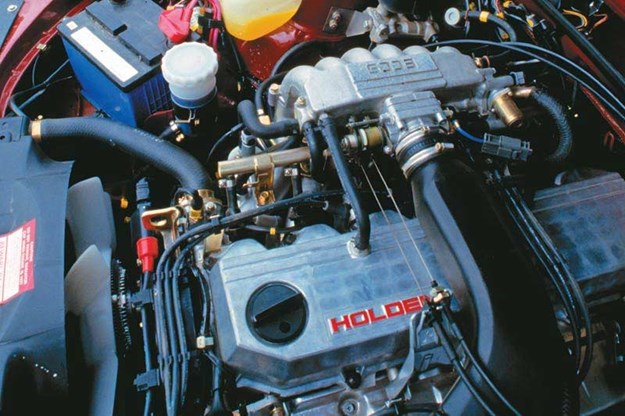 ENGINE & TRANSMISSION
Overheating can generate a variety of costly problems, so avoid cars that hiss or moan from under the bonnet once the engine is warm. Cylinder heads are prone to cracks and warping so look at the coolant and oil for signs of contamination. These were the most computerised of all the First-Gen. Commodores and the various sensors and actuators will by now be feeling their age, Lack of performance or stuttering under acceleration can be symptoms of expensive system failures. Automatic transmission should engage gears when stationary in less than two seconds and accelerate without surging or vibration. Clutch shudder due to high-rpm take-offs and synchromesh failure are common issues in manual cars but repairs are also easy and relatively cheap.
SUSPENSION & BRAKES
Finding a car with its original components and suspension settings is difficult and changes to spring rates, ride height and wheel diameters will have varying effects on driveability. Extreme lowering allied to ultra low-profile tyres will deliver shock loadings that can affect suspension components. Look for uneven tyre wear and rubbed inner-mudguard areas. Float over bumps indicates the gas shock absorbers are past their prime. Disc/disc brakes will be found on the vast majority of Turbos and when new were rated as an excellent system. Mushy pedals, pulsing from the pedal and instability are likely symptoms of worn rotors or pads. Quality replacement rotors are relatively cheap, as is conversion to all-discs.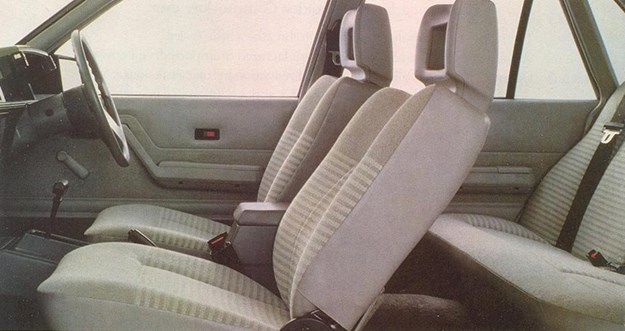 INTERIOR & ELECTRICS
Cars with sun-damaged plastics are best avoided as tracking down viable replacements is a challenge. Commodore seats weren't enticing when new and once the foam has fallen to bits and the straps break the only solution is a costly trip to the trimmer or finding some better-quality replacements. The hood-lining will sag with age but new trim is available, along with carpet sets for $250-300 each. Ensure that the electric windows (which can bind and shudder), cruise control and air-conditioning all work immediately and effectively. New switch pads for the fast-glass are available but the door internals which fall to bits are not.
VALUE RANGE Holden VL (Executive 3.0)
Fair: $2500
Good: $7000
Excellent: $14,000
(Note: concours cars will demand more)
1986-1988 Holden VL Commodore specs
Number built: 151,801 (all VL)
Body: steel, integrated body/chassis, four-door sedan or station wagon
Engine: 2962cc six-cylinder overhead camshaft with fuel injection or 4987cc V8 with overhead valves and fuel injection
Power & torque: 114kW @ 5200rpm, 247kW @ 3600rpm (3.0-litre)
Performance: 0-100km/h 9.5 seconds, 0-400 metres 16.7 seconds (SL auto)
Transmission: five-speed manual, three or four-speed automatic
Suspension: independent with struts and anti-roll bar (f) live axle with coil springs, trailing arms and telescopic shock absorbers(r)
Brakes: disc (f) drum or disc (r) power assisted
Tyres: 185/75R14 radial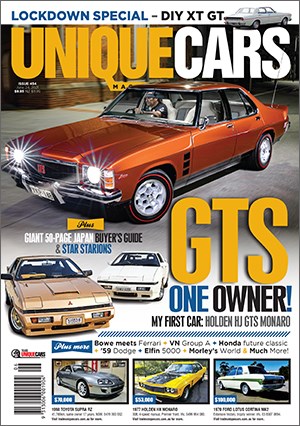 Subscribe to Unique Cars Magazine and save up to 42%
Australia's classic and muscle car bible. With stunning features, advice, market intelligence and hundreds of cars for sale.
Subscribe