1958 Chrysler 300D - Buyer's Guide
---
Chrysler 300D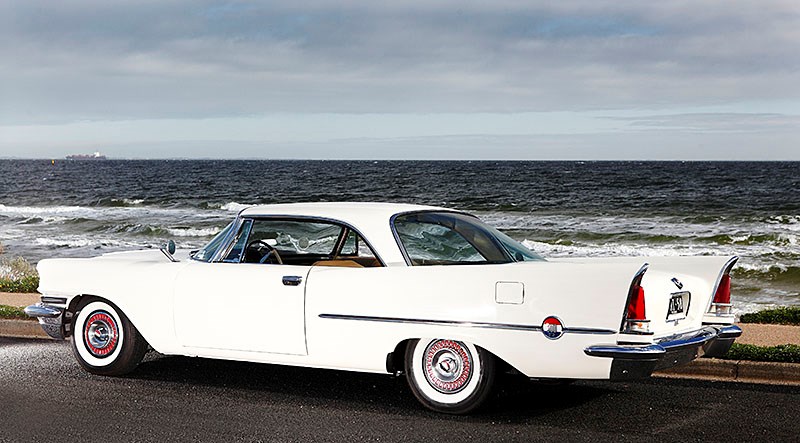 Chrysler 300D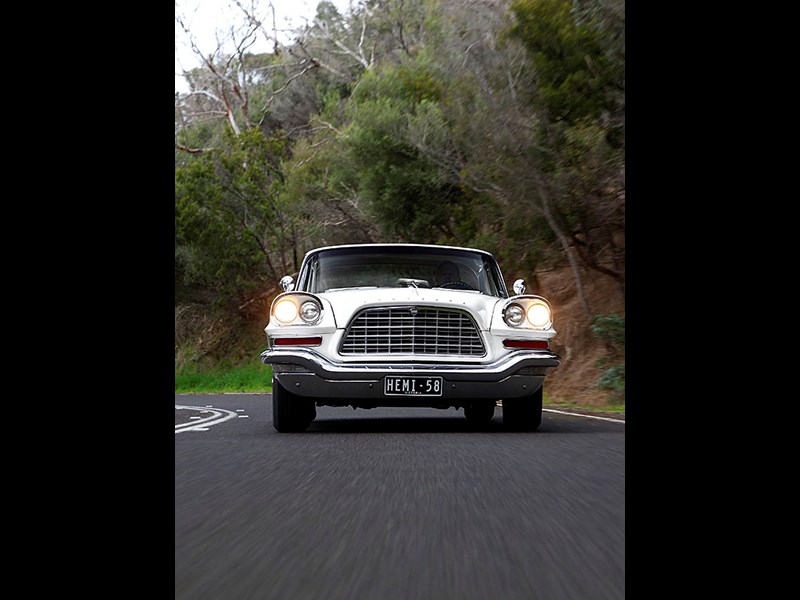 Chrysler 300D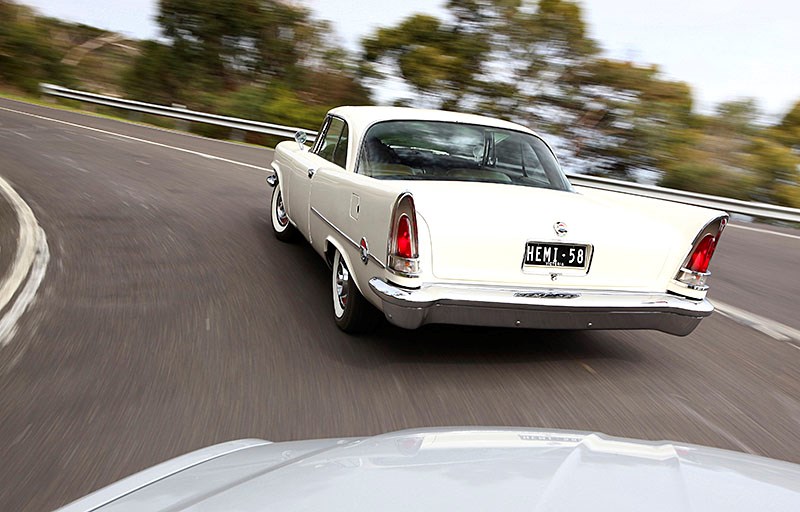 Chrysler 300D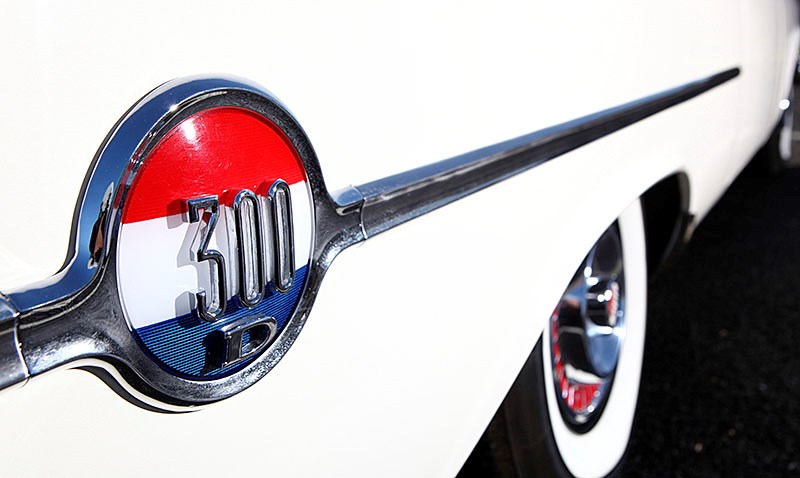 Chrysler 300D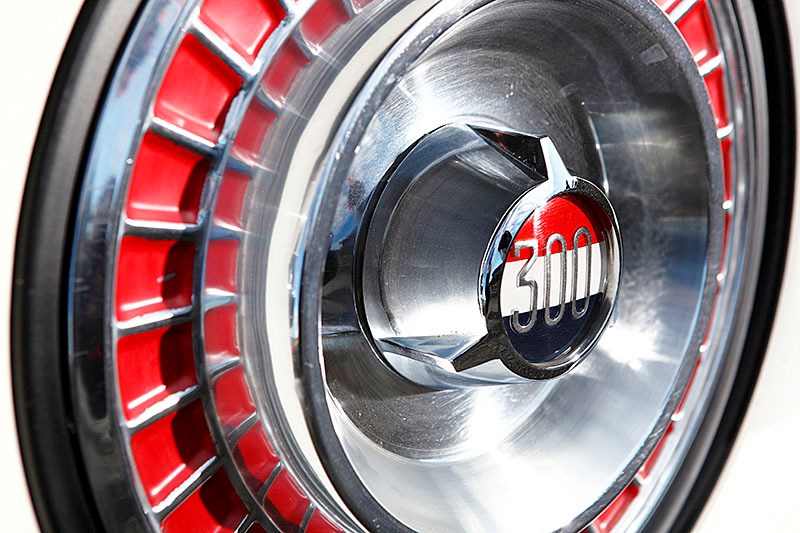 Chrysler 300D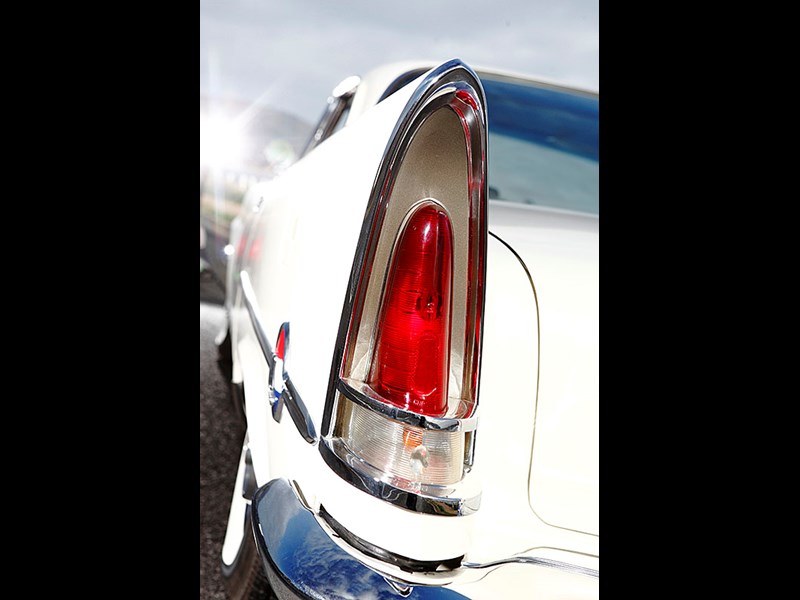 Chrysler 300D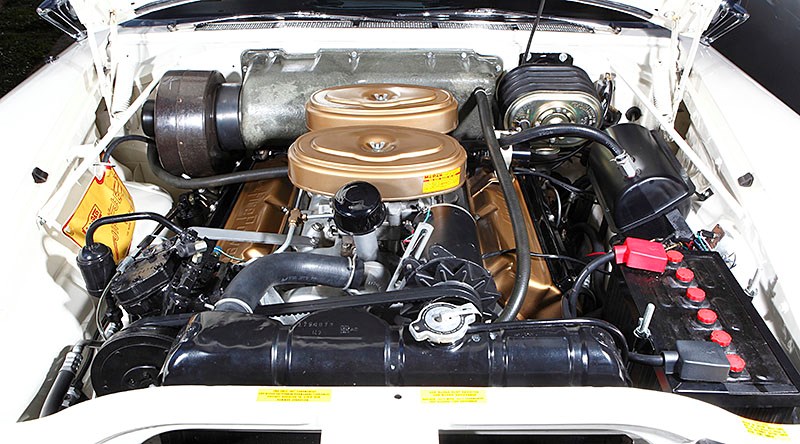 Chrysler 300D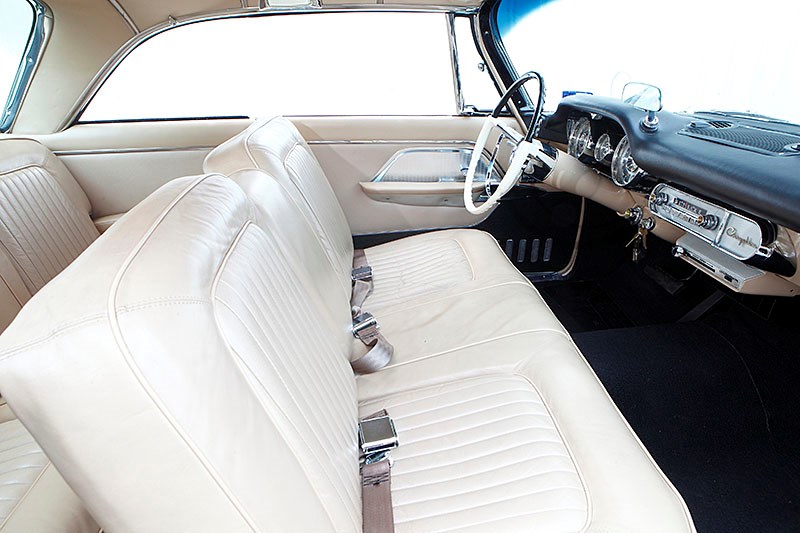 Chrysler 300D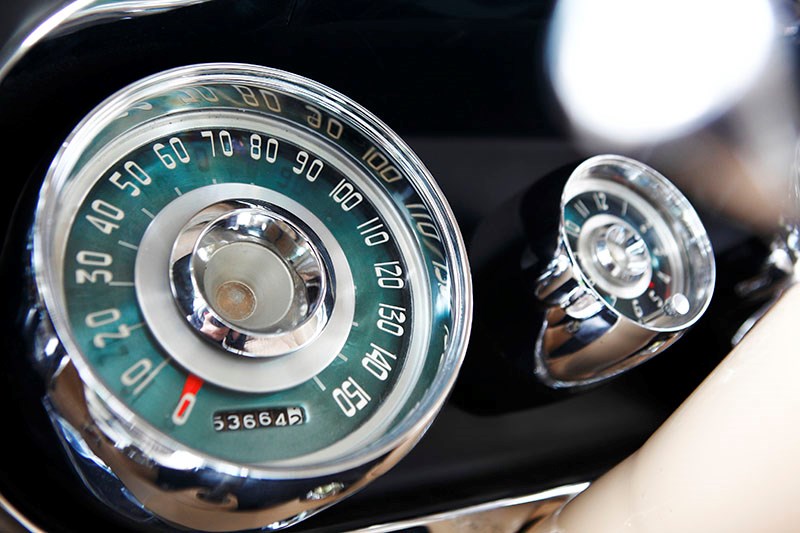 Chrysler 300D

Big and stylish, these are a very special car. Cliff Chambers gives us some expert advice on buying the right one.
The styling excesses of American cars in the 1950s will probably never be replicated (and some don't want it to be) but that wonderful era when US car design was dominated by lashings of chrome, razor sharp fins, rocket taillights and sheer opulence, is still fondly remembered by millions and some of the cars have become style icons and highly collectable.
While Cadillac is often regarded as the zenith of this era, Chrysler's 300 series rates even higher for rarity and sheer over-the-top glamour. And they weren't just pretty faces in diamond tiaras, because from 1955 to the early '60s Chrysler 300s were America's most powerful production cars.
These days pre-59 Hemi-powered 300s are keenly sought and none more than the 1958 300D featured here. Just 618 hardtops were made and fewer than 20 percent are thought to have survived.
Designed by styling legend Virgil Exner, the 300 series began with the C-300 in 1955 and was somewhat of a 'bitsa', combining an Imperial front clip, New Yorker hardtop centre section and Windsor rear. It packed 224kW 331-cubic-inch Firepower Hemi V8 with twin four-barrel carburettors turning a two-speed Powerflite auto, and it formed the basis for Chrysler's motorsport ambitions.
The 1956 300B was little changed stylistically but had more power from a 354ci Hemi making either 254kW or 265kW depending on carburetion. You could also now order a three-speed manual transmission and a three-speed auto came on-stream during that year.
The 300C was a completely new car and Chrysler further pushed the power envelope fitting a 280kW 392ci (6.4-litre) Hemi, but you could also order the high-performance twin-four barrel 291kW version, although only 18 of the 2251 300Cs produced were optioned with this engine variant. A head-turning convertible was also on dealership floors.
The Firepower Hemi was canned after the 1958 300D but went out with a bang. Power for the standard engine was now up to 283kW and the 291kW version was fitted with Bendix Electrojector fuel injection. A 300D was clocked at 252km/h (156.3mph) on the Bonneville Salt Flats, an amazing speed for a large heavy production car at the time.
The original 300 'letter' series continued until the 300L model in 1965 and the badge was revived in 1970 with the 300 Hurst edition (280kW 440ci V8) and in 1979 with a model based on the ugly Cordoba with a 360ci V8 making only 145kW.
The 300 badge was more successfully relaunched in 2005 and its hi-po SRT8 Hemi models were a big success Down Under.
Car owner Sean Morgan's 300D has the high-performance 392ci Hemi with dual four-barrels, high-output cam, and compression ratio of 10.0:1, and runs the three-speed push-button TorqueFlite auto which, interestingly, doesn't have a 'Park' mode – you have to ensure the driveshaft-mounted parking brake is on.
The first owner went crazy with the options list and specified cruise control, air-con, power aerial, remote-control rear-view mirror, rear-window demister, power windows, power seat, limited-slip diff, and sports exhaust.
Former Unique Cars editor Nathan Ponchard, a notoriously hard-marker, tested Sean's car and was impressed. "Powering through a twisting, hilly 100km/h section, the 300D hugs the road like I never expected, or would've believed," he marvelled.
"Riding on period 235/75R14 Coker Classics, the D's outright grip isn't huge, but it feels broad and planted on the road, and its steering actually has some weighting. This is no antiquated period piece, it's seriously capable!" he said.
300 MARKET GUIDE 'LETTER SERIES'
Chrysler Hemis were muscle cars long before the term was coined. Hugely expensive, and with performance to match, the 'street Hemis' generated an aura of exclusivity that did scare away some buyers. Recently hardtop values appeared headed for US$250,000. But except for rare convertibles that can make over US$200,000, 1950s 'letter' cars remain relatively affordable.
But the chances of finding a 300D or any letter series car for sale in Australia are minimal, and it's not much better in the US. The last 300D Hardtop advertised there achieved US$60,000 in late 2015. It's not a car to take on-line sales risks with either. A car that looks great in photos could harbour rust and spawn a massive repair bill. Convertibles require special caution to ensure authenticity, and determine chassis and interior condition.
CHECKLIST BODY & CHASSIS
Unlike most cars featured in this Guide, 'letter series' and other 1950s Chryslers miss out on strong availability of needed parts. Some panels are shared with other Mopar models and advice on common-use parts is available within specialist clubs. However, a lot of sheet metal will need to be fabricated if rusty, so don't pay a lot for a car that has significant rust.
If the chassis shows significant rot, the car is pretty much past saving. If it's sound, check floors, windscreen surrounds, the headlamp 'brows', sills and rear quarters. Secondhand chrome is difficult to source,  so ensure the car is complete.
ENGINE & TRANSMISSION
In the case of a 300D the usual buyer preference for manual transmissions doesn't seem to apply. The French-made Pont-au-Mousson transmission is extremely rare (a 300F with the four-speed sold some years ago for over $200,000) and you are better off anyway with the easily repaired, push-button operated Torqueflite.
Make sure gears engage without effort, especially reverse. Cracked blocks involve significant cost as early Hemi engines needing a rebuild sell at $4500-8000. Internal parts except the crankshaft are available new and are not expensive. Pistons with rings cost less than US$500 per set.
SUSPENSION & BRAKES
300s share their coil and torsion-bar front suspension with other Chryslers of the era so finding parts for a chassis rebuild isn't difficult. Age will have softened the springs and quite likely rusted the torsion bars so expect a bouncy ride and wandering from any car hasn't been overhauled recently.
Brakes, as was 1950s US practice, were drum all 'round and reportedly struggled after just three or four stops from 80km/h. No wonder a road tester said that stopping from top speed would take more than a city block. Disc brake conversions help. Power steering pumps can be rebuilt and parts including seals are available and affordable.
INTERIOR & ELECTRICS
If the car you choose hasn't had the trim recently renewed then a complete custom job is probably the answer. The seats were leather trimmed and may need to be recovered at a cost of several thousand dollars.
When new these cars cost more than a two-door Cadillac and a lot of buyers didn't care; just ticking pretty much every box on the option sheet. Those power-assisted features are now almost 60 years old and unless recently refurbished, will be suffering. Check items like power windows and the swivelling front bucket seats (if fitted). Swap meets and on-line auctions can turn up quite unusual items.
VITAL STATS
ENGINE 6392cc, OHV V8, dual downdraft carburettors
POWER & TORQUE 283kW @ rpm 590Nm @ 3600rpm
PERFORMANCE 0-97km/h 8.4sec 0-400m 16.0sec (auto) 
TRANSMISSION 3-speed auto 4-speed manual
SUSPENSION Independent, coils, torsion bars, telescopic shocks, anti-roll bar (f); live axle with semi-elliptic springs and telescopic shocks (r)
BRAKES power-assisted drum (f&r)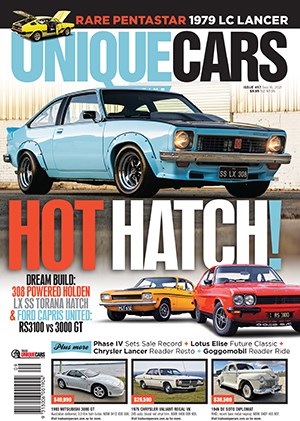 Subscribe to Unique Cars Magazine and save up to 42%
Australia's classic and muscle car bible. With stunning features, advice, market intelligence and hundreds of cars for sale.
Subscribe