Holden HQ-HZ Premier: Buyers' Guide
---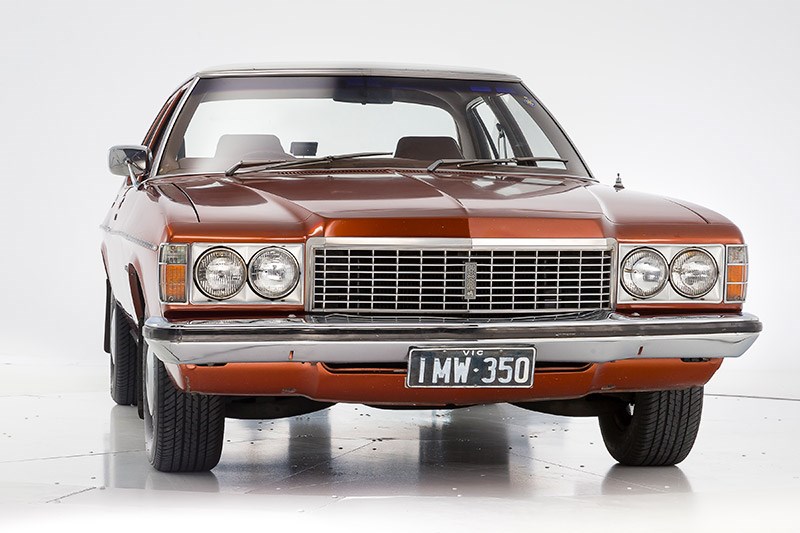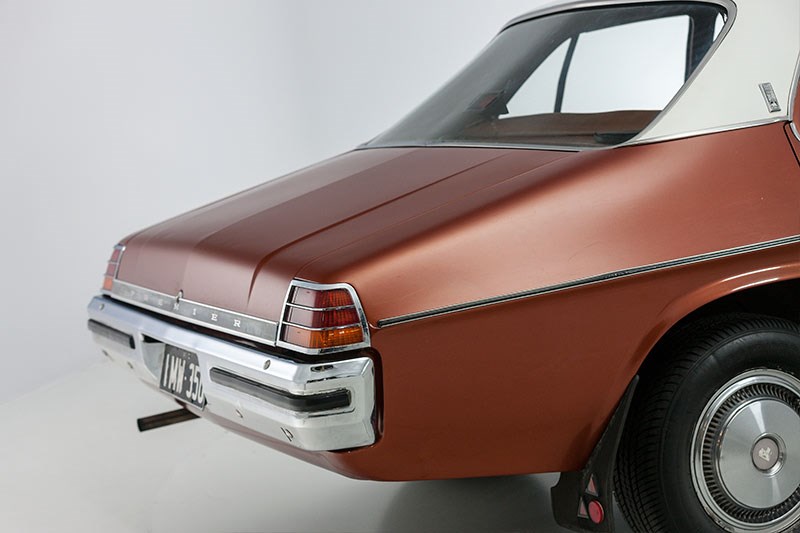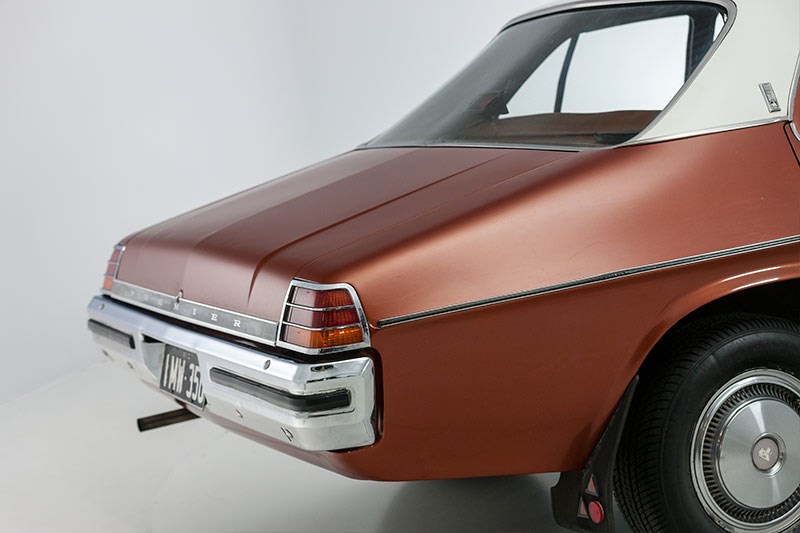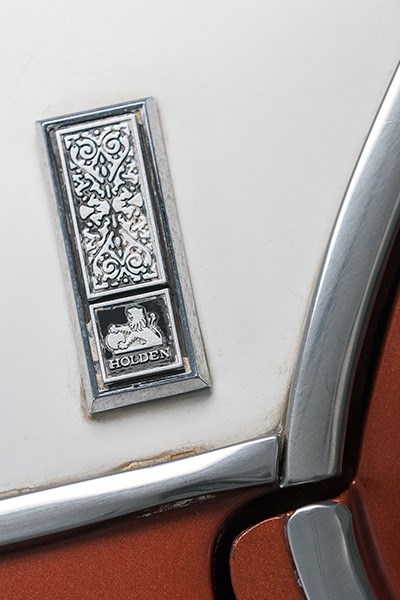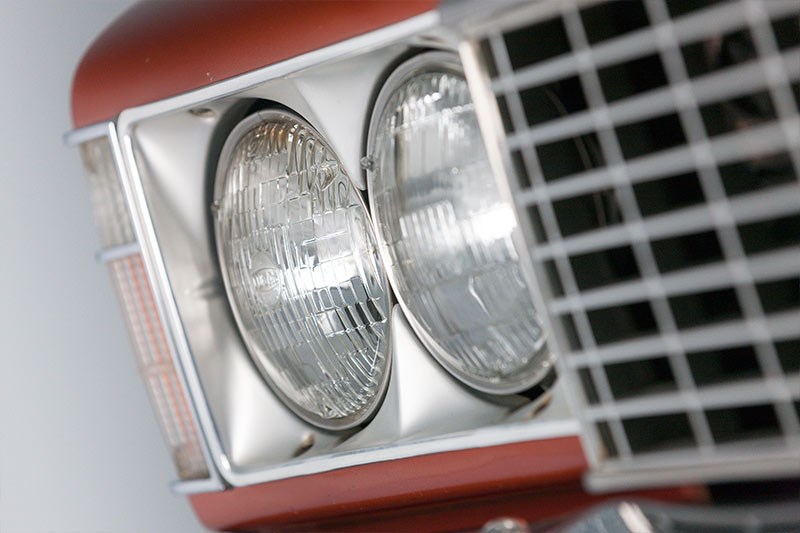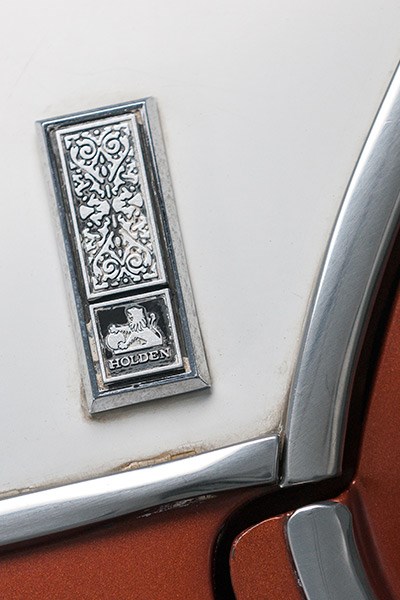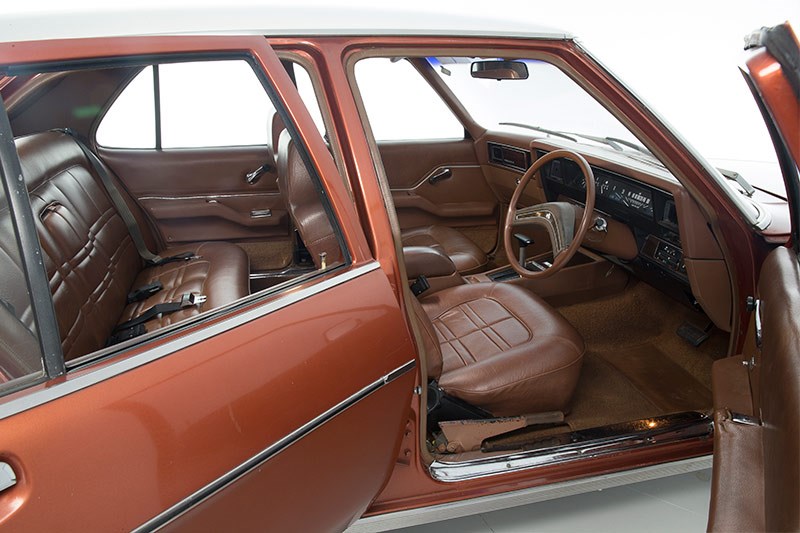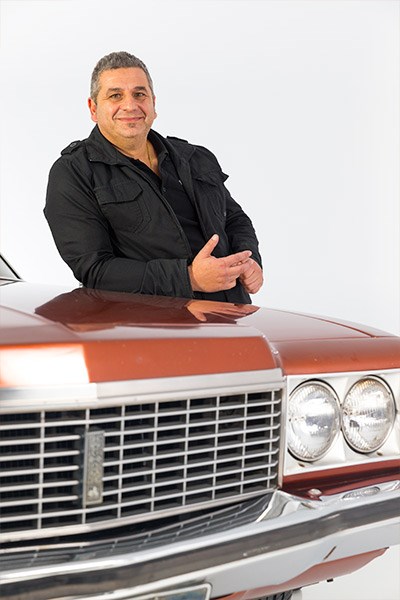 Holden's HQ through to HZ series represents a golden era for GMH
Holden HQ-HZ Premier
At a time when local makers are abandoning ship, it's enough to bring a tear to the eye to read the media release put out by GMH in October 1974 for the launch of the HJ. Here it is, in part: "The complete model line-up has benefited from a significant overall upgrading of interior appointments and mechanical equipment, resulting in increased comfort and driver convenience.
"The Managing director of GMH, Mr D Martin [not the popular singer – Ed], described the new models as a 'major refinement of the HQ concept'.
"HJ builds on the major engineering changes introduced with HQ. We have built and sold nearly half a million HQs – more than any previous model Holden.
"Had it not been for the persistent shortages and disruptions to production of the past year, we would certainly have passed the half million mark months ago."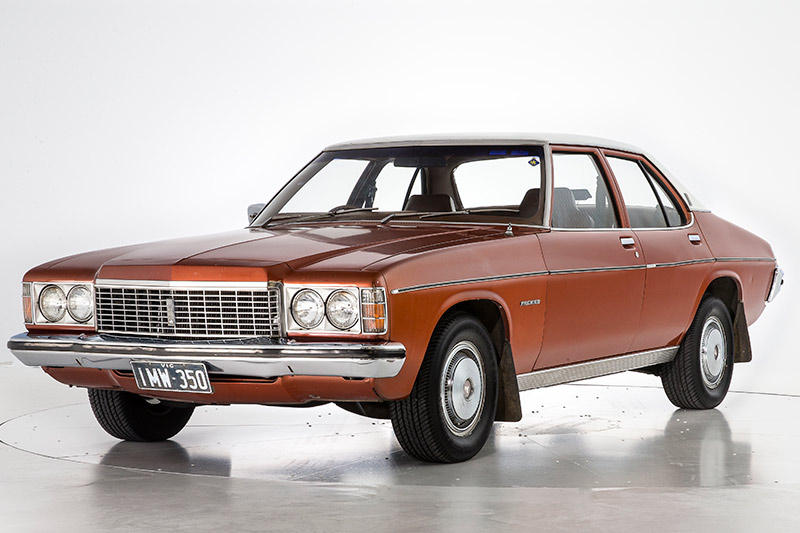 That somewhat grumpy release is a glaring contrast to today. There's a company that's antsy because it could only average around 130,000 sales per year of its HQ series. Do you know how many Commodores were sold last year? Just 27,770.
The HQ through the HZ series represents a golden period for GMH. Sales were big and, though there was some loss of confidence by the time the bluff HZ rolled into town, the company was doing well. It's hard to know which of this series is the pick of the litter. Many people regard the HQ as the best-looking of this line, while the HZ – with its Radial Tuned Suspension set-up – was easily the best handling package.
As for the mid-models, such as the HJ pictured and its immediate successor the HX, they represented incremental upgrades. The most noticeable difference is the big square-framed snout on the HJ, which was far less delicate than on the HQ. The next styling giveaway was a similar squared-off raised section on the boot of the HZ.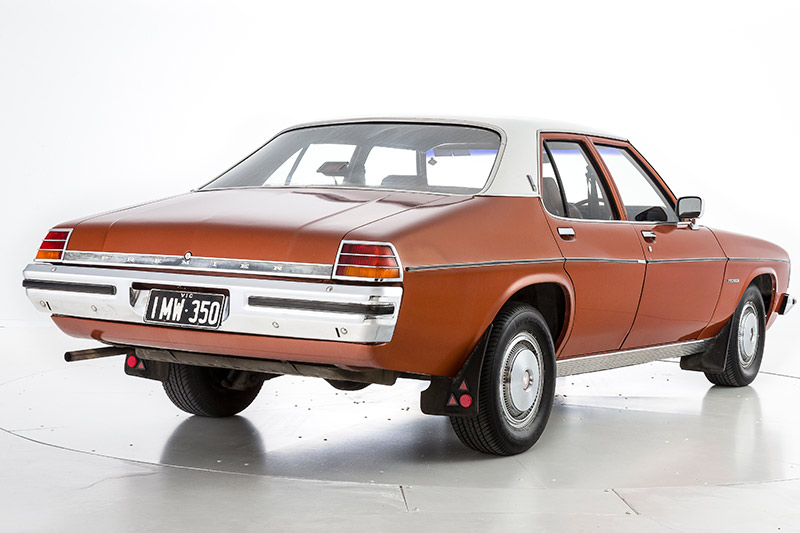 By the time the HJ came along, you could get four engine variants: 2850cc six (in the base Belmont), 3.3 litre six, plus the 4.2 and 5.0 litre V8s. From there, your options were three or four-speed manual (the latter was available in two sets of ratios) plus the Trimatic on sixes and 4.2 V8 or Turbo-Hydramatic autos on the 5.0 litre engines.
With rare exceptions, Premiers were generally ordered with the 3.3 or 4.2 matched to a Trimatic, aka the 'Traumatic' given their propensity to cook when used for towing behind V8s. The solution is to fit an oil cooler.
Spotting a Premier is pretty easy, thanks to the distinctive twin headlights. While one critic described the HJ Kingswood interior as "spartan and soul-less", the Premier buyer luxuriated in bucket seats with centre console, a remote-controlled mirror on the driver door and inertia reel seatbelts. Road testers also noted the HJ series had much-improved internal ventilation.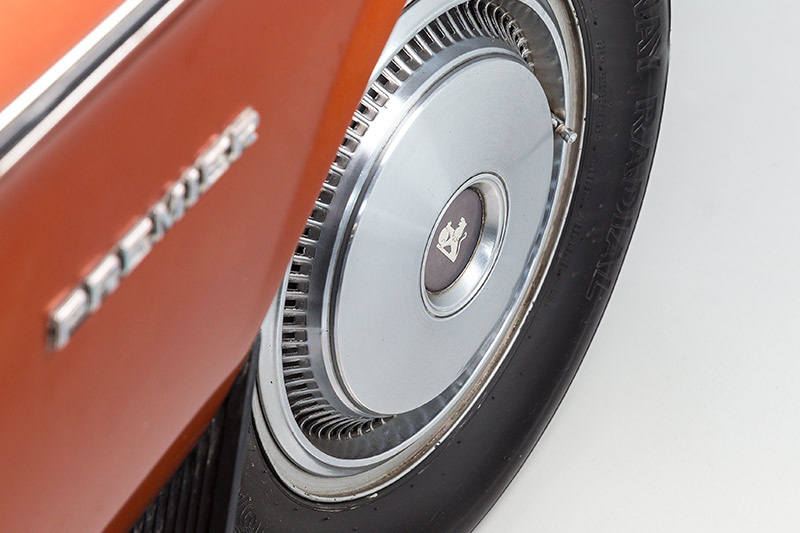 In February 1975, Modern Motor magazine noted a Premier would set you back a whopping $4980. The car it tested had a long list of extras, including the 4.2 V8, air-con and power steering plus a few other options (like radial tyres and radio!), which hiked the price tag to a stratospheric $6293. The mag pointed out that you were then only $72 short of buying a base model Statesman, which it regarded as a much better car. Staff were also a little sceptical about the 4.2 eight, suggesting it did the job no better than the 3.3 six and suggesting that if you had to have a big engine, the 5.0 litre was a better choice.
So what did they reckon about the test car overall? "Taken all round, the Premier is relatively luxurious, comfortable, quiet, roomy and reliable. It is fairly easy to drive and certainly it's the best-styled member of the HJ range…it's not good value for money. But bit it offers the well-known GMH solidarity and reliability."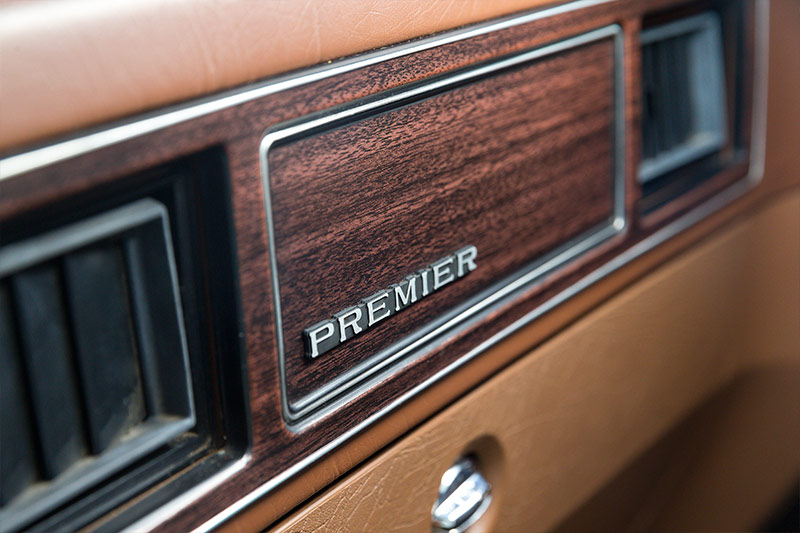 In most respects nothing has changed. Get in a car like the lovely six you see on these pages and you quickly realise they're still a comfortable and bullet-proof cruiser that's very easy to live with. One aspect has improved for the better: the value for money factor. You can get one of these with a heap of spares for 20k – we know, because this one is up for sale at tradeuniquecars.com.au. In the classic car world, that's solid buying.

OWNER: PETER GAVRIEL, VICTORIA
Dad bought it in 1976, he worked for Holden so I think he got a special deal at the time. He bought this after his EH played up on him. He didn't buy another car, he passed away at age 85 and this was his daily drive.
It was the family car, it was still the car he drove to work, the shops, and church… the usual story you hear. I remember many things from my childhood, but the day he rocked up in the driveway I ran outside in my pyjamas and sat in there and went 'this is just unbelievable'.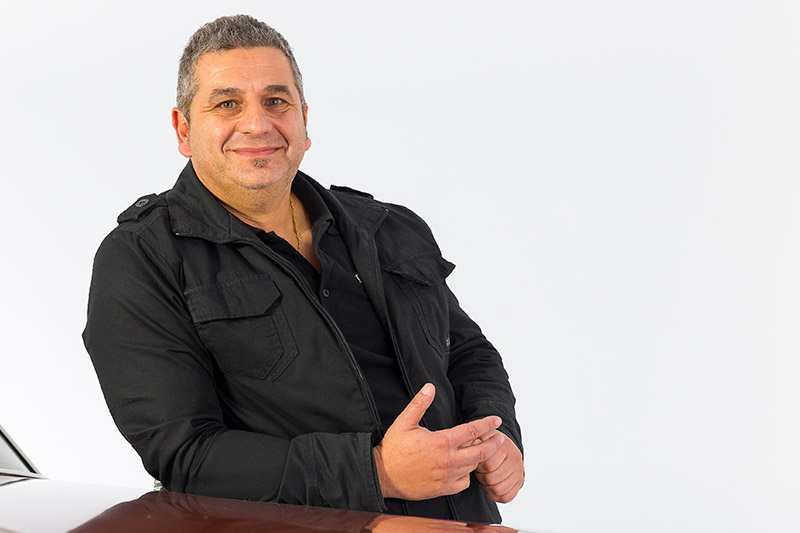 If I had the storage and the ability to put it somewhere and keep passing it on to the next generation, I'd keep it. At the end of the day I miss him, not the car. It's kind of letting all that go, but it's a toughie.
When he was in hospital, before he died, he was still worried about the car. He said I needed to do a service on it – just an oil and filter change, which was something I could do. I did that in his driveway before he passed away because he thought he'd be okay and the car would be ready and serviced.
It's got 280,000 and he serviced it every 5000… That's a lot of oil changes. His theory was that if it had good oil the engine would last, and it has.
MARKET GUIDE: HOLDEN HQ-HZ PREMIER
Good looks made the HQ Premier a popular car when it was new but even V8 versions have become relatively difficult to find in the specialist car market. Perhaps there are survivors out there, in sheds and under houses owned by people who just cannot bear to part with them. But time is fleeting and cars hidden away can deteriorate to the point at which they become uneconomic to save.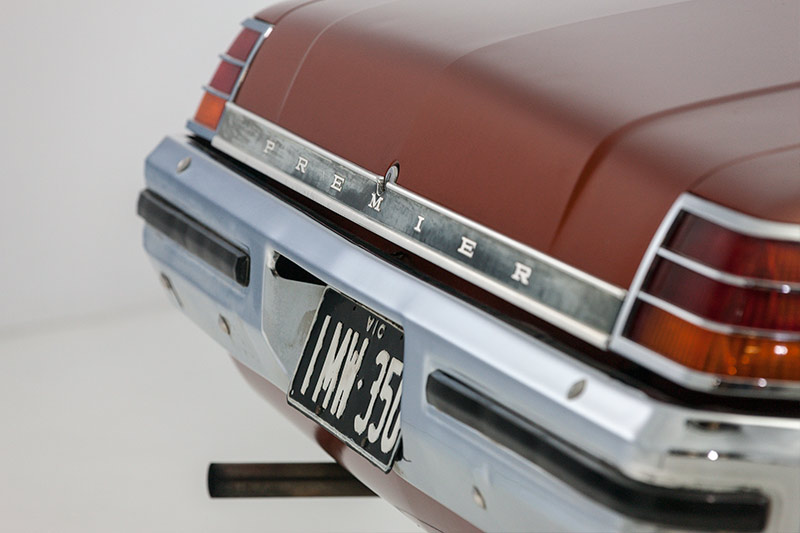 If you do find a 1970s Premier in showroom order or close to it, values can be staggering when compared with the money they brought just a few years ago. Up to $40,000 is possible for a 308 Trimatic with extras and in 'time capsule' condition. $20-25,000 is realistic for very good V8s that have avoided significant modification.
HJ-HX versions didn't sell nearly as well as the HQ and accordingly are more difficult to find. They also bring decent money, with very good six-cylinder Premiers likely to cost $15,000 and the 4.2-litre V8 $5000-8000 more. The HZ is a little easier with excellent 5.0-litre V8s below $25,000.
VALUE RANGE
1971-79 HQ-HZ Premier
Fair: $7,500
Good: $17,000
Excellent: $28,000 (HQ 308 Sedan)

BUYER'S CHECKLIST
BODY & CHASSIS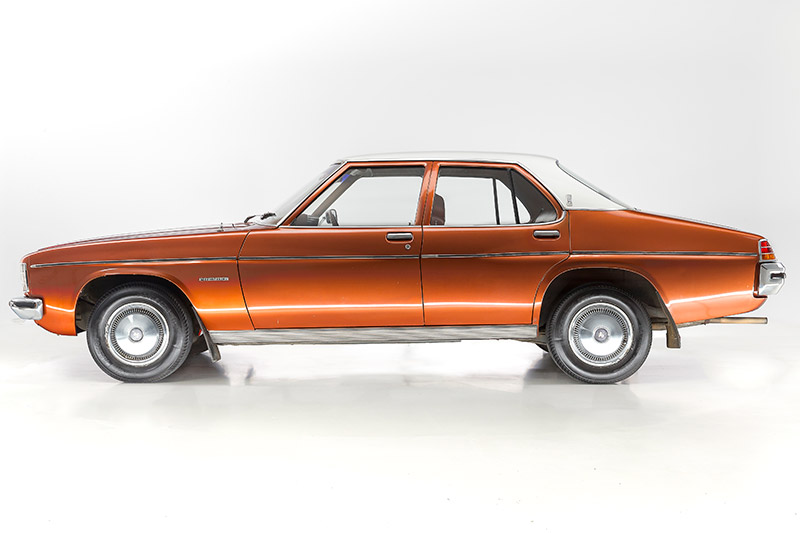 With those bulbous panels and a complex structure, Holdens of this vintage frequently fell victim to rust and few that survived have been truly and properly repaired. Bubbles or signs of repair around the front and rear windscreens are warnings of more costly horrors to find. Be especially wary of cars that have had the underside freshly painted and look for welds in strange places where patches may have been inserted. You would think given the number destroyed in HQ racing that bumpers for these cars would be scarce, however plenty are still available and good ones start at $200.
ENGINE & TRANSMISSION
Six-cylinder Holden engines from 1971 increased in capacity but durability remained exceptional. The '173' and '202' will still leak oil and rattle like angry snakes when the oil level gets low and starves valve lifters but little else goes awry. Pre-HX cars developed 101kW but that was slashed by 20 per cent when new emission controls were adopted. Sometimes the emission equipment will have been removed but this risks failing a roadworthy inspection. Overheating afflicts six and eight-cylinder Holdens but a new water pump and reconditioned radiator total around $500. The vast majority of these cars will be Trimatic and displaying no transmission problems unless they have been abused.
SUSPENSION & BRAKES
Once the springs have cried enough, coil-suspended Holdens sag at both ends and occasionally at opposite corners. Dud front shock absorbers react badly even to slight bumps and a car with worn suspension components will be difficult to drive in a straight line. HZs with 'Radial Tuned Suspension' roll less and require smaller steering inputs than preceding models but are still nasty to drive once chassis components start wearing out. Good news is that you can replace virtually everything including springs for around $1000. V8s and most six-cylinders will have disc front brakes but if you believe the stoppers are no longer up to the job, upgrade kits are available and the whole job including certification should cost less than $2000.
INTERIOR & ELECTRICS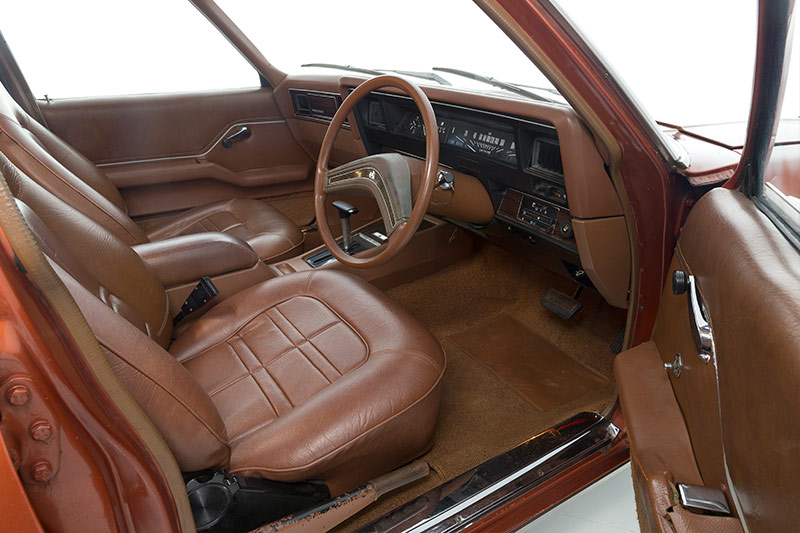 Split seat stitching, torn headlining and carpets worn through to the underlay are sights you won't want to see in a car that the vendor believes to be worth $10,000-plus but are nonetheless common. Good news if you do find a 1970s Holden that's decent in other respects, the interior isn't costly to revamp. Recent on-line offerings have included rolls of correct seat vinyl at less than $40 per metre, carpet sets from several suppliers for around $200 – just be wary of quality – and excellent second-hand consoles at $250.
SPECIFICATIONS
1971-79 HQ-HZ Premier
NUMBER MADE: 767,514 (all versions except Monaro)
BODY STYLES: steel integrated body/chassis four-door sedan & station wagon
ENGINE: 3310cc in-line OHV six-cylinder, 4142cc or 5044cc OHV V8 with single downdraft carburettor
POWER & TORQUE: 101kW @ 4400rpm, 263Nm @ 2000rpm (202)
PERFORMANCE: 0-96km/h 13.8 seconds, 0-400 metres 19.3 seconds (202 Auto)
TRANSMISSION: three or four-speed manual, three-speed automatic
SUSPENSION: Independent with coil springs, control arms, telescopic shock absorbers & anti-roll bar (f) Live axle with coil springs with four locating links and telescopic shock absorbers (r)
BRAKES: drum or disc (f) drum (r) power assisted
TYRES: 6.95 x 14 cross-ply0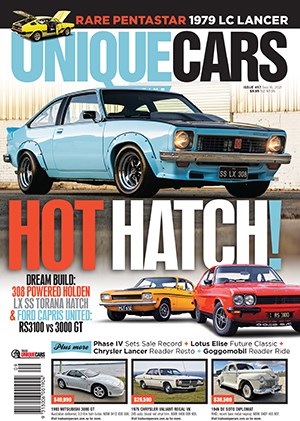 Subscribe to Unique Cars Magazine and save up to 42%
Australia's classic and muscle car bible. With stunning features, advice, market intelligence and hundreds of cars for sale.
Subscribe