Nissan Skyline R32 GT-R: Buyers' Guide
---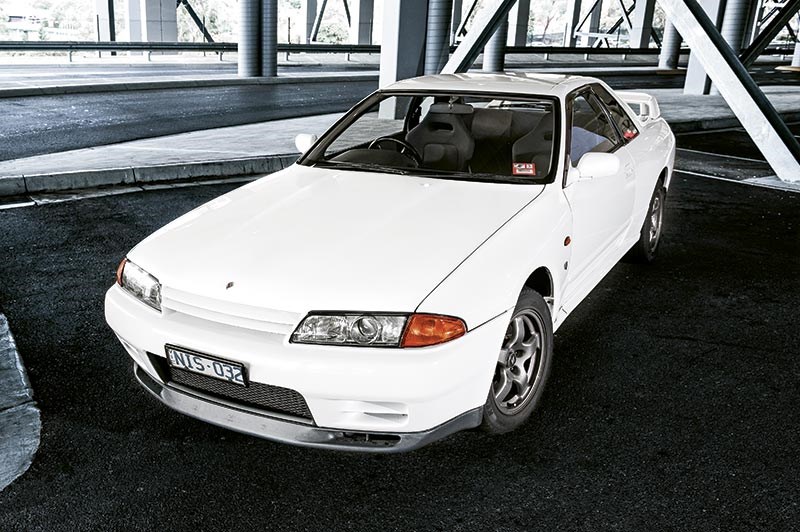 Nissan Skyline R32 GT-R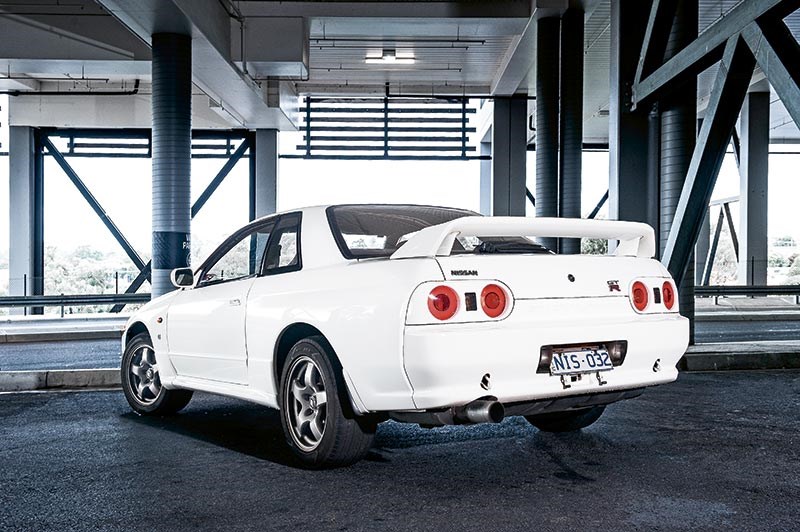 Nissan Skyline R32 GT-R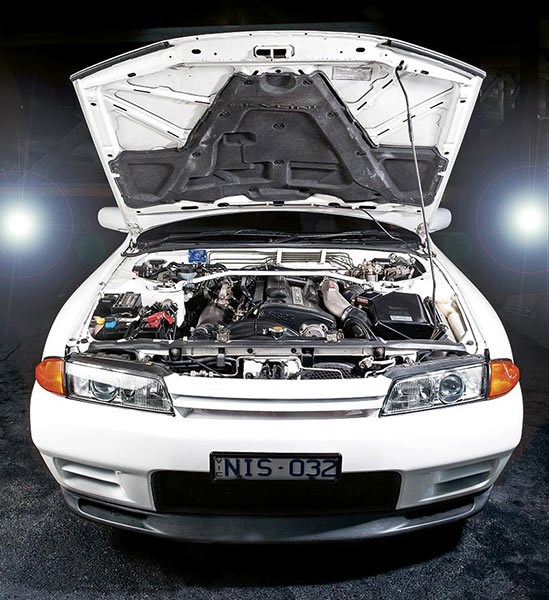 Nissan Skyline R32 GT-R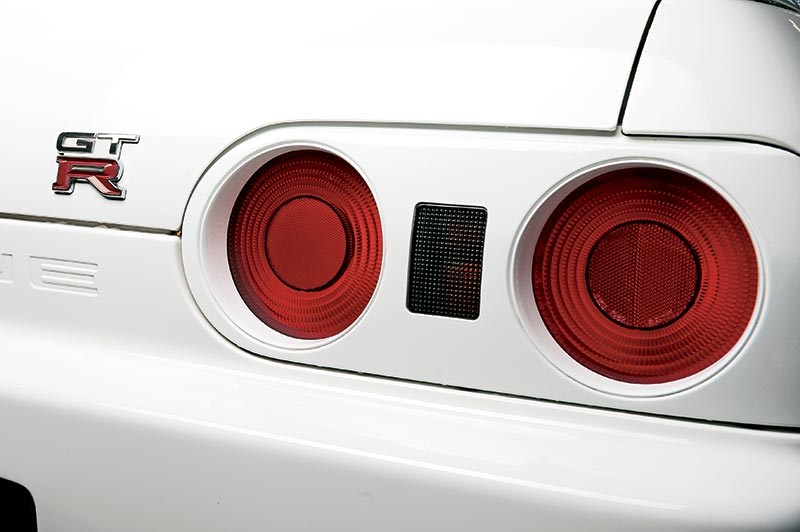 Nissan Skyline R32 GT-R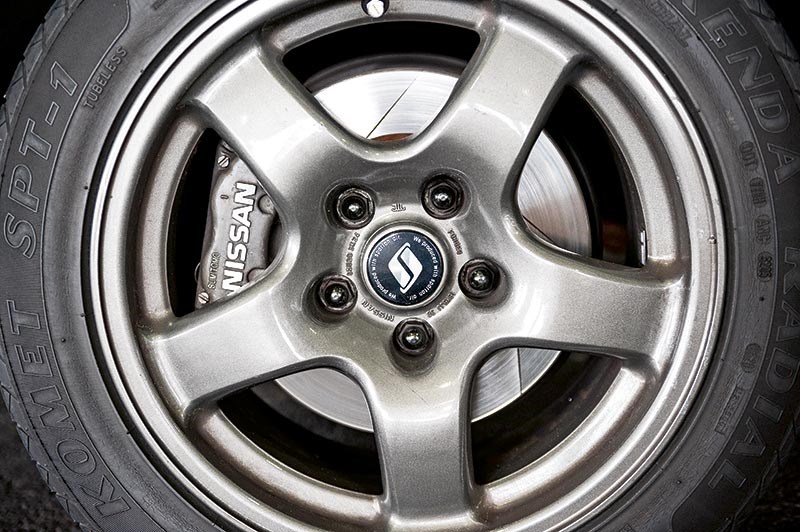 Nissan Skyline R32 GT-R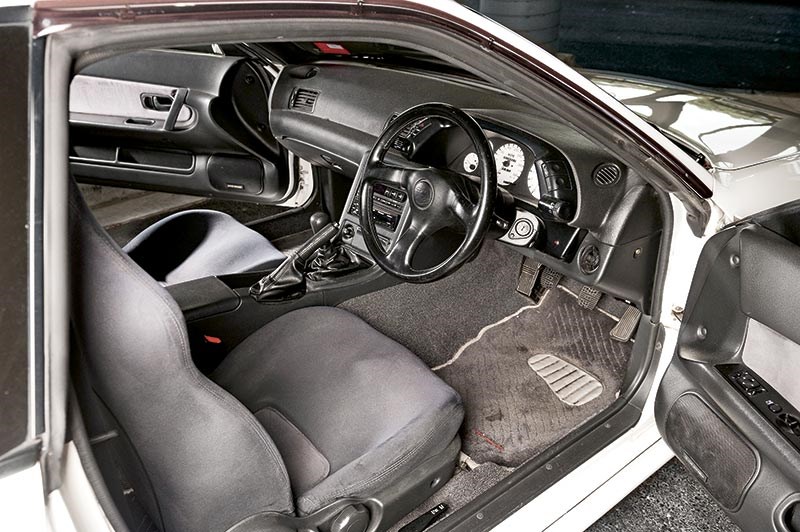 Nissan Skyline R32 GT-R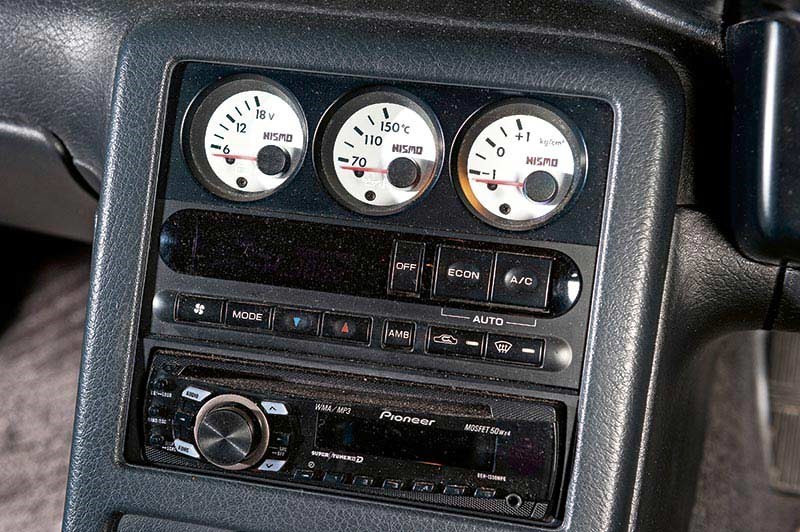 Nissan Skyline R32 GT-R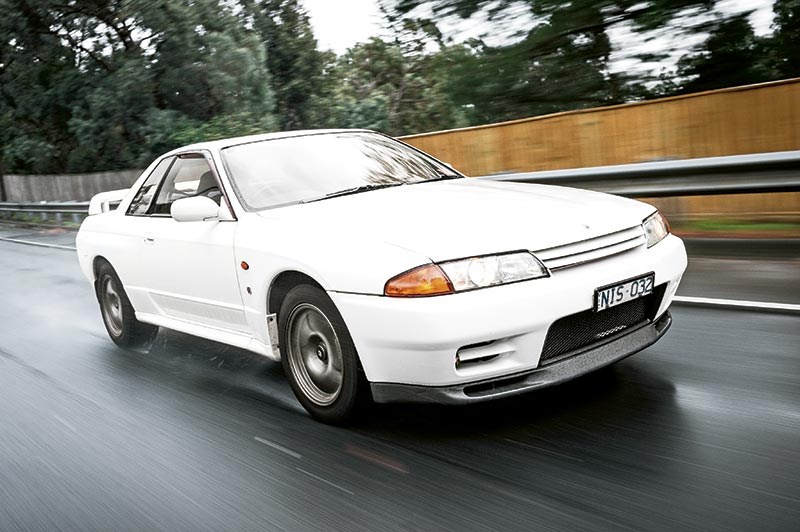 Nissan Skyline R32 GT-R

If you're in the market for the car that built the Skyline legend, take some advice from those who survived the experience...
Nissan Skyline R32 GT-R
There's something unusual about this R32 GT-R. That enormous gap between the tyre and the guards? The narrow exhaust tip peeking from the rear skirt? Notice how you can actually see through the glass to the bucket seats with no branding on the headrests? This is what an R32 GT-R is supposed to look like.
Enter the great Skyline debate: to fiddle or not to fiddle? This is the question being asked more frequently among prospective R32 buyers. Four out of five Skylines cutting laps on Australian roads are modified in some way, but the growing trend is to find one as close to original as possible. Understandably so – why would you want to buy someone else's barely roadworthy ball of string?
Alex Storaci bought this Crystal White R32 GT-R knowing exactly what he had in mind. "I didn't want a boy racer special because I wanted to experience and appreciate the car in its original state," he says with a wisdom beyond his mid-twenties. "I've changed a couple of things: the turbo, cam gears, ECU and exhaust I've changed for N1 Skyline equivalents. But that's it. I've basically replaced for stronger and higher performance bits. Apart from that, it's in the same state it left the showroom."
Many Skyline enthusiasts can't help but look at an original example and envisage the potential for increased performance and style. It's this tuner potential that has made Skyline the king in JDM circles. Like tattoos, the fact everyone now has an 'inked' Skyline with their own signature, means originals are asking increasingly better money. But, some still like it hot. Amanda Hale from Brisbane experienced the R32 buying experience recently, scouting multiple modified cars before settling.
"I always wanted a GT-R for their handling, their grip – nothing drives like a GT-R," she says. "I've wanted an R34 for a long time but they're still asking too much money and are a bit heavier than the R32. I looked at four different R32s for sale and took my Skyline specialist friend with me to check the cars for things like bushes, suspension arms, making sure the turbos weren't lazy, and to check the modified components were a decent brand." Amanda says there are tell-tale signs of wear on Skylines, similar to many high-performance cars for sale, but she still had to sort the wheat from the chaff when shopping for hers, especially with a modified example.
"I was always looking for a modified R32, with all the right work done to make it perform better than the original. Once we found a good one we did a compression test, inspected the gearbox, steering and wheel assemblies, and did a dyno run. The good thing is most owners are happy to tell you what modifications they've made as a matter of pride – they love their R32 and hope you'll love it as much as them. But you still need to do plenty of research." Amanda's GT-R has forged internals, a 2860 turbo upgrade, new injectors, an R33 crankshaft and uprated ECU, with new coilovers underneath. "I'm getting 450 horsepower and can do a decent 12-second time at the drag strip. I'm pleased to say I picked a good car."
Skyline aficionado and Total Oil Australia's business development manager, Justin Trofa, runs an R33 track car of his own, forever tinkering and chasing Winton lap records. He says original R32 GT-Rs are to be respected. "It's like riding a unicorn at Flemington," he laughs. "An original R32 just glows, because they set a new precedent for modern supercars. They're a yardstick."
"With minimal effort, you can get fantastic reliability from an R32 as well as benefit from its awesome factory performance. If you're in the market, don't fuss over an Aussie-delivered one. They're expensive to insure and many sat around early in life because, unbelievably,  Nissan had trouble selling them. Not to mention current asking prices! A Jap import is often in better nick."
WHAT TO LOOK FOR
Common problems with R32s include high revs and temperatures stripping the oil pump drive gear, the rear turbocharger internals wearing and second gear can look like a chipped tooth from hard launches. "The Japanese respect these cars and understand mechanical sympathy better than us. So inspect thoroughly. Bushes are guaranteed for replacement, while the oil pump drive gear issue is always due to hard use so check if it's new. You can also get the original ceramic turbo upgraded internally from places like Race Pace, NizPro and Chequered Tuning, and you can keep the car stock for roughly $800 (plus labour) per turbo.
"Coil packs commonly go, but you can upgrade them to a modern version and get instantly better performance over factory.
"When you take a test drive, check if the back end clunks by going over a speed hump," he advises. "Early models used Sumitomo brake calipers before changing to Brembos, so ask the seller if they've been changed."
The GT-R's ride, for its time, was quite harsh, so when checking bushes have a look at the stabilizer bar, ball joints and upper and lower links for damage while you're belly up. You'll get an idea pretty quickly if the car's been hammered or driven respectfully. "But these cars were pretty tough too," he says. "So anything over 100,000 on the odometer needs a careful approach. Chances are the air-con will need re-gassing; air vents in the cabin have a habit of jamming and breaking, even the wiper arms can be spent. Have a look also for rust in the rear wheel arches and in the steel fuel tank, another common problem rectified with the mid-mounted plastic tank in R33s."
So there you have it. If you're looking for an R32 GT-R and want it to stand out from the crowd, find an original and keep it tidy. If it's a hot rod you seek, do your research, get down on all fours and inspect carefully. You're buying into a legacy few Japanese cars can equal. Respect is most certainly due.
BUYER'S CHECKLIST:
Body & Chassis
Rust isn't a major issue with Australian-delivered GT-Rs but imports need to be carefully inspected underneath and in panel extremities. Crash damage is a more serious issue, so look for kinks to the front chassis rails, partial repaints and mismatched front or rear lenses. The extra weight of that hefty rear wing can weaken bootlid supports and water can leak through mounting holes.
Engine & Transmission
There is a lot that can go wrong beneath a GT-R bonnet and the best way to avoid massive repair bills and unreliability is to find a car that has been serviced at least every 5000 kilometres. White exhaust smoke indicates oil being burned in the turbochargers. Check under-bonnet hoses and plastic components for perishing and heat damage, and around the cylinder head for oil leaks. The clutch is the most vulnerable of transmission components and will cost more than $1500 to replace. Listen for clunks from rear driveshafts or the differential, which suffer from driver abuse.
Suspension & Brakes
Check the HICAS four-wheel steering is working as the manufacturer intended and that now-aged ABS sensors are still operating. Standard shock absorbers can last less than 30,000 kilometres and suspension rubber bushes deteriorate due to age alone. When new, these cars sat high and level with plenty of free space between the wheelarches and tyres. A car that sits noticeably nose down may be suffering sagging suspension or have had its springs shortened. Either will affect ride quality and steering response. Brake rotors can warp due to excessive heat.
Interior & Electrics
With its pretty basic specification, there's not a lot in the GT-R interior or electrical system to go awry but a full check of every switch and gauge is recommended. The air-conditioning should activate with an audible click and send a strong stream of cold air through all the vents within 20 seconds. Interior plastics on Australian cars should be undamaged but the leather steering wheel could be starting to peel. Side bolsters on the seats of low-kilometre cars should not be showing serious wear, so be cautious if they are.
SPECIFICATIONS:
Nissan Skyline R32 GT-R (1989-94)
Built: 40,390 (std. factory); 100 (Aust-del.)
Body: All-steel, integrated body/chassis two-door coupe
Engine: 2568cc inline 6cyl, DOHC, 24v, fuel injection, twin ceramic turbochargers
Power: 206kW @ 6800rpm
Torque: 355Nm @ 4400rpm
Performance: 0-100km/h: 4.7sec (unrestricted), 0-400m: 12.8sec (unrestricted)
Gearbox: 5-speed manual, w/ overdrive
Suspension: Independent w/ struts and coil springs, lower control arms and anti-roll bar (f); independent w/ multi-links, coil springs, anti-roll bar (r)
Brakes: Disc front/rear, power assist, ABS
Tyres: 225/50R16
Weight: 1430kg (kerb)
Price range: $20,000 – 50,000
Web: www.skylinesaustralia.com
Unique Cars magazine Value Guides
Sell your car for free right here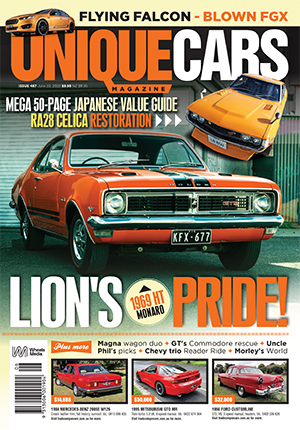 SUBSCRIBE TO UNIQUE CARS MAGAZINE
Get your monthly fix of news, reviews and stories on the greatest cars and minds in the automotive world.
Subscribe