BMW 8-series: Buyers guide
---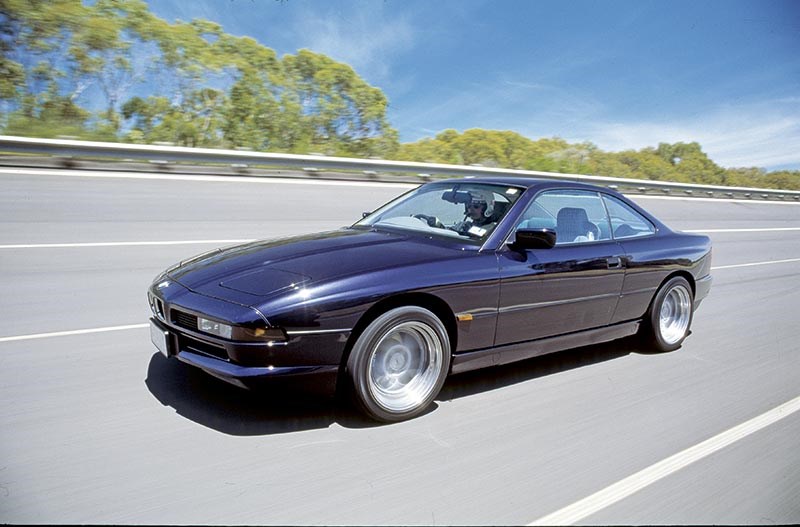 BMW 8-series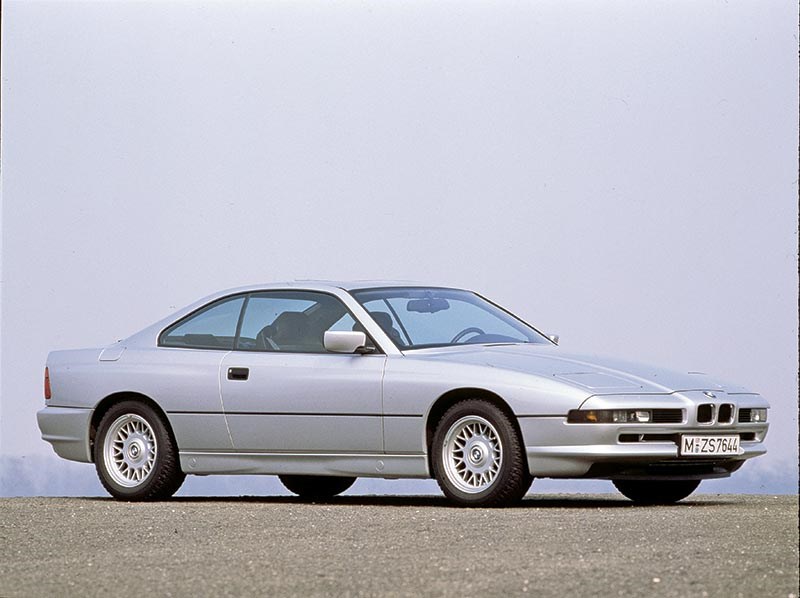 BMW 8-series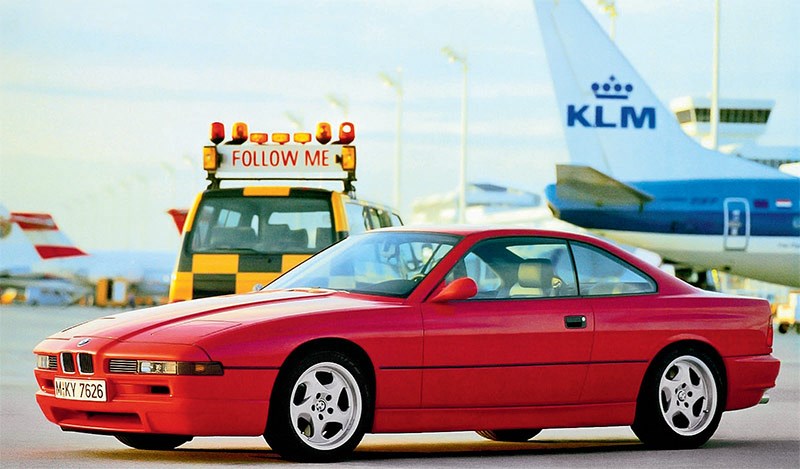 BMW 8-series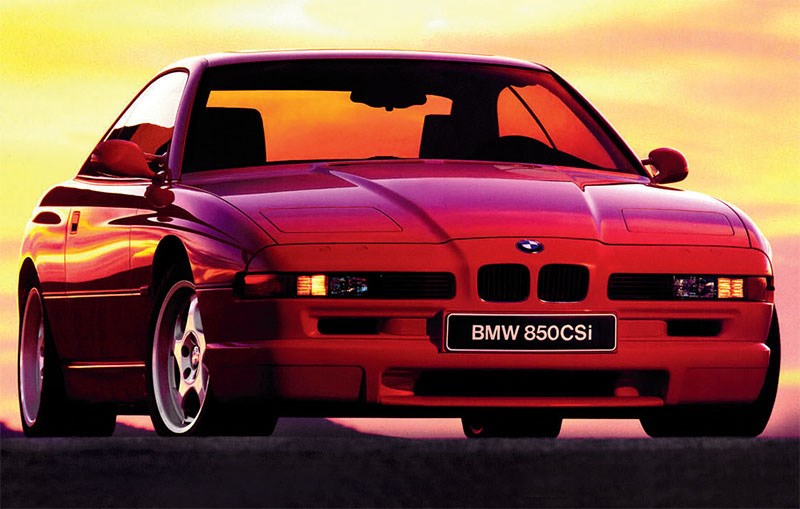 BMW 8-series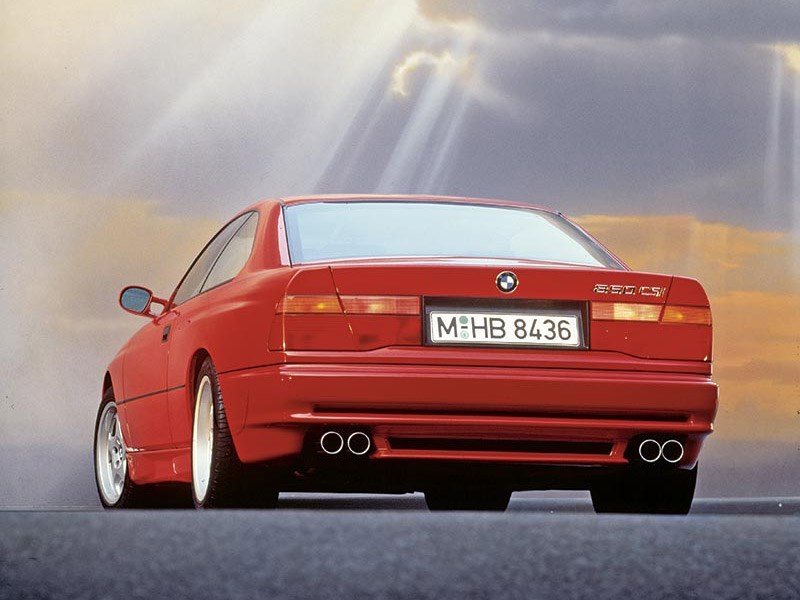 BMW 8-series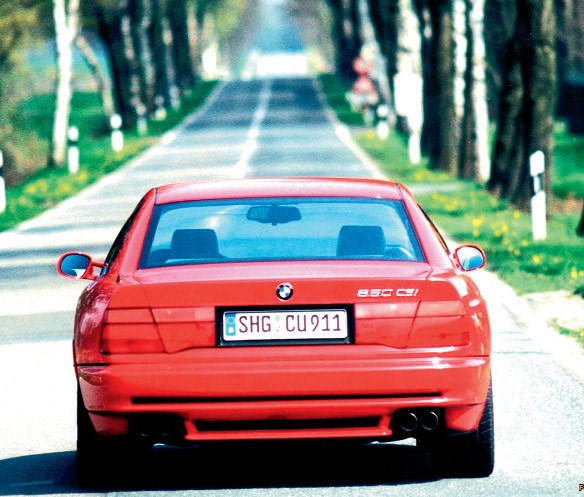 BMW 8-series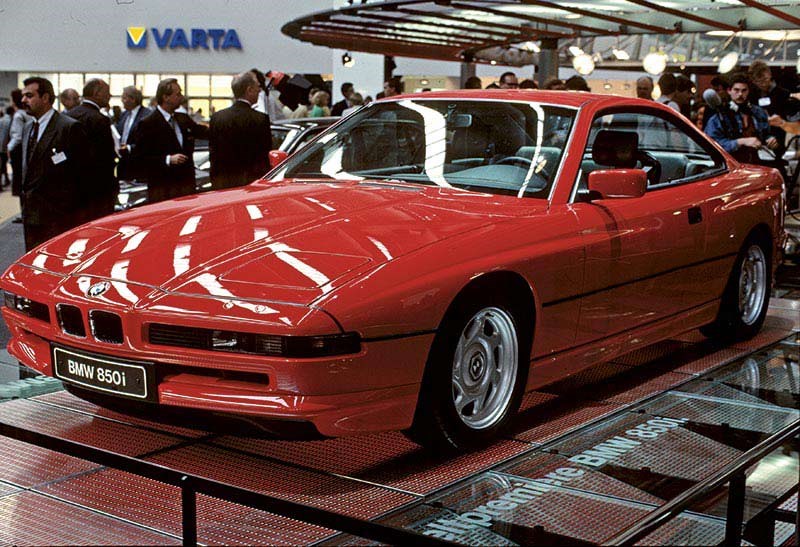 BMW 8-series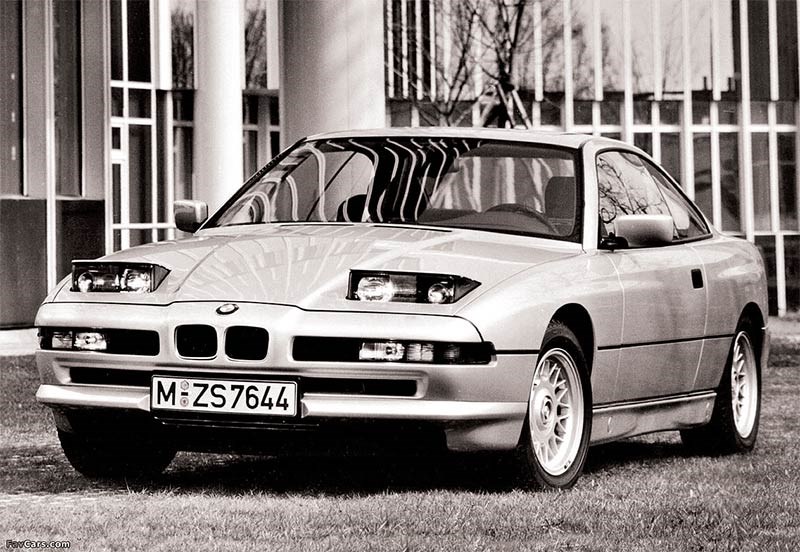 BMW 8-series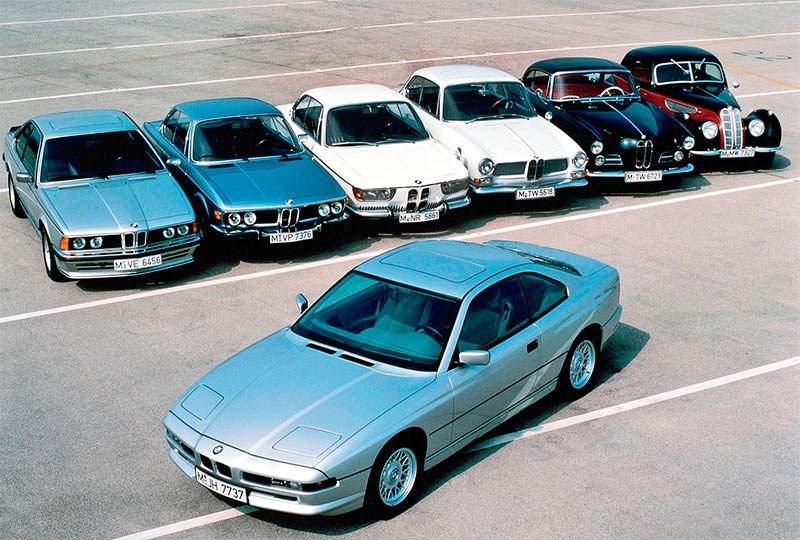 Seven generations of BMW coupes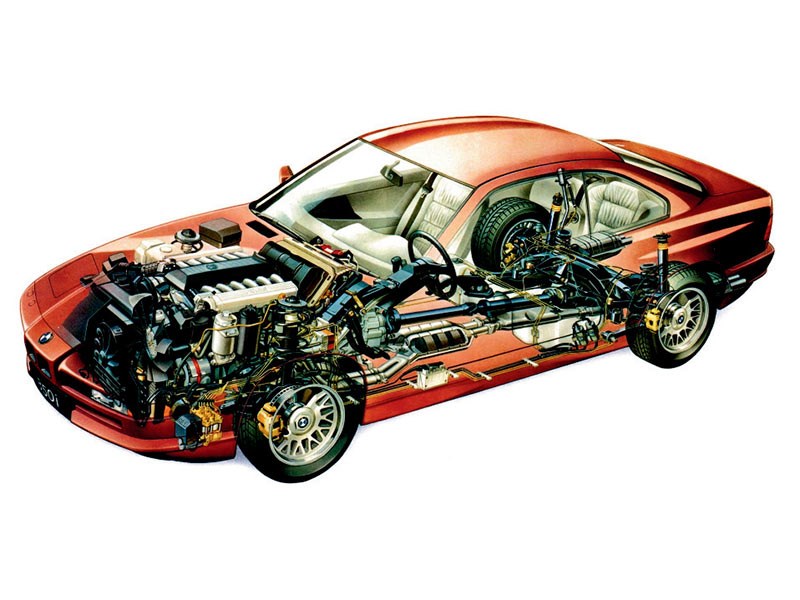 BMW 8-series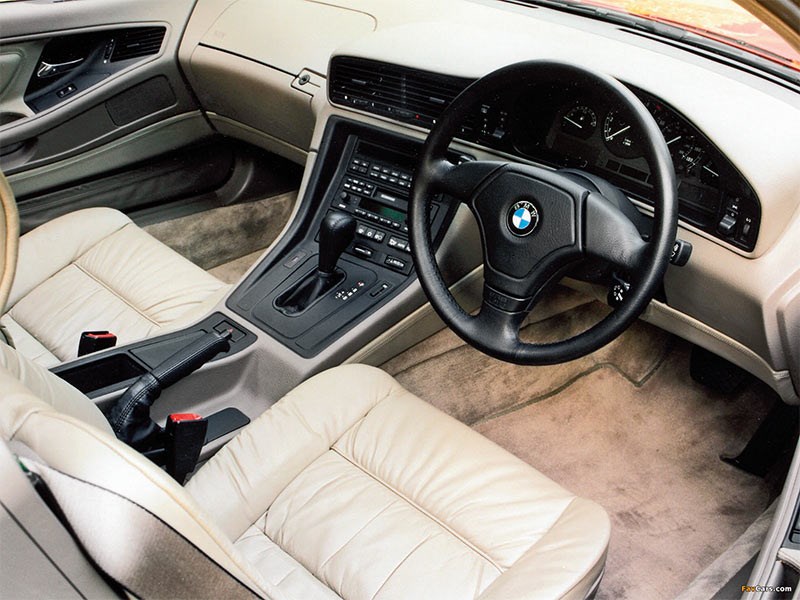 BMW 8-series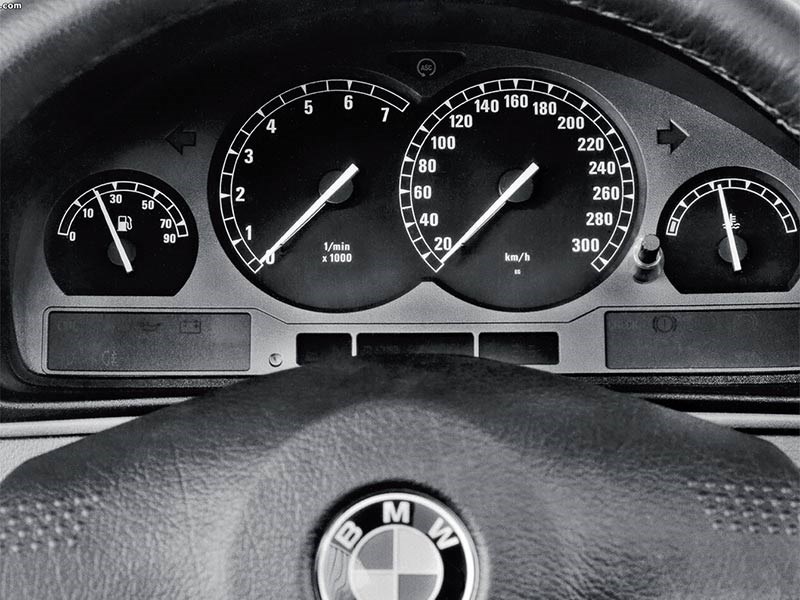 BMW 8-series dash

BMW's heavyweight coupe is an unashamed slice of eighties excess. Once deeply unfashionable, it's now starting to look retro-cool...
BMW 8-series
Launched 25 years ago and built for a decade, the dog days of the Eighties weren't the most auspicious time to introduce the most extravagant coupe ever to glide down a BMW production line.
The sleek 8 Series two-door was intended to serve both as a replacement for the long-serving 6-Series and help boost sales of BMW's magnificent but costly and commercially disastrous V12 engine.
The 850i, BMW internal code E31, had its roots in the 1980s; inspired to some degree by the M1 competition coupe but with its monster engine ahead of the occupants and a cabin so packed with gizmos that the invariably wealthy purchaser wanted for nothing.
Priced in the North American market at a heady $100,000 the V12-engined coupe cost BMW a reported DM1.5 Billion to develop, including the cost of a unique new transmission.
Early in the 8 Series' gestation, BMW had contracted transmission gurus Getrag to produce a six-speed manual gearbox, making it the first six-speed V12 car in motoring history. If not for the German manufacturers' agreement to limit top speeds to just 250km/h, 850i manual Bimmers would have been humming down the autobahns at anything up to 286 klicks.
Dealer guides of the day showed manual cars were available to Australia, however the vast majority of our 850i coupes seem to have come as four-speed autos and with a super-sized $222,000 price tag. Slightly shorter than a 635CSi but 130mm wider, the 850i sat on the scales at a robust 1,790kg. That made it only 35kg lighter than Jaguar's much older XJ-S coupe. Largely to blame was the need to provide a pillarless profile while keeping body flex to an absolute minimum. Thicker steel and lots of strengthening did their job well, but weight ended BMW's idea of building a 3.0-litre six-cylinder 'budget' model: only 18 were ever built! 
If you've had an XJ Jaguar and think the independent rear suspension looks a bit complex for what it does, don't stare too long at the underpinnings of an 8 Series. The back axle comes with massive coil springs and five locating arms per side. After 1991, Electronic Damping Control that switches shock absorber rates between 'Sport' and 'Comfort' was added. 
North American sales never approached the levels BMW needed to recoup its investment, but assistance arrived in 1993. Helping cut prices and fuel consumption was the V8-engined 840Ci, supplemented by a limited-production 850CSi.
Its V12 was expanded to 5.6 litres and power increased by 60kW to 280kW. Only 1510 were built from 1992-96 and just three were officially brought to Australia. In total, 30,621 8 Series cars were built between 1989 and 1999.
The 840Ci produced slightly less power (210kW) than the basic V12 but came with a more modern and responsive five-speed automatic transmission; there was no manual.
Priced in Australia at $18,000 less than the 850Ci, the V8 helped BMW maintain a toe-hold at the uber-luxury end of the market. After the 850i folded its tent in 1994, the 840Ci maintained a decent sales presence, with 55 new ones registered for the year. 
Post-'96 cars were fitted with 4.4-litre engines, still rated at 210kW and remained available to Australia until 1998, in Europe until the following year. A lack of US interest had signed the 8 Series' death warrant though and BMW seemed happy to wait until its sports/luxury fortunes could be placed in the hands of the less-confronting 645 model.
ON THE ROAD
Slide into the tailored leather and infinitely-adjustable 8 Series seat and you will feel every millimetre a millionaire. Then you realise, even with the cushion at maximum attack and your head rubbing the roof-lining that the view forward is like being on a tennis court with the tramlines hidden.
Occupying the freeway middle lane between a couple of semis will make you very conscious of this car's width and how hard it will be to position on a narrow, winding road. Rear vision through the shallow window isn't fabulous either.
Just why BMW bothered with all the engineering that would have gone into inserting a sunroof into the 8 Series' slimline turret is a mystery. With front and rear windows lowered all the way there's an unimpeded view and mega-litres of air rushing through the cabin.
BMW's variably-weighted steering was intended to react to engine revs rather than actual road speed and the information transmitted back to the driver could be corrupted. Any problem was hard to notice in town or on limited-speed freeways, but those who were able attack an autobahn or belt an 8 Series around on a race circuit found the variation in feel disconcerting. Not as bad as a XJ-S Jaguar though.
Both the V8 and V12 are superb engines and apparently very reliable - so long as service schedules are scrupulously observed. They both rolled out of the assembly plant laden with torque that kicks in from almost idle speed and need just a nudge of throttle to whip safely past slower traffic.
For regular use we would rather have the lighter, more responsive and harder-revving V8; those who get hold of a six-speed 8 Series will hate traffic but cruise the countryside with a big grin on their face.
Stopwatch figures suggest the automatic versions are no sluggards, with 0-100km/h coming up just 0.6 seconds behind the manual V12's time of 6.8 seconds.  Dual airbags became standard from late 1992 and the 840Ci was supplied with switchable traction control.
If you need to ask about how much fuel these cars use, you can't afford to even consider one. Let's just say that both models have very sensibly been equipped with 90-litre fuel tanks and you will be doing well to eke more than 500km from one. They do run on 91 RON fuel, however. 
BUYING
It took no time at all during the financially torrid 1990s for near-new 850s to be lolling like shot ducks on the concrete of high-end car-yards. A lot had been bought 'on tick' by people without the means or intention of paying for them and very quickly found themselves the subject of repossession auctions. From there they went to the used segment and were bought 'on tick' by... you get the picture.
The market quickly developed an aversion to the 8 Series and values collapsed. Today, virtually any car being offered will be a private sale and even the best-maintained cars rarely reach $35,000.
That should come as no shock to anyone interested in the entire gamut of big-engined Euro coupes though. 560 Benzes, XJS V12 Jaguars, 928 Porsches and others have all suffered equally disastrous value declines.
Unfortunately, many of the 8 Series being moved along by doting enthusiasts have rarely enjoyed a long and recent drive, or even been given more than a brief 'warm up' run. This situation does as much harm to complex machinery as flogging through the traffic each day.
If a car has travelled fewer than 5,000 kilometres during the past five years, expect to spend money on the variety of components that will fail once the car is pressed into semi-regular use.
Examples that have changed hands just a few times in their lifetime are preferable to those with ownership histories longer than an AFL run-on list. Cars to avoid are those that have recently been bought and sold several times in rapid succession. You can bet they have major problems that nobody wants to tackle.
BUYER'S CHECKLIST
Body/Chassis
Unless an 8 Series has spent time in an icy climate, it shouldn't be suffering terminal or even irritating rust issues. To get an idea of a car's physical health, feel around the wheel-arches and under the sills for bubbling or repaired areas. Do the same to the front and rear window surrounds and sunroof.
If all is clear there, get down and scrutinise the sills and boot floor. The front bumper is vulnerable to 'kerbing' and may be cracked or out of alignment. Test how quickly the headlights raise and retract. Good news for those brave enough to take on a rusty or damaged 8 is that most panels can still be replaced with brand new parts. Complete door shells exceed $4,000 per side.
Engine & Transmission
Complexity and age mean that even a perfectly-maintained BMW V12 may have some costly malfunction just waiting to happen. Cars with complete service history provide some protection, however you need to be lucky to choose one that will run for another 20,000 kilometres without needing serious surgery. 
The V12 is effectively two inline-6s so features two of nearly everything on the ignition side. Early V8s, most of them in the USA, suffered failure of the Nikasil cylinder bore coating but all of those engines have been replaced by now. Issues still confronting V8 owners include rattles from the 'Vanos' variable valve timing system used by 4.4-litre cars and overheating. 'Sealed for life' automatic transmissions can block and fluid deteriorates, so be wary of slow gear changes and vibration.
Suspension & Brakes
Unless you stumble upon a car with a three-page bill for suspension repairs in its glovebox, assume that heaps of costly work is going to be required before your chosen 8 Series handles as it should. The rear suspension should react quickly and precisely to throttle input and if not, a range of bushings will need replacement, along with sagging springs. Replacing front struts and rear shock absorbers with correct-spec Bilstein units costs around $1,000; less than the price of just one rear shock for cars with Electronic Damping Control. 8 Series steering typically exhibits some 'play' at the wheel rim but don't entertain one that wanders at speed.
Interior & Electrical
Sunroofs can suffer from water ingress, causing a tricky rust trap. Lower down, feel for damp carpets and note the acrid aroma of coolant from a heating system that's leaking. Check that the seat belts, integrated with the front seats, extend, retract and lock as they should. Also make sure that the Multi-Function Stalk - which among its duties is to actuate the on-board computer function - operates as it should. Check that the ABS warning light works and extinguishes after the engine starts and that the windows drop an inch or so when the car unlocks. And that they come back up again when you get back in and start up.
SPECIFICATIONS
BMW 8 Series
Number built: 850i/850Ci 21,390, 850CSi 1510, 840Ci 7803  
Body: steel integrated body/chassis two-door coupe
Engine: 3982cc or 4398cc 32v overhead camshaft V8 or 4988cc 24v overhead camshaft V12 with fuel-injection
Power & torque: 210kW  @ 5800rpm, 400Nm @ 4500rpm (840Ci 4.0-litre)
Performance: 0-96km/h:  7.4 seconds, 0-400 metres  15.6 seconds (840Ci 4.0-litre)
Transmission: 6-speed manual, 4 or 5-speed automatic
Suspension: Independent with Macpherson struts, coil springs, anti-roll bar (f); Independent with five-link location, coil springs, telescopic shock absorbers, anti-roll bar (r)
Brakes: All disc with power assistance (ABS on most)
Tyres: 235/50R16 radial
Price range: $15,000-35,000 (exc. CSi & specialised models)
Contact: BMW Clubs in all states
www.8coupe.com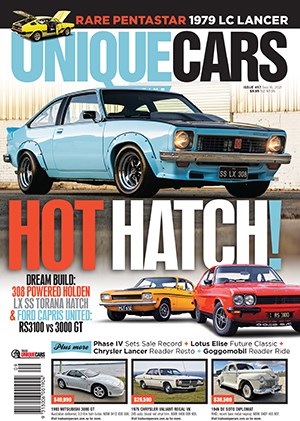 Subscribe to Unique Cars Magazine and save up to 42%
Australia's classic and muscle car bible. With stunning features, advice, market intelligence and hundreds of cars for sale.
Subscribe