Buyers guide: UK Classics Pt.1
---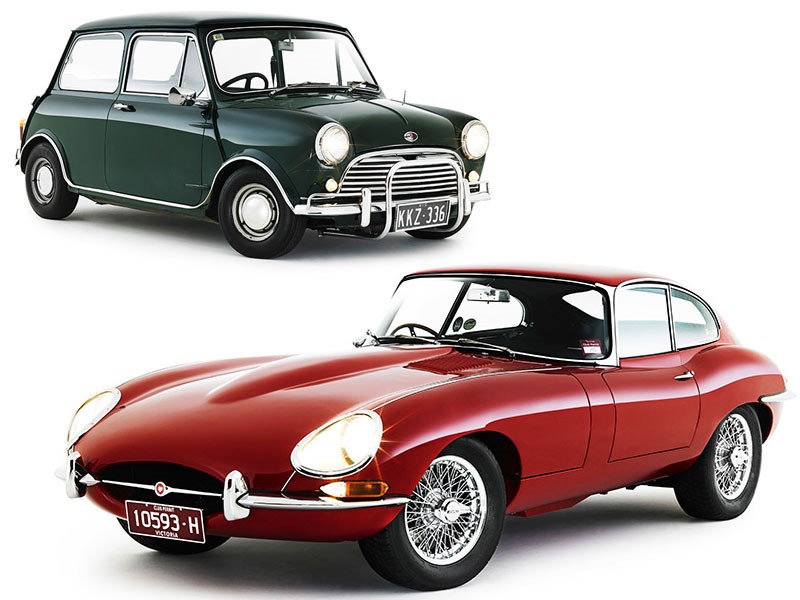 Buyer's guide: UK Classics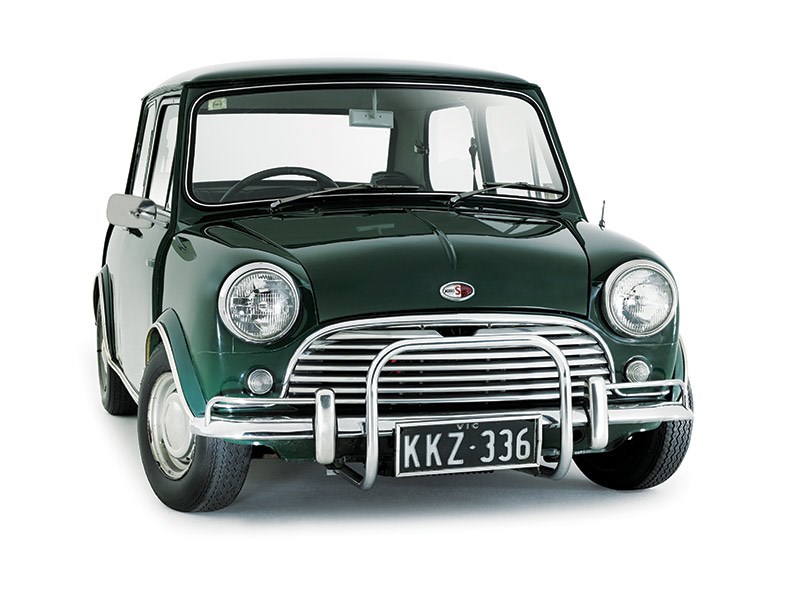 Buyer's guide: UK Classics - Mini Cooper S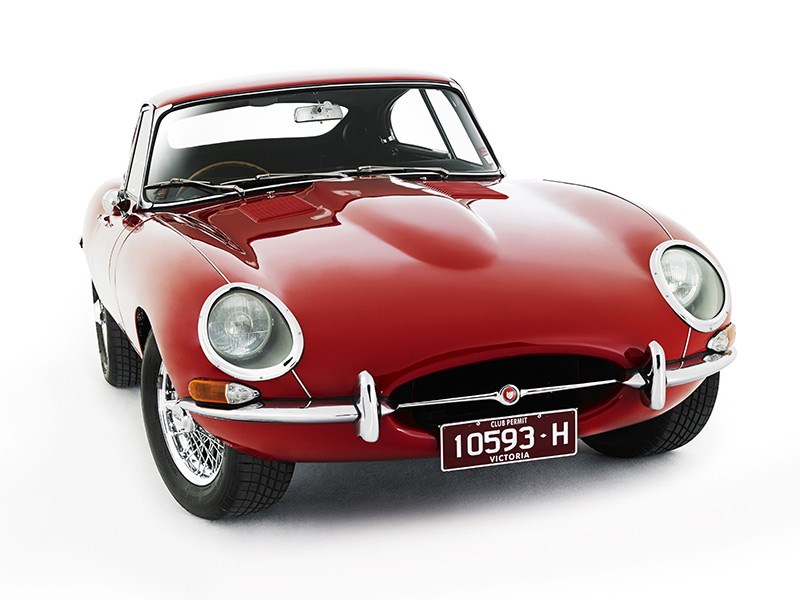 Buyer's guide: UK Classics - Jaguar E-Type

After the pain of the 1950s, Britain's car makers brought us two disparate legends, the Mini Cooper S and Jaguar E-Type...
Mini Cooper S & Jaguar E-Type
BRITISH BULLDOGS
Fans of Aussie muscle often scratch their heads and wonder about them. Those who favour US iron reckon they're snobs and weirdos. And the Drift (their capitalisation, not ours) generation probably doesn't even know they exist.
'They' are those of us who look to Europe first when it comes to a Sunday car to place lovingly under an old sheet and hook up to a trickle charger in the garage. Sure, there's some cross-over; many a Camaro owner has lusted after a Gullwing Mercedes. And for sure the odd GT Falcon owner has had the hots for a Porsche 356. But then there are collectors for whom only an old piece of Euro-tin will do.
Mind you, she's a pretty broad church, this Euro-car thing. Here we've featured two cars at opposite ends of the price scale. Well, we say that, but in reality we're talking about the real-world affordable price scale, not that rarefied part of the market where telephone numbers prevail. In fact, both are incredibly affordable given their gold-plated credentials.
Funnily enough, for two Euro-cars that appeal to different ends of the collector-car scene, the E-Type Jaguar and the Mini Cooper S have a lot in common beyond their country of origin. Both are utter icons in their own right, both spawned their own market segments (the hi-po tiddler for the Mini, the affordable exotic for the Jag) and both gave the established kings of the road a hell of a hurry-up. But they also represent a large chunk of what's hot right now and, while the Jaguar might have always had collectible written all over it, the Cooper has been a bit slower on the up-take. That's primarily because the Cooper S was based on the humble Mini and the Mini could have gone either way at introduction. Completely disregarding the brilliance of the design for a moment, the Mini was created to be a car for the average working stiff; a means of getting Britain back on the road after the misery and privations of World War II.
Interestingly, many a European nation developed the same concept as a means of getting a war-torn country back on its wheels. Italy had the Fiat 500 Bambino (and the Vespa scooter, made from left-over aircraft bits and pieces), France had the Citroen 2CV and Germany famously produced the VW Beetle (even though, like the 2CV, it was a pre-war design; full-scale production of the Dak-Dak didn't start until after the shooting stopped).
Alec Issigonis's Mini concept arrived a full decade after those cars, suggesting it represented the next generation of personal transport, but in reality the Mini was Britain playing catch-up after several post-war years serving up stodgy, haphazard pre-war designs.
- Read more on the Mini Cooper S here
- Read more on the Jaguar E-Type here
THE LONG-TERM VIEW
Long-term, both these cars are gilt-edged investments. Well, as gilt-edged as anything with four wheels. The Jaguar probably has a bit more room for appreciation as it seems to be undervalued by some sectors of the collector market. Had Jaguar made only a few hundred rather than 72,000, it would certainly be a different story and the E-Type might be commanding Ferrari 250 GT money by now. As it is, good, useable cars can be found from about $50,000 upwards if you're prepared to put up with left-hand-drive, a Series 2 (rather than Series 1) or the long-wheelbase 2+2, which has historically been worth about a third less than its short-wheelbase coupe counterpart.
The one thing we'd be disinclined to compromise on is the gearbox. Very early cars had the tricky old Moss gearbox with no synchro on first, while the later stuff had the much better all-synchro Jaguar box. Either of these would be vastly preferable to the three-speed auto fitted to mainly US-market cars (which also got a twin-carb set-up rather than triple carbs), many of which have found their way here. Frankly, the auto spoils the experience.
Six-cylinder cars will always be preferable to the purists, although the later Series 3 V12 version is gaining traction in the market. But, given the V12 is no faster, drinks more fuel, is less reliable and is only available in 2+2 form (as a hardtop; there was also a convertible), the sixes will always dominate wish lists.
The Cooper S, meanwhile, is probably closer to its value peak, but don't go thinking prices are going to come down. Like anything else made in limited numbers a long time ago, there's only one way for values to go. But they're still astonishingly good value compared with the silly money being asked for some of our home-grown muscle cars.
Of course, supporters of Aussie muscle will tell you that Bathurst heritage is everything when it comes to the values of their beloved big cars, at which point you quietly remind them of Mt Panorama that Sunday in 1966.
*****
Search used:
>> Search Jaguar E-Types for sale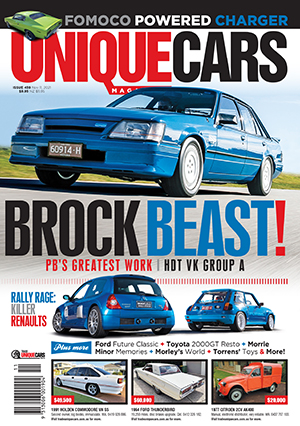 BLACK FRIDAY SALE ON NOW: Save 50% on a Unique Cars magazine subscription
Australia's classic and muscle car bible. With stunning features, advice, market intelligence and hundreds of cars for sale.
Subscribe