Maserati Biturbo review
---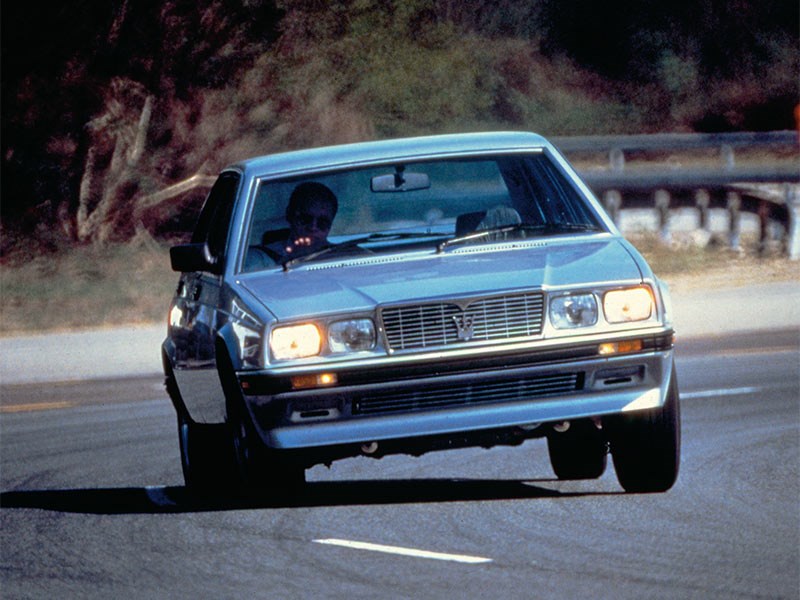 Maserati Biturbo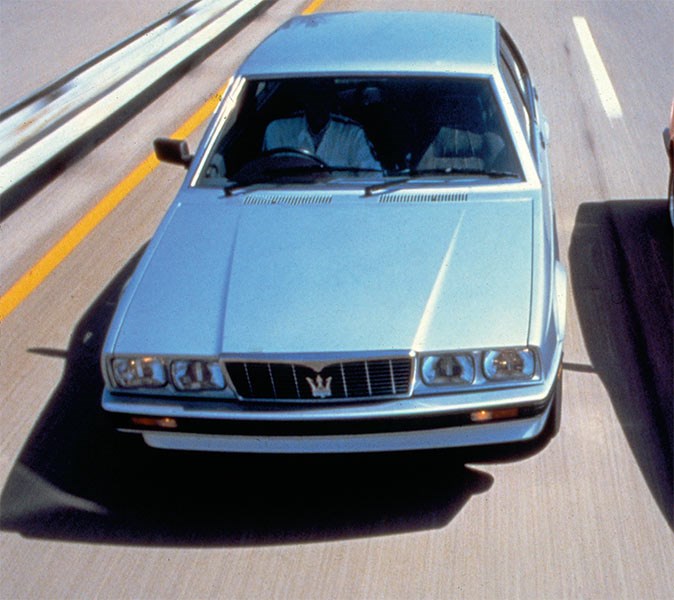 Maserati Biturbo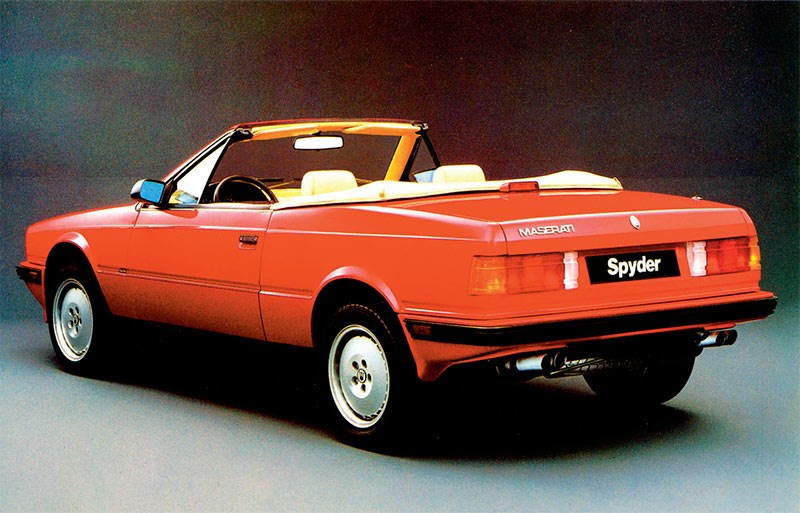 Maserati Biturbo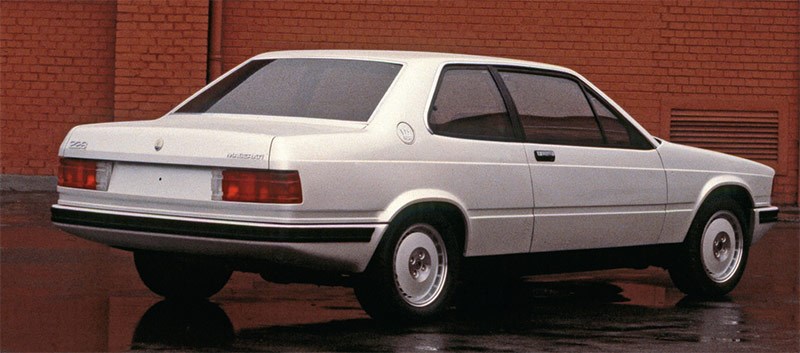 Maserati Biturbo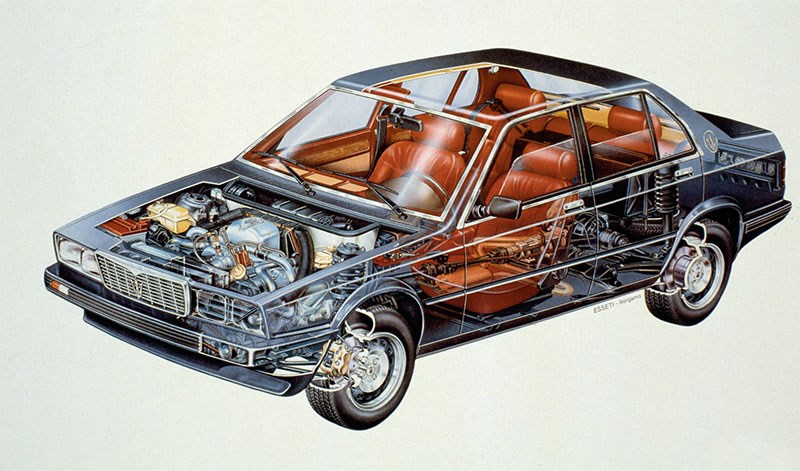 Maserati Biturbo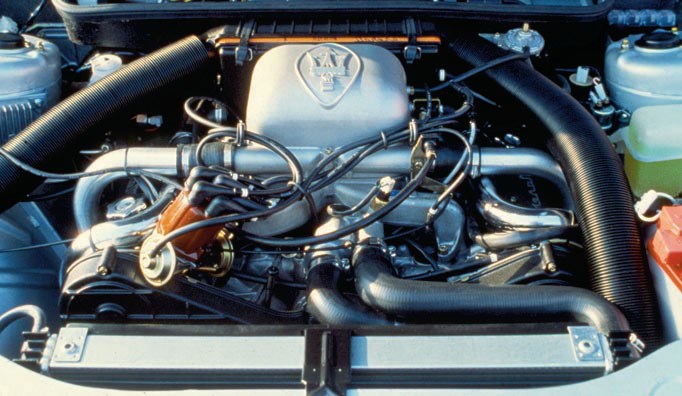 Maserati Biturbo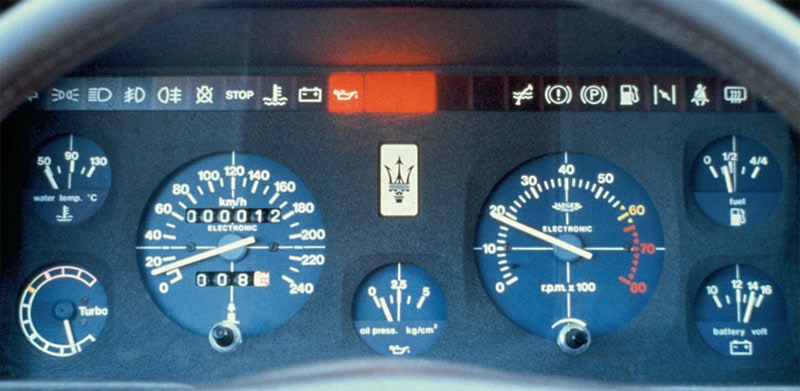 Maserati Biturbo

Baby twin-turbo six was a screamer, when it was working...
Bargains for the brave
MASERATI BITURBO
Maserati built so many strange vehicles that finding a car that scares potential owners is not difficult. However, we think the early Biturbo with masochistic engineering and shocking resale values does deserve special mention.
Maserati at the time was owned by Alessandro De Tomaso, whose own V8-engined exotics were struggling under the weight of regulations and an oil shortage. De Tomaso wanted a car he could sell to American millionaires who were still concerned at soaring 'gas' prices and that avoided the punitive European taxes on engines larger than 2.0 litres.
The 2.5-litre twin-turbo Maserati sold in Australia from 1987 came as a sedan, coupe and cabriolet. Top speeds were in the vicinity of 225km/h, matching 'traditional' Maseratis from the 1970s but with far less mechanical complexity. Or so it seemed.
Mechanical problems, massive insurance premiums and extraordinary spare parts prices hammered demand for Biturbos and brought a collapse in retained values. The US market, where Maserati was dominant among the Italian manufacturers, shunned the Biturbo and sales between 1984 and 1989, when the improved 430 model appeared, fell by more than half.
There isn't room to list here, even in dot-point form, the massive series of warnings and cautions issued to Biturbo owners. Any engine that blows smoke, rattles or overheats is just not worth fixing.
Providing you buy a sound car, follow the rules and resolutely service your Maserati, it should survive and perhaps become a magnet for the curious whenever it ventures to a display of Italian performance machinery.

TRAPS AND TIPS
Due to the quantity of mechanical parts packed into a small space, combined with turbo-generated heat, underbonnet problems plagued the Biturbo. Just replacing a blown exhaust manifold gasket requires the engine to be removed, and new alternators are quoted at $150-$300.
Mechanical attrition meant that undamaged cars were consigned to wrecking yards quite early in life, so second-hand body panels are usually in decent condition and not expensive. Most parts seem to be available, both here and overseas, including a complete front bumper for $300.
Be careful of early cars that are missing their ornate dash clocks, though; these sell second-hand for $450-$700.
FROM THE WHEELS ARCHVIES...
Words: Giancarlo Perini - March 1985
Biturbo was sheer opulence...
Sheer opulence. It's a very strong impression when you first see the interior of a Maserati Biturbo and it doesn't diminish as you settle behind the wheel.
Some people will think the walnut finish and optional leather or velour seats and velour door panels a bit too much for a performance car, but to most people it beats luxo-plastic interiors hands down.
When you turn the key of the 2.5-litre twin-turbo V6, you know instantly that this is a 220km/h autobahn eater. The 425 (four-door, 2.5-litre) is quick and the performance is no less exciting because you are ensconced in an elegant, compact lounge room. The Biturbo is super comfortable – and thrilling – but requires an attentive and skilled driver when pushed, particularly on windy roads and more so on windy wet roads. There is a definite sense of achievement when you know you have tamed this flying velour lounge. Skill is needed dialling in the power coming out of corners, and getting the right revs and the right gear going into the bend. The Biturbo doesn't pretend to be an economy car, returning 16.5mpg on test.
The 425 is more of a long-haul runner than a winding road screamer, its understeer is gentle and predictable and its power-on oversteer easily caught. Brakes are precise and efficient although like the steering they feel light at speed.
It seems that a clever balance of marketing, pricing and performance, with a carefully governed production run ensuring a degree of exclusivity, have earned Maserati a winner.

SPECIFICATIONS
Maserati BiTurbo
Number built: 37,966
Body: Integrated body/chassis, steel and alloy composite 2-door coupe and convertible, 4-door sedan
Engine: 1995cc (Italy only), 2491cc or 2790cc twin-turbocharged V6, DOHC, 18v or 24v, carburettor (pre-1987 2.0/2.5), fuel injection (1987-on)
Power & torque: 140kW @ 5500rpm, 321Nm @ 3000rpm (2.5l)
Performance: 0-100km/h 6.6sec, 0-400m 15.7sec (2.5 manual)
Transmission: 5-speed manual, 3- or 4-speed automatic
Suspension: Independent with struts, coil springs and anti-roll bar (f); Independent with struts, upper & lower control arms and coil springs (r)
Brakes: Disc, power-assisted
Tyres: 205/60VR14 radial
Price range: $5000-$24,000 (coupe) $9000-$30,000 (Spider)
Contact: Maserati clubs in some parts of Australia, www.maserati.org.au/
www.maseraticlub.com.au


*****
Search used:
>> Search Maserati cars for sale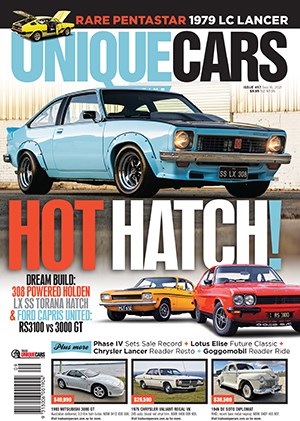 Subscribe to Unique Cars Magazine and save up to 42%
Australia's classic and muscle car bible. With stunning features, advice, market intelligence and hundreds of cars for sale.
Subscribe