Nissan S15 200SX: Buyers guide
---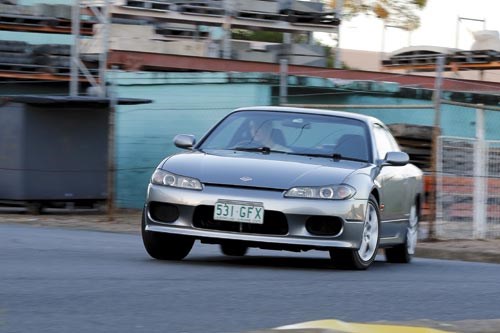 Buyer's guide: Nissan S15 200SX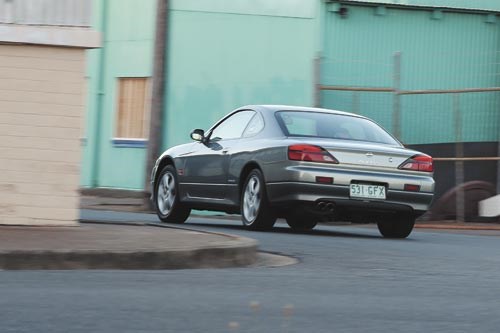 Buyer's guide: Nissan S15 200SX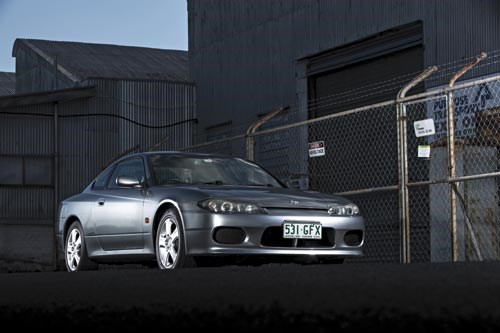 Buyer's guide: Nissan S15 200SX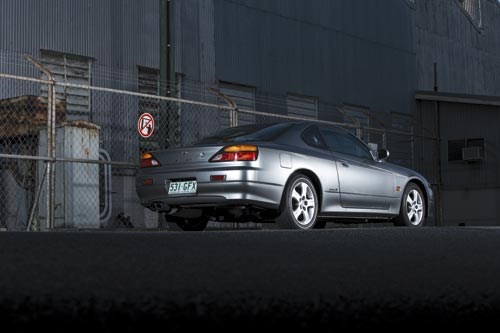 Buyer's guide: Nissan S15 200SX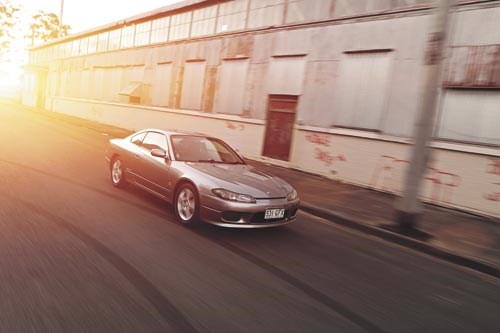 Buyer's guide: Nissan S15 200SX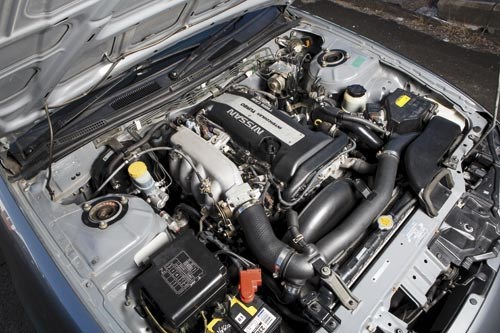 Buyer's guide: Nissan S15 200SX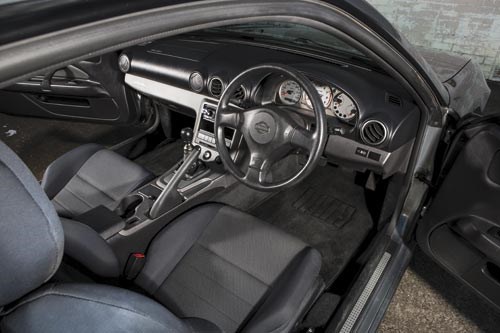 Buyer's guide: Nissan S15 200SX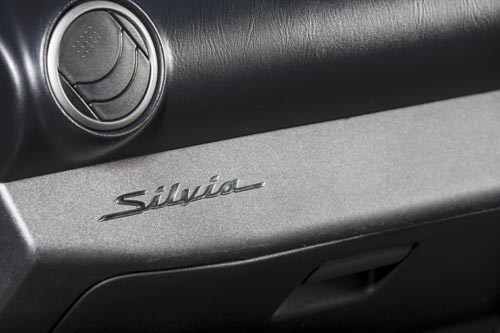 Buyer's guide: Nissan S15 200SX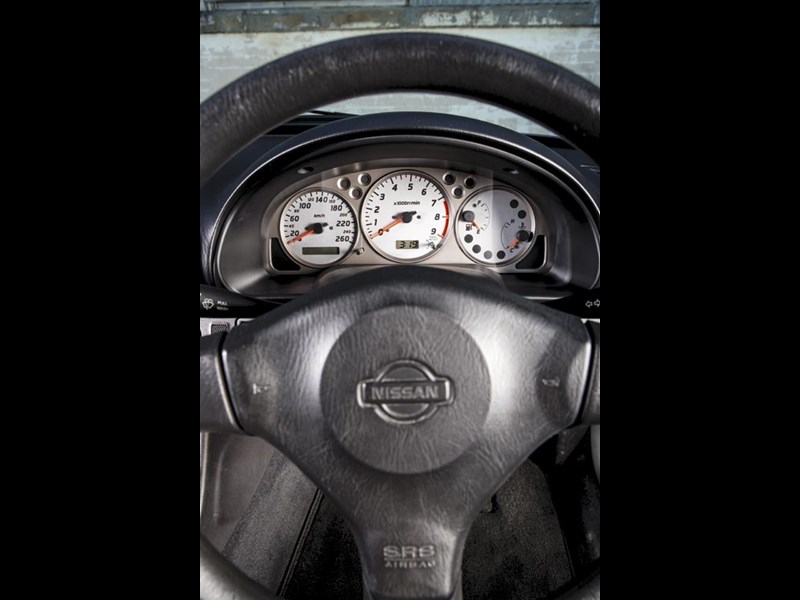 Buyer's guide: Nissan S15 200SX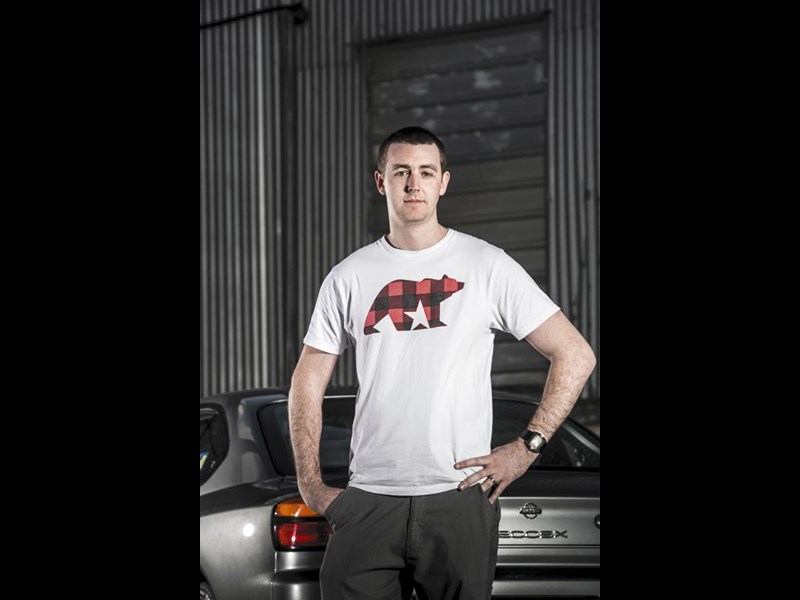 Buyer's guide: Nissan S15 200SX

Quicker than its engine output suggests, this well-balanced coupe was a rear-drive match for the Subaru WRX. And made a great drift car...
From Unique Cars magazine issue 343, November 2012
Nissan S15 200SX
If you missed out entirely on a Subaru BRZ or find yourself queued interminably for a Toyota 86, perhaps this very retro Nissan might sate your longing for rear-drive performance.
When the single-turbo 2.0-litre S14 200SX arrived here in October 1994, it represented Nissan's first rear-wheel drive sports coupe since the 260Z. Bar a slight facelift in late-'96, the S14 remained largely unchanged until it was replaced by the S15 model in November 2000.
When the S15 arrived, the three trim levels available to S14 buyers became two – designated Spec S and Spec R – with six-speed manual transmission standard and four-speed automatic available for those wanting something less frenetic.
Base-level Spec S cars sold new for $39,990, with automatic Spec Rs at a still-reasonable $45,990. A short-lived GT version added standard leather trim and was available for just a few months during 2002.
S15 coupes were the last Silvia-derived cars made by Nissan and were available only in Australia, New Zealand and the Japanese domestic market.
However, demand in other parts of the world for these historically-significant cars has resulted in their popularity growing. Their competence in 'drift' competition – as detailed by the numerous Internet video clips – helps keep used values strong.
The standard SR20DET engine, with double-overhead camshafts, 16-valve head and single turbocharger was durable and understressed. Australian cars delivered 147kW at 6400rpm, but owners who add a larger turbocharger and exhaust allied to some engine management fiddling can unleash considerably more.
A new helical limited-slip differential replaced the S14's viscous LSD, delivering equal drive to both wheels and said to provide greater stability in slippery conditions.
The shape of the 200SX was, from its outset during the 1990s, most kindly described as 'conservative' and the S15 brought few changes. Its headlights spread a little further across the nose and the body sides were sculpted, while under the doors of Spec R cars you might spot some nifty but subtle embellishment.
Specification levels were high, with both 'S' and 'R' versions delivering standard air-conditioning, ABS brakes, dual airbags, a CD player and the usual power-operated inclusions. Stepping up to a Spec R added a CD stacker, power sunroof, a bodykit and (often removed) rear spoiler.
Japanese buyers could choose from a selection of S15 Silvia models including non-turbo versions and a smart Varietta convertible. The only way to acquire one of these in Australia is via the active 'grey' import market.
ON THE ROAD
With 147kW under the bonnet and carrying 1265-1284kg, the 200SX doesn't rank as a rocketship on paper, but the road-test numbers tell a different story.
Off the line, a stock 200SX hits 100km/h in seven seconds flat – just 0.7sec slower than the all-wheel-drive Subaru WRX – and cuts the 0-400 metre tape in a respectable 15.1 seconds. The comparison does get interesting, though, when you take the Nissan's lack of launch traction out of the equation and compare it against the Rex's on-the-move acceleration times.
Making full use of its six speeds against the WRX's five, and a 100kg weight advantage, the Nissan beats the Subaru easily in the 40-70km/h increment and loses out by just 0.1 of a second (3.6 seconds against 3.5) in a match race from 80-120km/h.
Test driving an SX on suburban streets, or even a handy freeway, doesn't permit the car to display its full gamut of abilities. You probably need to actually buy one before emulating the antics described by Wheels magazine test drivers after flinging a Spec R and some rival models along a variety of challenging Snowy Mountains roads.
They came away clearly impressed by the car's steering response, mid-corner grip and sheer pace, describing it as "an inspirational driver's car with a ton of poke."
Automatic versions are quick enough to satisfy most tastes and the preferable choice if your motivation for owning one begins and ends with timeless looks and a decent turn of pace when required.
However, getting down to the business of enjoying a well-sorted chassis and willing engine demands a manual tranny and the six-speed SX delivers plenty to grin about. Some reviewers have highlighted 'intrusive' gear noise but neither the cars I've driven or, according to the owner, our featured Spec S display the problem. If you find one that rattles and whirrs, leave it alone as there could be an expensive problem about to arise. Fuel economy is simply excellent for a car with this level of performance. Tests using the 147kW to its full extent recorded 12L/100km, with 8.5L/100km available at steady highway speeds. Autos are likely to use 15 percent more.
The saddest aspect of the 200SX is a drab interior that may turn potential owners away from an otherwise exceptional car. Unless you spend up on a GT version, the seats are cloth trimmed and not as grippy in bends as their heavy bolstering might suggest. But the leather-bound steering wheel is nicely sized and easy to grip. Tall drivers should avoid the R and GT as their sunroofs gobble headroom.
Space in the rear is tight and adult passengers won't be happy with anything more than very short journeys. The boot is a decent size for a sporty model and can be supplemented by the rear seat.
BUYING
Although the newest Nissan 200SX S15s in our market have already celebrated their 10th birthdays, it isn't too difficult to find seldom-used cars yet to click past 100,000 kilometres.
Buying one of these, especially in showroom-stock condition, can cost more than $20,000, but the outlay is worthwhile for those keen on preserving a top example of Nissan's final Silvia derivative.
Among the most common 200SX enhancements are non-standard bodykits to brighten the conservative exterior, often accompanied by larger-diameter wheels. Providing sidewall height isn't too low, more rubber on the road isn't a bad thing.
Larger turbochargers with accompanying intercooler are popular, too, and power gains can be significant. However, every extra kilowatt delivered has an effect on engine and transmission longevity, so don't expect a car pushing 250kW or more to be tractable or cheap to maintain.
Modified cars need to be approached cautiously and after considerable research. Those that have had their mechanical mods undertaken professionally and come with receipts as evidence are the best bet. Something cobbled together in a shed could be poorly executed and possibly dangerous.
If an S15 is offered for sale with little or zero service history, leave it alone – no matter how low the asking price may seem.
Insurance costs can be significant, especially for younger buyers. Many mainstream insurers and some specialists simply refuse to cover these cars, while those that do may demand high excesses and upgraded vehicle security.

BUYER'S CHECKLIST
Body & Chassis
Crash damage is always an issue with performance cars and these quick Nissans aren't immune. If the panels don't align properly, look for kinks or recent repainting to the chassis rails and signs that the suspension strut towers have been reshaped or painted. Check the boot floor where rust can develop due to water slipping under a poorly-fitted seal. The doors are large and will drop with age and frequent use. Stone damaged headlamps and fog lights are costly to replace.
Engine & Gearbox
The 2.0-litre SR20 Nissan engine is durable and cars that have been properly serviced will exceed 200,000 kilometres without needing any internals replaced. Oil changes every 5000 kilometres or six months are recommended to prevent upper-engine sludge and turbo problems. Any hint of exhaust smoke – blue for engine wear, white signifying a turbo seal leak – is reason enough to find another car. Upper engine clatter is often due to failure of the Variable Cam Timing actuator and misfiring can be traced to failures of the coil packs (one per spark plug) which cost up to $600 per set. Listen for driveline clunks and annoying buzzing being transmitted through the gear lever. Clutch shudder in manual cars is common and uprated clutch components are freely available. Strained upshifts from the auto 'box are more serious and costly to rectify.
Suspension & Brakes
Brake performance is marginal and finding a car with aftermarket brakes or budgeting for an upgrade is recommended. Rear wheel camber needs to be correctly set to maximize cornering balance and delay tyre wear. Worn rear bushes can cause mid-corner lurching. The standard shock absorbers have a limited life if subjected to harsh use. Cars showing more than 100,000km should come with receipts for some front-end maintenance including new strut inserts.
Interior & Electrics
Seat bolsters wear and high-kilometre cars may need some retrimming. Ensure that the sunroof (where fitted) operates smoothly and shows no signs of water entry through damaged seals. Check air-conditioner efficiency to ensure air is cold and not just cool. Imported cars seem to suffer more from plastic deterioration than locals, so look for dash cracking, discolored consoles and controls that are beginning to disintegrate.

I OWN ONE
Stark, 30, spent months searching for the best 200SX available, but the trip back from tropical North Queensland had him considering the wisdom of his choice.
"The weather was appalling, with two cyclones off the coast, wind and driving rain," Alex recalled. "I remember wondering whether a sports car was the right thing for those conditions but the way it coped and held the road even in the worst of the weather was quite amazing."
Since acquiring his 37,000-kilometre, 2001 Spec S three years ago, Alex has added just 18,000km to the odometer. The car has mainly been used for weekend runs to the country and occasional longer trips.
"I looked at different models including WRX Subarus but this was the car that made me feel most comfortable while still delivering great performance," he said. "It had to be Australian-delivered as used Silvias from Japan make me feel a bit nervous as you don't know their history."
After disappointing experience with a Nissan dealership, Alex found a local mechanic who specialises in performance cars and has the S15 serviced every six months or 5000km.
"You have to look after them," he emphasised. "Cars with dirty oil and problems that people ignore will quickly deteriorate and then cost a lot more money to fix."

SPECIFICATIONS
Nissan 200SX S15 Coupe (2000 - 02)
Number built: N/A
Body: All-steel, integrated body/chassis 2-door coupe
Engine: 1998cc 4cyl, DOHC, 16v, turbocharger
Power: 147kW @ 6400rpm
Torque: 265Nm @ 4800rpm
Gearbox: 6-speed manual or 4-speed automatic
Suspension: independent, struts, coil springs, anti-roll bar (f); independent, multi-links, coil springs, anti-roll bar (r)
Brakes: four-wheel discs, ABS
Wheels & tyres: 205/55R16 radial
Performance: 0-100km/h – 7.0sec,
0-400m: 15.1sec*
Price range: $8000-25,000
Club: Nissan-Datsun Sports Owners Club www.200sx.org
*Spec R manual

*****
More reviews:
> Future classic: Nissan 200SX

Search used:
>> Search Nissan cars for sale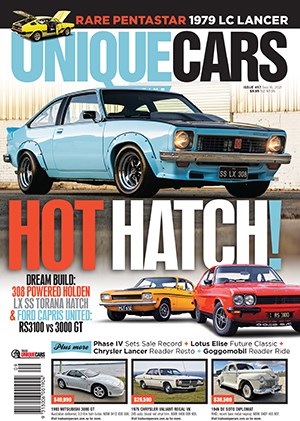 Subscribe to Unique Cars Magazine and save up to 42%
Australia's classic and muscle car bible. With stunning features, advice, market intelligence and hundreds of cars for sale.
Subscribe