Mitsubishi Lancer GSR (1992-96) Buyers Guide
---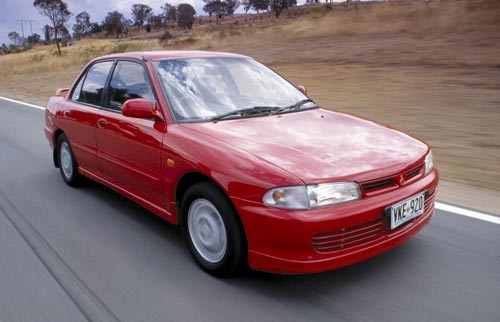 Mitsubishi Lancer GSR (1992-96)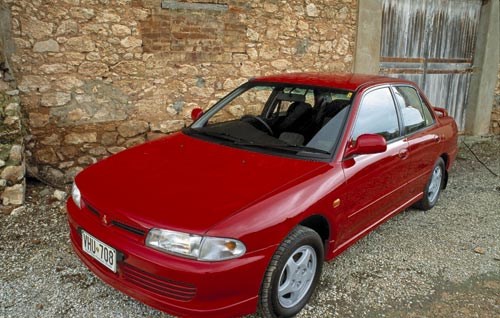 Mitsubishi Lancer GSR (1992-96)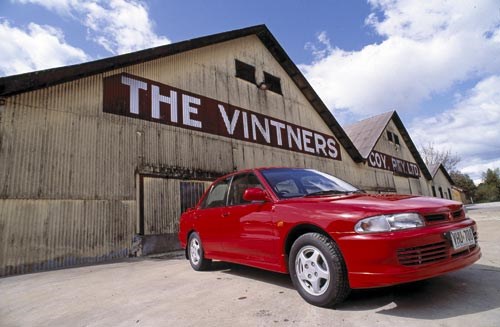 Mitsubishi Lancer GSR (1992-96)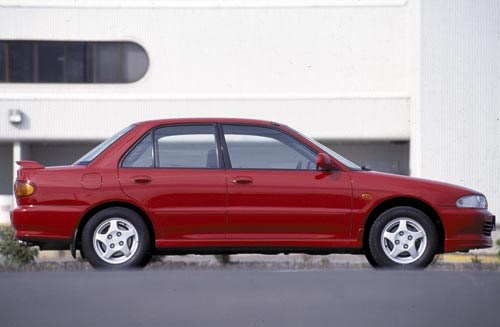 Mitsubishi Lancer GSR (1992-96)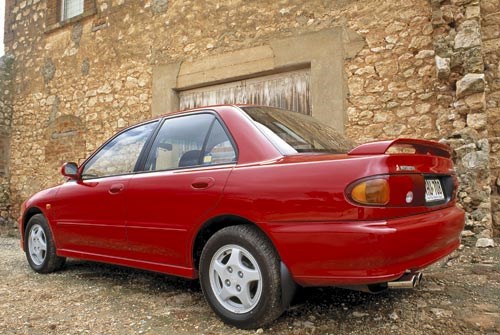 Mitsubishi Lancer GSR (1992-96)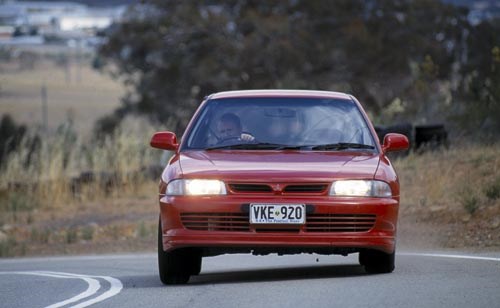 Mitsubishi Lancer GSR (1992-96)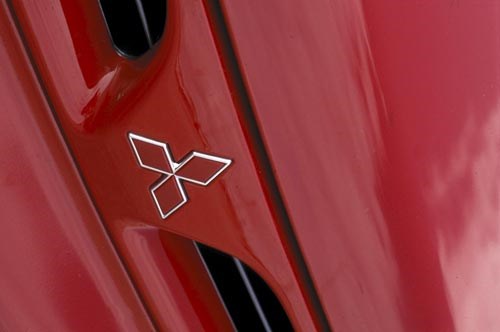 Mitsubishi Lancer GSR (1992-96)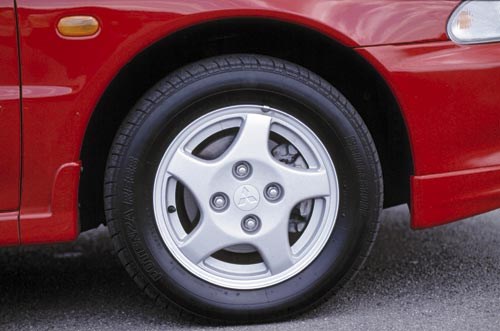 Mitsubishi Lancer GSR (1992-96)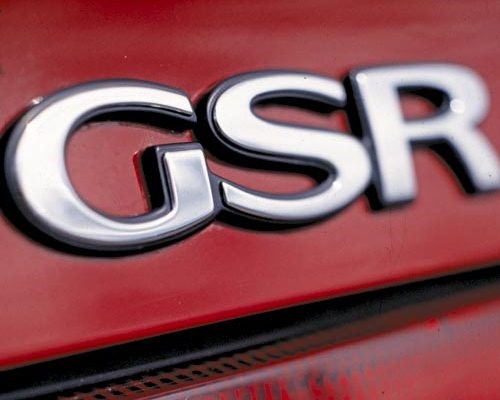 Mitsubishi Lancer GSR (1992-96)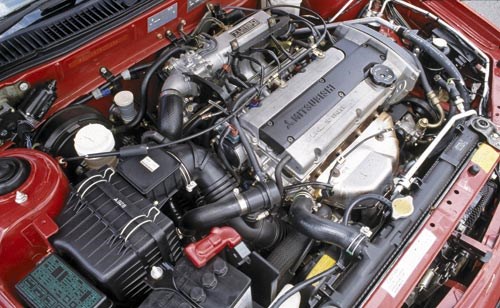 Mitsubishi Lancer GSR (1992-96)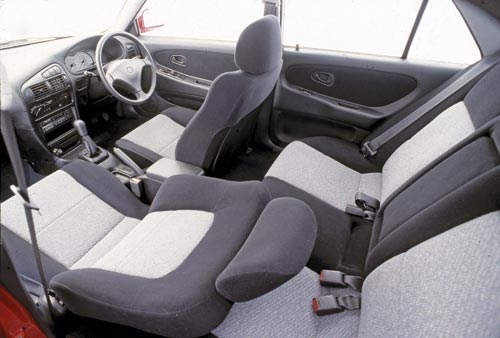 Mitsubishi Lancer GSR (1992-96)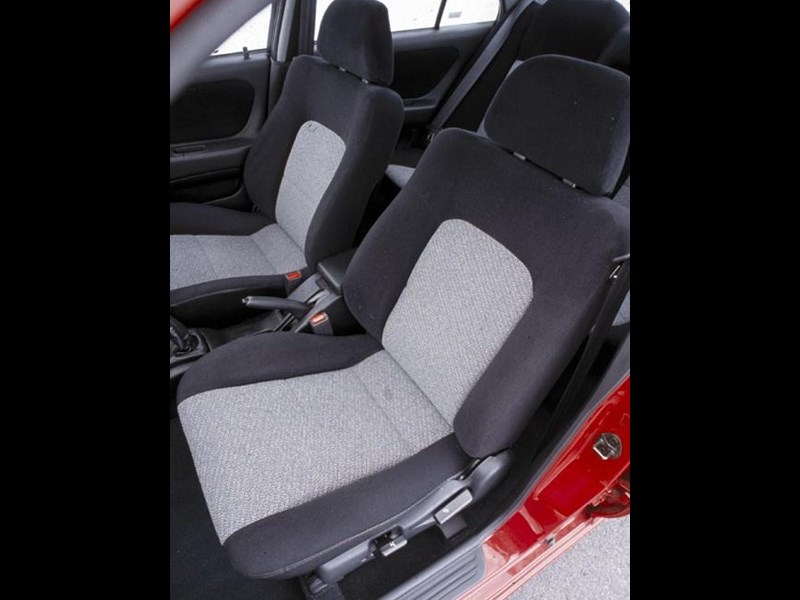 Mitsubishi Lancer GSR (1992-96)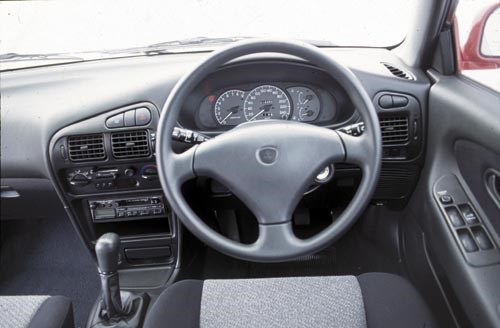 Mitsubishi Lancer GSR (1992-96)

The ultimate wolf in sheep's clothing, the Lancer GSR provided the basis for two decades of 'evolution'...
Buyer's guide: Mitsubishi Lancer GSR
lmost everyone has heard of the Mitsubishi Lancer EVO. The all-wheel drive road rocket growled its way through the 1990s to four World Rally Driver's Championships and a Manufacturer's title and into the hearts of performance lovers everywhere. EVO was a shortened form of 'Evolution', which may lead you to ask what manner of vehicle could provide the platform for such a successful rally winner.
The Lancer GSR is that car and looks anything but hero material. Like Clark Kent with the big red 'S' buried under his business suit, you wouldn't look twice at a parked GSR or one dawdling down a city street. Having one surge past on a gravel road would be much more enthralling.
The all-wheel driven, 141kW Lancer was released to Australia in November 1992, more than a year ahead of Subaru's WRX. As leader of the Lancer CC model range it was bargain-priced at $28,960 but survived in local showrooms for less than four years.
Five-speed manual was the only transmission choice for GSR buyers and air-conditioning was a $1700 dealer-fit accessory. The GSR's closest rival at the time was the two-door, 4WD TX3 Laser but that would change once Subaru's more expensive WRX became established.
Like the Laser, Mitsubishi's all-wheel drive had 1.8 litres with an intercooled turbocharger. An 8.5:1 compression ratio and knock sensor that adjusted to low-octane fuel allowed the Lancer to run without harm on standard 91 Octane fuel. However, unless it was fed its preferred Premium Unleaded the difference in performance was noticeable.
Mitsubishi mounted its intercooler behind the bumper, with air collected via a series of slots in the deep air-dam. Owners wanting greater efficiency may have replaced the entire bumper with one from an EVO and fitted a larger, centrally-sited intercooler.
Helping differentiate the GSR from lesser Lancers were reshaped sill panels and a discreet boot spoiler. It may have done little for stability but was a good reference point when reverse parking.
The Mitsubishi's all-wheel drive system was effective and pretty durable. Torque from the transversely mounted engine went through a viscous-coupled centre differential that split output 50/50 between the front and rear wheels.
By 1994, when Subaru's WRX was winning rallies and scoring headlines for involuntary participation in a range of criminal exploits, the GSR was being pushed further every week into the performance-car background.
Not helping were a series of price increases that lifted the basic car's cost from $29,000 at introduction to more than $33,000 by the time the $40,000 WRX arrived. Even though monthly GSR sales must have diminished by 1995 to 'fingers on one hand' levels, the asking price went up again before the pin was finally pulled in mid-1996.
Although Australian deliveries had ceased before the revamped CD series was announced, GSR sales continued in other parts of the world including Japan and Europe. Among the advances was introduction of an automatic version that became available during 1998.  
ON THE ROAD
Poke your head inside a showroom-stock GSR and you might wonder how the Japanese could spend so much time and money designing a technically-interesting car and so little of it on the section where the people sit.
The GSR cabin is inescapably drab. No wonder many owners spent extra money ditching the flattish front seats for properly bolstered rally buckets that deliver the levels of lateral support these cars can really use.
Arriving before air-bag fitment became widespread, the GSR made it easy to turf the boring three-spoke factory wheel in favour of something more tactile and interesting. The view directly ahead wasn't bad – somebody thankfully had a go at grouping the instruments in an interesting fashion – but the remainder was haphazard and framed by monochromatic plastic.
Boredom ends when the tachometer needle flicks past 3000, the bum squats and torque starts rushing to all four wheels. First gear was good for 55km/h, second ran to 95 and third a tad above 140. In the days before every overhanging bridge bristled with cameras, a GSR would egg you into holding your foot flat for a bit longer just to experience the surge of acceleration.
The best thing about driving a GSR then and now is sheer anonymity. A WRX throbbing its way to the head of a traffic queue inevitably spawned animosity but people would happily allow overtaking space for bland little Mitsi. Many would then be righteously appalled when the grid-lock cleared and it bolted for the horizon.
Running on loose-surfaced rural roads, very few cars would keep a GSR Lancer in sight for long. Although the overall gearing is low, the GSR's torque band delivers gobs of boost right where you need it so overtaking and rapid uphill running is effortless. Third gear overtakes from 80-110km/h in third gear require only 3.7 seconds. Even being lazy and remaining in fifth returns a respectable 6.7 seconds.
Rushing up to a bend without braking, tugging at the wheel and expecting the GSR to respond like a well-balanced rear-wheel drive isn't going to work and displays poor understanding of the GSR's dynamics.
Before entering a bend it is necessary to choose a gear that will keep the engine close to its torque peak and fire it out the other side. Teaching yourself to left-foot brake can be a big plus when trying to keep an engine like this 'on-boost'.
The brakes are fine even for sustained road use but track-day combatants may want something tougher. ABS was cleverly modulated via a G-force sensor so it would work on loose surfaces.
With a smallish wheel, plenty of forward vision and 2.8 turns lock-to-lock the GSR can be placed precisely. Providing you heeded the advice regarding gear selection it can also be balanced very accurately with the throttle to tighten corner exits.
As regular transport the GSR presents as a pretty good deal. Low used-market prices make it affordable and the design will accommodate four adults – or two plus a couple of larger-sized kids. The centre section of the back seat, which is too hard and lumpy to accommodate anyone you actually like, provides a perfect spot to mount a child seat.
The boot is a decent size with a spare under the floor and nice low loading lip. Fuel consumption is what you make it and rocketing around with the tacho needle permanently registering 4000 and above will certainly drain your wallet. Upshifts at around 4500 and running the highest gear feasible should deliver consumption in the 11-12.5L/100km area.
Since most insurers will have forgotten what a GSR Lancer is, premiums may not be as bad as they were during the 1990s. If you're young, a specialist company with a pay-by-the-month plan might be the best way to go.
BUYING
Being related to one of the most popular all-wheel drive performance cars in the world seems to have done nothing for GSR survival rates or retained values.
Used prices over the past 15 years have drifted downwards and excellent survivor cars are now worth a third of new cost. That, of course, assumes you can find a car that hasn't been altered too radically.
Locating an Australian-spec GSR is a difficult task. A few have popped their heads up during the recent past including one in nice, near-stock condition for only $6500.
 
Picking a modified car will do you no long-term favours. Genuine EVOs are still affordable and it will be a long time before anyone starts paying the same money for a modded GSR that they will for a factory-built EVO.
The real concern for owners is electronic failure that will demand replacement of expensive engine management components or ditching the entire car. GSRs, like a lot of potentially collectable 20-30 year-old cars, will continue to disappear as repair costs exceed retained value. Within a decade there may well be none left at all.

BUYER'S CHECKLIST
Body & Chassis
These are robust little cars and don't seem overly susceptible to rust or structural deterioration. Quite a few may have been crashed so it's worth looking for sections of newer paint, poorly-affixed bumpers, inconsistent panel gaps and kinks in the boot floor or front rails. Due to their popularity across the 'ditch', CC Lancer parts are common in New Zealand and can be shipped more cheaply than ex-Japan. Locally, someone recently uncovered a stash of genuine GSR front air-dams that were sold off at $575 each.  
Engine & Transmission
Overheating, turbocharger problems and clattering from dry valve lifters are among the mechanical problems that afflicted GSRs from new but should by now have been cured or minimised. Blue or white smoke from the exhaust indicates oil by-passing the piston rings or being burned by the turbocharger – neither is a good sign. Check for emulsified oil under the filler cap – a sign of a failing head-gasket – and make sure the car hasn't had its air-filter removed. The five-speed transmission should run at constant speed with no clunks and the lever move between ratios without being forced. Clutches range from $2500 to below $300 and quality has plenty to do with the difference. Used differentials range in price from $450-850.
Suspension & Brakes
It may well be impossible to find a GSR still running its original suspension and brake set-up. Anything that fits under a GSR can be replaced by a component that is stronger, lighter or both and with greater capacity for adjustment than the original. Problems may occur where a previous owner has fitted suspension parts that deliver rock-hard ride or will only work properly at 'track day' speeds. There is no point paying for an expensive upgrade that will need to be replaced. Standard GSR brakes were okay in their day but superior replacements aren't expensive.
Interior & Electrics
Not many GSRs in the used market retain the original seats but those that do seem not to have needed repairs to the original two-tone cloth trim. Cabin plastics should likewise be holding up reasonably well. If you find a car with dash cracks and crumbling plastics it will likely have suffered abnormal levels of sun exposure. Aged air-conditioning is about the only seriously-expensive electrical component, so make sure the air being blown is cold and not just cool.

SPECIFICATIONS
Mitsubishi Lancer GSR (1992-96)
Number built: – N/A
Body: all steel, integrated body/chassis four-door sedan
Engine: 1834cc 4cyl, DOHC, 16v, turbocharger
Power: 141kW @ 6000rpm
Torque: 249Nm @ 3000rpm
Performance: 0-100km/h – 7.8 seconds, 0-400 metres 15.6 seconds
Gearbox: 5-speed manual
Suspension: independent with struts, coil springs and anti-roll bar (f); independent with coil springs, telescopic shock absorbers and anti-roll bar (r)
Brakes: disc (f/r), power assisted with ABS
Tyres: 195/60/R14 radial
Price range: $2000-12,000
Contact: http://www.gsr-evo-club.net/
*****
More reviews:
> Future classics: Mitsubishi Lancer Evo IX 2005-07 review here
> Mitsubishi Lancer Evolution (2008) review here
Search used:
>> Search Mitsubishi Lancers for sale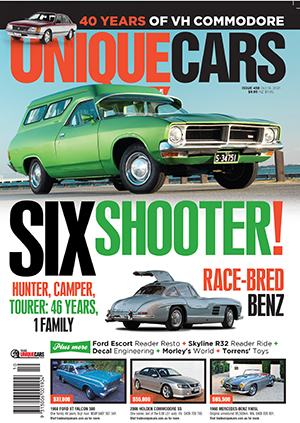 Subscribe to Unique Cars Magazine and save up to 42%
Australia's classic and muscle car bible. With stunning features, advice, market intelligence and hundreds of cars for sale.
Subscribe