Volvo S80 V8 AWD: Buyers guide
---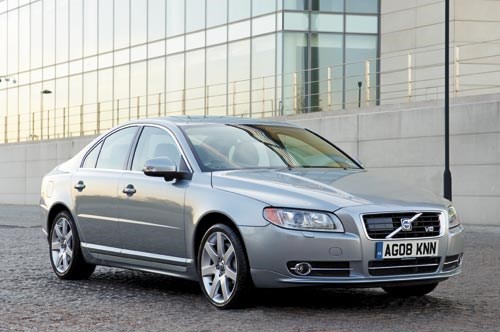 Volvo S80 V8 AWD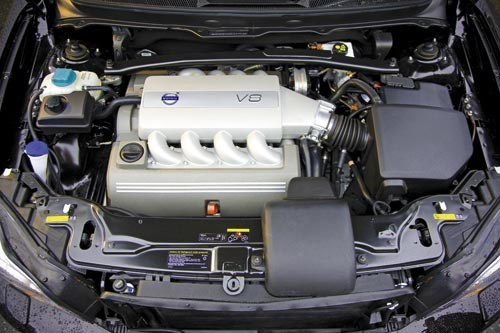 Volvo S80 V8 AWD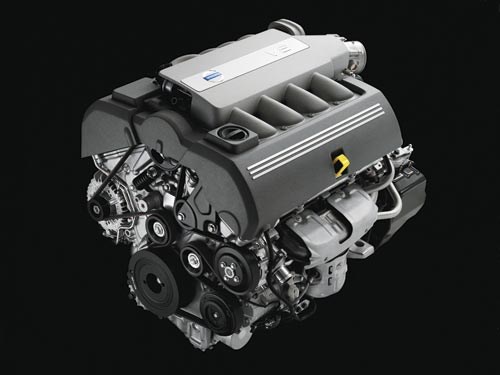 Volvo S80 V8 AWD

From the archives: Quick tips for buying a used Volvo S80 V8 AWD
Buying used - Volvo S80 V8 AWD
Volvo's V8-powered S80 is the ultimate sleeper and a tempting left-field luxury choice...
HISTORY
Imagine the queue if Ford offered an XR8 version of its latest Mondeo with a 232kW/440Nm V8, all-wheel drive and a full-house interior for around $40K. Well, that is what's on offer in a near-new Volvo S80 V8 but with top-shelf Volvo looks, minimalist Swedish cabin design and state-of-the-art safety technology as a bonus.
The S80 V8 features the same 4.4-litre engine as the top XC90 SUV but without the bulk, high centre-of-gravity and control-tower driving position – producing a serious muscle car that can be driven quickly and safely in a wide variety of conditions. Its secret is the Volvo-Yamaha V8 that draws on compact outboard marine technology so it can be packaged across the front without placing too much weight ahead of the axles.
While not as radical as VW's narrow-angle VR6 engine, it follows the same principle with a narrow 60-degree vee angle instead of the usual 90 degrees, using balancer shafts to counter any gruffness. Fast and obedient, the S80 V8 is no M3 or C63, but its six-speed auto and AWD system – that can split the drive 50:50 in an instant – means is has no problem transferring power to the road.
Mondeo origins mean it's more cosy than limo in size, but it takes up less road than local muscle. The three suspension settings vary roll stiffness and damping with only moderate success and none can filter out the harshness of Aussie surfaces with so little rubber between rim and road. Fuel use is closer to local sixes and the annoying niggles of earlier models is yet to surface, making this one of the most reliable Volvos to date.
PRICES
Early S80 V8 examples start at around $35,000, then progressively rise to around $70,000 for the last examples cleared in early 2011.

CHECKPOINTS
Small but keen band of local owners often bought the S80 V8 for specific high-speed, long-distance applications so stone chips, gravel rash and other road damage more than likely. Check exterior surfaces and underbody.
Most are scrupulously serviced but Volvo recommends shorter 7500km service intervals with excessive city use. Clean, factory-specified oil is critical with engine complexity and small tolerances.
Mechanicals are generally bulletproof and exceptionally reliable but routine fluid changes essential to keep it that way. Some owners work auto hard so it should be inspected at 100,000km and fluid topped-up/flushed if necessary.
Front-drive weight and traction bias dictates that expensive tyres must be rotated every 10,000km for even wear. Mis-matched tyres front and rear can ruin refinement.
Early examples had creaking K-frames at the front which were fixed under warranty but isolated examples missed out.
Front brake rotors and pads work hard in this application and may need upgrading or replacement. Effective electric park brake dictates special tool for rear pad replacement.
Thanks to Carson and Murphy Automotive (03) 9848 9655

*****
More reviews:
> Future classic: Volvo 960/S90 review here
 
Search used: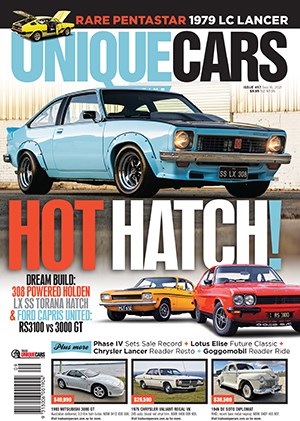 Subscribe to Unique Cars Magazine and save up to 42%
Australia's classic and muscle car bible. With stunning features, advice, market intelligence and hundreds of cars for sale.
Subscribe