Ford Falcon XR/XT GT: Buyers Guide
---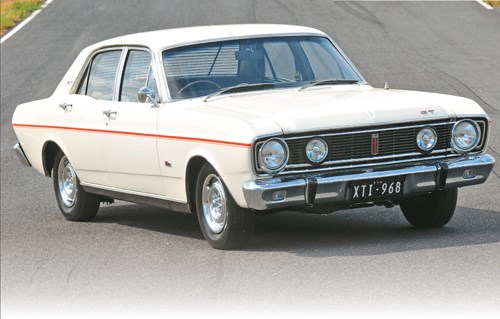 Ford Falcon XR/XT GT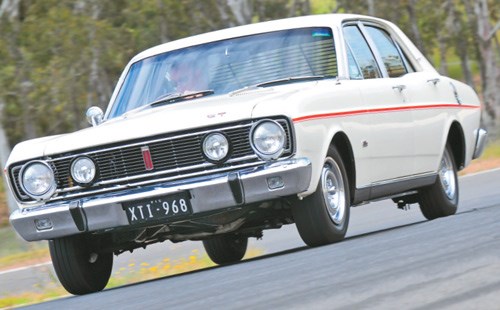 Ford Falcon XR/XT GT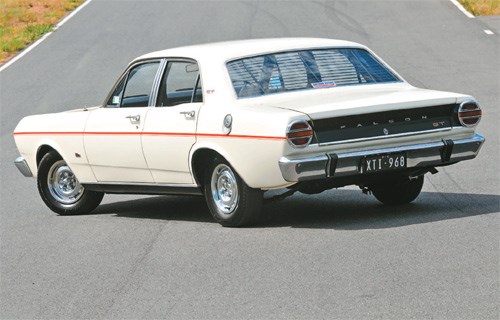 Ford Falcon XR/XT GT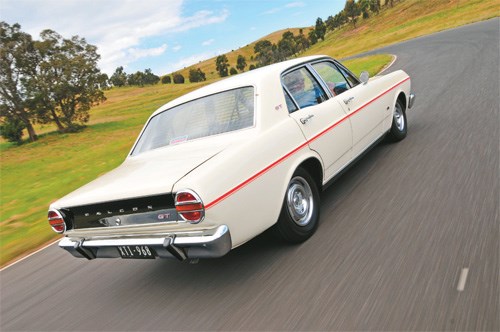 Ford Falcon XR/XT GT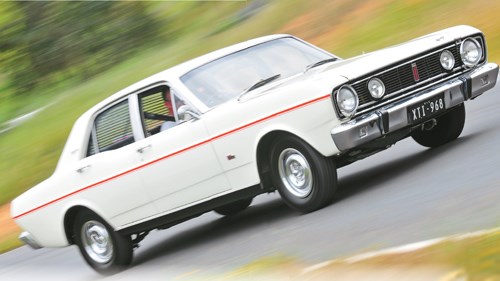 Ford Falcon XR/XT GT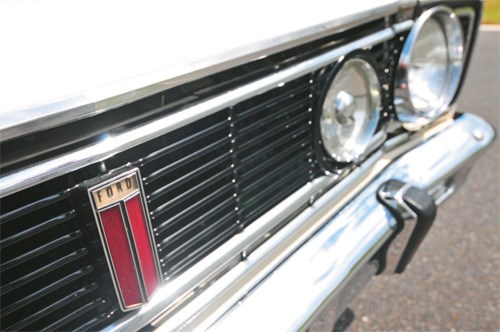 Ford Falcon XR/XT GT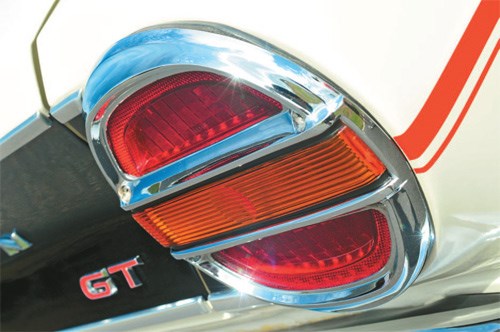 Ford Falcon XR/XT GT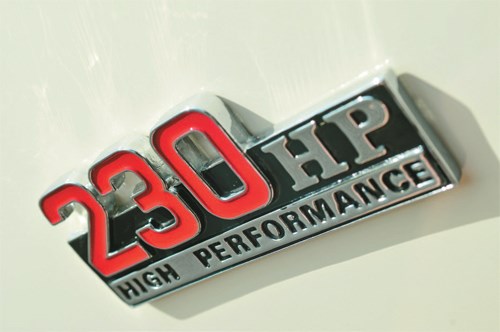 Ford Falcon XR/XT GT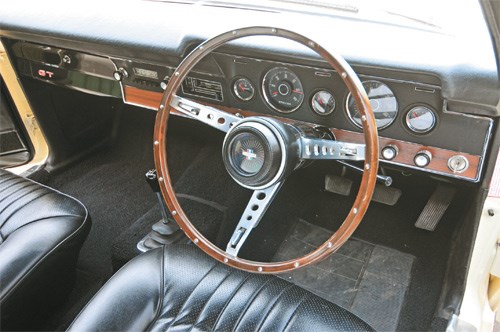 Ford Falcon XR/XT GT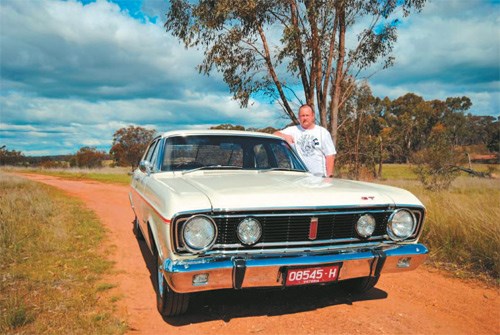 Ford Falcon XR/XT GT

With the spotlight fixed on the XW and XY, the earlier XR/XT GT duo have become unsung heroes
Ford Falcon XR/XT GT
Until Holden broke the rules with its exotic and outrageous Monaro, no Australian car had generated more excitement than the first Falcon GT. The new Ford, with its 'GT Gold' paintwork, pushed every button that motivated car buyers during the 1960s. It was loud and brash, with a shape that exuded US-sourced excitement. Confirming that the XR had indeed slithered from the Mustang gene pool, GT versions came with a 4.7-litre V8, four-speed transmission and secured a 1-2 finish in the 1967 Bathurst 500. Less than a year later it was replaced by a very different XT version.
With Monaro now the performance pace-setter, Ford needed more than Mount Panorama heroics to generate sales. This it did by reinventing the XT as a genuine 'Grand Tourer'; a car that offered the luxury and convenience of a Fairmont yet retained the ability to tame vast Australian distances without effort.
In common with other V8s in the XT range, GTs used the long-stroke 302 cubic-inch (4.9-litre) engine, but with 230hp (171kW) instead of the standard engine's 210. Higher compression, a four-barrel carburettor and better-flowing exhaust released the extra power and allowed GTs to at least stay within sight of the more powerful GTS 327.
XR GTs were made only with manual transmission but the XT had an automatic option. Even then, the majority of GT buyers still chose a four-speed car. Overall GT sales during the XT's incumbency topped 1400, but only 25 percent had the three-speed Borg Warner self-shifter.
You could still buy an XT in GT Gold but second-generation cars also came in Polar White, Candy Apple Red or Zircon Green. For those hunting a rarity there were 35 genuine cars in GT Silver, a few each in yellow, pewter and burgundy and one in black. The XT stood out from the pack via extra lights slotted into the grille and a blacked-out boot panel. Gone were the XR's childish side-stripes but the chromed wheel covers with their 'go domes' stayed. Rectangular rear indicators replaced the hard-to-see 'bullet' type.
Inside was Fairmont-level trim including reclining bucket seats with seatbelts, distinctive door trims, plasti-wood across the dash and pillar-mounted courtesy lights.
The XT's greatest competition triumph came not on a race circuit but while facing 20,000 kilometres of rough roads and matching ocean during the inaugural London-Sydney Marathon.
Three GTs started and all finished within the top ten. Best placed was the crew headed by Ford employee Ian Vaughan in third position with the others crossing the line in fifth and eighth places.
Speed and durability gave Ford the Teams' Prize and helped erase from buyers' minds the sight of XTs trailing smoke down Conrod Straight as their engines blew.
ON THE ROAD
Sorry Monaro enthusiasts, your car may have blitzed the XT at Bathurst, but as a road car, the Falcon wins out in the realms of ride, handling and practicality. And it ain't slow either.
Depending which road test you read, the four-speed XT was good for at least 188km/h and some could crack 200km/h. With the same 3.0:1 final-drive ratio as the manual, automatic GTs suffered in off-the-mark acceleration – 0-96km/h in the manual taking 8.5 seconds with the auto 1.6 seconds slower. Mid-range times were comparable though, with four-speed cars zipping from 80-110km/h in 4.7 seconds and the automatic taking 5.0.
Authenticity will be important to some owners and they will stick with the single-pipe exhaust and 441cfm carburettor. Those who want to unleash an extra 15-20kW will swap to a twin system and larger, later carburettor. They might have also ditched the original 8.75-inch differential in favour of the more durable 9-inch.
Not for nothing did the three GTs run at the pointy end of a London-Sydney Marathon field. These were tough vehicles and the results merely emphasised the GT's relevance to buyers who would spend much of their time at unrestricted speeds on roads not far removed from those chosen to destroy rally cars.
Even with a hefty V8 above the cross-member, XTs swallowed big bumps, minimising shock through the steering column and held together remarkably well. The leaf-sprung rear would wobble over corrugations, but experienced owners were adept at keeping their cars straight with delicate servings of throttle and steering input. "Unless you're actually looking at where you've just been, don't brake," was the dirt-road driving advice of an experienced GT owner.
Changes to the suspension including heavier springs and anti-roll bar contributed to flatter cornering and far less wheel movement through a bend. Road testers also raved about the standard limited-slip differential, which did a good job of taming wheelspin.
The seats are well-shaped and comfortable. However, generations bred to expect butt-grabbing bolsters and head restraints may feel they lack grip and that the backrest is way too short. Non-retracting seatbelts were standard for front-seat occupants, but most will have made way for inertia-reels by now. The handbrake and some controls can be impossible to reach while wearing an original-pattern belt.
At this point we can't ignore the major change to the XT cabin. In XR GTs the space between the seats was dominated by a huge chromed gearlever that snaked towards the driver's hand. In XTs the shifter was plain, 10cm short of being comfortable and looked to have been lifted from the Mark 2 Cortina parts bin. Test cars were panned for the stiff and notchy shift action, but work well with familiarity and the Top Loader gearbox proved very reliable.
Today's owners probably worry more about fuel going stale in the tank than the cost of filling it. However, a GT will demand at least Premium Unleaded – with a valve-seat lubricant if hardened seats haven't been fitted – and devour a substantial 18-25L/100km depending on where and how the car is driven. Automatics can chew 15 percent more fuel than the manual.
BUYING
Only 1415 XTs were made – 1062 four-speed cars and 353 automatics – and most still in existence will be genuine cars.
Later XW and especially XY GTs were mercilessly 'cloned' and demand expert evaluation. XTs were always less valuable and provided less incentive for those intent on fraud.
"Matching-number cars with the correct engine, carburettor and differential are now very hard to find," says David Allan who's featured XT has those things and more.
"When they weren't valuable at all, people would drop in 351 motors in place of the originals, change autos to manuals and so forth."
Very occasionally a GT Falcon will emerge from years – perhaps decades – locked in a darkened shed but the vast majority of cars will be well-known among GT Club members.
With the exception of known competition cars and ultra-rare colours, really good manual XT GTs rarely exceed $60,000. Automatics are 10 percent cheaper and be cautious when paying more than $45,000 for a car that doesn't come with correct mechanical components.
Joining a club before even owning a GT is possible and welcomed by other members. Not only can you learn what's important about your preferred performance Falcon but you will be 'on the inside' should an existing owner want to sell or someone approaches the club looking to place a car.

BUYER'S CHECKLIST:
Body & Chassis

GT Falcons aren't any more resistant to rust than base models but more likely to have been saved. Lower panels, especially behind the rear wheelarches, can disappear completely, the sills, boot and cabin floors, turret and lower doors all rust badly. Some repair panels – including replacement floorpans – are locally available and internal sheet metal shared with the US Falcons can be imported. Full sets of body rubbers cost around $1500 and second-hand mudguards have sold for $200 each. Reproduction taillights are available and reconditioned bumpers have been seen at $550-700.
According to XT owner David Allan the centre grille badge for GTs is very difficult to locate.
Engine & Gearbox
The 302 cubic-inch (4.9-litre) V8 served in a wide range of local and US-made Fords so anything needed to rebuild these engines is available. Incorrect parts, including entire engines, will ultimately reduce the value of a GT but sensible and reversible changes including electronic ignition, dual exhausts and carburettor upgrades can make these cars easier and more reliable to use.
Original differentials suffer if asked to transmit more than standard levels of engine output. Both transmission types are very durable but the standard clutch won't stand abuse so check for shudder and slipping.
Suspension & Brakes
If the front suspension has been lowered or sagged far enough for tyres to foul the wheelarches urgent repairs are due. Creaking when the wheel is turned at low speeds is a sign of worn ball-joints which are not expensive. Rear spring leaves flatten and suffer cracking so be wary of cars that droop at the rear. Brake parts are available and easily replaced with new rotors costing $250 a pair and reconditioned power boosters less than $350.
Interior & Electrics
Major components including carpets, door trims and seat vinyl needed to renovate an XT interior are available from suppliers of reproduction parts. Door handles cost $25-35 each and sets of four armrests less than $300. Correct knobs and gauges can be tricky to find and a replacement steering wheel will be costly. Noisy starter motors, failed heater fans and indicators that won't cancel are common faults but easy to rectify. New starters cost less than $200.
I OWN ONE...
In common with many Unique Cars readers, David Allan's motivation to own a 'classic' can be traced back to his formative years of car ownership.
"I had one just like this as my first car," Dave wistfully recalled. "Of course it was just a V8 sedan done to look like a GT and in nothing like the condition of this car."
Three years ago David found this XT in South Australia where it had undergone a complete and exacting restoration.
"I had owned another XT GT but this was a special car and only on the market because, once he'd finished the rebuild, the owner just didn't 'love' it enough to keep it."
Now with the correct differential and some front suspension parts replaced, David's XT comes as close as any to how it would have emerged from a Ford showroom in 1968.
"Because they weren't worth a lot of money, XTs were often treated badly so it's now really hard to find a well-kept, 'matching number' car," David says. "You can spend $50,000 and get one that looks good, but it's still going to have the wrong engine or been poorly restored."

SPECIFICATIONS
Ford XT Falcon GT (1968-69)

Number built: 1415
Body style: all-steel, integrated body/chassis four-door sedan
Engine: 4924cc V8, OHV, 16v, single four-barrel carburettor
Power: 172kW @ 4800rpm
Torque: 418Nm @ 3200rpm
Performance: 0-96km/h – 8.5 seconds, 0-400m – 16.3 seconds*
Gearbox: 4-speed manual or 3-speed automatic
Suspension: independent with wishbones, coil springs, telescopic shock absorbers and anti-roll bar (f); live axle with semi-elliptic springs and telescopic shock absorbers (r)
Brakes: discs (f), drums (r) power assisted
Tyres: 185 x 14 radial
Price range: $10,000 – 65,000
Contact: Falcon GT Clubs throughout Australia www.falcongtclub.org
 
*****

More reviews:
> USA vs OZ: Mustang vs Falcon XR review here

Search used:
>> Search Ford Falcons for sale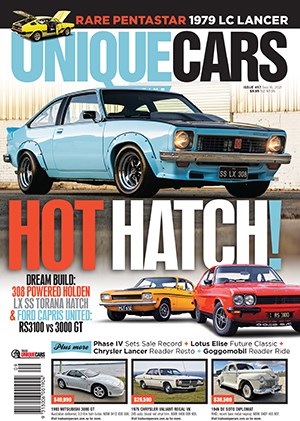 Subscribe to Unique Cars Magazine and save up to 42%
Australia's classic and muscle car bible. With stunning features, advice, market intelligence and hundreds of cars for sale.
Subscribe