Morris Minor Review: Budget classic
---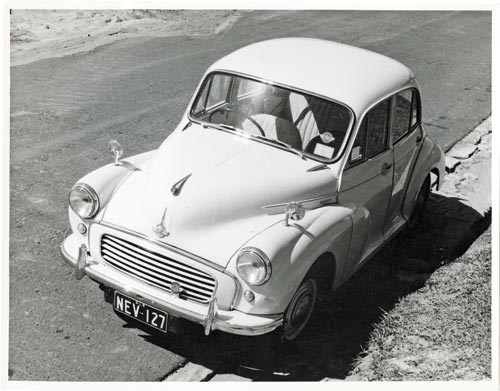 Morris Minor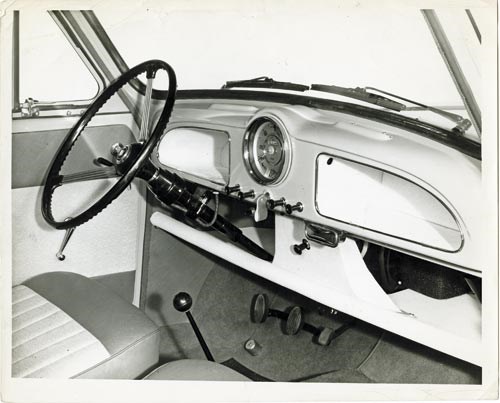 Morris Minor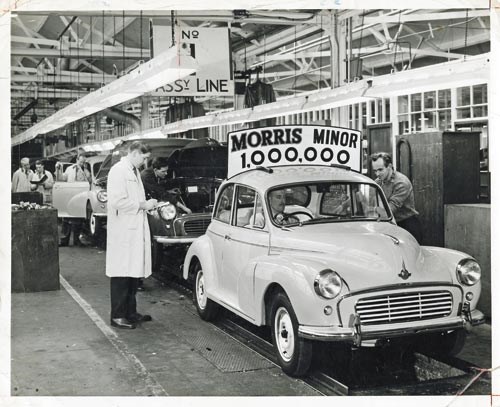 Morris Minor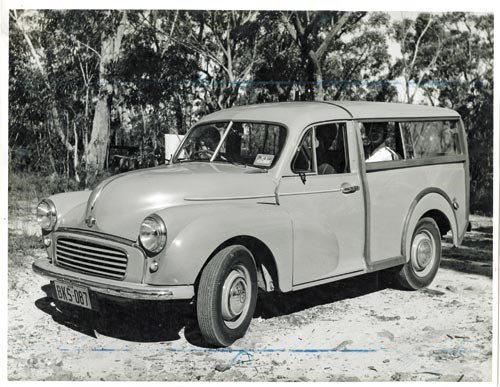 Morris Minor

Tough as old boots, the Morrie is still under-valued...
Morris Minor
Just as it's hard to figure out exactly why some cars demand the huge sums of otherwise useful money they do, it can be equally difficult to explain why others are so overlooked by the classic market and are, therefore, downright bargains.
One car that must fall into the latter category is the Morris Minor. Prices for good, sound examples are still in the pocket-money category, and for such a great little car, this is good news for anybody looking for a cheap way into a weekend cruiser with some proper cred.
There's no real reason for prices of Minors to have stagnated while the asking price of things like Minis has marched on, but it's probably a case of bad timing. As the collectable market went ballistic a few years back, the prices of high-end cars started to go nuts first. Then followed the second-string stuff, then the third, and so on - the theory being that if things had continued as they were, even the cheap stuff like Minors would eventually get a shot in the arm. But that didn't happen, of course, and the market implosion of 2008 is well documented. In any case, Morris Minor prices never really moved, and while they might in coming years, they're still a dead-set bargain right now.
So what are you buying? The original Morris Minor was born in 1948 and, like a lot of post-war British designs, was designed to get people moving in a world of food stamps and petrol rationing. Things were tough and Alec Issigonis's simple, stoic little car reflected that.
The bodyshell was ahead of the game by featuring monocoque construction while front suspension was by torsion bars and a leaf-sprung live rear end was used. Unlike Issigonis's later design - the world-beating 1959 Mini - the Minor was utterly conventional in its driveline layout, with a north-south front engine driving the rear wheels with a gearbox in the normal place. Interestingly, the original design called for a horizontally-opposed four-cylinder engine, a la Volkswagen Beetle, but in the end, the Minor received a hand-me-down powerplant in the form of the pre-war 918cc side-valve from the Standard Eight, making 21kW and 53Nm.
The earliest cars can be spotted by their two-piece windscreens and their low-mounted headlights (they're known in the trade as 'low-lights'). This headlight layout only lasted until 1951, when the US-market demand for higher headlight mountings altered the design to the more familiar Morrie we automatically think of.
As well as a two-door sedan, there was also a four-door (after 1950) and a convertible 'Tourer', which faithfully followed years of British tradition by leaking even when brand-new.
The Series II car arrived in 1952 and, as well as the higher headlights, the big change was the adoption of the A-series overhead-valve engine. Originally seen in the Austin A30, the 803cc unit became available to Morris when the two brands merged to become the British Motor Corporation (BMC) in early 1952.
In 1956, the Morrie was updated to create the Minor 1000. Engine capacity grew to 948cc and it received many detail improvements, most notably a remote gearshift for a much-improved shift action and a one-piece, curved windscreen.
Engine size grew again in 1963 with the 1098cc version of the A-series four-cylinder, but these were never officially sold in Australia. In fact, the writing had been on the wall for the Minor since 1959, after the Major arrived, and definitely once the Mini entered production in this country in 1961. The Minor was phased out pretty much everywhere else by 1971, but it clung on in - you guessed it - New Zealand where commercial versions were still being produced up until 1974.
Driving a Morris Minor is often a bit of a surprise for first-timers. They might look old fashioned and upright, but they're actually nimble and good fun to steer.
The secret lies in the independent front suspension and the rack-and-pinion steering system. While the Volkswagen Beetle (with which the Morrie is inevitably compared) had the former, it lacked a rack-and-pinion set-up. And although the VW was a quick steerer, many reckon the Minor was the better handler.
As well as those sedans and convertible variants, the range grew over the years to include a panel van (1952), a rather cute little ute (called the Pick-Up) and, of course, the timber-bodied Traveller (a two-door station wagon that was never officially sold here). The one you buy comes down to personal preference, but with any of them, there are some important areas to check carefully.
The first is the condition of the body. Being a monocoque car, the integrity of the body is crucial to the structural integrity of the whole thing. Of course, old Pommy cars are not known for their resistance to tinworm and given the relatively low value of the cars themselves, it doesn't take much rust to render the vehicle uneconomical to repair. And if it's a Traveller you're looking at, you need to watch out for termites, too.
Rust can happen pretty much anywhere in a Morrie Minor, and while you're at it, check for crash damage and good old metal fatigue as some of these cars will have covered huge distances on the roads of 60 years ago. The strengthening members under the front floor which carry the heavy engine and gearbox assemblies can also bend and rot, so go over any prospective purchase with a big screwdriver and plenty of scepticism. And remember that many of the structural parts in these cars rot from the inside out, so what looks like a solid chassis member could be no thicker than the paint on it.
The engines and other mechanical assemblies are much less problematic and there's a huge industry that can support your Minor habit with just about any spare part you can name. In some cases, you may have to shop in England (where there are literally hundreds of parts suppliers) but that's what the internet is for, right? That said, parts for the original MM side-valve model may be a bit harder to procure, but they are out there.
Early overhead-valve cars were found to have pretty flimsy engines and the ultra-short gear ratios didn't work in Australia, so the best driving Morrie is a later-model 1000 with the 948cc engine. They're also the most abundant (850,000 of the Morrie's 1.3 million production total) and should represent the best value for money of the lot, too.
It might (will) annoy the purists out there, but many a Morris Minor has been improved with the fitment of a 1.2-litre Datsun engine. Not only did this boost performance, it didn't hurt reliability one little bit, either. And since the Datsun A12 (and other Datsun A-engines) were more or less copies of the BMC A-Series, and you're hardly chopping up a Bugatti Royale, where's the harm? Just make sure your local registration authorities and your insurer can cope with this modification.
As for price, like we said, they're still great value. Something fully restored to concours standard or rare to begin with (like a Traveller) can tip over the 10-grand mark, but there are lots around the $3000 to $5000 range and if you don't mind fixing one up yourself, rebuilders start in the hundreds.
SPECIFICATIONS
Morris Minor
YEARS OF PRODUCTION:  1948 - 1971
BODIES: 2- and 4-door sedans, 2-door wagon, panel van, ute, and convertible
ENGINES: 918cc side-valve 4cyl ('48-'52), 803cc/948cc/1098cc OHV 4cyl ('52-'71)
POWER: 21kW (918cc), 22kW (803cc), 28kW (948cc), 36kW (1098cc)
GEARBOX: 4-speed manual
SUSPENSION: torsion bars and links (f); live axle, semi-elliptic leaf springs (r) Brakes drums
PRICE NEW: $1746 (1961 4-door sedan)
PRICE NOW: $1500 - $12,000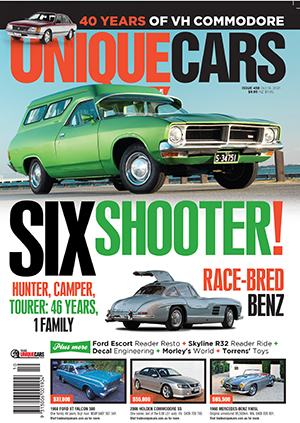 Subscribe to Unique Cars Magazine and save up to 42%
Australia's classic and muscle car bible. With stunning features, advice, market intelligence and hundreds of cars for sale.
Subscribe