Ford Falcon AU XR8/Tickford T-series Buyer's Guide
---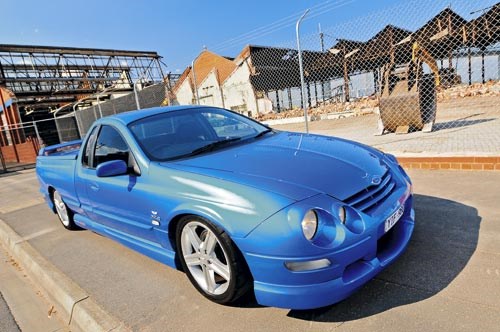 Ford Falcon AU Pursuit 250 Ute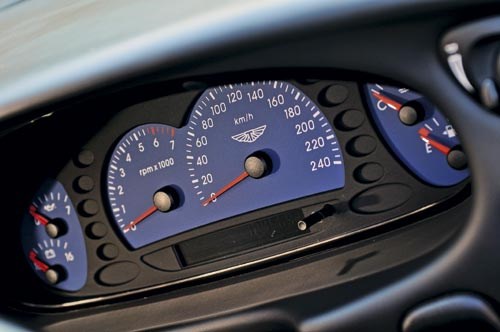 Ford Falcon AU Pursuit 250 Ute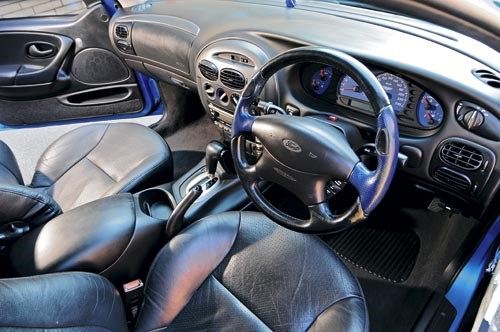 Ford Falcon AU Pursuit 250 Ute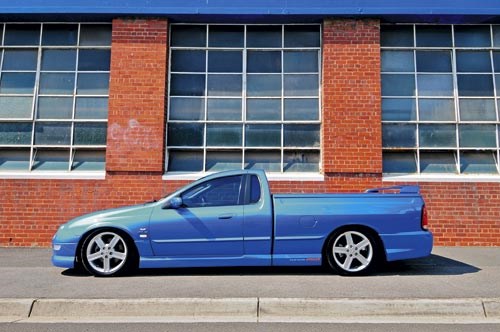 Ford Falcon AU Pursuit 250 Ute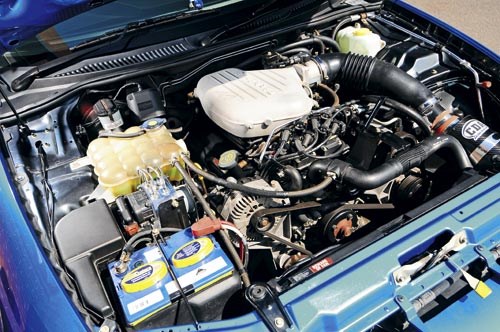 Ford Falcon AU Pursuit 250 Ute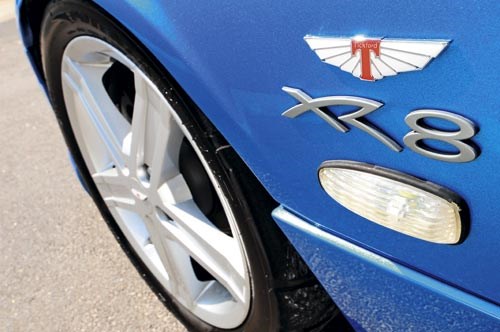 Ford Falcon AU Pursuit 250 Ute

Tickford XR8. Cliff Chambers walks us through the traps for young players
Ford Falcon AU XR8/Tickford T-series
Like a fast bowler who opens the innings by firing a couple down the leg side, Ford hasn't always hit the mark immediately with new models.
It happened first with the original XK range and again when the XD proved underwhelming. The 1989 release of the EA should have been triumphant but its bugs weren't properly zapped until the arrival a few years later of the ED. So, surely the curse wouldn't manifest within the $700 million AU project - but it did.
The AU was a decent car let down by niggling engineering flaws and ugly-stick styling. Without some costly re-skinning there wasn't much to be done about the shape but Ford reacted quickly to criticism of the handling, brakes and cabin noise.
The AU II, launched April 2000, fixed pretty much everything that was wrong mechanically and even had a bash at diffusing criticism of the visuals; memorably described to me by a former Ford salesman as "looking like a turd with teeth".
Changes to the AU II's body structure, suspension and brakes improved the entire range and produced a more viable platform for the performance models. Most significant were new engine mounts and a clever laminated firewall that dramatically reduced the vibration that had so irritated owners of early AU models.
The quad headlights that had characterised XR models since the ED were now separated by a neat two-bar grille and deeply scalloped bonnet. The bumper/airdam was modified to include additional ducts. Reshaped taillights and a single-deck spoiler helped disguise a curvy bum that had received less than rapturous reviews.
Inside were upgraded seats and standard dual airbags, a six-stack CD player and optional satellite navigation. SmartShield security replaced the often unreliable Smart Lock central locking/security system.
Immediate good news for AU II XR8 buyers was a boost in power - initially up from 185kW to 200kW in the sedan, then rising a further 20kW from mid-2001. Utilities were stuck with the 185kW engine until March 2001 when their V8s also received a 15kW power increase. The AU III ute also had space for a touring-friendly 82-litre fuel tank.
The AU III XR8 began its abbreviated life in November 2001 with a beefier 220kW engine. Cast aluminium heads were matched to balanced engine internals and a new throttle body for improved response without a significant consumption penalty.
Hoping to bolster its executive credentials against a barrage of upmarket HSV product, Ford's Tickford performance arm weighed in with a seriously potent upgrade to its TE50/TS50 versions. In T3 cars, the long-serving Windsor V8 was stroked to 5.6 litres and output boosted by 50kW. Torque was increased by 15 percent to a record-setting 500Nm.
Tickford sedans were distinguished from mainstream XRs by a honeycomb grille and single-unit headlights for a clean and less controversial look. Any thoughts of conservatism were trashed by full-length skirts, 18-inch alloys and a huge rear wing.
The interior scored a major upgrade with two-tone leather and matching door trims. A five-speed manual transmission was available - a vastly improved Tremec TR3650 in T3 cars - but most TE/TS cars came with the four-speed automatic 'box.
A significant change to the XR8 utility range came in early 2002 with a super-performance addition. The Pursuit 250 was a load carrier (of sorts) with TE50 performance and a base price of $54,250. That added more than $16,000 to the cost of a standard XR8 Pursuit but did include the 5.6-litre engine, Tremec five-speed manual gearbox, 18-inch alloys, leather seats and a CD stacker. Options included Brembo brakes - at $5350 - and a hard tonneau cover.
ON THE ROAD
These are big, fast, comfortable cars and suspension changes that accompanied the AU II upgrade along with 235-section tyres delivered a more predictable and responsive chassis. For absolute performance, a manual XR8 is the version to choose.
Its ratios seem ideally spaced for almost any situation, with first gear rocketing to 65km/h and the redline in a wink over three seconds - goodbye traffic light dawdlers - and third gear offering very effective acceleration from 40km/h to its maximum of 143km/h (150 in the 5.6).
The Borg Warner T5 five-speed's disadvantage is lower overall gearing which means the engine is revving at 2400rpm at a constant 110km/h (2000rpm in the differently-geared Tremec), which has the consequent affect on fuel consumption. Manual 5.0s can get into the 10L/100km region but traffic or being pushed along with frequent use of the gears see it slurp PULP at 14-15L/100km.
Automatics use 10 percent more fuel but avoid the harshness and tiringly heavy shift action that accompanies the T5 five-speed. Steering (3.2 turns lock-to-lock) is a little slow in some situations but better insulated against road shock than in the earlier EB-EFs. The low-profile tyres transmit their own combination of roar and road shock into the cabin but are a small price to pay for the precision of the AU II/III cars.
Space inside all XR8s - even the utes - is plentiful and the seats, with cloth or leather coverings, are generally comfortable. Sedans have decent luggage space and a folding seat for longer items.
Utilities have come to be regarded as sports cars with a really huge boot and that's the best way to approach the XR8s. Minimal ground clearance and suspension issues restrict most versions to just 550kg carrying capacity, although braked trailers can weigh up to 2300kg. The Pursuit 250 is a real show pony, load-rated at only 402kg and not certified to tow anything at all.
Ute drivers miss out on the sedan's independent rear-end, so expect some rear wheel patter on rougher surfaces. In the rain, according to our Pursuit 250 owner, the light rear-end and basic, reasonably stiff suspension will cause the back to slide but aware drivers will find it easy to control.
Standard AU II and III brakes, while still far from brilliant, had thicker rotors to ward off the original AU's endemic warping. Fade can still occur with only moderate use but can be countered to a large degree by the Premium brake package.
Tickford's Brembo set-up (huge drilled/grooved rotors, four-piston Brembo front calipers) cost a hefty $5350 new, but are less significant to the value of cars in the used market, though definitely worth the extra. If you plan frequent travel outside major population centres, a full-sized spare wheel is an excellent investment as the space saver is good for just 80km/h and low-profile performance tyres aren't readily available in the bush.
BUYING
Derision following the release of the original '98 AU blighted resale prospects for subsequent models and puts these among the most affordable performance cars in the market.
AU II sedans showing more than 200,000 kilometres and in average condition can be found at less than $7000. Cars with half those kays, aftermarket wheels and perhaps optional leather trim, sell in the $12,500-15,000 price range. Utilities are less common than four-doors and are generally more expensive.
Checking the log books and service history of any XR8 is essential. You won't want to be paying top money for a vehicle that copped a commercial flogging when new, or regularly performed high-speed U-turns in the hands of over-zealous highway patrol drivers.
Scarce versions like the T3 TE50/TS50 sedans and Pursuit 250 ute are significantly undervalued in the current market. There is no logical reason why TE50s should sell for less than the price of an XE ESP.
The later models offer more equipment, performance and presence and were built in far lower numbers. The final (#55 of 55) AU II TS50 sedan was recently advertised for just $30,000 and a 5.6-litre T3 TE50, one of only 87 made, at $37,000.
BUYER CHECKLIST
Body & Chassis
Falcon build quality was hit and miss even with AU II/III cars, and hard use will produce unwelcome squeaks and groans. The bumper support was strengthened to minimise damage in minor impacts but loadings in heavier crashes were transferred to the front chassis members. Look carefully at the lower suspension towers for kinks and mismatched paint or other signs that the rails have been replaced. The utility's long rear overhang can be damaged by careless owners, so sneak a peek under there as well. Check the nose section for splits, poor alignment and broken clips. Paint quality wasn't terrific, so reds and metallic finishes can fade if not waxed regularly or kept out of the sun.
Engine & Transmission
Ford's Windsor V8 engine is immensely durable and relatively simple to maintain. Camshaft position sensors are a reported problem and will produce a squealing noise similar to fan-belt slip when the bearing fails. Early radiators needed to be replaced under warranty but overheating shouldn't be an issue unless maintenance has been neglected. The manual gearbox can be heavy to operate and noisy in lower gears but difficulty selecting gears or driveline thumps denote a car best avoided. Diff lubricant without the recommended anti-chatter additive will promote differential noise and eventually damage.
Suspension & Brakes
AUs don't have the endemic front-end alignment problems of earlier XRs but still check those expensive tyres, front and rear, for wear patterns. Soft rear springs and bushings will allow tyres to foul the wheelarches when carrying a full passenger load. Brake rotors suffer premature wear and can warp due to hard use, so be wary of a pulsing pedal under light pressure. New rotors for Premium-braked cars are $600 per pair and a Brembo upgrade including pads, calipers and rotors costs around $2500.
Interior & Electrics
Feel around carpet edges and especially around the pedals for dampness due to blocked drain holes behind the windscreen or a failed seal. Seat structures can become loose and even bent by heavy occupants and in cars that have travelled high kilometres. Leather trim fades and splits if not 'fed' regularly. Some owners have reported tachometer needles sticking in hot weather. Check that the radio aerial isn't broken.
SPECIFICATIONS
Ford Falcon AU II/III XR8/Tickford T-series
NUMBER MADE: N/A
BODY: all-steel, combined body/chassis, 4-door sedan, 2-door ute
ENGINE: 4942cc or 5605cc V8, OHV, 16v, fuel injection
POWER: 250kW @ 5250rpm* Torque 500Nm @ 4000rpm*
o-100km/:h 6.0 seconds*
o-400m: 14.1 seconds*
SUSPENSION: independent, coil springs, upper and lower wishbones, anti-roll bar (f); independent, double wishbones, coil springs, anti-roll bar (r)
BRAKES: discs, assisted, ABS
TYRES: 235/40ZR17 or 245/40ZR18 radial
PRICE RANGE: $3-$28,000
CONTACT: Ford XR Clubs in most states www.fpvxrclub.com/
* Tickford TE50 T3 manual sedan
Unique Cars magazine Value Guides
Sell your car for free right here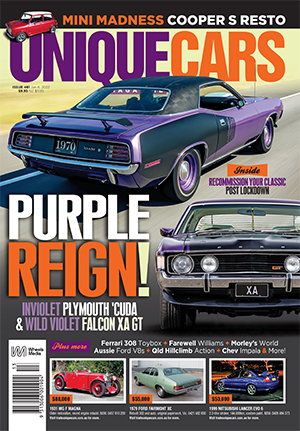 SUBSCRIBE TO UNIQUE CARS MAGAZINE
Get your monthly fix of news, reviews and stories on the greatest cars and minds in the automotive world.
Subscribe