Holden HQ-HZ Premier Buyers Guide
---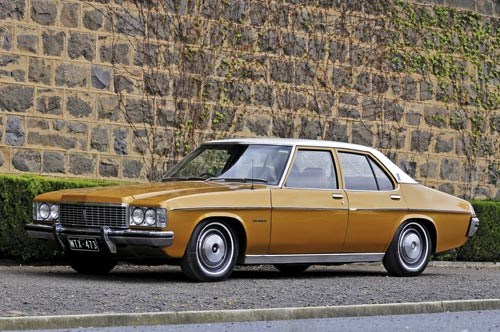 Holden HQ-HZ Premier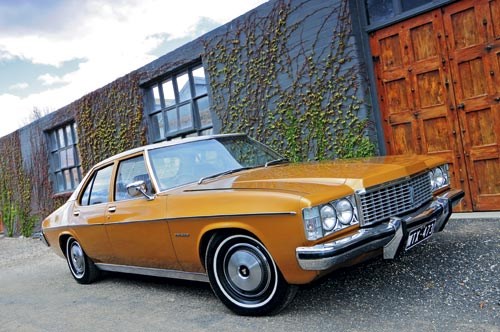 Holden HQ-HZ Premier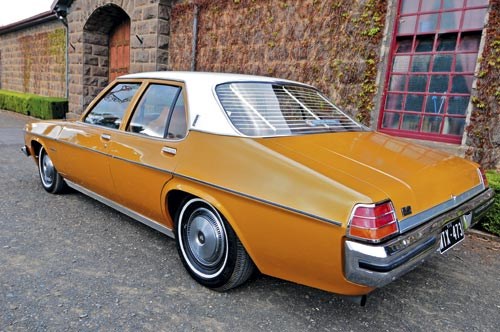 Holden HQ-HZ Premier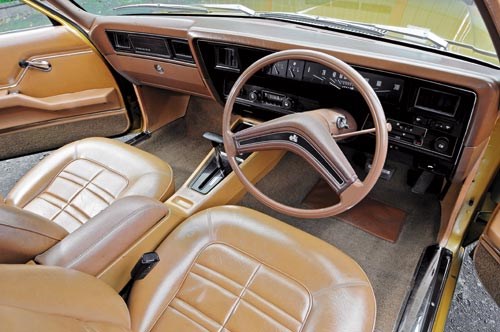 Holden HQ-HZ Premier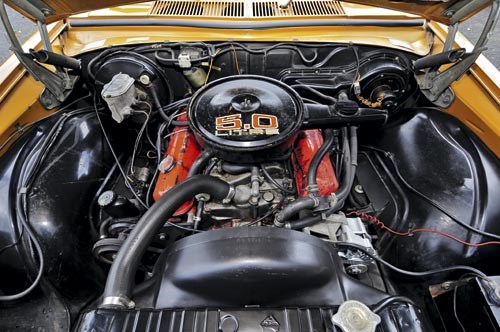 Holden HQ-HZ Premier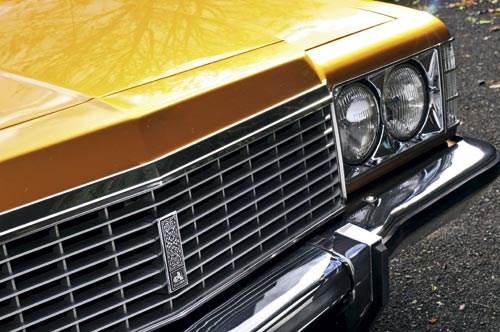 Holden HQ-HZ Premier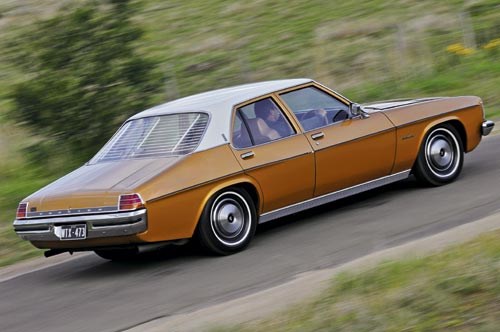 Holden HQ-HZ Premier

Looking for an Aussie classic? Here's the good oil on finding a solid example, Holden HQ-HZ Premier
Holden HQ-HZ Premier
The HQ ranks as the most important model in Holden history. It was the company's last new, full-sized car and combined sales of the HQ and its derivative HJ-HX-HZ models delivered 926, 676 sales in almost nine years. The HQ shape was an unrivalled blend of practicality and style, with panoramic windows and improved passenger space. The biggest change in engineering terms was coil rear springs in place of long-serving semi-elliptics. The HQ range was announced in July 1971 and generated such excitement thatModern Motormagazine's coverage of the new model included a plastic EP record taped to the cover of its August '71 issue!
Premier versions were distinguished by quadruple headlamps, mounted alongside increasingly grandiose grilles, stainless-steel sill capping below the doors and white-wall tyres. Bucket front seats or a bench were available and automatic cars with buckets could be specified with a centre console and 'T-bar' gear selector. The base engine was a 101kW 3.3-litre six, with 4.2- or 5.0-litre V8s optional. A three-speed, all-synchro manual transmission was standard on early six-cylinder cars - V8s were automatic with four-speed manual optional.
To celebrate 25 years since the first 48-215 entered production, Holden ended 1973 with a special run of custom-silver-metallic Premiers. These cars came with a grey vinyl roof and colour-coded interior, a special steering-wheel badge and anniversary crests on each C-pillar.
After more than three years and 485,650 sales, the HQ was replaced in October 1974 by a restyled HJ range. A new nose cone incorporated a wider grille and new headlamp surrounds with wraparound indicator lenses. At the rear the bumper-mounted indicators and taillights were moved to single,
mudguard-mounted clusters and the bootlid had 'Premier' stripped across its lower edge. New all-foam front seats with integral headrests improved occupant comfort.
The HX cars that arrived in 1976 brought only minor styling tweaks but a major advance in driver convenience. A decade behind European adoption of the multi-function column stalk, Holden buyers could at last activate the wipers and washers, and dip or flash the headlights via a single control. Other HX alterations were mechanical and prompted by Australia's adoption of some strangely crafted automotive emission rules. Cars built after July 1976 needed systems to control hydrocarbon evaporation and to recirculate exhaust gas for more efficient combustion. This should have saved fuel and improved efficiency but under ADR27A, Holden's 3.3-litre engine lost 11kW and the smaller, more economical 2.85-litre engine was dropped. Fuel consumption increased by 10 percent, negating much of the envisaged environmental gain. V8s suffered performance losses as well, but more Premier buyers than ever specified the larger engines. The 4.2-litre retained 120kW - down 18kW on pre-27A cars - while output from the 5.0-litre fell from 186kW to 161kW.
Arrival of the 1977 HZ dragged family-sized Holdens kicking and screaming into the 1970s. At last, Holden's dogged reliance on inbuilt understeer as a 'safety' feature was replaced by re-designed suspension with proper geometry and radial-ply tyres. Anti-roll bars were now fitted front and rear to keep body roll in check and rear disc brakes were optional across the Kingswood and Premier ranges. Visual changes to the Premier included yet another grille redesign and new hubcaps, plus badges on the grille and mudguards.
ON THE ROAD
Comfort and simplicity had been Premier attributes since the very first EJ model and by those criteria, the coil-sprung cars met most expectations of a typical 1970s purchaser. In absolute terms though, pre-HZ cars were 1960s engineering wrapped in the most attractive shape to grace a large, Australian-designed car.
The bench seats front and rear are pretty basic, with minimal side and thigh support. Front buckets, providing they haven't collapsed so the frame presses on your legs, give a better standard of comfort. From the HJ onwards they also had adjustable backrests. Legroom is good, even with the front seats at the limit of their travel. Boot space in sedans is restricted by clumsy spare wheel location. Due to suspension design, these cars also need suspension modifications before being suitable for heavy towing.
Today, either of the V8s is still a good choice. In everyday running they will use more fuel than a 3.3-litre but when the car is loaded and cruising at reasonable pace, the difference in consumption is negligible. Tested in 1976, a 4.2-litre car with full ADR27A emission equipment averaged 16.4L/100km. A pre-emission HQ 3.3-litre evaluated three years earlier managed 14.7.
Few people today will experience the true horror of an HQ-HX Holden on showroom stock springs and rubber. Virtually every surviving car will be running on radial tyres, and a lot will have larger wheels and improved shock absorbers.
From behind the wheel, HQ-HX Holdens never felt as bad as the car photographed for a 1976 Wheels magazine test looked. Pushing out of a tight bend, the Premier tilted like a palm tree in a hurricane with its right front suspension fully extended and lots of untidy wheel angles. To be fair, the optional radial rubber on early cars helped manage the understeer and improved wet-road grip. However, Premiers still didn't generate anywhere near the control or confidence as the derided Leyland P76.
If you are prepared to sacrifice a little ride comfort for improved steering response and higher cornering limits, a Radial Tuned Suspension HZ will show just how well a Premier of this series can handle. Power steering, which was available across the HQ-HZ Premier range, makes a significant difference to control and fatigue management. Reduced wheel twirling when negotiating winding roads gives the driver greater and more rapid control.
Modified Premiers are today more the norm than the exception. Engine transplants aren't especially common but the original V8s are often enhanced to deliver extra performance. Most common and understandable changes include uprated and sometimes lowered suspension, wider, better-quality tyres, extractor exhaust systems and heavy-duty differentials.
Spare parts, including new replacement body panels, are reasonably easy to locate, so keeping an HQ-HZ running well into the future won't present major problems.
BUYING
All of these Premiers, and HQs in particular, were built in significant numbers so finding plenty of possibilities should not be difficult. Or so you would think. Six-cylinder cars seem especially difficult to track down. Of the 28 Premiers found for sale on the weekend this article was written, just four cars had six-cylinder engines. Of the remainder, the majority were 4.2-litre V8s plus a smattering of 5.0-litre cars including a very scarce four-speed HQ wagon.
Prices for worn and/or non-original cars begin below $5000 but anything worthwhile will be priced at $10,000 or more. The values of modified cars depend largely on how beneficial the changes are and their impact on the character of the car.
The mantra 'you can buy Holden parts anywhere' no longer applies to older models. Choosing a Premier that is missing items specific to the model can lead to long and frustrating searches for replacement parts, as the owner of our featured HJ model explains.
"I thought I had hunted down a brand new stainless boot embellisher but on inspection I found it was for a station wagon," Anton Garling said.
"My car also needs a new cover for the centre console, which I can get in a range of colours but not the woodgrain type I need."
CHECKLIST
Body & chassis
Rust has killed plenty of older Holdens and careful inspection is required to avoid big repair costs. Window surrounds demand very close attention to bubbling or poor previous repairs. Cars with a vinyl roof covering are especially susceptible to hidden rot so look for any discoloured patches or brown staining around seams. Wheelarch lips must be examined for filler, so too the sills, door bottoms (lie under the door if possible), boot floor and lid, and wagon tailgate. Chromed and stainless parts, especially those specific to the Premier, aren't easy to replace. Make sure all the flip-out door handles work.
Engine & transmission
No real horrors here but be wary of cars with ADR27 (post October 1973) or the more complex 27A emission-control devices. They can be difficult to start and won't idle smoothly when they do. HJ owner Anton recommends electronic ignition as a remedy. Oil leaks from the rear main bearing seal, cylinder heads and rocker covers are annoying rather than dire. Check for carburettor fuel leaks and overheating due to a worn water pump or clogged radiator.
Suspension & brakes
Nothing that is broken underneath a 1970s Premier can't be fixed. That's the good news. Less enticing is the possibility that the power steering could be due for a $500-plus repair, so check that the wheel spins from lock to lock without binding and look carefully for leaks. Sagging front springs are common, especially in cars with V8 engines, and look also for rust around rear suspension mounting points. Check brake disc rotors aren't warped or deeply scored - new ones cost $60-200 and exchange master cylinders $250.
Interior & electrics
Worn and torn seat trim and dash deterioration can be costly to rectify. Replacements for peeling mock timber dash panels need to be found second-hand, seats collapse and benches jam on their runners. Air-conditioners need to have been converted to R134a refrigerant. If it hasn't been done or the system isn't working, allow up to $1500 for repairs.
Unique Cars magazine Value Guides
Sell your car for free right here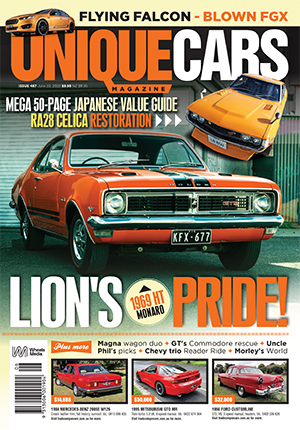 SUBSCRIBE TO UNIQUE CARS MAGAZINE
Get your monthly fix of news, reviews and stories on the greatest cars and minds in the automotive world.
Subscribe