Range Rover P38 S/SE/HSE (1995-02) Buyers Guide
---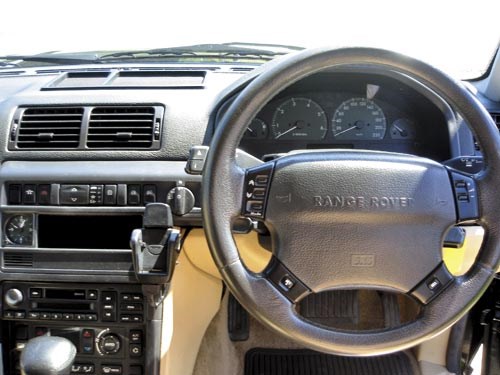 Range Rover P38 S/SE/HSE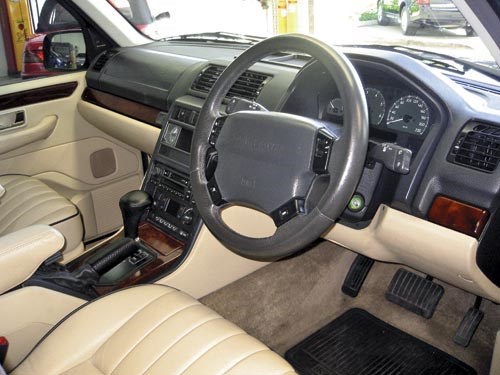 Range Rover P38 S/SE/HSE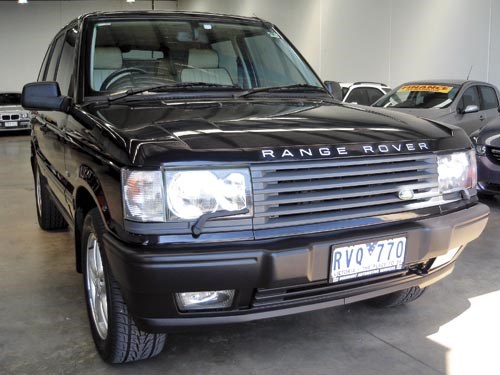 Range Rover P38 S/SE/HSE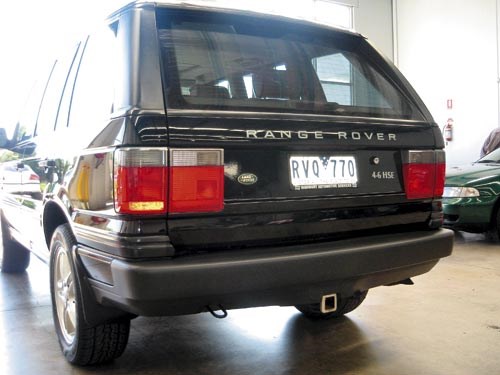 Range Rover P38 S/SE/HSE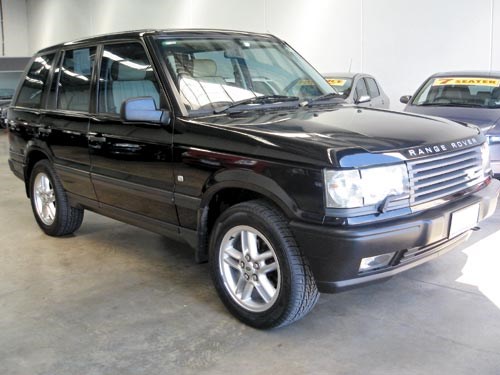 Range Rover P38 S/SE/HSE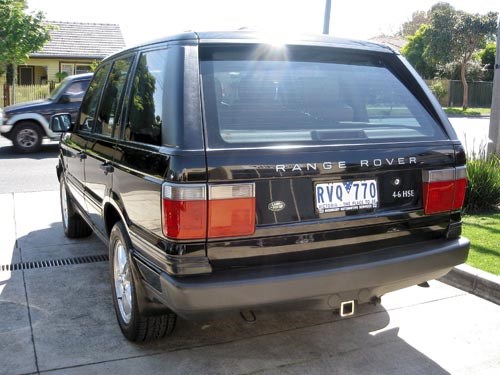 Range Rover P38 S/SE/HSE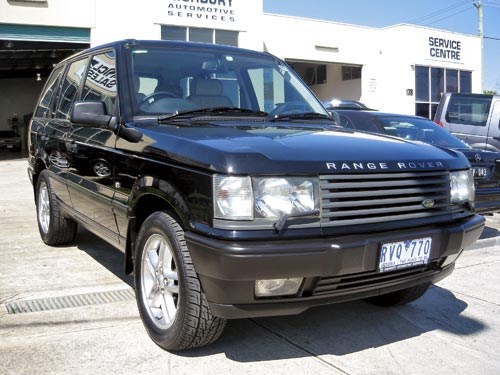 Range Rover P38 S/SE/HSE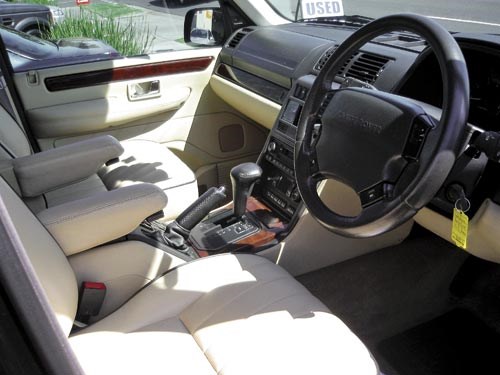 Range Rover P38 S/SE/HSE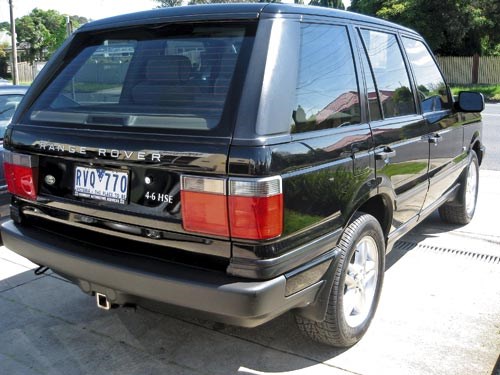 Range Rover P38 S/SE/HSE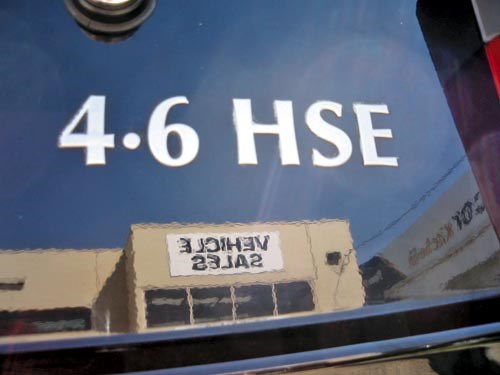 Range Rover P38 S/SE/HSE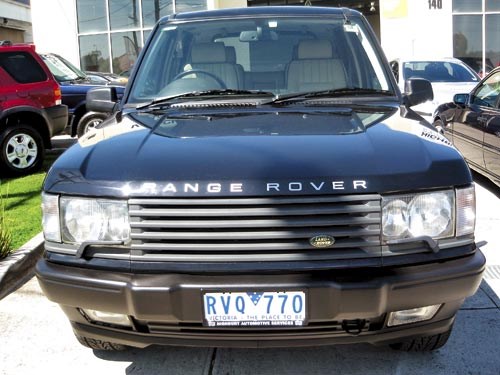 Range Rover P38 S/SE/HSE

Luxury V8 SUV for less than $20,000…
Range Rover P38 S/SE/HSE (1995-02)
A LITTLE HISTORY:
The arrival in May 1995 of the first new Range Rover in 25 years left many underwhelmed after the long wait delivered a more conservative design. Yet bling-loaded, porkier replacements have since highlighted its timeless and restrained appointments and looks, fine balance between size and function and the authentic Land Rover offroad heritage before BMW or Ford were involved.
Despite the pushrod V8's humble origins, it was totally re-engineered into two versions for 132kW/304Nm (4.0-litre SE) and 157kW/358Nm (4.6 HSE). Mated to a ZF 4-speed auto, both V8s were syrupy smooth yet extra thirsty in the wrong applications so choose the 4.6 where extra weight and acceleration are issues while the 4.0 under light throttle highway work should cut the bills slightly.
Allow for a range of 14-22L/100km after the massively-strengthened chassis with serious offroad capability pushed weight north of 2100kg and frontal area was substantial. Aluminium body panels continued with reduced assembly variations that plagued the previous model. The EAS air suspension and ABS along with most chassis functions including turning circle were improved.
A dress-up wood/leather Autobiography edition based on the HSE was offered from mid-1997 to mid-1998 followed by a new S base model in January 1998. A major facelift in February 1999 without exterior changes delivered better traction control, extra safety and a stronger cross-bolted cylinder block and cast alloy sump. The SE was dropped in May 2000 while the top shelf Vogue Limited Edition from July 2000 was the most desirable before the third generation arrived in August 2002.
Prices: As fuel prices bite and status fades, the early 4.0-litre models can start at $8,000.  Allow from $10,000 for the 4.6 HSE while the 1999 facelift spans the $15-25,000 range. The best and last Vogue examples pull up at $30,000.
CHECKPOINTS
No used Range Rover is cheap to maintain so a full specialist service history is vital when almost any major fault can exceed the purchase price of an early example.
Some early examples had major engine issues which dictated full replacements under warranty and in some cases, out of warranty. Checking Range Rover and local registration records can provide clues. Investigate any oil or coolant leaks carefully.
Beyond early teething issues, the V8 is long-lived providing it is serviced every 10,000km with quality oil and coolant is always fresh. Wear areas include lifters and rocker-shafts so don't ignore unusual rattles or tapping noises. Check for head gasket leaks at the back of the heads. ZF auto is also durable providing it is checked and serviced routinely.
Early engines had Lucas injection, 1999 facelift had a more sophisticated Bosch system for extra response and reduced fuel use. Check if expensive platinum spark plugs are due or overlooked.
Air suspension has a pump that wears out, sensors that fail, lines that can leak and air-bags that chafe and perish over time.
Full suspension bush and damper replacement is expensive but often overlooked with this much weight and offroad usage. Original Michelins suit it best but high quality alternatives are acceptable.
Climate control electronics can fail. LCD displays in dash, climate control and sound system can disappear so get to know what should be there.
Basic 4.0 cloth interior can be threadbare and frayed  on some examples while the HSE's leather can be dry, split and creased if not conditioned regularly.
Thanks to Range Rover specialists Pickard's of Melbourne
Unique Cars magazine Value Guides
Sell your car for free right here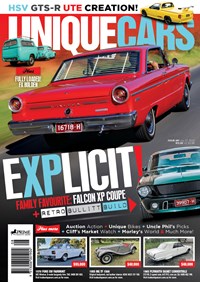 SUBSCRIBE TO UNIQUE CARS MAGAZINE
Get your monthly fix of news, reviews and stories on the greatest cars and minds in the automotive world.
Subscribe