Toyota Celica GT4/GroupA Rallye (1991-94): Buyer's guide
---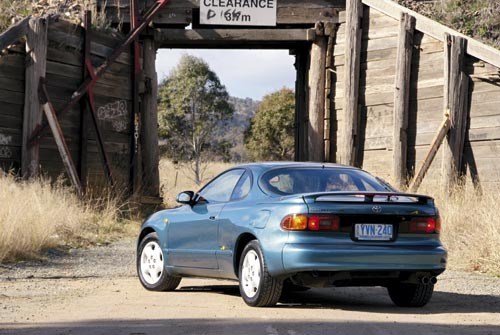 Buyers' Guide: Toyota Celica GT4/GroupA Rallye (1991-94)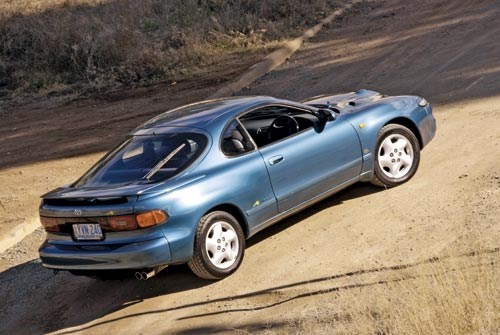 Buyers' Guide: Toyota Celica GT4/GroupA Rallye (1991-94)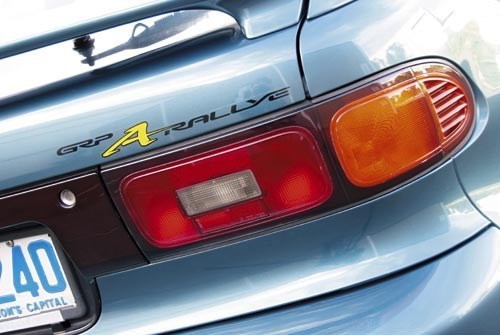 Buyers' Guide: Toyota Celica GT4/GroupA Rallye (1991-94)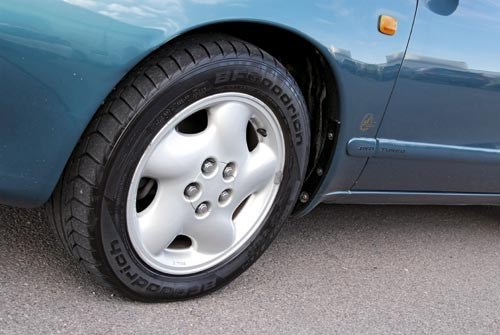 Buyers' Guide: Toyota Celica GT4/GroupA Rallye (1991-94)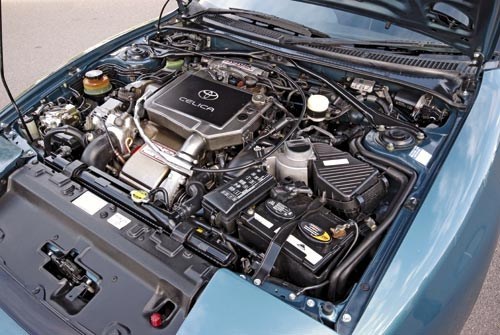 Buyers' Guide: Toyota Celica GT4/GroupA Rallye (1991-94)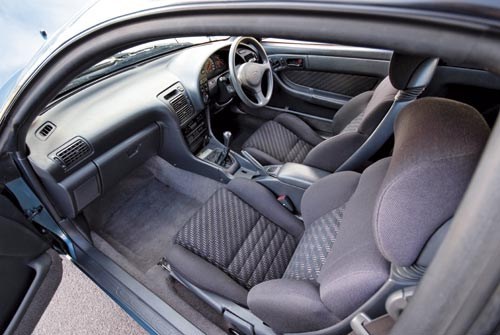 Buyers' Guide: Toyota Celica GT4/GroupA Rallye (1991-94)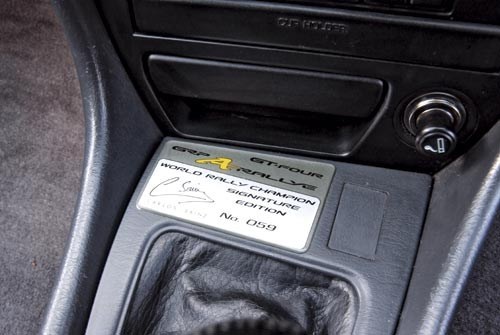 Buyers' Guide: Toyota Celica GT4/GroupA Rallye (1991-94)

That $25,000 that's burning a hole in your 'fun car' account still won't buy an Aussie muscle car of any note. However, it could secure one of the most exciting and exclusive Toyotas ever produced.
Toyota Celica GT4/GroupA Rallye (1991-94)
Only 2500 of the 184kW Celica GT4 Group A Rallye coupes were released for public purchase, and just 77 of those were sold new in Australia. At launch in 1994 the ST205R Celicas were comprehensively equipped but priced at a then-prohibitive $81,680.

Toyota had been a late-comer to the arena of Group A World Rally Championship events and surprisingly struggled to match the durability and pace of other brands. After an inauspicious debut at the 1988 Tour de Corse (Corsican Rally), the Celica GT4 took more than a year to record its first victory at the 1989 Rally of Australia.

Toyota Team Europe drivers Juha Kankkunen, Carlos Sainz and Didier Auriol then dominated international rallying for more than five years; the team winning 38 events, three Drivers' titles and two WRC Manufacturers Championships.

The first GT4 Celicas sold in Australia were far less exclusive and expensive than the Group A version. Announced in March 1990 at a price of $44,980, the ST185-series GT4 incorporated all-wheel drive with a torque-splitting 'Torsen' centre differential and generated 153kW from its 2.0-litre engine.

Late in 1991 came the first 'Rallye' version; a limited run of 5000 cars - 150 of which came to Australia - with revised engine mapping to broaden the torque curve, improved engine cooling and a more precise gearchange.

The ST205R built for 1994 WRC duty took the Celica to an even greater level of sophistication. This car was a 'homologation special' in every sense and could have brought Toyota a third WRC Manufacturers' title. However, the ST205's career ended in 2005 after an irregularity with the 'anti-lag' system that maintained turbo boost at low engine speeds was discovered and saw Toyota Team Europe banned for a year from WRC competition.

This car was shorter overall but longer in the wheelbase and, most significantly, wider than the earlier GT4. Even allowing for a cabin filled with luxurious goodies like leather seats and a sound system of bewildering complexity, the ST205 Group A in road-going trim was 70kg lighter than an ST185R.

The engine displaced the same 1998cc but was different in virtually every respect from the earlier motor. Power soared to 178kW, developed at 6000rpm with torque of 302Nm peaking at 4000rpm - but evident at well below 3000. Rally versions were able to produce 50 percent more power and double the torque of the production variant.

Altered gear ratios ensured that this car offered supercar-killing acceleration and full exploitation of its 245km/h capabilities.

Improvements weren't confined to the engine bay either. Among the most obvious external changes were a full-width rear wing with 'GT Four' embellishments, 16inch alloy wheels carrying 50-series tyres, an enlarged under-bumper air-intake and more lights scattered around its front panel than you'll see on Donald Trump's Tower.

ON THE ROAD

If your automotive requirements begin and end with the ability to beat a Commodore-load of cap-wearing bogans to the next set of traffic lights, this is not a car to covet.

With 0-99km/h acceleration - it hits the 'hard' limiter at 99km/h in second gear - taking a wink more than 6.0secs, the ST205R version certainly has the muscle, but the 'boys' will be laughing themselves silly if you go cruising in a 'Sillycar'.

You, however, will be the one grinning uncontrollably after flinging any Rallye-spec Celica at a winding and unkempt stretch of bitumen like the Bell's Line heading west from Sydney or Victoria's Great Alpine Road.

Pitted against sedan-based rivals such as the Mitsubishi VR4 and Subaru Liberty RS, the Celica rolls less, feels more precise in its steering response and offers exceptional brake performance. Caution is needed on rough roads where the low-slung Celica will crunch its nose and underbelly more easily than the sedans with their shorter front overhangs.

The all-strut suspension was excellent when new and lends itself to upgrading. If the car is going to spend its life on smooth bitumen, larger diameter wheels than the ST185's 15inch alloys make sense, but low-profile tyres used frequently on gravel or second rate tar will deliver a harsh ride and the potential for rim and sidewall damage.

ABS brakes were standard to all GT4 variants and are a major asset on sealed roads; less viable on gravel where locked wheels can deliver better braking distances than ABS. The standard headlights fitted to ST185 cars are pretty pathetic but Rallye versions have space low down on the air-dam to accommodate supplementary lights.

The seats and driving position in all versions are comfortable for long-distance travel and the dash layout logical in typical Toyota fashion. The rear passenger area is cramped but the seats fold and there's the practical advantage of hatchback loading.

Performance from pre-1994 cars was pretty ordinary for something this size and packing more than 150kW. For that you can thank strangely-spaced gear ratios and a relatively high final drive. At 110km/h in fifth gear, the 185R's engine is spinning 300rpm slower than a VR4 motor but the trade-off is 0-100km/h acceleration more than a second adrift of the Mitsubishi's 7.6secs. Fuel consumption from a magazine-test Rallye averaged 12.5L/100km.

ST205R versions are much faster in every department, with gearing that allows them to reach the 6800rpm in every gear including fifth. In addition to an achievable 245km/h top speed, acceleration is outstanding. Zipping from 80-110km/h takes 3.4secs and the 205 will cover the standing 400m in less than 15secs. Economy is comparable with the lower-powered cars.

BUYING

Prices for early ST185 Celicas are governed at present by vendors' desperation to shift cars in a crowded market. High kilometre/low quality examples have dipped to around $5000 - try finding even a dodgy Nissan Silvia turbo for that - with top-quality cars in the $10,000-12,000 bracket. A fully-prepared ST185 rally car was recently offered by a well-known ACT competitor for just $15,000.

Scarcity alone should dictate higher values for ST185 Rallye versions - recognizable by their inset bonnet vent and revised nose - but cars in apparently excellent condition and showing around 100,000 kilometres are available for $13,500-16,000. 'Cloning' is possible, so check for ID plates in the engine bay and mounted on the centre console.
ST205R Celicas can be difficult to find, so expect these in excellent condition to be priced between $25,000 and $30,000.

The vast majority of Rallye Celicas were sold in Japan and recent imports aren't common. It is nonetheless wise to check for service books and examine the compliance plate to ensure the car meets Australian Design Rules.

 
BUYER CHECKLIST

BODY & CHASSIS

The GT4's prominent nose and lack of ground clearance mean underbody inspection is vital. The nose-cone on 205-series cars is especially vulnerable and new parts are expensive. Panels for ST185 cars are easier to find and best sourced through import spares specialists. Check door seals for damage and gaps for consistency. Panels that aren't properly aligned are a symptom of poor-quality crash repairs. Celicas of this age aren't rust prone, but look at the sills and around window apertures for bubbling. Deteriorating hatch seals allow dust and water into the cargo area.

ENGINE & TRANSMISSION

Regular maintenance is the key to longevity, so a car with complete service history is very desirable. Steve Millar who services these cars prefers a high-quality mineral oil every 5000km. Turbochargers are durable providing turbo boost is kept below 1.1 'bar'. Pushing beyond 1.5 for sustained periods can have devastating consequences, including cracked engine blocks. Underbonnet heat affects rubber components, with air-conditioning hoses especially vulnerable. Camshaft drive belts are required every 100,000km - parts cost around $350 but the job takes four-five hours. Rough treatment can damage gearbox internals, so cars with transmission noise or that jump out of gear under acceleration will be candidates for a $3000 rebuild. A worn driveshaft constant-velocity joint will generate vibration.

SUSPENSION & BRAKES

Upgraded shock absorbers and springs are popular modifications but a new set of suspension bushes will be much less costly and deliver an appreciable improvement in handling and stability. Rubber boots on the steering rack perish. Brake rotors last up to 100,000km, pads that are treated gently manage 50,000. Rear wheel bearings are a weak point and should be replaced along with the rotors.

INTERIOR & ELECTRICS

As normal when checking a car with retractable headlights, make sure the lamps pop up quickly and in unison. Steering column stalks serve several functions, so make sure everything activates and the plastic wands aren't deteriorating due to sun damage. Make sure that the tilting steering column locks into place properly. Steve Millars's featured Rallye needed a new fuel pump at 180,000km, so buyers of higher-kilometre cars might consider keeping a spare on hand.


I OWN ONE

There aren't many people who know more about GT4 Celica's than Steve Millar. Working for multiple Australian Rally Champion Neal Bates, Millar has seen and worked on many all-wheel drive Celicas, including his 1991 model Carlos Sainz 'Signature Series' car.

"It was a one-owner car until I bought it in 2007 and I knew its background very well," Millar ventured. "I've been a deep-down Celica freak since the 1970s and always wanted a GT4"

"It's now done 200,000km and I use it as an everyday car but there's still plenty of life left in it."

Bates' success with Celicas provided Millar with ample evidence of the car's durability and this example's service history shows very few problems.

"Engine belts every 100,000km and servicing with quality lubricants every 5000 are important," he said. "That apart it's had a fuel pump and a speedo repair but it's still on the original turbocharger."


SPECIFICATIONS
NUMBER BUILT: Australian deliveries: 227 - 150 ST185R Rallye, 77 ST205R Rallye
BODY: steel/alloy integrated body/chassis, two-door coupe
ENGINE: 2.0-litre double overhead camshaft four-cylinder with fuel injection and intercooled turbocharger
POWER & TORQUE: 153kW @ 6000rpm, 275Nm @ 3200rpm (ST185R)
PERFORMANCE: 0-100km/h - 8.9secs, 0-400m - 16.0secs (ST185R)
TRANSMISSION: five-speed manual
SUSPENSION: Front - independent with struts, coil springs and anti-roll bar. Rear - independent with struts, coil springs and anti-roll bar
BRAKES: discs front and rear, power assisted with ABS
TYRES: 215/50/R15 radial (ST185R)
PRICE RANGE : $5000-35,000
CONTACT: Toyota clubs in most states. Website: www.tccav.org.au
Unique Cars magazine Value Guides
Sell your car for free right here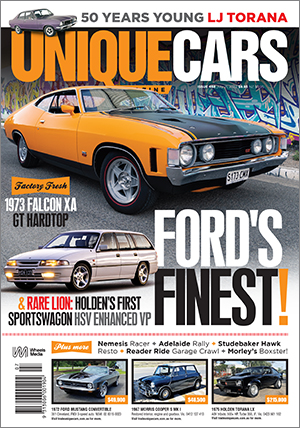 SUBSCRIBE TO UNIQUE CARS MAGAZINE
Get your monthly fix of news, reviews and stories on the greatest cars and minds in the automotive world.
Subscribe