Volkswagen Type 3 (1961-73): Buyer's guide
---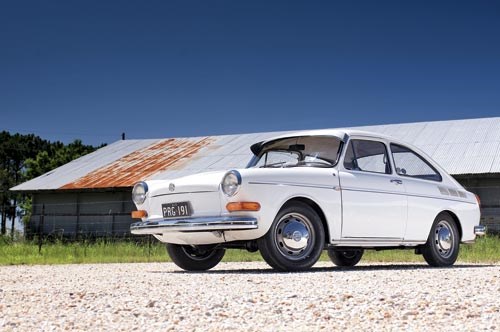 Volkswagen Type 3 (1961-73)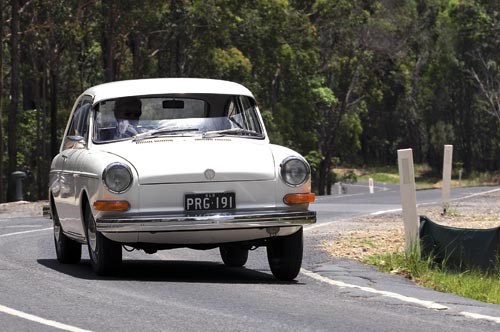 Volkswagen Type 3 (1961-73)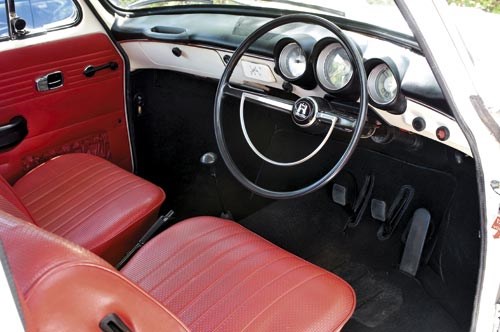 Volkswagen Type 3 (1961-73)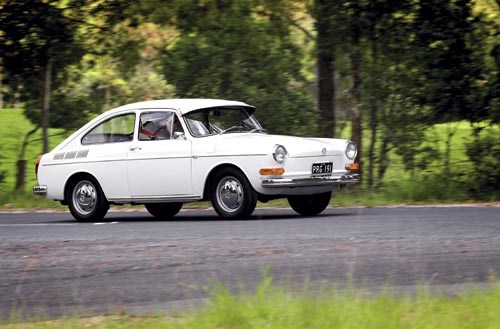 Volkswagen Type 3 (1961-73)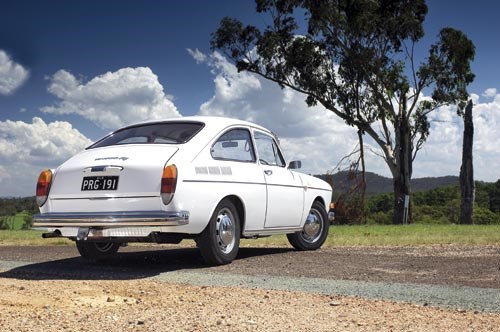 Volkswagen Type 3 (1961-73)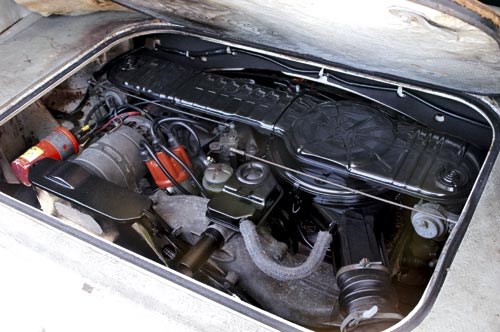 Volkswagen Type 3 (1961-73)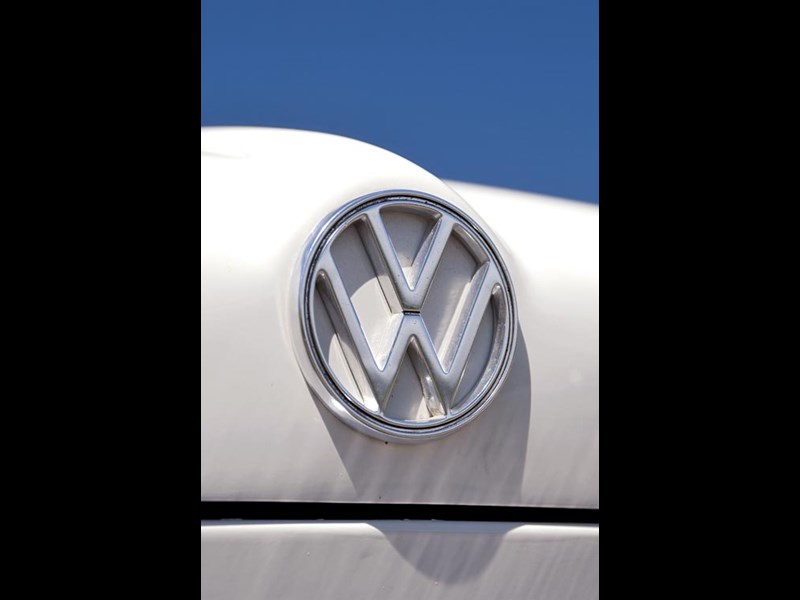 Volkswagen Type 3 (1961-73)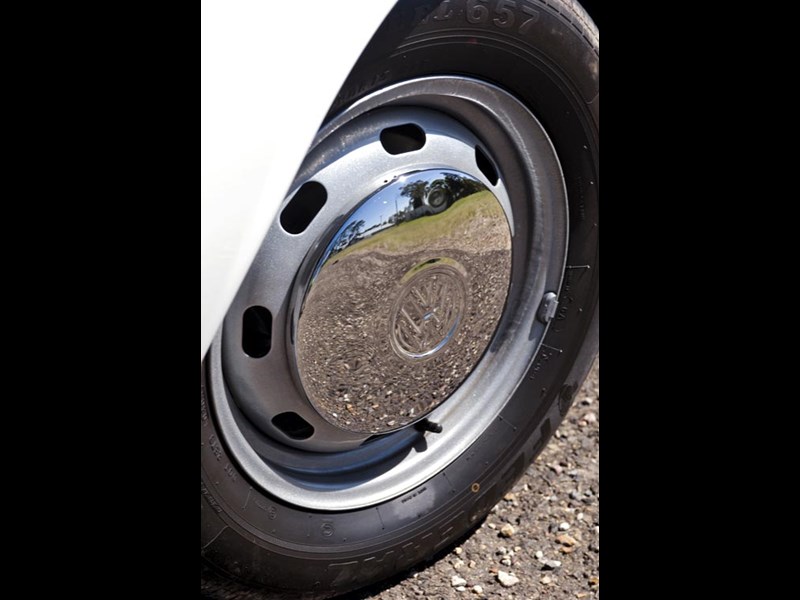 Volkswagen Type 3 (1961-73)

Volkswagen's Type 3 series might have been radical for its day, but that didn't slow down sales
Published 2009
Volkswagen Type 3 (1961-73)
"Shock New Volkswagen" howled motoring magazine headlines, and across the world shudders echoed through the boardrooms of rival manufacturers.
Having dominated the small car market with its underpowered and old-fashioned Beetle, competitors were right to be worried that Wolfsburg was about to repeat the dose with a new medium-sized model.
The Type 3 that reached the European and US markets late in 1961 took a further year to arrive in Australia. In 1.5-litre form the new VW came with two-door sedan (notchback) and station wagon (squareback) bodywork – the wagon featuring a single-piece rear door.
On both models, the flat-four engine was buried beneath a hinged cover, providing a flat and reasonably tall load area in the wagon and small extra boot for sedan buyers.
Extra power arrived in 1964 via a twin-carburettor 1500S version but the big change was VW's 1965 announcement of a sleek 1.6-litre Fastback.
Arrival of the Fastback brought Volkswagen unexpected fashionista status in the medium-car market. Added to style that was unique in its price bracket, the locally-sold 1600TS had improved seats and ventilation, quality carpeting with additional sound-deadening, front disc brakes and a headlamp flasher.
Re-styling for 1969 to incorporate larger bumpers, lights and a longer nose helped VW meet new safety and crash protection laws but betrayed the purer shape of earlier cars.
In addition to compromised aerodynamics, the revised Type 3s were heavier by up to 80kg and performance suffered accordingly. Top speed of the Fastback dropped by 7km/h and manual cars took half a second longer to reach 80km/h.
The three-speed automatic transmission available from 1969 was specifically designed to minimize the power losses that afflicted other small-engined autos but cars that used it were still painfully slow.
Helping compensate for the depletion in pace was a long-awaited improvement to the Type 3's rear suspension. Replacing ill-mannered swing axles were double-jointed trailing arms that stopped the outer tyre tucking under during hard cornering and instantly transformed the Type 3 into a reasonably quick and pleasant touring car.
The issue of inadequate performance wasn't addressed until 1970 when VW Australia introduced a fuel-injected version of the Fastback. With electronic injection from Bosch, the TLE had been available to buyers in overseas markets since 1968 but came here in limited numbers and – when fitted with automatic transmission – priced at more than $3000.
Apart from an 'E' added to the rear badge, injected cars were hard to identify. Close comparison with an earlier version would however reveal a series of slots in the rear pillars for the new flow-through ventilation system.
Volkswagen claimed no increase to the car's 48kW power output, but there was an eight per cent improvement in torque which saw the TLE hit its 117Nm maximum at 2800rpm.
By the time Australia saw its ultimate Type 3, Volkswagen had already announced a successor to the long-serving range. However, we were never to see the strangely-styled 411 models; VW Australia choosing jump straight to the front-engined and utterly uninspiring Passat. In the space of 13 years, more than 2.5 million Type 3s had been built.
ON THE ROAD
From the outset, let it be clear that our featured Type 3 won't be typical of cars you're likely to find in the general market.
Having travelled just 56,000 kilometres in 35 years, this fuel-injected Fastback behaves and performs pretty much as it would have when new – illustrating why these were a very successful model for Volkswagen.
The 'pancake' engine with its lower-set fan and accessories stands less than 40cm high and revs willingly. Noise – even with the windows open – is subdued in comparison to the racket generated by the less-sophisticated Superbug.
Some fairly steep hills on our test route were easily conquered in third gear, with downshifts to second only needed when exiting tighter bends. Torque is apparent from very low revs, so vigorous gearchanging is only necessary if you want to explore the outer limits of T3 performance.
Fuel consumption in early 1970s road tests averaged 9.4L/100km, with automatics 10 per cent less frugal. However the restrictions of a 40 litre tank mean only 400km between fuel stops.
Despite its 2.75 turns lock-to-lock, the steering even in this exceptional example isn't especially responsive and there's a temptation to apply too much lock when entering a bend. This then needs to be smartly unwound to avoid an untidy wiggle on exit as the 62 per cent rearward weight bias manifests.
These VWs don't produce anywhere near the same reaction to mid-bend throttle lift as you'll get in an early Beetle but could still bite the careless or adventurous driver.
Other challenges are the offset pedals and 'X pattern' gearshift. Finding the clutch pedal involves a stretch that ends just short of the passenger footwell, with first gear a similar struggle when wearing a non-retracting seat belt.
Once into the 3rd-4th plane – which are the gears you'll use most of in suburban or country-road running – the shift is quick, light and precise.
The unassisted disc brakes are heavier than you might expect in a car of this size and the pedal is hard to locate in a hurry. However, with a good stomp the car pulls up quickly and without any wheel locking or wandering. Cars that have travelled greater distances might not respond as well due to worn discs and suspension components.
HOW MUCH?
Type 3 VWs aren't especially common but hunting down a good car will be worth the perseverance. They are by far a better proposition than a Beetle and frequently less expensive.
At $13,000 our featured TLE represents the top of a rarified market, but against a 1950s oval-window car with appalling performance and handling to match, the 1600 wins by a landslide in drivability and is line-ball for scarcity and collector potential.
At $4000-7000, expect to find TLEs needing some body and interior work or very good 1969-72 TL sedans and wagons. Earlier models with 1.5-litre motors and drum brakes can be found in usable but tired condition for under $3000.
Early 1600TS Fastbacks in exceptional condition are scarce and those that exist are likely to justify $10,000 pricing. Beware cars that have been significantly modified – extreme lowering having a diabolical effect on ride quality while chop-top convertibles lack the appeal or value of similarly-hacked Beetles.
I'M SELLING ONE!
Ron McCann of Undercover Cars admits he would rarely get animated about a 35 year-old VW, but this car is the exception.
"It is just amazing," McCann said as the 1600TLE idled almost noiselessly out of his showroom in the Brisbane suburb of Capalaba.
"I don't know where it was for its first 20 years but since the early 1990s it was in a collection owned by a big dealer and sold off when the business got into financial trouble."
"Apart from some paint repairs at some stage and service to get it ready for sale this car looks and drives exactly pretty much like a brand new one," Ron said. "Even the trim in the boot is like brand new."
McCann expects the TLE will find its next home with a Volkswagen enthusiast and hopes that it will stay in Australia.
"There wouldn't be too many fuel-injected Fastbacks of this quality left, so I won't be surprised if somebody from overseas sees it on the internet and it winds up half-way around the world."
CHECKLIST
Body & Chassis
Good-quality used body panels are difficult to find, so choosing a Type 3 that is dent-free and minimally rusted is a priority. Superficial rust is likely to occur in wheel arches, the front boot-lid lip, roof gutters and door skins. More serious and expensive to rectify will be damage to the floor pan, around the fuel tank, firewall and front chassis rails. Damaged bumpers – especially on early TS models – are difficult to replace. New bumpers are available ex-USA for A$175 but freight will likely push landed cost beyond $250 each. Check that the engine-cover release mounted on the left-hand door post works and also retracts when the lid is shut. Ensure that the hinged rear windows stay open at highway speeds as these are essential to warm-day air-flow.
Engine & Transmission
Fuel injected engines that are hard to start could have problems with the distributor, fuel pump or sensors that communicate with the boot-mounted electronic management system. Oil leaks are common and easily cured as the engine can be removed in around an hour and full gasket sets cost less than $50. Cylinder heads frequently suffer cracks or loose studs and any car that misfires or feels sluggish should be compression tested. Automatic cars should start only in Neutral and make sure that the lift-up shift lock that prevents Park and Reverse being inadvertently selected is working. Fluid leaks from the transmission pan are common; more serious if they're coming from the final drive seal which involves engine removal to fix.
Suspension & Brakes
Most Type 3s have front disc brakes which are said to survive for up to 200,000 kilometres between rotor replacements. A soft pedal suggests hydraulic problems but wandering is more likely to be a loose or worn steering box. Creaking over bumps is probably caused by worn ball joints (replacement cost $60-80 each). Front shock absorbers which are tired or too firm will cause excessive bounce. Correct tyre pressures are critical to both ride and handling, with the rear tyres significantly higher than the fronts.
Interior & Electrics
The quality of 1970s VW trim is outstanding, so collapsed seat padding and seriously worn vinyl denote a car that's been worked hard. The 12 volt electrics on post-1966 cars are simple and generally reliable. Make sure the fuel gauge is working as these cars have no separate reserve and running dry and seriously damage the EFI fuel pump. A variety of genuine Bosch electrical parts remain available and at reasonable prices; US suppliers offering starter motors and alternators at $145 each.
SPECIFICATIONS
Volkswagen Type 3 (1961-73)
Number built: 2,586,000 (approx)
Body: all-steel unitary construction two-door sedan, station wagon and fastback
Engine: horizontally-opposed 1.5 or 1.6 litre four-cylinder with overhead valves, single or twin carburettors or fuel injection
Power & Torque: 48.5kW @ 4600rpm, 117Nm @2800rpm (1600TLE)
Performance: 0-100km/h 16.5 seconds 0-400 metres 19.9 seconds (1600TLE manual)
Transmission: four-speed manual or three-speed automatic
Suspension: Front – independent with torsion bars with telescopic shock absorbers and anti-roll bar Rear – independent with torsion bars (trailing arms from 1968) and telescopic shock absorbers
Brakes: four-wheel drum or disc/drum – unassisted
Tyres: 600x15 cross ply or 165 SR15 radial
Price range: $1000-10,000 (2009 values)
Contact: Volkswagen clubs in all states Web site: www.vwtype3.org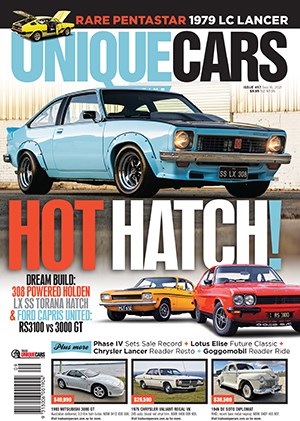 Subscribe to Unique Cars Magazine and save up to 42%
Australia's classic and muscle car bible. With stunning features, advice, market intelligence and hundreds of cars for sale.
Subscribe