Pontiac GTO, 1964-72: Buyers Guide
---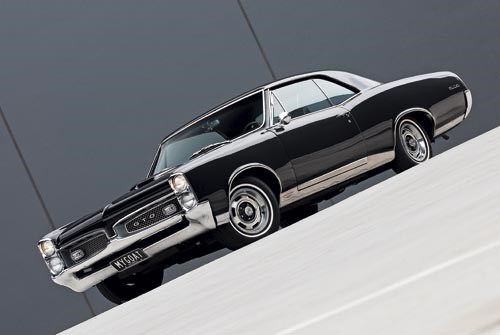 Pontiac GTO, 1964-72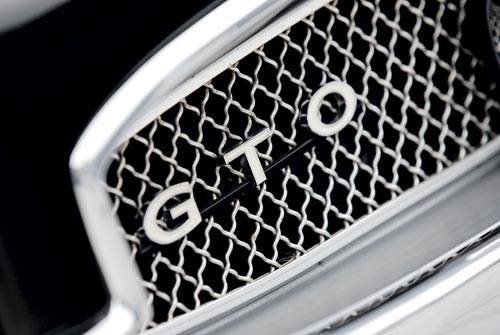 Pontiac GTO, 1964-72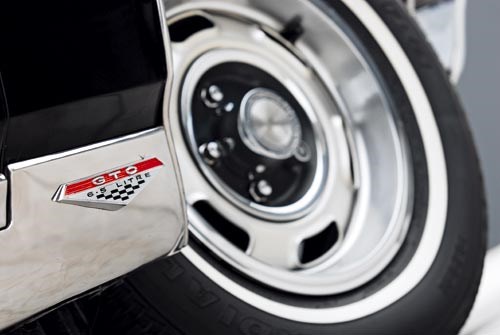 Pontiac GTO, 1964-72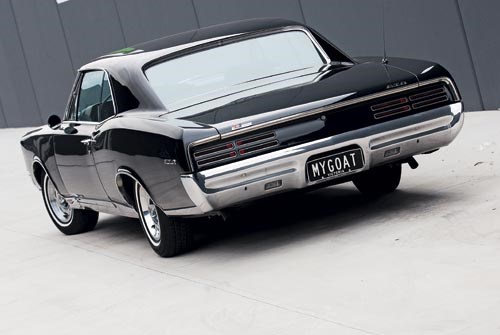 Pontiac GTO, 1964-72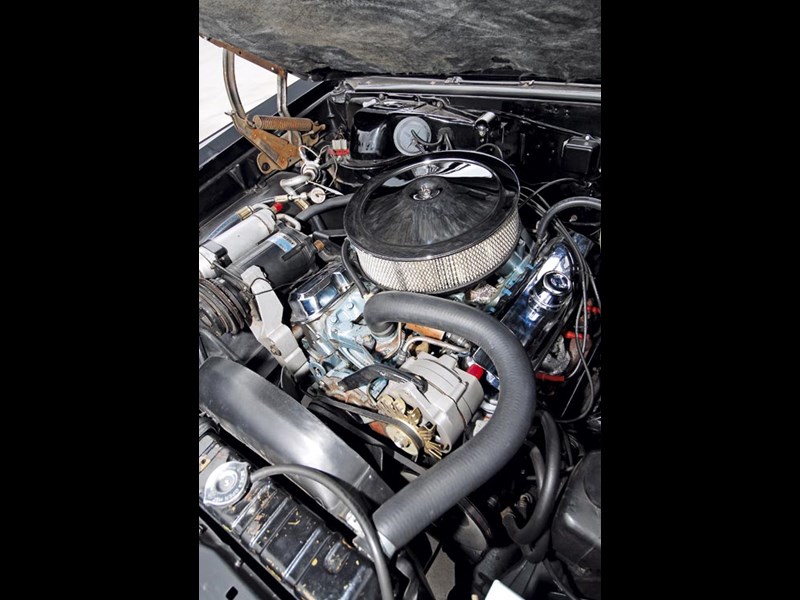 Pontiac GTO, 1964-72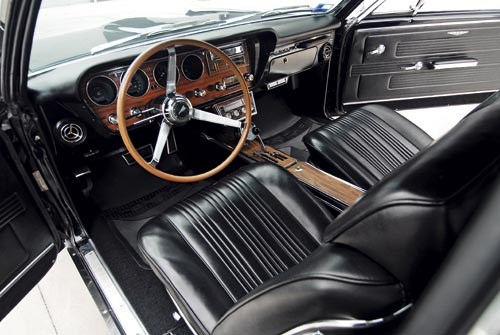 Pontiac GTO, 1964-72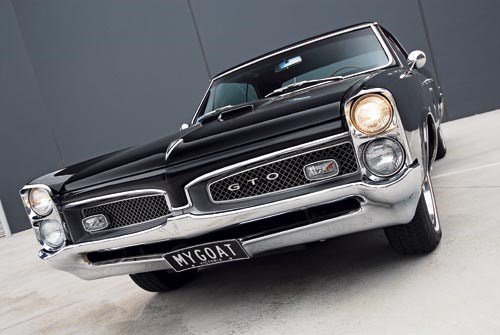 Pontiac GTO, 1964-72

With plenty of models to choose from buying a GTO can be a minefield
Pontiac GTO, 1964-72
It needs to be said from the outset that there is nothing particularly special about the original Pontiac GTO. Plenty of cars sharing North American roads in late-1963 when this mid-sized hardtop appeared were faster and more exciting to the eye. But there was nothing that so affordably delivered the GTO's combination of performance and sheer social effrontery.
Pontiac's Tempest was introduced in 1961 as a showcase for General Motors' short-lived 3.2-litre, four-cylinder. Le Mans versions boasted an overhead-cam six-cylinder but by 1963 Pontiac's marketing department was desperately seeking some image manipulation for the model.
Defying a head-office edict that imposed a 'ten-to-one' (one cubic inch of engine displacement per 10 pounds of vehicle weight) limit on mid-size models, Pontiac devised a GTO option pack that included a 6.5-litre V8 developing 325bhp (242kW).
Cost was crucial to the model's success and Pontiac pared the car's base price to an almost unbelievable $2776. The sum bought a three-speed manual car – four-speed transmission added a further $189 – with bonnet scoops, dual exhausts, bucket seats and wide wheels with high-performance tyres. Pretty much everything else was optional and a car tested in 1964 by Road & Track magazine and kitted with the four-speed, limited-slip diff, uprated brakes and a tachometer hit the road at more than $3400.
Top of the add-on tree and essential to emulating the drag strip antics of Ronnie and the Daytonas' pop-tune GTO was a set of three 'Tri-Power' carburettors. These boosted engine output to almost 260kW and sent four-speed cars scudding down the standing quarter mile in only 14.8secs.
Significantly more potent were 'Royal Bobcat' versions produced by Jim Wangers – the man credited with promoting the GTO concept to GM management. One of these recorded 0-100mph (0-161km/h) in a time of 11.8secs and 13.4secs for the standing quarter mile – faster than a 7.0-litre Corvette.
The GTO option pack joined Pontiac's Tempest Le Mans line up in October 1963, with the company reportedly budgeting for first-year sales of 5000 cars. By late-'64 more than 32,000 had been made and it ranked as the most successful debut model in the brand's 38-year history.
Bland looks were about the only constraint on GTO sales that was solved for 1965. Stacked headlamps, pouting wheel arches and special taillamps produced a bold new visage, while 'Rallye' wheels provided an alternative to 'dog bowl' hubcaps.
Marketing took on a new focus as well, with the car's 'Tiger' alter ego so prominent in mag-ad headlines that the GTO branding was in danger of being overwhelmed by jungle-cat imagery. Nonetheless, sales soared to over 75,000 cars during 1965, backed by a further 97,000 in 1966 and 82,000 for 1967.
By that time the Tri-Power option had been deleted and a 6.6-litre, 249kW, High-Output engine added in its stead. Auto transmission was a popular option – more than half the 1967 cars were slush 'boxes.
A bigger, heavier GTO appeared for 1968 and remained virtually unchanged until its status as a stand-alone model was withdrawn during 1971. The 6.6-litre engine was by this time mandatory – standard output reaching 260kW and the HO version producing 15kW more. Most potent of the later-series GTOs was 'The Judge' – a garishly-striped variation with 275kW from its Ram-Air engine, spoilers and sidewinder striping.
ON THE ROAD
"Just amazing," is Tony Diviak's succinct assessment of his superb, all-black '67 model GTO – a reaction that seems to be shared by virtually everyone the car encounters.
"Being left-hand drive I get to chat all the time to other drivers in their RHD cars and they all seem to love the car."
Several years ago, Diviak set his heart on owning an early 'Goat' but was frustrated by the poor quality of locally-available cars. An internet search of the GTO's homeland became the only alternative.
"There were a few on offer here but they were usually missing little bits and pieces that were going to be difficult and expensive to replace," he said. "I found this one through the Volo Auto Museum in Illinois and it was just what I wanted."
Diviak's car came with the optional 400HO engine and a Turbo 400 automatic transmission plus so many other options that its original purchase price was boosted by more than $1700. Verifying the car's history was, for Diviak, remarkably simple. Using documentation supplied with the car he was able to locate Ronald Craft, the original owner, who coincidentally had bought the car from a dealership that was owned by an Australian.
"They are the things – the Hurst shifter, eight-track cartridge system, rally gauges and those sorts of extras that set cars of this calibre apart from the rest."
Despite a nameplate previously associated with Ferrari, Pontiac's Grand Tourer is no sports car. Weighing between 1550-1675kg and with a hefty lump of engine up front, understeer is dominant and exacerbated by unresponsive steering. Very few early cars with their unassisted six turns lock-to-lock are likely to be found, but even later models with 17.5:1, power assistance and 3.4 turns don't provide a wealth of information to the driver.
Standard GTO suspension offers a desirable alternative to the wafty and wallowing behaviour that typified North American models of its era and many cars will have upgraded still further. Problems reported by owners often stem from poor-quality right-hand drive conversions or component deterioration. If you are test-driving a car that wanders dramatically or shows signs of the tyres fouling the inner mudguards, find something else. Any car without engineer certification on its conversion needs expert assessment.
The drum brakes fitted as standard to pre-'68 cars do an okay job until pushed beyond their limitations. US testers who managed to induce brake fade in drum-braked cars found that recovery took a considerable time. Retro fitting disc front brakes to early cars is viable and relatively cheap.
Seats were, when new, rated as supportive and comfortable and visibility from pre-'68 cars is very good. The prodigious list of options and accessories available to original purchasers ensures that most GTOs come with a selection of creature comforts.
BUYER'S CHECKLIST
Body & Chassis: Replacement body panels are difficult to source in Australia and freight can double the price of replacement metal imported from the US. That said, virtually everything needed to restore a rusty or crashed GTO is available from specialist suppliers and prices are reasonable. Rust attacks throughout the car's structure so avoid those vehicles that have rotted around the body and suspension mounts, window apertures, floor and inner sills. Early cars carry a '5N' body tag code to differentiate them from the basic Le Mans.
Engine & Transmission: The V8s fitted to these cars are tougher than a Kevlar outhouse and easy to rebuild or replace. Engines reconditioned to standard specification cost $3000-4000. Even scarce items like the Tri-Power inlet manifold are now being remanufactured and a new one costs US$500. Ancillary items including power steering pumps and alternators are available from local suppliers or offshore sources at A$180-400. Manual transmission GTOs aren't common in Australia but overseas reports commend their durability. Three-speed automatics are preferable in performance and ease of use to the two-speed unit.
Suspension & Brakes: As already discussed, RHD converted cars need to be thoroughly checked for dodgy installation and component deterioration, but LHD originals aren't immune from problems either. Unless the car comes with evidence of a recent front-end overhaul, assume that tired springs and wobbly ball-joints will need replacement. Late-series cars with their massive wheelarches encourage fitment of excessively wide tyres which generate premature suspension component and wheel bearing wear. Depending on type, new brake boosters cost anywhere from US$220-450.
Interior & Electrics: Virtually everything electrical in a GTO is now being remanufactured, so replacing inoperative equipment is possible and not overly expensive. Cheap dash covers can be used to conceal cracks in the original, so make sure 'your' pristine dash top is the real thing. Seat and door trim repair kits are available for less than $1000. Before paying big bucks for a 'loaded' GTO, check the car's build sheet (available from Pontiac History Services in the US) to ensure everything it came with is still in place.
SPECIFICATIONS
Pontiac GTO
Number built: 490,300 (1964-72, including Judge)
Body: all-steel, separate body/chassis, two-door hardtop, coupe and convertible
Engine: 6.5 and 6.6-litre cast iron V8 with overhead valves and single four-barrel carburettor (triple carbs optional 1964-65)
Power: 248kW @ 4800rpm/578Nm @ 3200rpm (6.5-litre single carburettor)
Performance: 0-96km/h – 6.9secs. 0-400m – 15.4secs (6.5-litre four-speed)
Transmission: three and four-speed manual, two and three-speed automatic
Suspension: Front – independent with coil springs, wishbones, telescopic shock absorbers and anti-roll bar. Rear – live axle with coil springs, radius arms and telescopic shock absorbers
Brakes: drum/drum or disc/drum power assisted
Wheels & Tyres: 6 x 14 steel 7.50 x 14 crossply
Club: Pontiac Car Club of Australia www.pcca.org.au
Unique Cars magazine Value Guides
Sell your car for free right here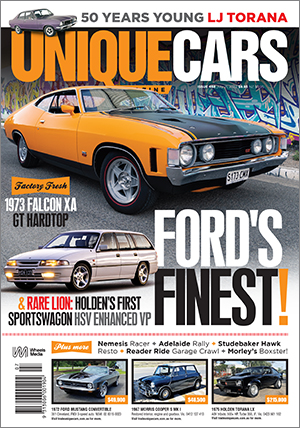 SUBSCRIBE TO UNIQUE CARS MAGAZINE
Get your monthly fix of news, reviews and stories on the greatest cars and minds in the automotive world.
Subscribe