1980s 10-car Buyers Guide
---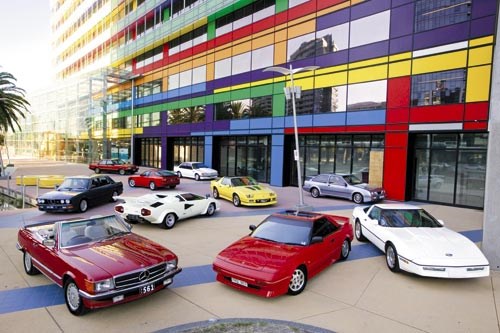 1980s 10-car buyers guide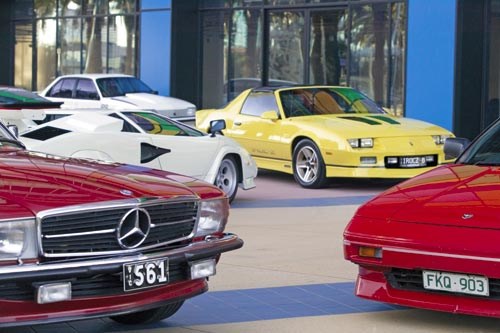 1980s 10-car buyers guide

BMW M 535i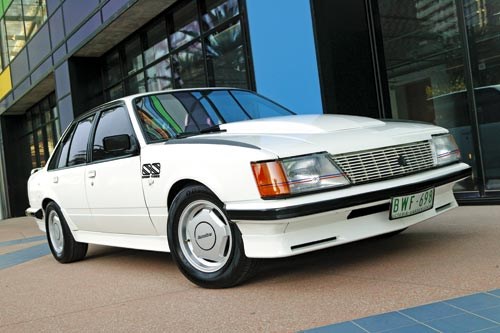 HD/T VH Commodore Group Three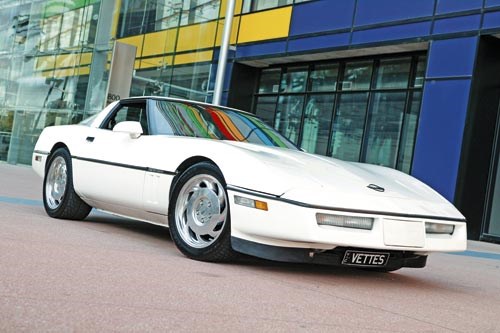 Chevrolet C4 Corvette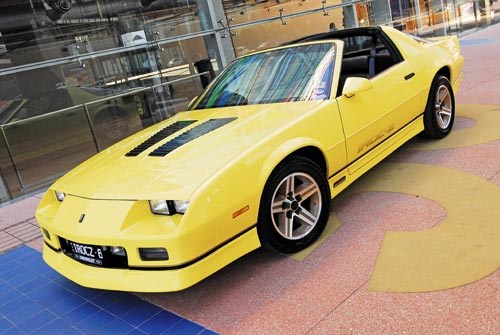 Chevrolet Camaro IROC-Z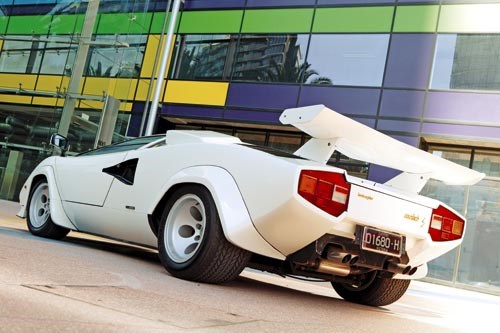 Lamborghini Countach LP400S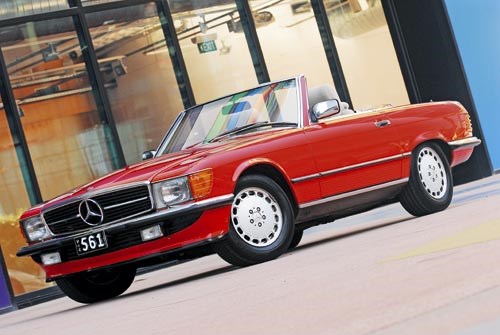 Mercedes-Benz 560SL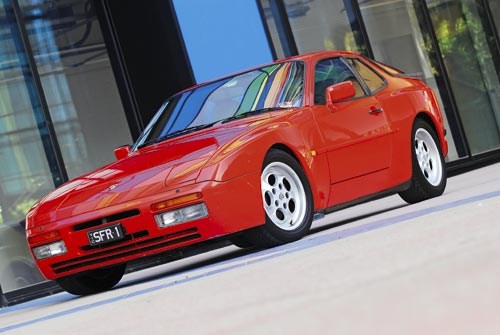 Porsche 944 Turbo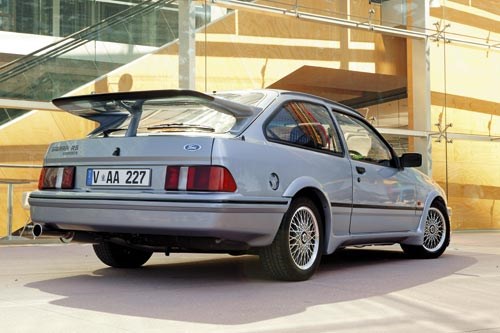 Ford Sierra Cosworth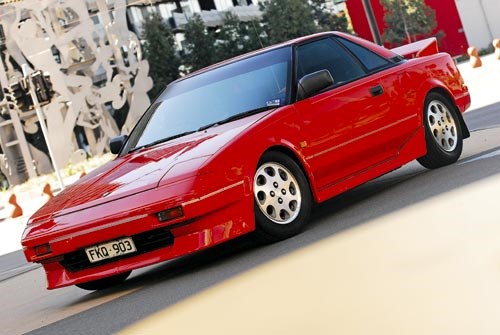 Toyota MR2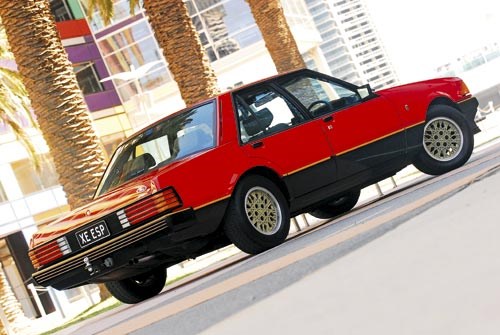 Ford Falcon XE ESP 5.8

Our expert looks over the top buys from the 1980s
1980s 10-car Buyer's Guide
The 1980s was the decade of wedge design, digital dashboards and shiny plastic, but it wasn't all bad news, as these 20-year-old-plus beauties demonstrate...
For car-makers and share traders, the 1980s were not happy years. The financial world had been belting along happily before doing a U-turn in front of a bus and the automotive industry was left struggling after being bashed from all angles by changing design rules, soaring oil prices and exchange rate mayhem.
We've all seen the 'Classic Not Plastic' decals – a lot of them decorating the toughened glass of vehicles that you wouldn't have driven during the 1970s if somebody had given it to you. Time heals many wounds, it seems, and will again as cars made in the 1980s and beyond achieve 'classic' credence.
The butt-end of the 20th Century produced its share of horrors as well but they are soundly outnumbered by well-built and decently-designed models.
Finding and buying an entertaining 1980s car is not yet difficult and doesn't need to be expensive either. Jumping ahead of the game might involve no more than making the retiree down the road a sensible offer on his carefully-preserved Chrysler Regal before it's traded on a Toyota Corolla.
Finding a car in sound condition and using still-available parts makes greater sense than waiting a decade then spending months trawling wrecking yards to replace panels that have rusted or plastic that's deteriorated into dust.
Choosing a model with the minimum of computer-controlled gimmicks is wise, since 1980s and later vehicles will die more frequently from electronic failure than any other cause.
Our 10 examples don't necessarily represent design pinnacles of their decade. They were chosen to illustrate the diversity that the 1980s provides and that worthy, interesting cars weren't necessarily born wearing crossply tyres…
BMW M 535i
Having dominated the market for affordable prestige cars with its E30 Series 323i, BMW struggled when trying to meet the challenge of unleaded petrol compliance.
The company's 525E was a demonstrable dud but another Australian-spec 5 Series continued to deliver on BM buyer expectations. Using the 3.5-litre engine from BMW's large sedan, the E28 Series 535 was offered in several guises including the sporty M 535i.
While providing the same 136kW as the more common Executive, M-Spec cars incorporated a Bilstein-based suspension pack that dropped ride height by 20mm and almost eliminated the 5's endemic body roll.
Around 230 of these special BMWs were supplied new in Australia; all of them five-speed manuals. Others have subsequently arrived as private imports from Europe or South Africa and some of these have automatic transmission.
Rust can be a problem with Beemers of this age, especially if the car spent some time in the Northern Hemisphere. Smokey engines, neglected servicing and cracked interior plastics will further diminish values.
When properly maintained, these cars offer quality of design and execution for surprisingly little money. Private imports in average order begin at $6000 while top-class locals are unlikely to exceed $12,000.
SPECIFICATIONS
BMW M 535i
Body: four-door sedan
Weight:1390kg
Engine: overhead camshaft 3.5-litre in-line six-cylinder
Power/Torque: 136kW @ 5400rpm/290Nm @ 4000rpm
Transmission: five-speed manual
Drivetrain: front engine/RWD
Performance: 0-100km/h – 8.8secs
 *************
Mercedes-Benz 560SL
The W107 Mercedes-Benz is a design that not only survived the 1970s purge of gas-guzzling sports cars but thrived on its defiance of new rules.
When US regulators stated their intention to ban convertible cars and scared even Cadillac into shelving its long-running soft-top, Mercedes-Benz went right on selling its V8 roadsters to the North American faithful.
In response to a 'gas guzzler' tax that threatened any model that couldn't manage 19.5mpg (about 16L/100km), M-B found a way to slide the massive V8 from its 560SEL limo into the SL body and still get close to the regulators' target.
Australia's 560SL Roadsters appeared in 1986, priced at $142,000 and including interior leather, a hardtop, air-conditioning and ABS brakes.
Performance with 91 Octane unleaded fuel was a little adrift of the figures being recorded in Europe, but 0-100km/h in 8.4secs wasn't shabby for a car weighing 1715kg.
Handling was impacted only slightly by the change in weight distribution, which Benz helped counter by fitting ant-squat compensation to the rear axle and a front air-dam that reduced lift at high speeds.
Cars that have been well-preserved, travelled fewer than 150,000km and with detailed service histories have held their values in the face of competition from the more recent and far more complex 500SL. Top-quality 560SLs manage $50,000; those needing considerable money spent, $30-35,000.
SPECIFICATIONS
Mercedes-Benz 560SL
Body: two-door convertible
Weight: 1715kg
Engine: overhead-camshaft 5.6-litre V8
Power/Torque: 170kW @ 4750rpm/377Nm @ 3250rpm
Transmission: four-speed automatic
Drivetrain: front engine/RWD
Performance: 0-100km/h – 8.4secs
 *************
HD/T VH Commodore Group Three
While mainstream Australian car-makers were baling out of the performance car market, Peter Brock was living his famed philosophy of biting off more than he could chew and chewing like hell.
The first Brock Commodores were little more than cosmetic upspecs of the VC SL/E, but that changed with the 1982 announcement of the 184kW VH Group Three.
Plenty of work was undertaken on the Group Three's suspension – uprated springs, Bilstein shock absorbers and 15inch alloys with 60-series tyres transforming the stodgy VH handling.
Power jumped by almost 60kW on the standard V8 figure – much of the boost due to modified cylinder heads, manifolds and the exhaust.
Trim depended on owner preference. Most were basic Commodore SS with Brock touches like the Momo steering wheel and driver footrest but add-ons including electric windows and air-conditioning were available.
Finding a usable example of the Group Three is difficult these days and likely to cost $40,000. Pristine cars and owners willing to sell present a greater challenge and could involve an $80,000 spend.
Authenticity is the immediate concern when outlaying this quantity of hard-earned, so joining one of the very active H/DT clubs is an essential first step.
SPECIFICATIONS
HD/T VH Commodore Group Three
Body: four-door sedan
Weight: 1370kg
Engine: pushrod 5.0-litre V8
Power/Torque: 184kW @ 4750rpm/418Nm @ 3500rpm
Transmission: four-speed manual
Drivetrain: front engine/RWD
Performance: 0-100km/h – 6.7secs
 *************
Porsche 944 Turbo
It took Porsche 20 years to recognise that the market was never going to accept its front-engined models as 'proper' Porsches. Sorry, trendy mums, that goes for your Cayennes too.
Along the way it still built some very competent cars, headed by the turbocharged 944 that appeared on Australian roads in 1986.
With 162kW underfoot and lumps of torque from around 2500rpm, the turbo engine transformed the front-engined Porsche into a sneak-attack stormer that would run to 240km/h and zip through the standing 400m in 14.9secs.
If fear of the rear-engined cars' potential for errant behaviour bothers you, a 944T will assuage that fear forever. Chassis balance and predictability are exceptional and steering with the reactions of a mongoose delivers all the information you will need.
Correct and timely servicing is crucial to these cars' survival. Changing cam-drive belts every 80,000km (or every four years regardless of distance travelled) will help avoid the expensive consequences of belt failure. Oil changes at 5000km intervals are vital to turbocharger longevity.
'Cheap' 944Ts are available for around $15,000 but true value lies with excellent cars that will likely cost $25-30,000 but return a clean slate when checked by a Porsche expert.
SPECIFICATIONS
Porsche 944 Turbo
Body: two-door coupe
Weight: 1280kg
Engine: turbo 2.5-litre in-line four-cylinder
Power/Torque: 162kW @ 5800rpm/330Nm @ 3500rpm
Transmission: five-speed manual
Drivetrain: front engine/RWD
Performance: 0-100km/h – 7.0secs
 *************
Chevrolet Camaro IROC-Z
One of the US cars that lost credibility during the early-1980s was Chevrolet's Camaro. A disastrous 1982 model-year revamp saw sales dip below 100,000 annually before an 'International Race of Champions' tribute revived the model.
IROC-Z Camaros with the 'BZ4' performance package appeared in 1985. Three versions of GM's 305ci (5.0-litre) V8 were offered, with power ranging from 140-165kW and five-speed manual or four-speed automatic transmission.
The fuel-injected TPI version was offered only with the four-speed auto; a strange restriction that remained when a 5.7-litre engine was added to the range in 1987. Either engine will, with sensible maintenance, manage 350,000km before meriting a rebuild.
Suspension upgrades included Bilstein shock absorbers, strengthened chassis rails, heavier springs and competition-spec anti-roll bars. TPI versions, despite carrying extra weight, ran from rest to 96km/h in under 8.0secs.
More than 20,000 IROC-Z Camaros were built during 1985, increasing to 33,000 by 1989. More than half of the cars sold in that year were convertibles – an addition so warmly welcomed by enthusiasts that the soft-top cars quickly outsold coupes.
IROCs are relatively common in Australia and rarely expensive. Top money of $24-27,000 is reserved for convertibles and 5.7-litre coupes; $16,000 buys a tidy 1987-89 5.0-litre car.
SPECIFICATIONS
Chevrolet Camaro IROC-Z
Body: two-door coupe and convertible
Weight: 1419kg
Engine: pushrod 5.0-litre or 5.7-litre V8
Power/Torque: 165kW @ 4000rpm/320Nm @ 3200rpm (5.0-litre TPI)
Transmission: five-speed manual, four speed automatic
Drivetrain: front engine/RWD
Performance: 0-100km/h – 7.8secs
 *************
Toyota MR2
For a first attempt at a mid-engined car, Toyota's MR2 delivered a pretty fair result. As a modernised replacement for Fiat's X1/9 (or a half-sized Ferrari depending on your perspective), the 'Mister Two' mated proven mechanicals with entertaining performance while avoiding the downsides of owning a soft-top sports car.
Australia saw its first MR2s in 1987, powered by a mid-mounted 1.6-litre engine delivering 88kW and 9.3secs for 0-100km/h. Power windows and mirrors were included but not air-conditioning – a must-have if you live in a warm climate and plan to use the car regularly.
One reason that MR2s didn't sell in droves was an introductory price of $31,400. Back in those days a ¥100 per dollar exchange rate was nothing to celebrate and the same money would buy a turbo-engined Holden Calais.
The rearward weight bias has tricked more than a few owners, so any potential purchase needs to be carefully inspected for deteriorating crash repairs.
Only 930 of the AW11-model MR2 were imported and original cars have become difficult to find. Values of excellent examples have hovered around $8000 for some time, with cars needing work $3000-5000 cheaper. More common are 'grey import' supercharged cars which are available with automatic transmission and cost slightly more than the local version.
FAST FACTS
Toyota MR2
Body: two-door coupe
Weight: 1050kg
Engine: fuel-injected 1.6-litre in-line four-cylinder
Power/Torque: 88kW @ 6600rpm/139Nm @ 5000rpm
Transmission: five-speed manual
Drivetrain: mid-engine/RWD
Performance: 0-100km/h – 9.3secs
 *************
Ford Sierra Cosworth
When Ford replaced its long-serving Cortina with a curvy new Sierra, the way opened for a return to the glory days when Escorts and Capris won on the weekend and sold in droves every other day.
Adding a twin overhead camshaft cylinder head with genetic links to the BDA (Belt-Driven Anglia) Escorts and huge Garrett turbocharger brought Cosworth-Sierras the high ground in Touring Car events across the world.
Sierra racers including Dick Johnson and Andrew Medicke brought in a few 'extra' cars and the rest of a skimpy Down Under population has come via the UK or South-East Asia as private imports.
'Normal' Cosworths deliver 151kW and carry a single-tier rear wing. RS500 versions which went primarily to race teams have a larger turbo, 168kW and a second deck to their rear spoiler.
Explore the Sierra Turbo's potential on a public road and you find a car that made few compromises in its pursuit of competition success. There are good seats, electric windows and sometimes a sunroof but finish is basic and the short-travel suspension is less than sumptuous.
Turbo longevity demands frequent oil changes and attention to the cooling system. Any car that can't absolutely confirm its ownership and service histories should be avoided. Basic Cosworths in good condition will reach $35,000, but demand for the limited-production RS500 has boosted values beyond $50,000.
SPECIFICATIONS
Ford Sierra Cosworth
Body: two-door hatchback
Weight: 1217kg
Engine: turbocharged 2.0-litre in-line four-cylinder
Power/Torque: 151kW @ 6000rpm/276Nm @ 4500rpm
Transmission: five-speed manual
Drivetrain: front engine/RWD
Performance: 0-100km/h – 6.5secs
 *************
Chevrolet Corvette
The C4 Corvette that arrived in late-1983 saw Good Ol' Boy technology co-existing with the sophistication of Lotus design input.
The result was a car longer, broader and more complex than any previous Corvette. Early C4s at 1455kg were an amazing 150kg lighter than mid-1970s models, with an almost 25 percent reduction in drag.
The Tuned Port, pushrod 5.7-litre V8 produced 205kW and delivered standing 400m times in the low 15sec range, a top speed of 219km/h and 18L/100km fuel consumption.
In 1986 came the first Corvette convertible since 1973. This boost to Corvette market appeal and sales was accompanied by a 10 percent power increase and anti-lock brakes.
Fibreglass that has survived 20 Australian summers and perhaps a few North American winters before emigrating could well be showing age and deterioration. Remember too that the framework underneath is steel and rust will be expensive to rectify.
Mechanical parts are easily found and cheap, so an otherwise sound car that's blowing a little smoke isn't untenable– especially if the price is right.
Mid-'80s automatics in good condition are available for $22-25,000; those from later in the decade unlikely to cost more than $35,000. Convertibles are generally worth $3000-5000 more than coupes.
SPECIFICATIONS
Chevrolet Corvette
Body: two-seat coupe and convertible
two-seat coupe and convertible
Weight: 1429kg
Engine: fuel-injected 5.7-litre V8
Power/Torque: 170kW @ 4000rpm/445Nm @ 3200rpm
Transmission: four-speed automatic/four speed o/d manual
Drivetrain: front engine/RWD
Performance: 0-100km/h – 6.7secs
 *************
Ford Falcon XE ESP 5.8
When Ford announced a final run of its 'European Sports Pack' Falcons, these limited-production cars were intended to be the last V8-engined passenger sedans it would build in this country.
ESPs came with six or eight-cylinder engines, as well as three-speed automatic or four-speed manual transmission. Standard were cloth-bound Scheel sports seats that offered a substantial improvement on the daggy XE buckets.
Nobody's sure which sector of Europe inspired this particular Ford – Bulgaria perhaps – because the technology reflected a culture that had seen better days.
But, the ESP was and remains a tough, old-school performance sedan that would haul the family and a decent-sized boat. The four-speed's ratios were well-spaced to deliver effortless overtaking – 6.9secs for 80-110km/h in top gear – and there were four disc brakes sitting behind attractive, and rare, 'snowflake' alloy wheels.
Watts Link location helped tame rear axle hop to a degree, but they can still get twitchy on rough surfaces.
Prices for the rare 5.8-litre, four-speed cars that sold 18 months back for less than $20,000 have almost doubled and should continue to climb as over-valued, earlier-model Fords lose appeal.
SPECIFICATIONS
Ford Falcon XE ESP 5.8
Body: four-door sedan
Weight: 1560kg
Engine: pushrod 5.8-litre V8
Power/Torque: 149kW @ 4300rpm/415Nm @ 3000rpm
Transmission: three-speed automatic, four-speed manual
Drivetrain: front engine/RWD
Performance: 0-100km/h – 8.9secs
 *************
Lamborghini Countach LP400S
The Countach was a wild child of the 1970s and remained equally irrelevant as it grew wings and flew into the 1980s. With the parent company notionally bankrupt and nobody really interested in reviving its fortunes, the LP400S could well have been the last-ever Lambo.
It wasn't, but just 150 examples were built before being replaced in 1982 by the winged and more common LP500 and QV. There were 459 of those made.
Four-litre V12 Lamborghinis produce 278kW and will reach 274km/h. They sit so low that modern 'traffic calming' humps act as unbreachable barriers to the Countach.
As a driver's car in a place like Australia, Lamborghinis are of limited use. Peak revs in first gear easily break the suburban speed limit and hitting the limiter in second will get you booked on any freeway in the nation. Seating is strictly for two and luggage space is kindly described as 'minimal'.
Then again, if you can find the $150,000 or so needed to buy a top-quality Countach you can afford a 4WD for the rough stuff and family holidays. The garage needs to be big as well, because these cars measure 1.98m at their widest point.
Maintenance must be undertaken by a Lamborghini expert and any potential purchase needs also to be professionally inspected.
SPECIFICATIONS:
Lamborghini Countach LP400S
Body: two-door coupe
Weight: 1370kg
Engine: fuel-injected 3.9-litre V12
Power/Torque: 278kW @ 8000rpm/361Nm @ 5000rpm
Transmission: five-speed manual
Drivetrain: mid-engine/RWD
Performance: 0-100km/h – 5.6secs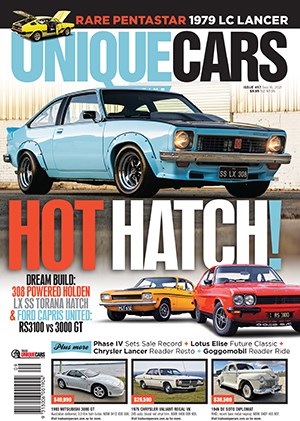 Subscribe to Unique Cars Magazine and save up to 42%
Australia's classic and muscle car bible. With stunning features, advice, market intelligence and hundreds of cars for sale.
Subscribe