Daimler Double Six and Old Falcons - Mick's Workshop 463
---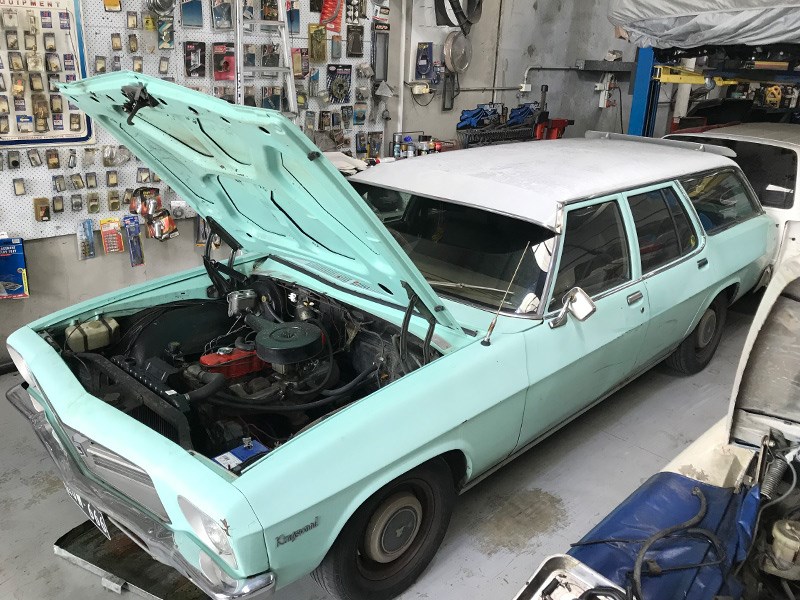 Dabbling in a Daimler Double Six and fettling old Falcons
MICK'S WORKSHOP
We recently had a six-cylinder HQ wagon in the shop. They're renowned as a family car but have a bit of a tendency to run a bit on the warm side, even if they didn't have all the extras.
The radiator on the six is noticeably smaller than the V8 unit, so a common modification back in the day was to put the V8 radiator in. That required a different set of supports, which bolted straight in. What that gave you was more fluid, bigger radiator and more cooling. Ta-da! Problem solved.
There's a trap for young players. The owner did the right thing, rang us to ask if we could fit a new radiator for him, which he already had. Of course we would.
What he didn't know was the car was set up for the V8 unit and the new one was for a six. Oops. We worked our way around the issue, but of course it took more time.
So the lesson there is, if you're using a workshop, let them eyeball the car before ordering any parts. In this case (and lots of others) the radiator switch would have been done decades ago and the details of what's been done to the car and when have been lost in the mists of time.
One of my favourite themes is owners trying to describe some weird noise the car makes. Ed Guido recently hauled in his big Benz, complaining that the suspension was sounding like someone trying to strangle a cat. That's classic ball joint noise.
In this case the offending lower ball joint was dry and complaining. There are two kinds of ball joint that live in the world: One is called a greaseable joint, has a grease nipple – pretty self-explanatory.
The other is known as an encapsulated joint, which is in this case had got dry and was wearing the nylon. We managed a temporary fix to get some lubricant in there, which got the car on the road. Now we're just waiting for the replacements to turn up.
We have a young lady coming in with a Subaru next week. Her noise she describes as sounding like a rattlesnake! It's a great description and now I get to figure out what it is.
HERE'S MY TIP
Point of contact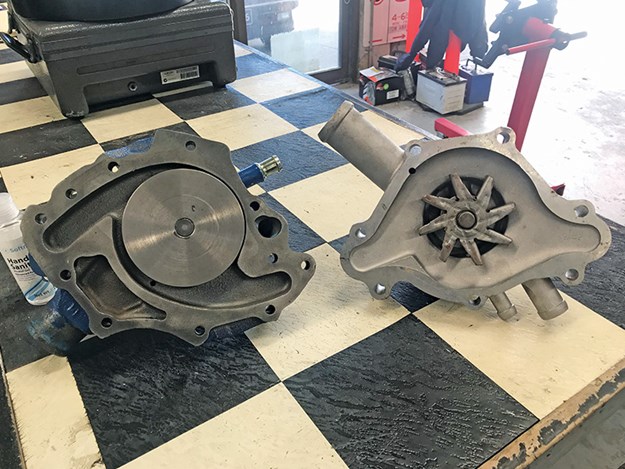 When it comes time to replace your water pump, do your research. I much prefer the 'water wheel' type rather than a blade impeller, as it's more efficient. Look for a story on the next issue.
LETTERS
Project VK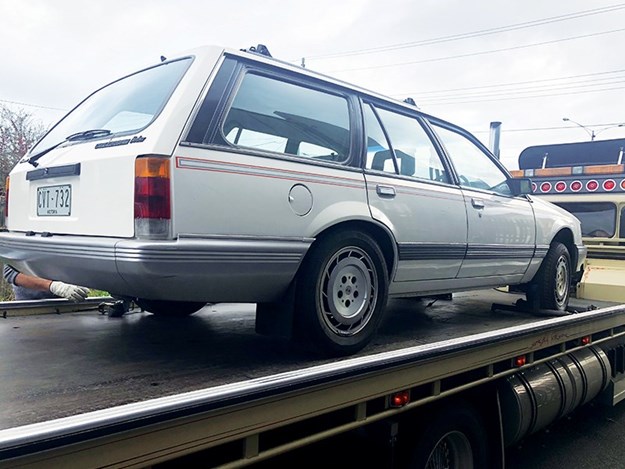 Guy Allen, I have just been reading your column (Issue 462) about your VK Wagon project. I have previously read Mick's column and was aware that it is decision time on the project direction.
To my way of thinking it's a 'no brainer'. This project is a candidate for something the factory should have sanctioned but never did, I am talking about a VK Blue Meanie wagon.
After all you say you already have the wheels, Mick says your engine is based on a 304 block (which is in keeping with the spirit of the project). Sort out the rest of the mechanicals and it's a body kit, paint job and interior away from being finished. It won't cost a million dollars and when you come to move it on its the sort of build which may appeal to somebody who wants the car the factory should have built.
Glenn Bastin
I OWNED the VK before Guido took it over and we're both with you on this. I did in fact look at fitting the body kit, which is feasible and would require cutting one of the flares a little to make way for the fuel filler.
Back in the day, that's what I would have done, if I had the money. I would have walked into a dealer, and said, "See that VK wagon? Do everything…"
I'm not convinced about painting it blue, but the idea of building a 'white meanie' has some appeal. Our first stage will be to get the car up and running, then we'll see how far the budget will stretch when it comes to bodywork and interior.
Double Trouble?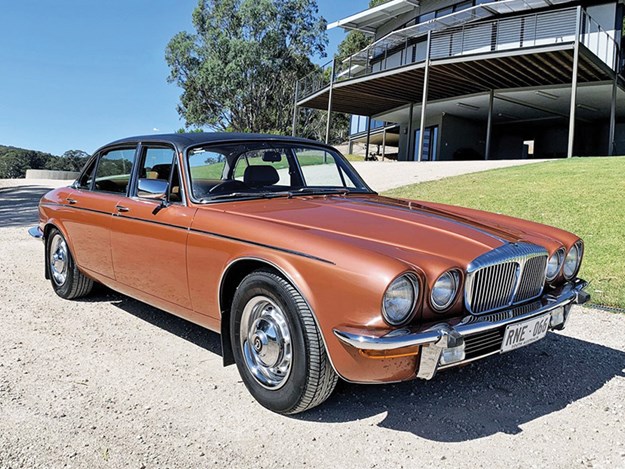 Daimler Double Six. Sublime limo with V12 grunt
I've been reading the latest issue and saw that the Daimler Double Six I was flying to Adelaide to view what was one of Uncle Phil's picks of the month. So I was glad the great man and I were in agreement. 
The inspection threw up a few issues, of the Browns Lane kind (lots of leaks). And there was a bit more patina than I was expecting. But it's still a gorgeous and rare beast, so I talked the price down a bit and bought it anyway I'll have a few dollars to spend on it getting it ready for its Qld RWC and bringing it up to the standard I like, and it deserves to be in. But that's the challenge of owning an old classic. Isn't it?
Anyway it's my car now, sitting in a transport depot in Adelaide's industrial north, awaiting a truck to take it to Cairns. And I fly back in the morning, after a most successful and satisfying trip. Life's not just good, it's great!
Gary G Smith
CONGRATULATIONS, Gary, I'm sure you'll get a lot of joy out of that car. And I hope you have a nice dry garage, as it can get wet up there.
For anyone looking at the Jaguars and Daimlers from this period, rust is the big enemy and the main thing to watch for.
The Jaguar-sourced V12 meanwhile is actually a really good engine, with one achilles heel: The fuel system.
Early ones ran four CD or SU carburetors, while later versions ran fuel injection. In either case, as any long-term owner will tell you, the smart thing to do is go through it and replace the fuel lines. Modern fuel rots them and they're a fire risk. Replace them every few years.
If you were deeply in love with it and had lots of cash to spare, you'd consider getting a new fuel injection system built for it, complete with braided steel lines. It would cost a bomb, though, and I wouldn't expect change from $10,000.
They're a fabulous-looking car and a great thing to own. Have fun and let us know how you get on.
Willys Fords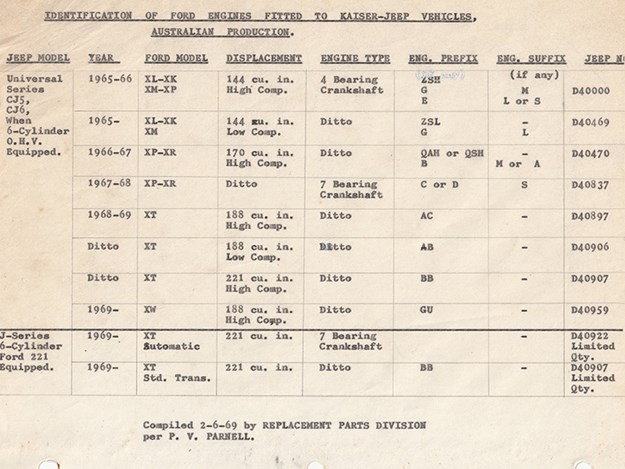 Willys production sheet
In September last year I dropped a line asking if anyone knew how to decode an early Falcon engine number. As would happen I have, in recent days, been able to answer my own question.
I am in the possession of quite a bit of material from the former Willys Motors Australia Brisbane factory and by chance came across the very information I was looking for. Willys used the Falcon motor in mostly Jeep CJ5 and 6s and the Brisbane designed and built Overlander. There were also some prototype J Series, Wagoneers and Trucks, fitted with the Falcon 221cu in but they did not seem to be a great success, performance wise.
I have enclosed a copy of what I have found as I thought it may be of interest to anyone with an earlier Falcon and was wondering what motor was fitted. The number on the far right is the Willys Motors Internal Part Number for the applicable motor assembly and has no relevance to Ford.
I did wonder if the engine numbers were stamped by Ford or by Willys when received into stock but having spoken to employees from Willys from that period I have been assured Ford stamped the blocks prior to delivery. 
The engines were sourced from Ford's Commercial division, but I don't know the reason for that.
Vaughn Becker
THE FORD and Willys-Overlander relationship goes back a long way, right through to WWII. Both companies were contracted to build Jeeps which had a lot of interchangeable parts.
When it came to local manufacture, it made sense for Willys to use Ford motors. They were reliable and readily-available.
Vaughn has kindly given us a copy of the production sheet from Willys, nominating the period and numbers of Falcon engines used in their product. Shoot us an email at uniquecars@wheelsmedia.com.au if you'd like a copy. We'll also throw it up on our Facebook page.
Early Falcons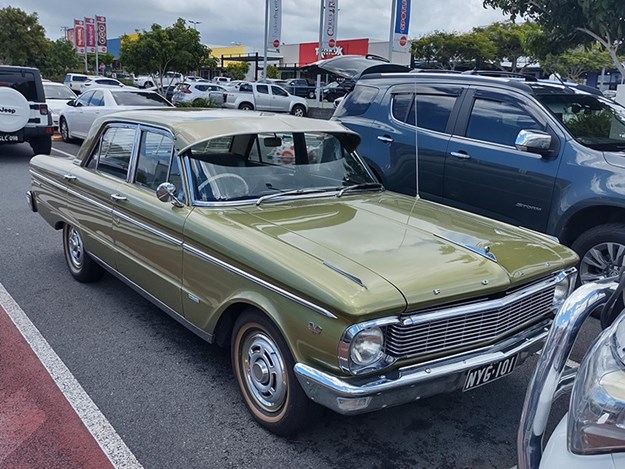 Original early Falcon looks terrific
I visited my local supermarket yesterday morning and on retuning to my car found a gentleman had parked in front of me in a blast from the past.
I spoke with him, being of similar vintage (1947) and he informed me that the vehicle was formerly his late father's.
He advised that it is in original unrestored condition and that if anything (I assume mechanical) needs attention then he has it attended to.
My interest was piqued as my elder brother owned one in the late sixties. He then had the temerity to drive his across the Eyre Highway to Sydney from Katanning in the Great Southern of WA to attend our nuptials in 1971.
It was a blast from the past that needed sharing.
I am an avid subscriber to your fabulous, informative magazine. Passing them on to our two sons for their consumption too.
Phil Gibson
GOOD ON YOU, Phil. I love the XP. For me the XK, XL and XM were nearly right and the XP nailed it. Ford only altered the lines a little – squaring it up – and to me it looks perfect.
They're fabulous things to own and they drive beautifully. That 170 motor was great – easy to work on and it went quite well.
People have done all sorts or engine swaps over time. The 260 and 289 V8s going in very easily, while an XR/XT 221 six will drop straight in.
Marathon Celica
I have a first-model Celica (TA22) 1600, five-speed. The body is pretty good – it's been kept in a garage all its life – but it's getting pretty tired in the mechanical department, and the interior could do with some TLC.
Do you reckon it's worth doing?
Sam Jones
WHAT A brilliant little car! I had one years ago and it was magic.
It's time to do pretty much everything to it, including a full crank-up refresh for the engine. It will respond well to the treatment and the crankcases are pretty bulletproof – they last.
Good ones are now worth a fair bit, so I can see the value in investing a bit of time and money. And, once it's done, it will be good for another 300,000km!
TRIVIAL PURSUIT
Name game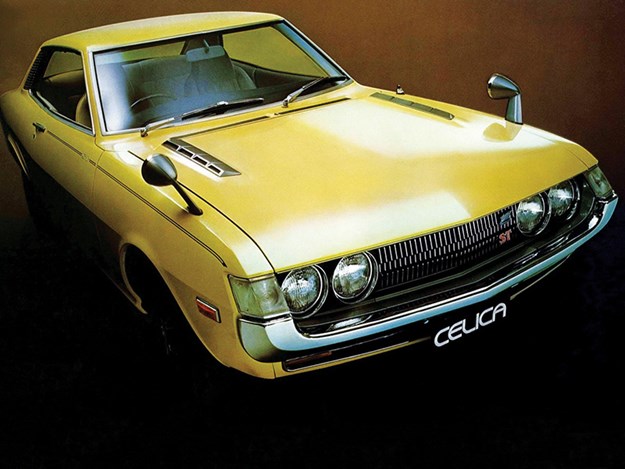 What's in a name? Toyota's Celica is said to have been derived from the Latin word coelica, roughly translating as heavenly.

Got a problem?
Want some advice on a build or a potential car purchase. Heck we'll even tackle long distance diagnosis. Drop MIck a line at uniquecars@wheelsmedia.com.au
From Unique Cars #463, March 2022
Unique Cars magazine Value Guides
Sell your car for free right here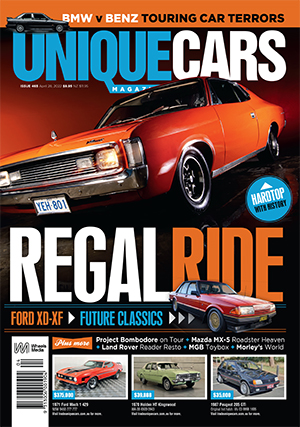 SUBSCRIBE TO UNIQUE CARS MAGAZINE
Get your monthly fix of news, reviews and stories on the greatest cars and minds in the automotive world.
Subscribe