Details, Hondas, Bimmers, Fords and Daimlers - Mick's Workshop 457
---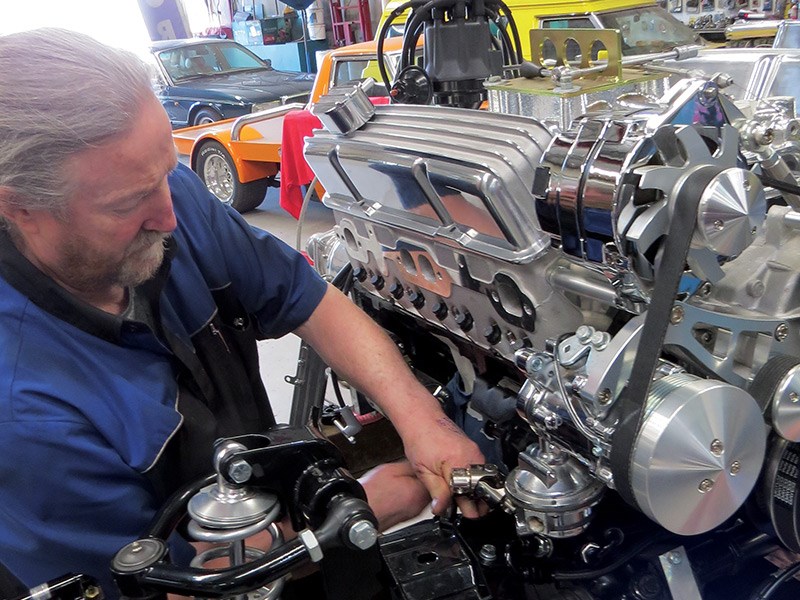 It's all in the detail, plus wrestling with wayward early Civics, Bimmers, Daimlers and XA Fords
We're in the advanced stages of pulling together Tom's amazing HG Monaro build, the centrepiece of which is a 427 small block powerplant. Because most of the componentry is in the workshop, it's tempting to go at it like a bull at a gate, if for no other reason than having visual progress.
However I learned long ago it's the details which will trip you up, eventually. Here's an example: threads. You see we've had this beautiful front-end made up, complete with powder coated mounting brackets. Before we sling it all into the engine bay, I've spent fair bit of time going through all the engine mount threads with a tap (to clear the coating) and similarly go over all the bolts carefully, ensuring the threads are clear and sharp.
Why? Because when you have the engine in there, you can barely see a thing and have very limited space to work in, the last thing you need is an unco-operative bolt or thread!
One of the zillion challenges we've tackled with this one-off build seems ridiculous in its simplicity. That is spark plug length. As anyone who has built one of these engines will know, clearance for the plug caps from the headers is often an issue, particularly on the rear of the engine. To get around that, I've obtained marginally shorter plugs, which gives us just enough extra clearance to get away with it and not risk melting a cap. Of course, the plugs had to be specially ordered and that involved a lengthy wait. Still, worth the effort.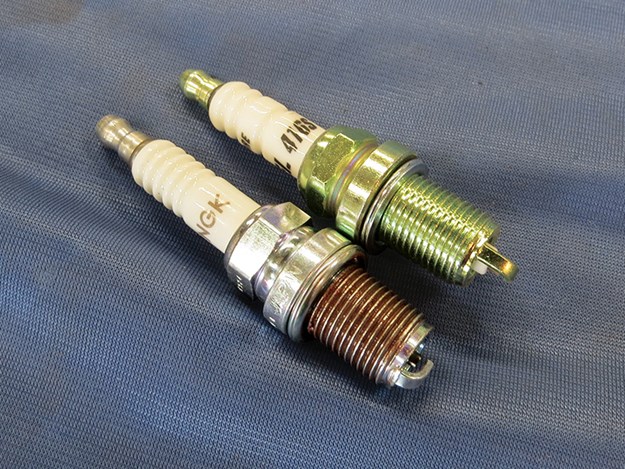 One of the great traps with doing this sort of project is getting distracted when you're halfway through something. I have a way round this, which is simple. Unless the workshop has caught fire, I do not leave what I'm doing until whatever I'm doing has reached a certain stage of completion. Phone calls and drop-ins can just wait.
For example, if I'm doing up a set of nuts they all get done before the spanner is put down. It's a simple rule, and one to live by.
We've taking on a new project, which I'm a bit excited about: Namely an XR series Ford Falcon van. Instead of the usual V8 we're going six! That's right, the humble 250-cube 2V powerplant will be gracing the front of this one. As I explained to the owner, we can get nearly as much horsepower out of the six as you can out of a small V8, while having a lighter and more nimble package.
This one will end up with the 250, a four-speed manual and nine-inch diff. Interesting project.
And now for my product of the month. One of the issues faced by a lot of folk installing an early injected LS engine into a project is how to get the four-speed 700 series transmission operating so the lock-up works properly. It's a bit of headache. Holley now sells a throttle-position sensor for this package, which addresses the problem nicely.
Here's my tip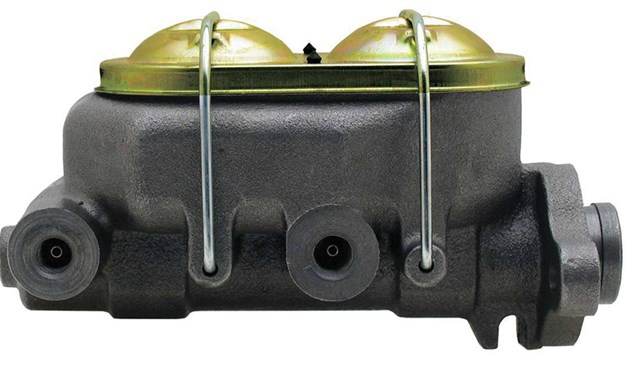 Revival
If you've been in lockdown, chances are your car is suffering, too. When you go to revive it, I have two top targets: tyres and brakes.
The rubber may well have deflated a little and have developed a flat spot. The easy fix is to overinflate the rubber a little and take it for a gentle cruise round the block. If you can't take it for a drive, at least roll it back a little.
You might also want to change the brake fluid.
LETTERS:
Exjay Exam
A mate of mine is letting go of his 1978 XJ6 Jaguar. I've always had a bit of a thing for these cars and am keen.
I know a lot of people kind of shake their heads when you say Jaguar, but is it something to be scared of?
What should I be looking for when I go over the car?
John Spencer
I'M A BIT of a fan of XJ6s and have one myself. There's nothing to be scared of, but as with any car you need to go in with your eyes open.
The one you're looking at will be a Series 2 and the first thing I'm looking for is rust – that's the killer. In this car the two main problem areas are the floors and the bottom of the doors. For the floors, you need to get under the thing for a proper look and prod around.
As for the doors, you need to open them and look under the inside panels. If you're seeing rippling or distortion in the trim at the bottom of the doors, that too is a give-away.
The electrics still have the Lucas name atached, so at least check everything is working. A quick check by an auto elec is worth the effort.
Oddly enough the mechanicals on these things don't wory me too much. The 4.2 six is a gem of an engine and really all you're looking for is all the usual old car problems.
They're still not a hugely valuable car, though you can see some interest happening with Series 1. That means you're usually better off spending a little extra on a good one, rather than risking a project.
Kombi Kapers
I've managed to get hold of a bit of a dream car, which is a 1978 bay window VW Kombi. It runs okay, but feels tired and is probably even slower than I expected on the highway.
What the best route for getting more out of it? It would be nice to have enough performance to not feel like a target on the highway!
Jim Randwick
CONGRATS, JIM. Kombis are great fun but, as you have discovered, aren't always a happy fit when the traffic is moving fast.
Like a lot of things in life, this will come down to how much money you have to throw around. Some of the wilder conversions out there have included Subaru and Porsche engines, obviously for their similar boxer layout. I'm not a fan of either and, in the case of the Porsche the powerplants have become too valuable for that swap to be realistic.
I am however a fan of some of the options coming out of the USA, which includes turn-key powerplants with horsepower claims several times the original. Figures of 200-300 are common enough. If that's a bit rich, then there is huge range of more humble options. That VeeDub motor is very simple. So the approach is rebuild the bottom end so it's fresh and strong and bolt in a new top end. Typically, taking it out to 2.0lt with a couple of carburettors will not cost a million and will reap big rewards.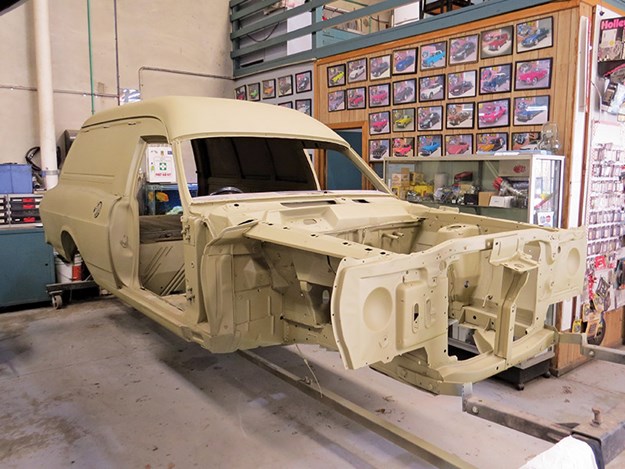 A six for its snout, not a bent eight, as Mick's latest project gets underway
Russell the Diff
Mick, we've got an old family XA Falcon GS, with the 302 V8 and auto. It's a nice old car and we don't have any great plans for it.
A bit more performance would be good and we're just starting to hear a bit of a 'rustle' coming from the rear, perhaps the diff. Is that anything to worry about?
Natalie Edwards
NICE MODEL, Natalie – that 302 with auto is one of the great family car combos out of the seventies.
Let's tackle the diff first. One good diagnostic trick is to take it to a quiet street and just cruise along and slip the car into neutral. If the noise remains, it's the axle bearings, if it disappears it's the diff.
If it's on the axles, maybe it's time to replace the bearings. If it's the diff, I'd monitor the situation but wouldn't lose any sleep over it just yet. However I would change the diff oil! No-one seems to remember to do this simple task, even though it makes a big difference.
Civic CV
I'm lucky enough to own a first-series 1974 Honda Civic. It's a family car and I love driving it.
It's been a really reliable thing and easy to look after. But I'm worried about light clunking noise from the front end when I'm accelerating. Am I right in thinking that's a drive shaft? Perhaps it's time for a big service!
Sandy Armstrong
GEE, A first-series Civic! I seem to remember Honda selling a fair few of those things, but you don't see them around any more, so it's nice to hear of one still getting about.
Without hearing the noise, I'd say you're most likely right about the drive shaft, or more particularly the CV joint. There's an easy test to see of its one or both: Drive the car in a left then right circle in an empty car park or similar. If it only rattles when turning left, it's the left side, and vice-versa.
In any case, replace both sides because by this stage the 'good' one will be on the way out as well. It's a straight-forward job that should cost around $300 a side.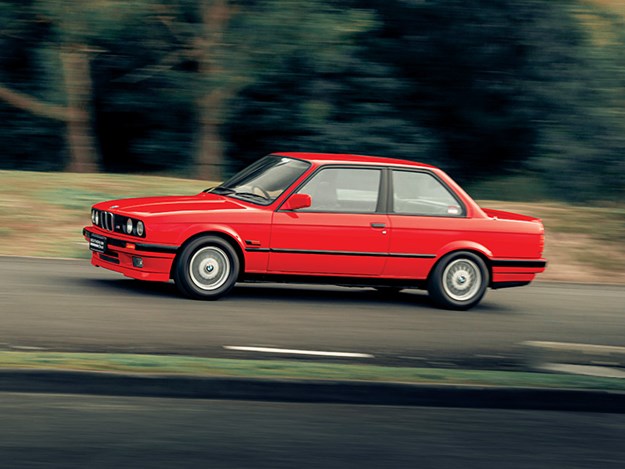 Bubbling paint a worry
Bimmer Body
Mick I have an old E30 series BMW 318i that's showing some bubbling under the paint on the door sills. Hopefully it's not too serious, but I'm concerned to get on top of this before it gets out of control.
Where to from here?
Ed Robertson
IF YOU'VE got to it early enough, it may not be too serious. It can be as simple as moisture under the paint, where sanding back the area and a respray will do the job. If you're unlucky, it's more serious and may end up cutting and shutting panels.
This might be a good time to go over the whole car, particularly areas such as the rear and front screen surrounds, the plenum under the front windscreen, boot floor and of course cabin floors plus sills. This is where a hoist is a big help. You might also get a friendly panel-beater to have a look at it.
There's no ready answer on this one, other than to say it's best to get on top of it early. E30s are very much in demand and appreciating, so it's worth the effort.
Parts supply is pretty good for these. A couple of places to consider are Peninsula BM in Vic and, overseas, Walloth & Nesch.
Good luck with it!
Daimler Update
At the risk of boring readers by continuing the Daimler conversation I have a 1968 Daimler that I have had for 32 years.
It was my everyday business car for nearly 20 years and is now my second car when my wife takes the family car to Bridge. I entice her to play bridge more just so I have an excuse to drive my Daimler.
As you know, the 1968 model had upgraded mechanicals, such as all wheel discs, etc.; just lacking rack and pinion streering. I have progressively added electronic ignition, continuous plug leads, power steering, cruise control, third brake light, blue tooth radio and front and rear cameras. Heads up display works with my phone.
It has had a full overhaul and repaint and upholstery and I run it on 98 with unleaded additive. It will never be original and I had no hesitation upgrading it. If the technology had been available when new it would have had it.
All up a beautiful car to look at (I get a lot of compliments) and a joy to drive, even in modern traffic.
James McPherson
I'M GUESSING you're over 18, James, and are therefore entitled to do whatever you like to your Daimler! Seriously, though, I'm with you on being able to make updates where they work and make the car easier to live with – particularly if it's in use and not just a museum piece.
I've been contemplating adapting electic power steering out of a modern car into one of my projects. Watch this space…
TRIVIAL PURSUIT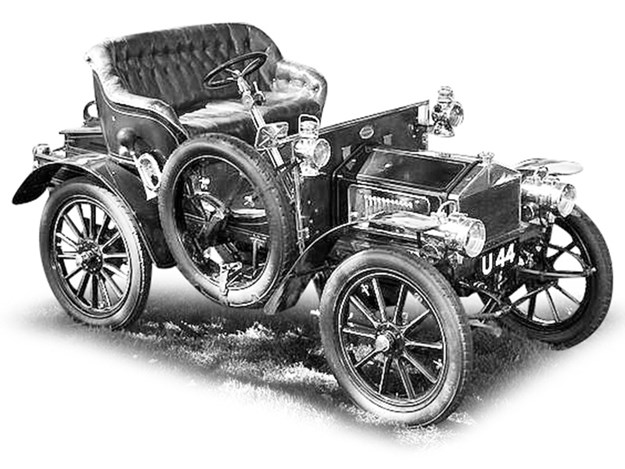 Old Roller
The oldest surviving Rolls-Royce in the world is a 1904 10hp two-seater twin-cylinder car registered in the UK as U44. What's it worth? Good question, as the market hasn't been tested since 2007. Back then it was sold by Bonhams for a princely Au$7 million. And now? Add a zero, perhaps…

Got a problem?
Want some advice on a build or a potential car purchase. Heck we'll even tackle long distance diagnosis. Drop MIck a line at uniquecars@aremedia.com.au
From Unique Cars #456, Aug 2021
Unique Cars magazine Value Guides
Sell your car for free right here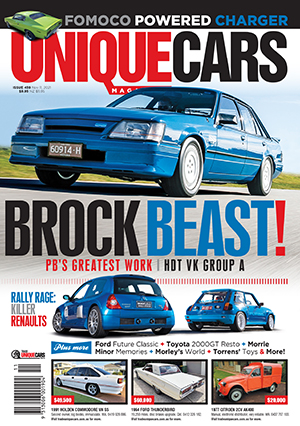 Subscribe to Unique Cars magazine for 12 months and save!
Australia's classic and muscle car bible. With stunning features, advice, market intelligence and hundreds of cars for sale.
Subscribe