Blown globes and more - Mick's Workshop 454
---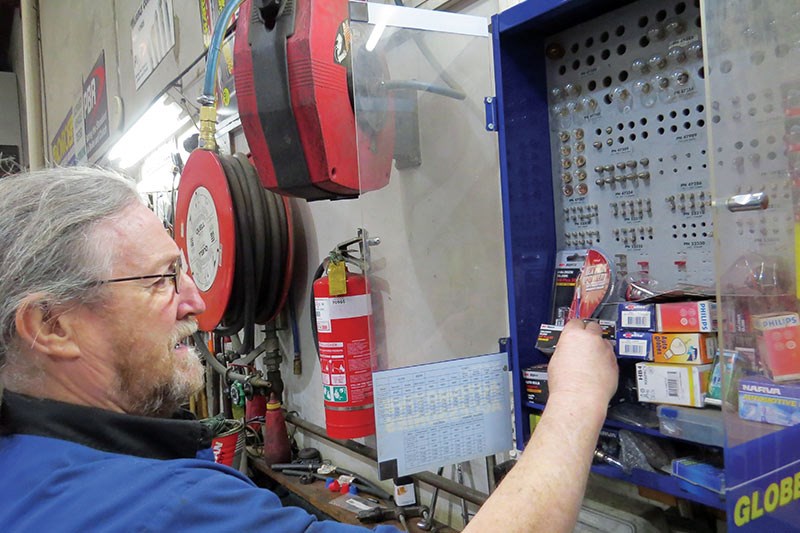 Have you been caught in the dark lately?
MICK'S WORKSHOP
Light me up
One task I spend a surprising amount of time on these days is changing bulbs on cars – be they for indicators, headlights, tail lamps or whatever. To some extent, that has always been the case, but I am a little surprised at how few people will tackle this at home.
Of course there are cars out there which seem to have gone out of their way to make the task a challenge – particularly for headlights.
But things like brake lamp bulbs tend to be pretty accessible even on late-ish model cars. I had one come in the other day where all three brake lamps had died. Now you could be forgiven for thinking there must be some problem with the circuit. But no, it was three dead bulbs. They had probably keeled over one at a time and the owner took a while to notice.
Weirdly, Ed Guido has the opposite problem on one of his cars – an E39 BMW. All the brake lights are working perfectly, but the dash keeps popping up a fault. We'll have a closer look at it one day, but in the meantime it gives him something to yell at.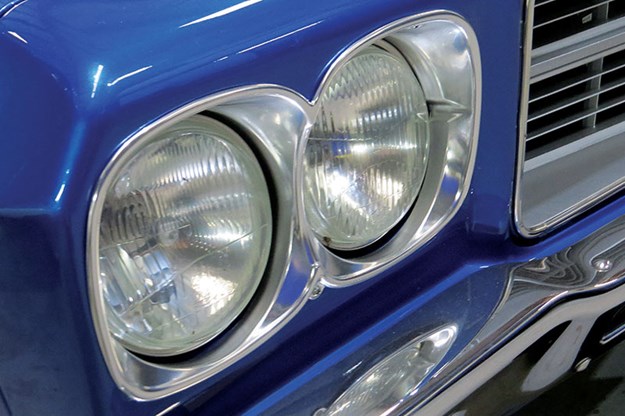 It's really not difficult to check these things, particularly if you can grab a willing observer for a few seconds. Otherwise, the old trick is to get it near a surface that will reflect a bit of light at night (almost anything) and look to see what happens as you run through them. Ditto for checking headlight alignment.
Here are a couple of thoughts for those unafraid to get our hands a little dirty. The quality of incandescent bulbs seems to have gone down over time and I'm seeing them break and fail more often. Keep a few spares at home – they're not expensive.
Second, if you've been doing some bodywork or the car's come back from a repairer, double-check everything. Wiring gets disturbed and people forget to plug things back in.
And if you see someone with no brake or tail lights, maybe give them a hoy – there's a chance they simply don't know.
Here's my tip:
Drain pain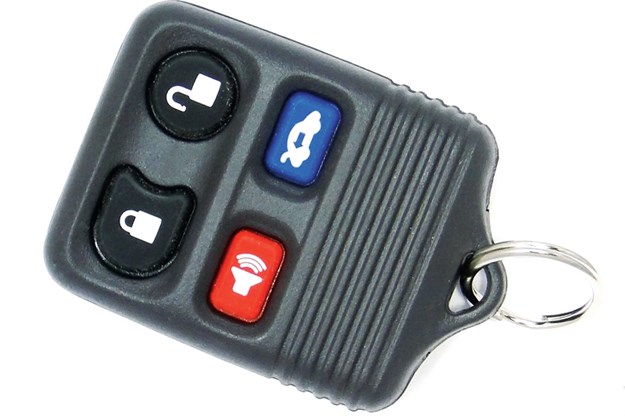 Locked or not? I know a few people who leave their cars unlocked when they're safely parked away in their secure sheds, simply for convenience. That's fine for older toys, but think twice when it's from the early nineties and onwards. By this stage body control modules are becoming common and often don't fully shut down until the car is locked and properly 'asleep'. That in turn drains the battery faster.
LETTERS:
Dodgy Deeds
Hey It's Elky the Gemini Whisperer again, just read Torren's recent column about bush fixes, here are some I have developed over the years of picking up hundreds of Geminis in varying states of decay.
When the fuel pump or tank are rotten from sitting I fill the washer bottle with petrol and connect the line into carby inlet pipe, with a carefully timed push of the wiper washer button I can then drive well enough to get it onto the trailer or out of the spot it was parked in.
If a motor doesn't start, cranking the motor in first gear (manual-only of course) will get you onto the car trailer provided it's close enough and the battery has plenty of charge.
In Geminis, the electric fuel pump (TX-TE) was controlled by the alternator, so when that failed to charge the fuel pump would stop.
A single piece of cable from the pump connection on the tank to a taillight connection is all you need to get going again until the battery goes flat.
I think I got enough fodder to write a book about my Gemini escapades of the last 20 years!
Elwin Clas
YEP, THEY all work as a way to move a dead car. I've even used a bottle of barbecue gas to get things running brielfy. We passed this on to Glenn 'GT' Torrens as well…
YES I'VE also used the water bottle as a 'petrol tank' to get an HQ Holden out of the bush one day... although I disconnected the electric pump and simply used gravity feed. Your suggestion of cranking a car onto a trailer is a trick I've used often, especially my little VW racer when I didn't want to start - and then shut-down - a cold engine.
Thanks Elwin and keep the bush fixes coming, folks!
Seized Holden
Hi Mick, we're a bit late to get help, but I'm curious to know how common our problem is. My brother and I have just had a 253 Holden V8 seize and the problem seems to be a failed oil pump. Any thoughts?
Mal Stanton
UNFORTUNATELY IT happens. Old age eventually gets to them, though it tends to be at pretty extreme mileages. One tip though: if you go to rebuild an old Holden V8, always replace the oil pump shaft pin and gear. It's often overlooked and that's inviting trouble.
The next tip, ensure your oil pressure lamp is working when you go to start and shut down immediately if it comes on again while you're driving.
You know Jaguar used to have a system where the fuel pumps were on a relay to the oil pressure switch, so no oil no fuel. Though it meant some sluggish morning start-ups, the idea had merit.
I'd be a little tempted to have an ignition kill switch on the oil pressure, though not everone will be in love with that idea.
Bolts and Backyarders
After you have freshened up the bottom end, always use new conrod bolts
I suspect that when DIY backyard guys give the daily-driver a freshen up with rings and bearings, nine times out of ten the old connecting rod bolts are refitted.
Depending on the application, high tensile bolts are often designed to 'stretch' when torqued up to factory spec. In many cases the neck of the bolt is 'waisted' so that the torque load is spread over the whole length of the bolt including the larger diameter threaded section. So once that component has been installed it shouldn't be re-used.
The average Joe gets away with it on his town hack, but fitted to a race engine it is like a time bomb waiting to explode.
As regards the material we know as stainless steel, there used to be 32 grades of 'stainless' and the one that shines up the best and has the most corrosion resistance is also the weakest, strength wise.
So those enterprising people making stainless steel 'tow balls' out of this grade in the back shed have a good chance of losing their box trailer or caravan out along the highway. There are also heat resistant grades, among others, for specific applications.
Regarding the steering assembly work on Ed Guido's Kingswood, a shortcut that was far too common years ago with Dodgy Brothers mechanics was that, after a wheel alignment, if the steering wheel was not in the correct orientation when the road wheels were at the straight ahead position, they would pull the steering wheel off the shaft splines and rotate it around to suit, then reinstall it.
Engineering-wise that is an epic fail! Ten minutes spent on adjusting the tie-rods in unison is all that is required to obtain the correct steering wheel orientation.
Eric Waples
NO ARGUMENT with you so far, Eric. Yep, a lot of people don't realise that many of the critical bolts in an engine assembly are one-use only. Typically when I'm advising someone on restoring a car, I suggest keeping all the bolts, even when you're buying replacements. That works for the body and much of the chassis.
However when it comes to engines, work on the basis that you should, where possible, buy new. Often the simplest approach (for the sorts of engines we generally work on) is a set from a mob called ARP. They've been doing it for ages and the sets are reliable.
And yes, stainless steel looks pretty, but is far from ideal in high-tension applications. The one exception I'll make is for some of the older Jaguar engines I've worked on, where the original studs, that run the depth of the engine, have successfully corroded to the point where separating anything is a major task. Then I'll look at a good stainless alternative. However you need to take care that the materials and tension are just right, or it can end in tears.
When it comes to final set-up of steering, yep, if in doubt, the extra bit of time taken to do it properly makes all the difference in the world. Isn't that the case with so many jobs?
SM Enthusiast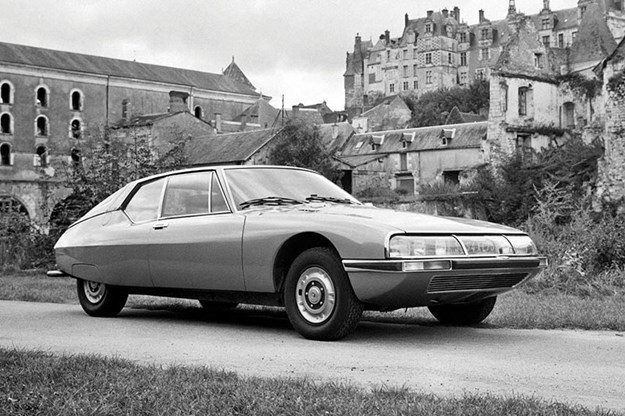 Is the Citroen SM a French Aston DB5 equivalent? 
Like Jon Faine, I am fortunate enough to also own an SM but mine is currently languishing in my mechanic's garage in France.
It was plagued by fluid leaks and l got sick of parking it on cardboard in the garage so l 'bit the bullet'.
Fortunately it was mainly the steering arm, which apparently are just an end of life item, so an easy fix.
However l sent it off for repair when l came back to Aus late 2019 and then Covid hit, so there it remains. They are a magnificent motor car and driving one around France is a real privilege as people just want to talk to you about it. 
They are the French equivalent of  a James Bond DB5 courtesy of a TV show, l think I read an article recently that said one of the attractions is they still drive like a modern car and that is right, especially on those 130km/h motorways.
Our SM drives as well as my wife's 2 series coupe on long distance trips, but it just won't carry the same amount.
I ran into the motoring writer Peter Robinson at my hotel last month as l had my 1967 427 four-speed SS lmpala there and his group wanted to see it. He asked if l had any other cars and l told him of the SM in France and he replied "now l really hate you". Apparently he also is an SM fan and it's high on his want list.
Congratulations to Jon for getting his on the road. Hopefully we can get back to France sometime soon and l can liberate ours!
James Reade
WHAT A time to be stuck behind closed borders! There is a whole era there, from the DS through to SM, where Citroens rode like no other car. Once you had driven one, you were pretty much spoiled for life. The price of that is, every couple of decades, you may be up for a complete freshen-up of the unique hydropneumatic suspension system. There are plenty of people out there who know how to do it and it tends to be long and involved rather than particularly difficult.
Look on the bright side, you have something to really look forward to when the borders re-open.
Trivial pursuit:
Almost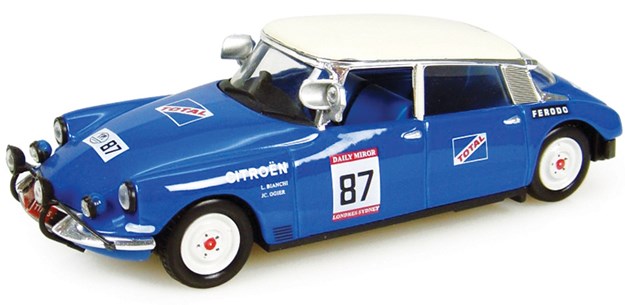 The notoriously tough London-Sydney Marathon had both car marque and national pride at stake. Up until very late, it looked like the French-backed team of Jean-Claude Ogier and Lucien Bianchi in a Citroen DS21 would win the event. That was until they collided with a spectator's car at Nowra in NSW and handed the lead to the English Cowan-lead team in a Hillman Hunter.

Got a problem?
Want some advice on a build or a potential car purchase. Heck we'll even tackle long distance diagnosis. Drop MIck a line at uniquecars@aremedia.com
From Unique Cars #454, June 2021
Unique Cars magazine Value Guides
Sell your car for free right here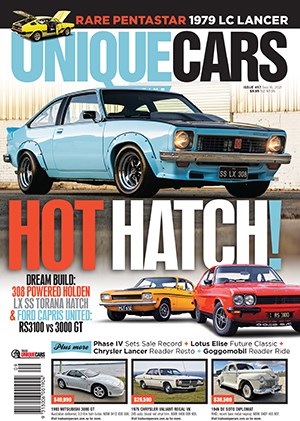 Subscribe to Unique Cars Magazine and save up to 42%
Australia's classic and muscle car bible. With stunning features, advice, market intelligence and hundreds of cars for sale.
Subscribe