Morley's workshop 375
---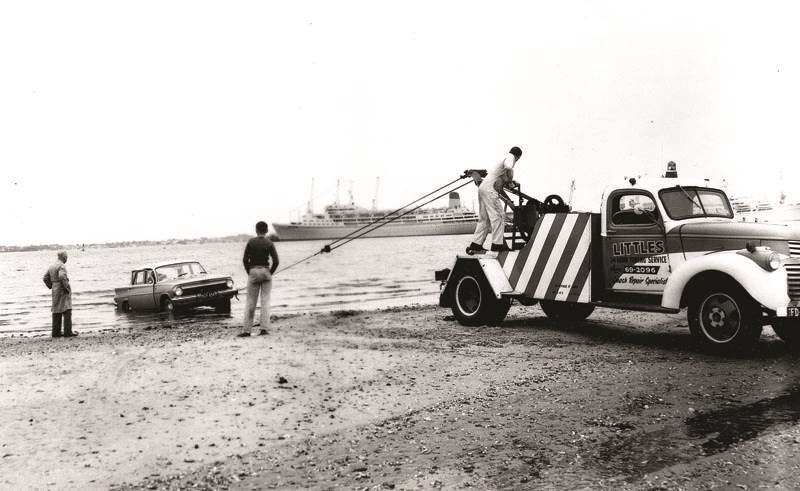 Morley's Workshop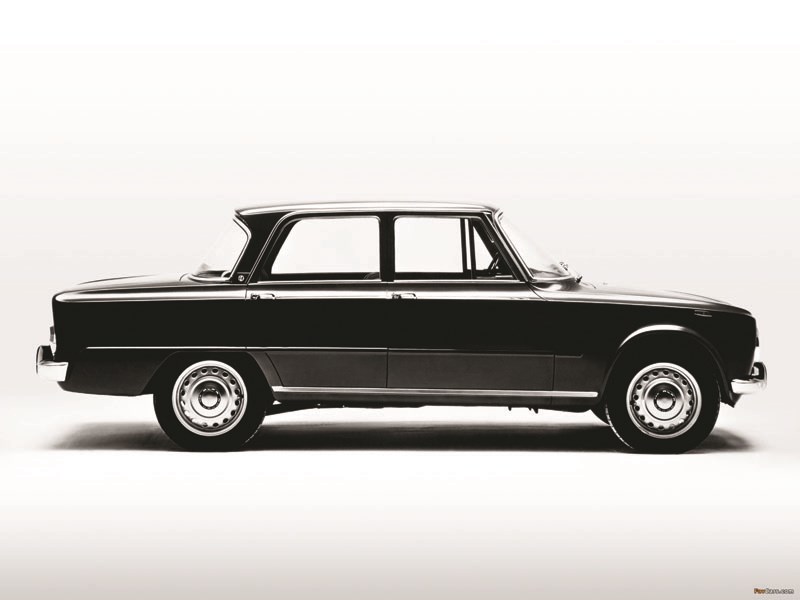 Morley's Workshop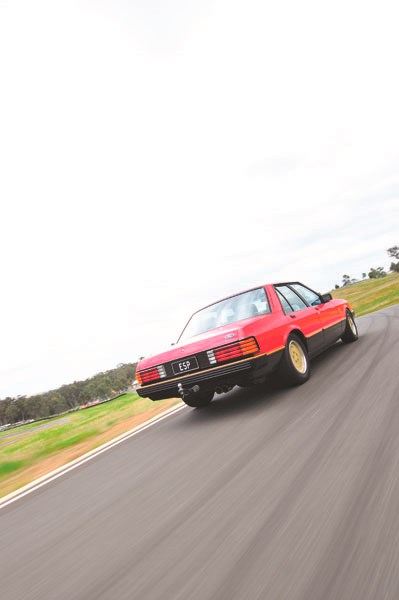 Morley's Workshop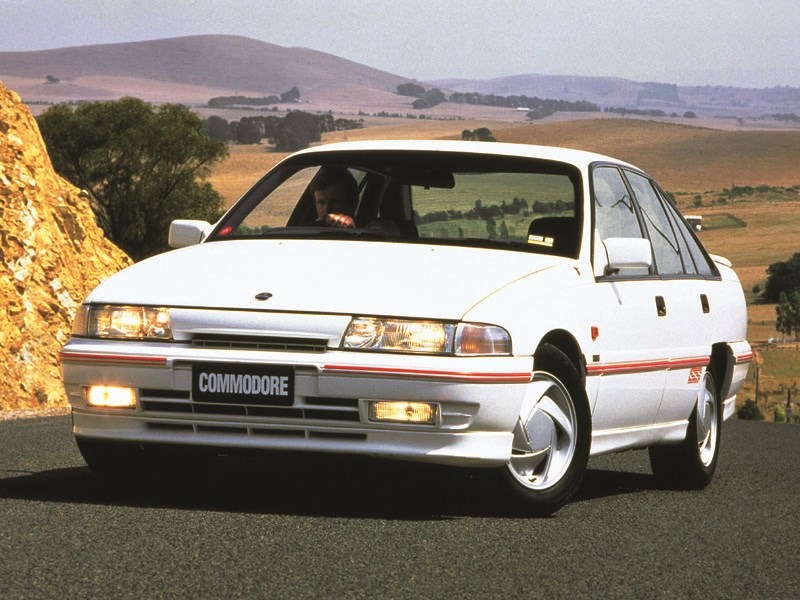 Morley's Workshop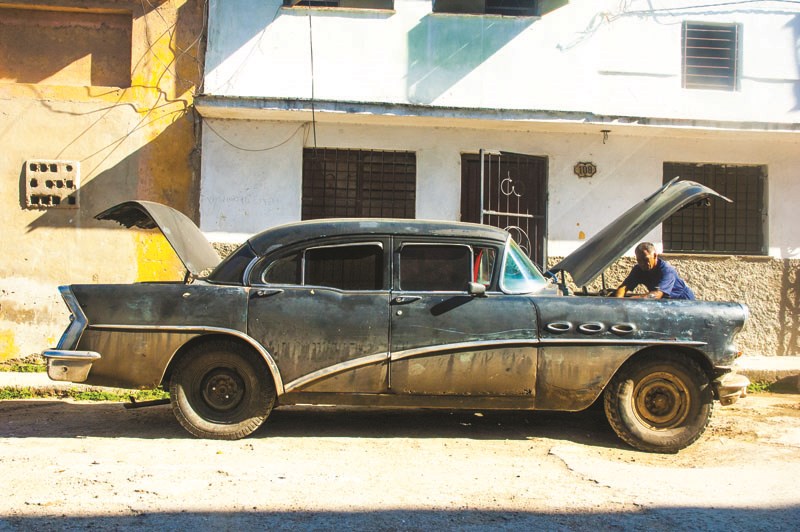 Morley's Workshop

Morley tackles an XE Ford upgrade, the great red motor debate, SS conundrums and much more
Morley's Soapbox
Still getting plenty of mail on the subject of my VN SS and its dreaded vibration under load. But it looks like we might have cracked the code with some help from one of the blokes who were there when customers started dummy-spitting over the same drama back in the day.
Also, the red-motored EJ Holden spat continues but I'm pleased to say, the tide has turned and for every knocker, there are now a couple of people emerging from the woodwork who appear to be able to substantiate the notion that such a beast did, in fact, exist back in the 1960s as a factory vehicle. So let's start with that, shall we, and a letter from Martin Hayden who reckons I'm mad. Among other things.
Tip of the month
At the risk of getting all biblical, this month's tip is a simple one: Do unto others as you would have done unto youse. Or, in o'ther words, if youre thinking about bodging up a car to sell to some unsuspecting sap, dont. Either fix it properly or leave the problems visible and let the would-be buyer in on the secret. Okay, it might cost you a few bob, but you'll be a better person and the world will be a better place.
I was reminded of the importance of this the other day when I looked at a 1959 Kombi a mate was starting to re-restore. Re-restore? Yep, it had already been done once in the US from where the car was sourced, but the original plan had obviously been to pretty it up for the photographs and get a bigger wedge of cash for it. And it kind of looked okay from about 40 feet away (or on a US auction website). Up close, though, it was a house of horrors. And once the first bit of sandpaper had hit it, things were getting very messy.
Aside from the usual bog-job and fresh paint hiding lots and lots of rust, the inner and outer sills of this Kombi looked like tea bags. But that wasnt going to stop the Stateside bodger responsible for the mess, so he grabbed the closest thing he could to stuff into the rusted metal to bog over the top of. And that closest thing turned out to be  wait for it  dry leaves.
Now, Ive been around the block a few times and Ive seen a few things used to pack out a rusty panel. Stuff including chook wire, cardboard and, would you believe, even a loaf of bread. But never dry leaves.
Then there's the other stuff that gets bodged for a quick sale. Bananas in the diff to shut it up, panels held on with fencing wire, coil springs lowered with a gas-axe, the dreaded cut-and-shut; weve all seen it. And what about the inventive evil involved in passing a roadworthy: king-pins shimmed out with beer-can, the rego sticker craftily moved to cover a chip in the windscreen, the list goes on and on.
But what about you lot? What's the most dastardly bodge you've come across? It can be one you've been on the receiving end of, or one that you, your evil self, has committed. If its the latter, you can remain anonymous: no names, no pack drill. Well print the best ones in this column, or maybe even run a feature yarn (I'll have a word to the big fella in the editor's chair) on the worst of human behaviour in the name of selling a dodgy car. Hell, there could even be a whole book in this. Letters and postcards to the usual, you know the drill.
Email: uniquecars@bauertrader.com.au
Letters 
Wheres the cred?
When are you going to give up on your EJ red-motor phobia? How long is it going to be before you wake up and realise that you are wrong and there never was such a car sold by Holden? I see in the April edition of UC, youve now sunk to the level of taking on board someone who says He met a bloke who said it was factory fitted! How many times have we all heard that sort of comment? Wheres the credibility in that? Dave, if you refuse to accept the truth, if you keep going on about it, your own credibility will be at stake.
I'm 70 years old, been around Holdens all my life. I remember em all. I remember the EJ, and what a shocker it was, in total contrast to the EH with its brilliant red motor. Ive known a few of the Holden engineers and I actually asked one of them about this. His simple answer was: Never happened. Of course you can go on and on if you like, but without one shred of credible evidence appearing, after you've raised the matter in UC, Id have thought you'd be awake by now.
On the subject of the S4 badge last issue, there have been a few articles on the magical S4, some in this magazine, but none of the featured cars had this badge, which suggests to me that it was an owner fitment, albeit a very good one!
Martin Hayden,
Email
I'll start with the S4 badge stuff. I reckon youre bang on the money, Martin. I've never seen a badge like it, but it was a very good job of things. The other question is, what cars badge was used to create the unique S4 script? Anybody got any ideas? Maybe it was an S from here and a 4 from there. Answers on a postcard to the usual address.
Meantime, on the subject of red-motored EJ Holdens, I'm gonna say it again, Martin: Dont be taking pot-shots at the messenger. Maybe I'm right, maybe you're right. Either way, dont you think its a great subject to debate over a beer or three in the backyard? And in the meantime, read the next letter.
Here's the cred
I should have sent this letter earlier, but it is about EJ Holdens being fitted with red motors from new. Well it did happen. And I have two examples of it. First, as a young bloke growing up and doing a mechanical apprenticeship I took a big interest in the cars of the day.
A friend of mine called Glenn worked at a grocery shop in Lower Templestowe in Melbourneand he used to do the deliveries to locals. His parents owned the shop and they purchased a brand new green EJ panel van from the Holden dealer at Ivanhoe, a suburb in Melbourne, and it had a red 149. I know because I used to check the oil and water for them.
The speedo also only went to 100mph while the later model EH went to 120mph. I was surprised to see the red motor in that engine bay as I felt that I was right up there with my knowledge of Holden, but I put it down to being a very late model EJ. I just figured that they just ran out of greys, so I did not do any research and put it down to being a normal thing until I read all the guff in your magazine.
Then a few months ago I was talking to my brother-in-law, Bill and was telling him about the grey/red dilemma. Bill has had Holdens all of his life and he is almost 70 years old and he said that an EJ that my wife's father owned from just about brand new had a red motor. He said that he thought it strange at the time but he said that the car definitely did not have an engine swap.
The car got left out in a Queensland hail storm and suffered severe damage so the original owner sold it. I can assure you that Bill knows his stuff just like I do and there were definitely red motors in these EJs.
This will cause you more problems, I know, but I had to have my say on this matter. I just thought that I had left it a bit too late to say something.
Graham Duff
Email
Okay, I reckon that/s proof as far as I'm concerned. Graham, you knew the car from brand new and spent plenty of time in the engine bay checking the oil and water for the owners. Thatll do me. What's interesting is that that first EJ with a red motor that you encountered, Graham, was a panel van. That suggests the red motors werent being saved for upmarket models like Premiers. And that, in turn, supports the theory that this was a real stop-gap measure because the factory had switched to making red motors by then even though there were still some EJ bodyshells kicking around. Id still dearly love to find one of these cars in the flesh, though. Seems like we ought to be documenting such a rarity. Heck, even decoding the build-plate would be an interesting exercise.
Original sin
I thoroughly enjoy your magazine. It has many great sections to it and I am pushed to say which I enjoy the most. Keep up the good work. I too not only enjoy the read but have a keen practical interest in motoring. Anyway, I own a genuine XE ESP Falcon which has a 351 V8 mated to a four-speed manual gearbox. I wish to restore it and its a toss-up on which road I should go down. Should I restore it to keep it as genuine as possible with the original diff, gearbox and basic engine refurbishment or, on the other hand, do I install a nine-inch diff, possible suspension upgrades, a five or six-speed gearbox and have more engine upgrades while keeping it as driveable as possible? This would give me more power, better fuel economy and be a better vehicle all over.
Ken Hooper
Sunshine Coast, QLD
Have you had a look at the prices of good XE V8s lately, Ken? A couple of years ago I'd probably have suggested a few well chosen upgrades to make the thing a better car. But these days, theres probably a good financial argument for keeping an ESP in original nick. In any case, for a road car, the nine-inch diff is probably overkill. Plus, theyre expensive and theyre dirty big heavy things, so youll suddenly have a lot more unsprung weight on your hands.
But a five-speed gearbox conversion is a better idea as it will give the car better highway cruising abilities and could even make the car a bit more economical. I said a bit. The engine could be tuned invisibly, that is, you could slip in a  small camshaft upgrade and maybe a better carburettor (modern four-barrels with vacuum secondaries have come a long way lately), maybe machine the heads for a bit more compression and bolt on a set of headers without affecting the overall look of the thing. And hey, headers were a period fitment, anyway. XEs look cool with an inch or two out of their ride height and I reckon a set of dished Hotwires similar to what they ran at Bathurst back in the day would make for an awesome ride. Send us a photo when it's done.
The XE V8s are significant because they marked the last of the V8s until the five-litre returned a decade later in the EB Falcon. And because yours is the bigger V8 option, its also the last of the 351s. But as well as being the last of the big-bangers, they were the first Falcon with a coil-sprung rear axle, so they rode heaps better than the leaf-sprung cars before them.
Because you own it, you probably also know that ESP stood for European Sports Pack. That still makes me giggle. To think that Ford considered a car to be European-ised by some two-tone seat trim and a tacho suggests that we were all a bit less cynical back then. Truth is, the XE ESP was European like ham-and-pineapple is a pizza. So maybe spicing it up with a few carefully considered add-ons isnt such a crime after all.
New to this game
I have just bought your latest publication and Im a novice to purchasing a unique car. Whats your advice and recommendation on buying a car such as an Australian Ford or Holden from the 1970s? I am also interested in 70s Alfa Romeos.
I am willing to spend up to $50K and the car should hold its value and be reliable. I am open to suggestions of other makes or should I buy a quality new car?
Anthony S
Sydney
Wow, Anthony, with a budget of fifty grand, you've got the world at your feet here. Let me start with Alfa Romeos. They are lovely, lovely things and with a wallet like yours, youre in the picture big-time. General consensus is that the 105-Series GTVs are gilt-edged investments, but finding the right one is the catch. A good one has the potential to be reliable but if you find one that hasnt been restored sympathetically and professionally, then you could be buying a whole lot of trouble. Rust, mainly. Me? Id go for a Giulia Super and spend the change on tyres and petrol, but not everybody agrees with me on this subject.
As far as 1970s Holdens and Fords go, aside from the Bathurst homologation specials like A9X Toranas and GT-HO Falcons, with 50-large burning a hole in your pocket, the world is otherwise your oyster, my friend. My personal Ford pick from this era (and its at the top of your budget and even then, wont be a minter) would be an XA Falcon GT four-door. Some prefer the more angular XB GT, but Im a sucker for the child-bearing hips and disco tail-lights of the XA.
Holdens? Well, the HQ has always been a popular choice, but 50k probably wont get you into a V8 two-door these days. In any case, I reckon the HQ four-door is a better looker (the rear window and C-pillar of the coupe never looked right to me) and there are plenty of V8 manuals out there (which will be the truly collectible ones). Or what about the last of the Kingswood-based performance models; the HZ GTS? These have shot up in value recently, but theyre still comfortably within your budget. They lack the finesse of the HQs styling, but theres still something handsome about the GTS with its so-80s body-coloured bumpers and the bootlid spoiler.
But for mine, the 1970s Holden to have is an LX Torana hatchback. Your budget doesnt get you into the Bathurst model, but you are in the game when it comes to V8-powered hatches in nice nick. I wouldnt wait around, though, because prices are only going one way. Not only are these probably the coolest looking local car ever made, they even drive pretty well thanks to rack-and-pinion steering (although the ride can be pretty crude).
If none of those appeal, what about going back in time a little and looking at a HG? These have also come into their own lately, but you could pick and choose and still have lots of cash left over.
And dont forget the other big Australian car of the 70s, the Valiant. Your budget gets you into a very nice V8 or Hemi-six powered Charger, and any of these two-doors can only appreciate over time. Id have a Charger over just about any other Australian muscle car. Thats just me, of course. 
The good news is that all these bronzed Aussies are fundamentally very reliable, ruggedly engineered and parts are available from the corner shop. Theyre also nice to work on yourself which, for me, has always been a large part of their charm. Let us know what you decide and send us a photo.
More bad vibes
I was just reading the replies to your driveline vibration issue and believe I may have a solution. I believe Jason Trewin was correct that the vibe is from your gearbox but alas he may have replaced his gearbox because it had a worn extension housing bush. The bush is situated in the extension housing just forward of the extension housing seal and its job is to support the front tail shaft yoke. Slight wear in this bush will cause driveline vibrations and in worse cases cause seal failure.
You may have already tried this but if you havent, put the car up on a hoist, grab the front tail shaft yoke and try moving it up and down in the housing, there should not be a lot of play there. If this is the cause of your issue the good news is it is cheap and fairly easy to replace although from my memory it is an easier job on an auto than the T5.
PS  If this is any help to you at all I would very happily accept the black HQ in return; it is one impressive looking car and I have always liked HQ Monaros.
Steven Jones
Conder ACT
Ah, now that's one I hadn't thought of. And you could well be right on the money. Obviously, any bushing that was supposed to support the spinning output shaft needs to be within spec to maintain that support. So any wear could well contribute to run out of the shaft which, in turn, could be causing the vibes I'm feeling in the SS. The VN is about to hit the muffler shop for a cat-back replacement (the old system is rotted from inside as I discovered the hard way the other day) but once thats done, I'll be getting it in the air for a look-see at all the suggestions you lot have thrown up. Stay tuned.
They all do that
Re your VN SS, I had a similar vibration in a VN Commodore Berlina five-litre which I bought new in 1990. I ordered it with FE2 and LSD but it also came with an annoying driveline shudder from rest when planting the right foot. It would shudder/vibrate for the initial take up of the first and second gears of the 4-speed auto. The Holden dealer didn't have an answer apart from they all do that.
I eventually contacted GMH who were incredibly helpful. I was advised that the vibration/shudder which I was describing was a known issue with VN V8s and a factory fix had been issued to dealers. My dealer obviously didn't get the memo! The fix was to fit slightly longer rear lower control arms which altered the angle of the diff to the driveshaft, and they immediately dispatched a pair to my dealer (they had a specific part number but alas I dont have a record of it).The new lower control arms made an immediate difference - the vibration was virtually eliminated. Im not sure if your problem with your VN SS is the same issue but I thought Id mention it anyway for what its worth.
As an aside, around the same time my father bought a new VQ Statesman five-litre (which of course had IRS) which was as smooth as. Plant the right foot and it was all smooth acceleration (it handled like a ball on a string - but thats another story). I later bought a new VS series 2 Calais five-litre with IRS LSD and FE2 in 1996 and, frustratingly, it a similar driveline vibration. I traded it in ona new Monaro CV8 in 2003 and it has the smoothest Holden driveline I've ever encountered no matter how heavy the right foot. I still have the CV8 and also have a WL Statesmen six-litre which has, you guessed it, the dreaded driveline vibration...sigh.
Geoff Johnston
Email
Amazing, isn't it Geoff, that this problem can remain embedded in a particular model for so many yearsdecades even. Clearly the use of a two-piece tailshaft throws up all sorts of engineering problems and has a knock-on effect, especially when you factor in manufacturing tolerances which presumably play a part here. The fact that you've noticed this trait on some cars you've owned, but not others, tells me it could be a random kind of thing, and that makes me think production tolerances as well. But one thing this debate has provided is a raft of people who should know what they're talking about. And the next letter is a classic case of that. Enjoy And yes, Geoff, looks like you were right about the rear control arms being the secret to things.
Horse's mouth
I worked for Holden for 35 years and retired in July 2002. I  remember the VN launch very well, as I was appointed Engine Production Manager just prior to the introduction of the 3800 V6. There were a number of NVH issues with the early VN, and the one you have described seemed to be more prominent with V8s and station wagons.
There were many engineering approaches to solving the issue and of course some of these had significant lead times. Holdens tool room was urgently commissioned to manufacture approximately 50 sets of upper control arms some 25mm longer (between the bushes) than the OEM parts. This was accomplished by sectioning new arms 12mm off centre and welding together the longer sections (you therefore needed four arms to make two longer arms). The welding was performed by a DFL certified welder and a gusset plate was weldedto the open side of the arm to reinforce the welded area. The effect of this modification was to lower the pinion nose and increase the angle of the rear universal joint and bring it more in balance with the angle of the front universal,
It was felt that the wagon exaggerated the problem as did the increased torque reactionof the V8 engine. These were to be supplied to dealers with troublesome vehicles. Looking at the photos of your car, the prop shaft universals would have been operating for a considerable time at minimum angles or no measurable angle, resulting in the universal rollers not rotating as designed. I would suggest that although the universal feels OK , the rollers may well have flats from not rotating as designed, and it would be prudent to replace the universals. Hope this helps.
Graham Docker,
email
Well, there it is folks, straight from the mouth of a Holden driveline engineer back in the day. Maybe Im looking at making some new control arms for the VN. Or maybe theres an aftermarket bush with an eccentric that would do the job by effectively making the distance between the two bush centres longer. Anybody know of such a thing?
Thanks Graham. And can I just say that, having driven early versions of the Buick-derived V6 in the VN Commodore, you NVH boys and girls really had your work cut out for you. That old V6 in VN-spec was a lumpy, hoary old thing, a situation made even more obvious by the silky three-litre Nissan six that went before it in the VL Commodore.
And then this...
As an ex GM-H dealer warranty manager during the VN period (Young and Green, Newcastle), I can tell you that it was indeed a common problem on VNs, however there was a fix available that was recognised within Holden and was performed at no cost to the owner (usually), whether the car was in warranty or not. This fix was the fitment of slightly longer lower control arms (~1-2cm from memory) to alter the diffs angle of inclination. This VN fix was carried through to production VPs (from memory, standard VPs didnt have the same problem. VP SSs were fitted with IRS). BTW, some VLs also suffered from the same vibration. May I suggest purchasing (either secondhand or NOS) VP lower control arms.
Bruce Crockett
Email
So what you're saying Bruce is that I should just hit the wreckers rather than try to have a set of longer control arms made? This information is truly gold and could potentially save a few otherwise useful VNs a trip to the knackers yard. My only question is that your letter suggests VP Commodores didnt have the bad vibes, yet other readers have written in to complain that even quite late-model Holdens (way younger than the VP and also with IRS) also had the same problem. Anybody else know anything about VP control-arm lengths and whether they were a one-off magic cure? By the way, Young and Green? You kidding me?
Sign me up
Finally I hear that an organised campaign and online petition to keep Holden Commodore manufactured in Australia is coming. Hopefully it will get some solid media traction. I know I'll certainly be signing it  after all I dont want my next new Commodore to be some pale shadow of a rebadged, non-V8, front-wheel drive. Perhaps Stefan Jacoby, Head of International Operations, who says he made the decision to close the Holden factory by 2017, will come back down and make the reversal announcement himself! Where do we sign?
Troy Daly,
Email
I wouldnt be holding my breath, Troy. I fear that decisions like the one to end local manufacturing aren't really reversible. There are many reasons for the shut-down, but there are also two main political problems in reversing the decision. The first is that big corporations like GM have too much momentum to change directions once the wheels have been put in motion. Also, the circumstances that forced the decision in the first place havent really changed.
Secondly  and at the risk of getting political here  we seem to have a Federal government that isnt really interested in any industry that isnt involved in digging stuff out of the ground and selling it offshore so we can buy it back again as dishwashers and Daewoos. Actually making stuff here? Er, no, I'm afraid. And yes, I too wonder why we arent digging the same stuff up and refining/milling/smelting it ourselves. Value-adding, I believe blokes with city offices call it.
Meantime, the tragedy of losing our local car industry goes way beyond the production line workers. Think about the thousands of little jobbing shops that make bits and bobs for the three car-makers and then think about what the hell theyre going to do when the lights go out for the last time. And then think about all the corner stores, school tuck-shops and local footy clubs who wont be seeing those thousands of wages dribbling in.
Makes me wonder about the REAL economics of the deal, too. I mean, at what point does the government money saved by not supporting the industry become outweighed by the Centrelink payments that will be the ongoing legacy of this rubbish. And don't give me the old if the industry needs support it isnt viable routine: Every car industry in the world is either government-owned or government-supported to some degree.
Maybe you shouldnt have got me started. But I do like the idea of a petition. Anybody heard of such a thing? And, yeah, where do I sign?
Unique Cars magazine Value Guides
Sell your car for free right here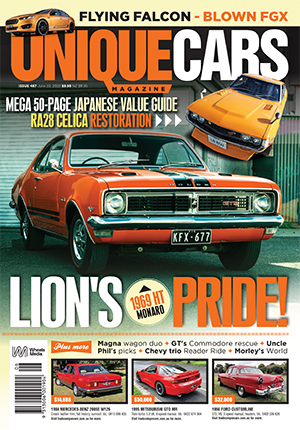 SUBSCRIBE TO UNIQUE CARS MAGAZINE
Get your monthly fix of news, reviews and stories on the greatest cars and minds in the automotive world.
Subscribe