Workshop how-to: Car interior restoration
---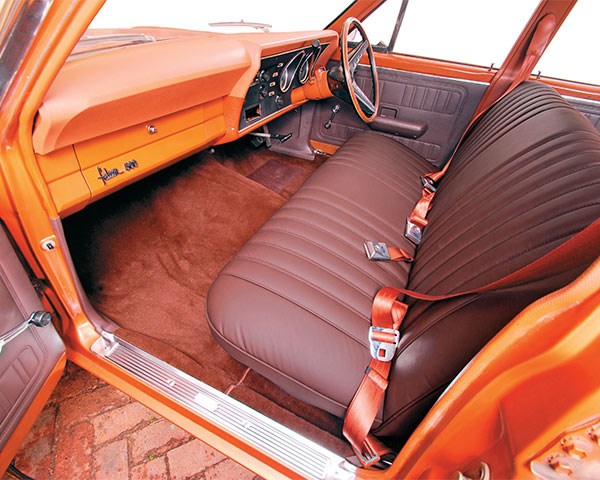 Interior restoration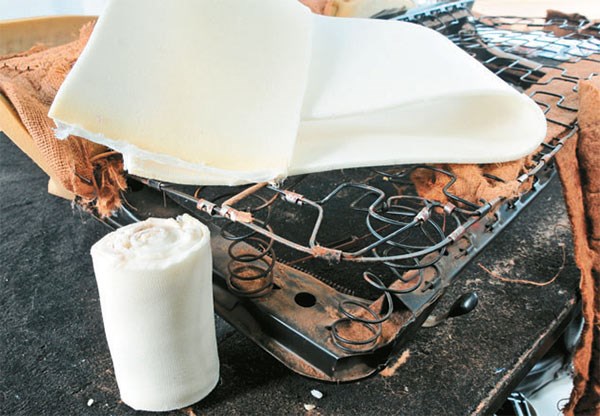 Interior restoration - seats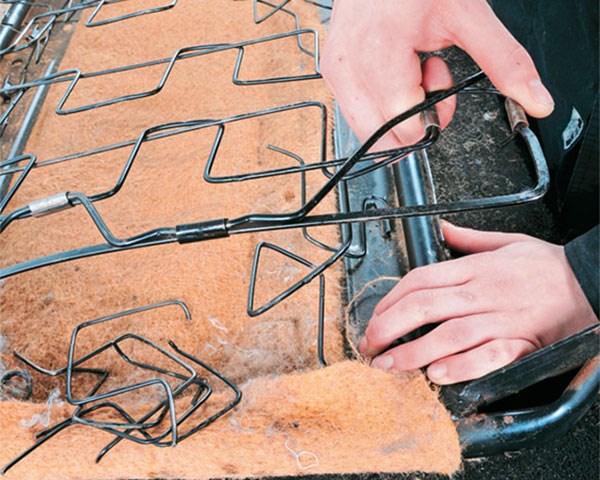 Interior restoration - seats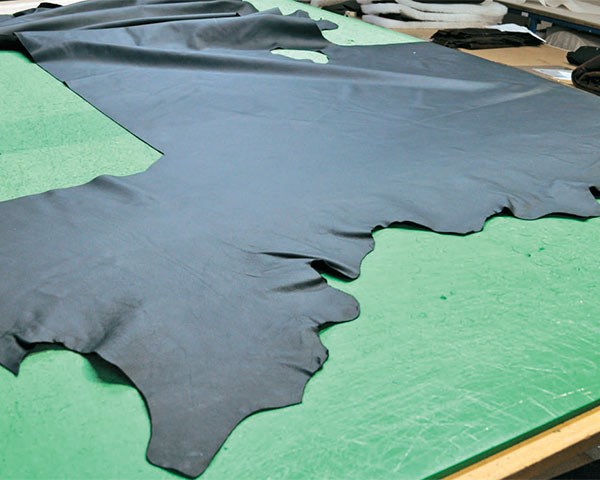 Interior restoration - seats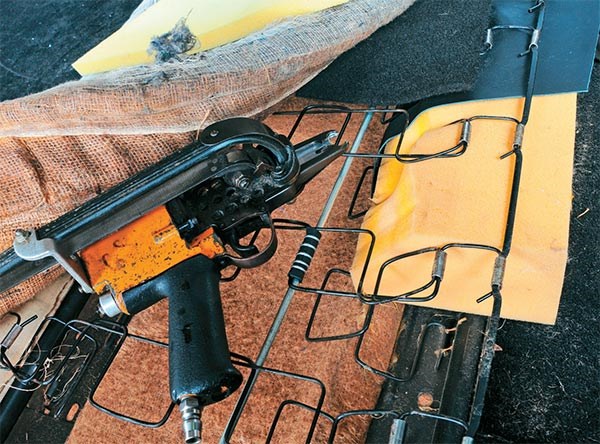 Interior restoration - foam trimming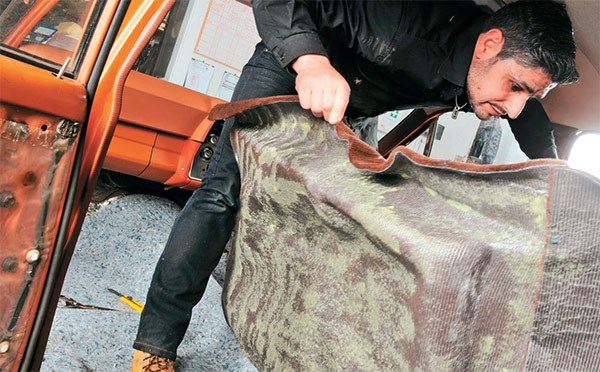 Interior restoration - carpet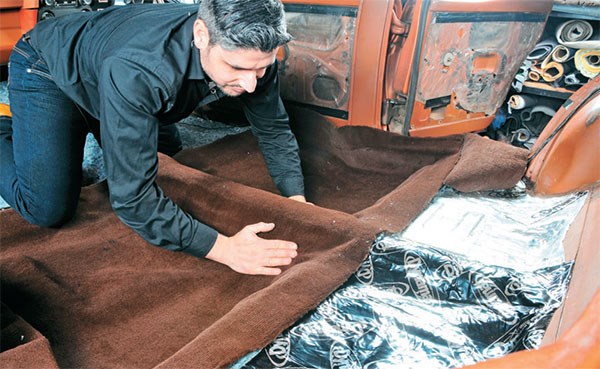 Interior restoration - carpet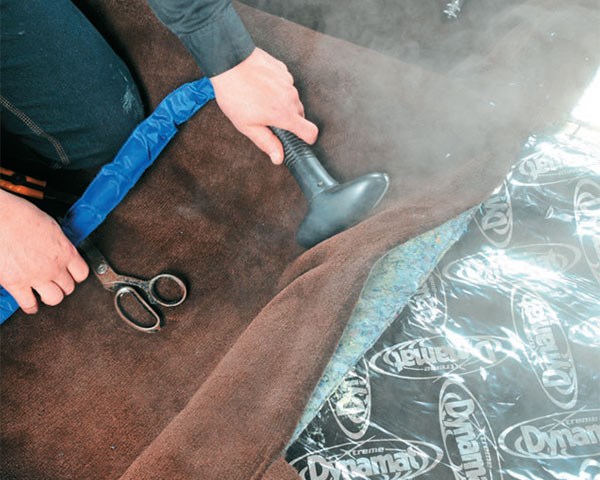 Interior restoration - carpet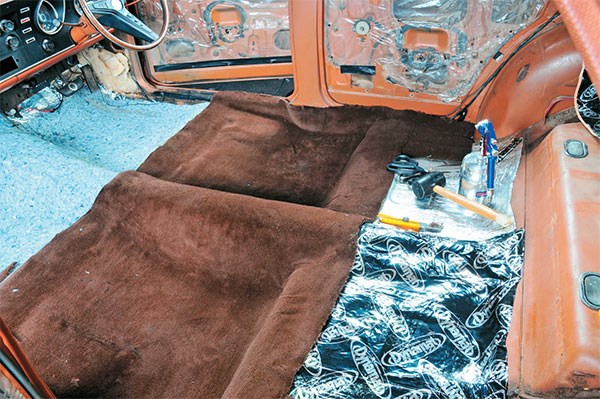 Interior restoration - carpet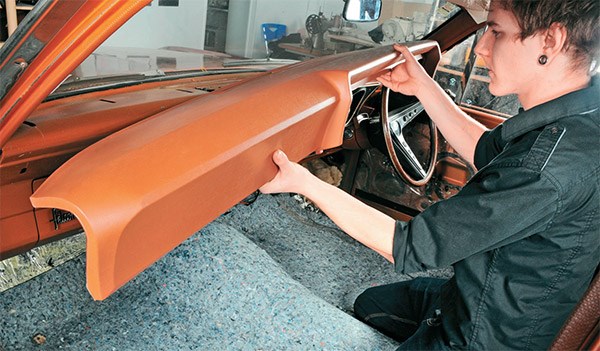 Interior restoration - dash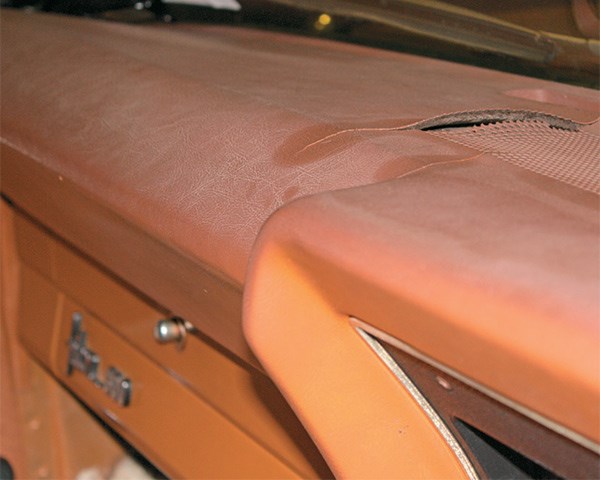 Interior restoration - dash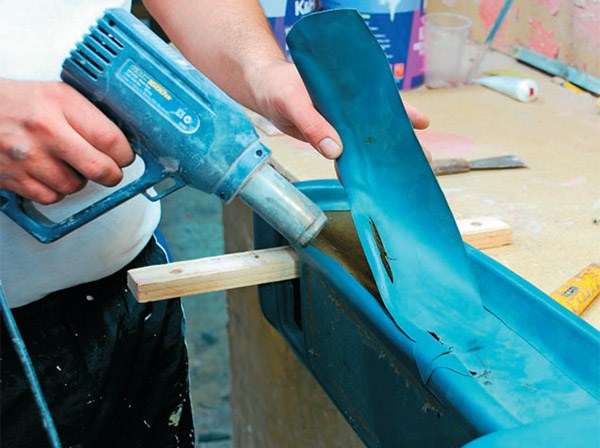 Interior restoration - dash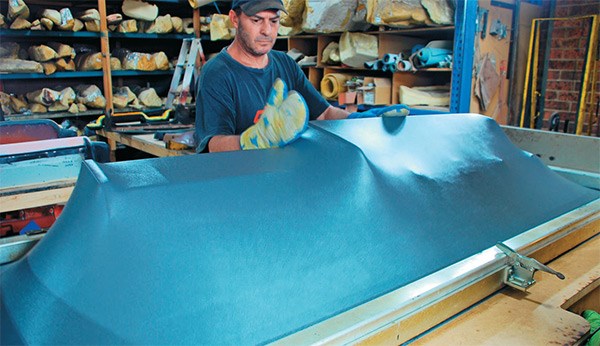 Interior restoration - dash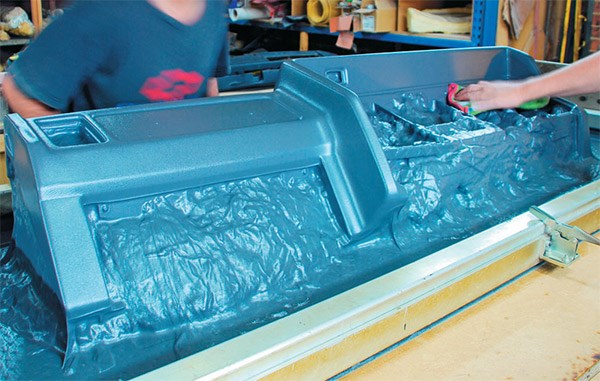 Interior restoration - dash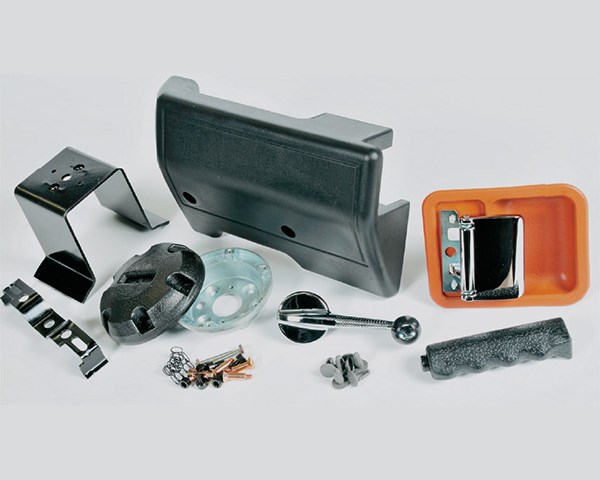 Interior restoration - door trim panels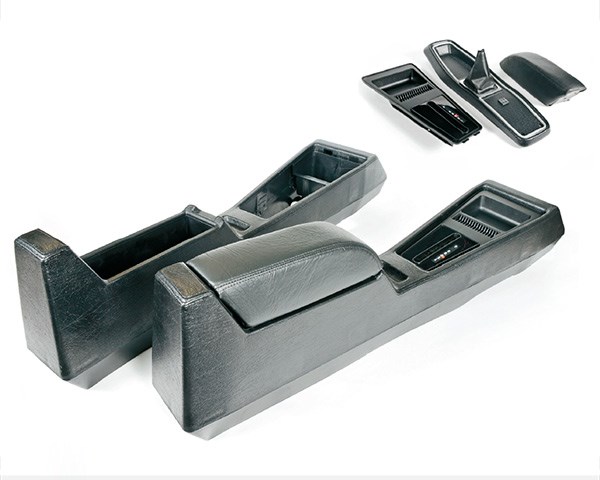 Interior restoration - consoles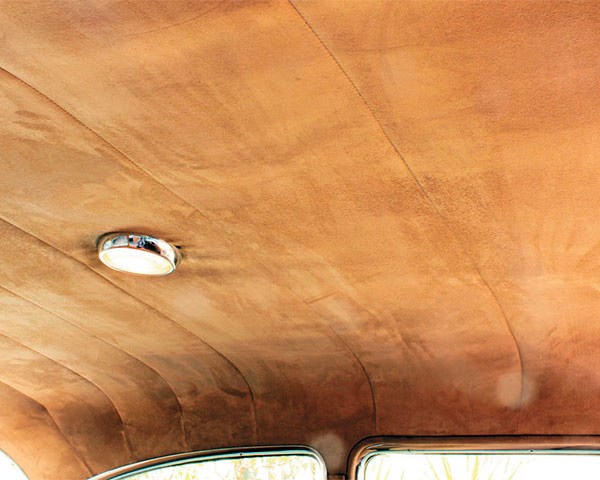 Interior restoration - headlining


Interior restoration - steering wheel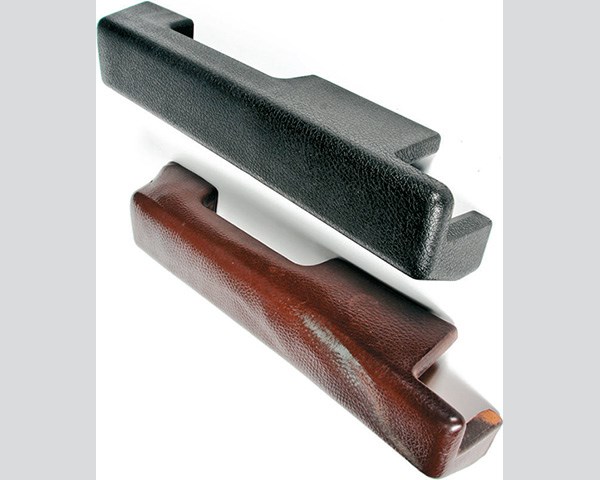 Interior restoration - door trim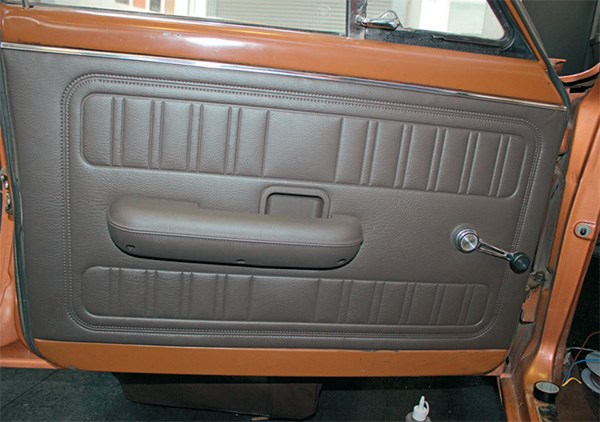 Interior restoration - door trim

Feature: How to give your car interior a facelift...
How to restore your car interior
INTERIOR SPACES
There are a number of possible approaches to interior restoration or customisation. The easiest is to simply take your car to a specialist motor trimmer like Blackmans Leather Geelong, describe what you want, make a few guiding decisions and then pick it up a month or two later. No mess, no fuss. That was the approach our editor took with the interior refurbishment of his XY wagon project when he dropped it off with Chris Takos, manager and owner of Blackmans Leather Geelong. Chris had previously worked on the hugely popular HG Holden Prem project for Unique Cars so we knew we were working with the best man in the trade.
Chris has been in the trimming trade for over 15 years, starting out as an apprentice and eventually managing Blackmans Repair Centre in Moorabbin. During this time Chris won a number of prestigious awards for his work. Unfortunately, in 2012, following an unsuccessful back operation, Chris was forced to walk away from the trade he loved. This year, after taking time to recover from his injury, Chris bought Blackmans Leather Geelong and has taken the business from strength to strength. This venture has allowed Chris to bring high quality trimming to Geelong and to the Western Districts along with the well-respected Blackmans name.
Automotive trimmers like Chris have to be able to dismantle and then reassemble entire interiors, not just seats. The broad range of skills needed to do so makes Blackmans ideal for this 'hand it over, hand's off' approach. Of course customers who want to be more involved in their projects can be. Here's the job at the interior stage both before and after Chris worked his magic on it. For those with an eye for detail, we point out that we didn't have the front arm rests so we swapped the rear ones temporarily for the sake of the shot.

THE BOTTOM LINE FIRST
TOOLS
- Basic tool kit for dismantling.
- Trim removal kit for door panels and fittings.
COST
- Moulded carpet with underlay on sound deadening material $700
- Centre console with armrest and inlay panels from Rare Spares $600
- Repaired and re-skinned, or aftermarket dash crash pad approx. $600
- Repaired original, replica or custom aftermarket steering wheel $500-plus
- Restored, re-chromed seat belts and buckles front and rear $1300
- Replacement aftermarket or restored instrument facia and lenses $650
- Recolouring of door trims, armrests, and various plastics $550
- Vinyl headlining $650

TIME
- A single trimmer working full time on a job like this would probably take 2-3 weeks.
SEATS
Chris pulled apart the worn original seats. He then sent the covers to the Moorabbin branch of Blackmans Automotive Leather, which used them as templates to make up new covers in leather. The company specialises in making kits for every possible make and model of car.
Blackmans is the only Australian manufacturer of leather kits which are made in Melbourne and are supplied Australia-wide. Every kit is custom-made with your choice of leather, stitching, perforation and manufacturer logos and is backed by a four-year warranty. The kits are then fitted by other branches of Blackmans and other authorised fitters.
In older seats like these, the springs in the most used sections break so the first step after stripping is to replace them. Chris explained that the corners are particularly susceptible to collapse so he rolls foam 'springs' and inserts them for extra support in those areas.
He also adds transverse bars to spread the load across the whole seat. You can see the various layers that contribute to the comfort of the finished result. Also, he has all the frames he restores powdercoated.
LEATHER
A car is a very harsh environment so automotive leather has to be more durable than that used in general upholstery. Leather furniture near a window fades quite rapidly whereas automotive leather won't because of the anti-UV coatings applied. This makes automotive leather stiffer to the touch, which indicates higher quality.

VINYL
The quality of automotive vinyl is very good. It's soft, supple and often made with a surface pattern that's a direct imitation of leather. In fact, it can be difficult to pick between them. Trimmers like Blackmans have access to many of the original vinyls used by car manufacturers in decades past.

FOAM
Foam is central to motor trimming and different grades are used on different parts of a seat. Denser types are fitted to areas of higher loading, like the base. Chris also uses it to add support to areas like edges that are prone to collapse as shown in the sectioned view.

SEAT BELTS
Chris arranged for the seat belts and buckles to be refurbished by a seatbelt specialist in WA. The process involves stripping them, dismantling the buckles, thorough cleaning of all components, repairing or replacing worn parts, re-chroming where necessary, polishing and fitting them with new webbing. Quite apart from the fact that worn, frayed seatbelts make a car unroadworthy, having them renewed like this really does justice to the quality of Chris' work and his keen eye for detail.

CARPET
Knox Carpets supplies loop and cut/plush pile moulded carpets for a huge range of classic cars in a very broad range of colours. Loop pile carpets were used in earlier classics while cut pile types were common from the mid-'80s. Knox also has a range of carefully colour-controlled Classic Loop pile carpets designed for authentic restorations.
Knox points out, however, that original factory colours could vary up to five percent between batches so the idea of a completely authentic restoration is unrealistic. Still, the company is extremely diligent in maintaining the colour consistency of the carpets it manufactures.
Although the carpets are moulded, Chris steams them to ensure a perfect fit. He says if you're fitting one yourself, leaving it out for a while on a hot day can soften it enough to make the job easier. Laying down a base of self-adhesive Dynamat sound deadener and then adding felt underlay makes for a quiet, luxurious ride.
Apart from comfort, underlay helps your carpet last longer by dispersing across a broader area, stresses within the structure of the carpet caused by things like the edges of heels, or even high heels. Pretty obviously, it also cushions the carpet from localised point reaction stresses against the metal floor. Chris stresses that carpet for all quality interiors should include underlay.

DOOR TRIM PANELS
Reproduction trims with authentic heat pressed vinyl coverings are available for various Australian classics from Rare Spares and other sourcees but custom door trims can also really make your project stand out. Strong effects are possible by creating trims from shaped, matched panels covered in different colours and materials. Varied thicknesses of backing foam can also be used to good effect. Covering individual panels and fitting them together also means that you can achieve the look of deep seams but without stitching.
For restoration work original trim panels can be refurbished. Rips and tears can be repaired and the results re-painted for a completely fresh appearance. Chris called in Uticolor to duplicate the chocolate brown leather chosen for the XY. Rare Spares has also introduced replacement handles for this and other models. The material they're made from is far superior to the original factory units and will last much longer.
CONSOLES
Rare Spares is also increasing its range of reproduction consoles. These have mainly been black with any colour desired painted on post purchase. Now, units for HX and similar models are available in Dark Brown and Gazelle in both manual and automatic versions. Selector panel inserts and lids are also available separately if your own basic console is in reasonable shape.
Covering consoles in leather or vinyl can be a challenge. If the lids are to open and close properly and the bezels and other trim components are to fit back in without trouble once the leather or vinyl is applied, a good deal of care and the right techniques are needed.
DASH RESTORATION
A car parked in the burning sunshine for hours at a time with the windows closed during an Australian summer is one of the harshest environments imaginable. It's a wonder dash pads survive at all. The materials used in newer cars are amazing and the dashes don't crack. Older cars are another story. The Dashboard Doctor can repair some cracks but when a dash pad is too far gone the company strips off the damaged materials, builds up the underlying structure and vacuum forms a layer of thick vinyl to create virtually a brand new dash no matter what your car is. The one Brandon is fitting above to the XY is from Rare Spares.

STEERING WHEELS
Steering wheels and gear shifter knobs are tricky and need special care. The problem is that if they stretch and loosen up over time they become loose, creating an unpleasant feel. Blackmans has the skills to do it properly. Aftermarket wheels are a good choice if they're appropriate for your car. Again, Rare Spares is producing replica units for some models. The very well known PearlCraft can either repair or totally strip your steering wheel and then build up a superb replacement pearl or subtle marble finish. These are popular with earlier classics.

INSTRUMENTS
Rare Spares sells replacement lens kits for a number of models but instrument refurbishment goes far beyond that. Auto Instrument Repairs can repair or replace mechanisms, restore painted scales or even create totally customised scales. Also, some instruments can be upgraded to have more modern internals. Painting needles is another popular modification but this has to be done properly or the instruments concerned will no longer function properly. Original instruments are no longer available for many cars however sometimes it's possible to adapt gauges from other cars and make them look very similar. The range of possibilities is huge and it really forms a separate subject. Geoff and the guys at Auto Instruments will steer you right.

REPAIRS
New Life Repair Services can perform a wide range of interior repairs and restorations. The company normally serves the industry but will do private jobs if it's worthwhile. Steven Bird from the company says that if leather is extremely worn it can quite likely be rejuvenated by reapplying colour and clear coats similar to those used in the manufacture of the leather.

Plastic and vinyl welding are also common repair techniques as is simple gluing. With enough care, many repairs can be almost invisible. The Dashboard Doctor also repairs vinyl trims. A silicon patch can be used to take a mould of the surface texture and transfer it to the repaired area.
Chris did a superb job on this XY. It's a joy to sit and ride in, which isn't surprising given that Blackmans specialises in leather. There's always a collection of classic and prestige cars in the shop but the company also does a lot of brand new cars. This is because it's less expensive to bring a new car into Chris for conversion to leather than it is to order the factory leather option through the dealership. It's actually much easier for Chris to give indicative prices for this service because the seats in new cars are always in the same condition. A leather interior for an eight-seater is from $3200, a seven seater is from $2950, a five seater is from $2300 and ute is from $1400.
For the ultimate in luxury Chris incorporated seat heaters throughout the XY. These are worth about $880 for two seats but next winter you'll be glad you spent the money. Blackmans Leather Geelong does many of our personal cars using covers supplied by Blackmans Moorabbin and as usual, we have to say the end result is nothing short of perfect.
UNOFFICIAL BUT COMMONLY USED LEATHER CATEGORIES
Nappa Leather
Unsplit sheep, lamb, goat or kid skin. Not much use in motor trimming but the term is used to indicate very soft leather that can have a number of finishes.
Top Grain
Equates to full grained semi-analine and pigmented leathers.
Top Tips
Money can be saved by sourcing your own components and services. Most trimmers are fine with this but the following things should be considered.
You might save a few dollars by sourcing your own components but if there's anything wrong with them you'll be responsible.
Trade prices still exist so you may not save much money by getting your own components if you have to pay full whack.
If components and services that you have sourced cause delays, your job may have to be postponed to make way for jobs originally booked to follow yours.
Unscrupulous operators have been known to promise leather and deliver vinyl. It can be difficult to spot the difference, but vinyl has a bonded, white cloth backing.
Full/Pure Aniline
Leather from the best hides, drum-dyed, no surface pigment, possibly a light protective coating. Exhibits all natural features.
Nubuck (Leather Suede)
Drum-dyed aniline leather with buffed surface grain. May have a protective coating. Requires regular care with specific products.
Pull-Up Aniline
Drum-dyed aniline leather with a top coat of oil and/or wax effects, designed to have a 'distressed look'. Exhibits all natural features.
Semi-Aniline
Drum-dyed leather incorporating a small amount of pigment and a protective finish which reveals most natural characteristics.
Pigmented Leather
Lower grade, drum-dyed hide with a thicker layer of pigment and protective finish applied. Natural features concealed.
Corrected Grain
Drum-dyed lower grade hides with natural grain removed. A heavy layer of pigment and protective finish applied. Embossed with an artificial, patterned grain.

CONTACTS
Blackman Leather Geelong
14 Bayley St Geelong.
www.blackmansleather.com.au
03 5229 0059 0499 772 142
Blackmans Leather Moorabbin
03 9532 5338
www.rsp.net.au
UTICOLOR 0408 522 385

www.pearlcraft.com.au
02 6492 4161
www.newliferepairs.com.au
03 9879 6091
www.seatbeltsolutions.com.au
08 9258 3666
www.dashboarddoctor.com.au
03 9383 6861
www.knoxautocarpets.com.au
03 9761 7198
www.hit300.com.au
(Automotive Instrument Repair Services)
03 9561 2366
 
*****
More reviews:
> Project Mustang - fitting the interior
> Presenting your car for sale
Unique Cars magazine Value Guides
Sell your car for free right here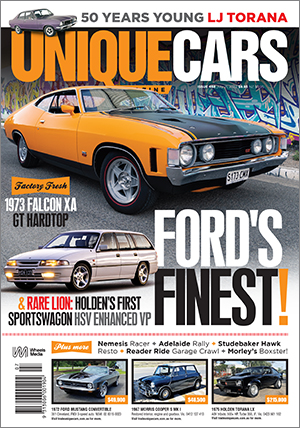 SUBSCRIBE TO UNIQUE CARS MAGAZINE
Get your monthly fix of news, reviews and stories on the greatest cars and minds in the automotive world.
Subscribe